Book Shorts is a short story project established in 2014 and produced by the Short Shorts Film Festival & Asia, one of the largest short film festivals in the region, in cooperation with the Japan Cultural Expo. At Book Shorts, up-and-coming writers can participate in writing contests and submit short stories based on that year's theme.
The stories for the eighth Book Shorts Award had to be no more than 5,000 Japanese characters and inspired by Japanese folklore, fairy tales or novels. The winning piece is awarded with ¥500,000, gets translated into English and is published on the Book Shorts official website. The story will be given a special acknowledgement at the Short Shorts Film Festival & Asia 2022 (June 7-June 20), and it may even be turned into a short movie.
The eighth Book Shorts Award attracted 1,067 works, but Moe Haruno's short story 'The one I want to meet' was chosen as the winning piece. The work is inspired by the Japanese nursery rhyme 'Red Dragonfly'. The lyrics describe a man's nostalgic feeling when seeing a red dragonfly, as he recalls a scene from his childhood when his older sister carried him on her back.
'The one I want to meet' deals with the feeling of loss and the way joyful memories can be bittersweet in the midst of sorrow.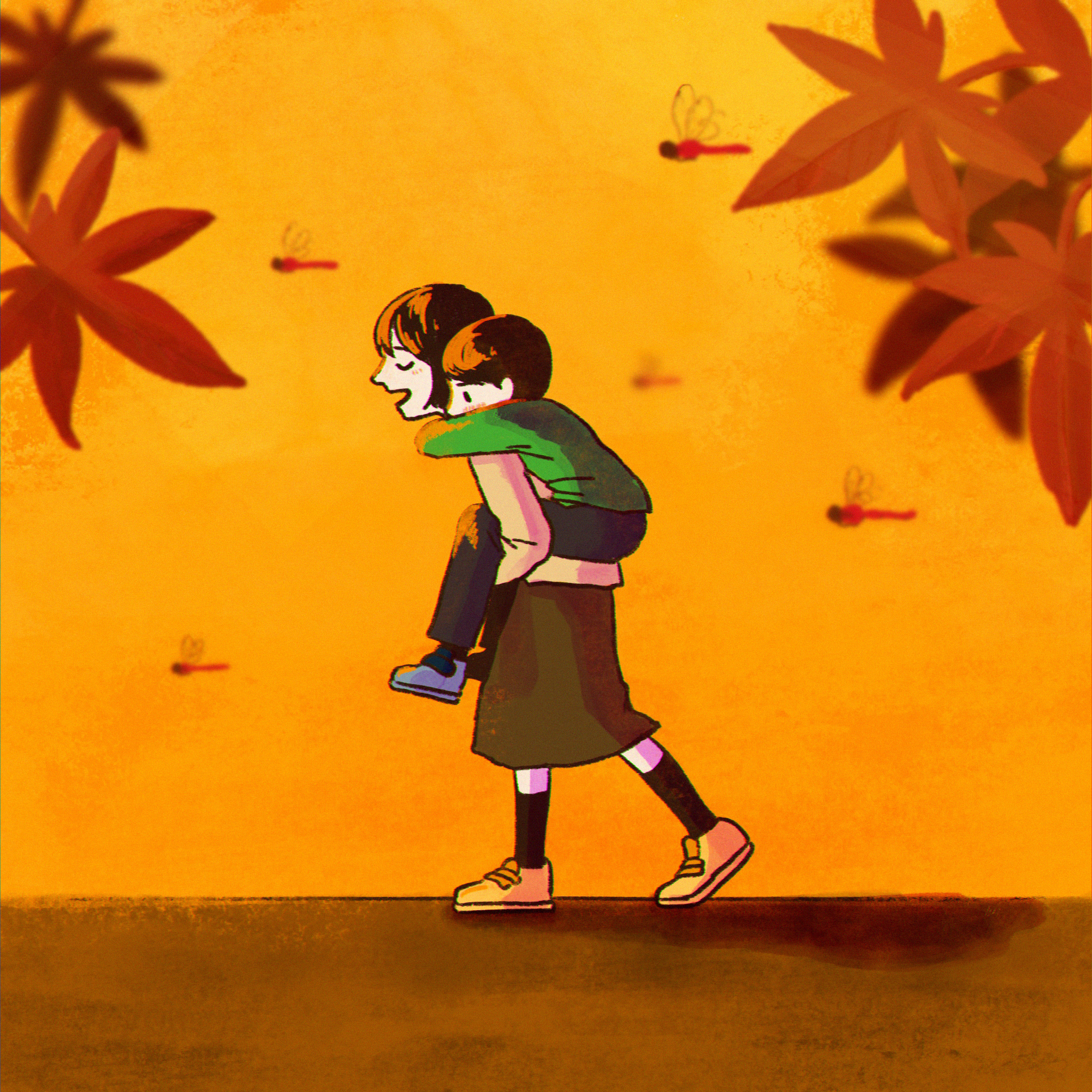 'The one I want to meet' – synopsis
Uni student Akane meets a woman on the train whose face resembles someone he used to know. The woman, named Ryoko, has left her bag behind, and when Akane helps her out, she mentions that she's on her way to meet a person she loves.
Surprising himself, Akane offers to accompany her, but it's not exactly the moving reunion he imagined. The melody of the Red Dragonfly song underscores an unexpectedly poignant memory for Akane.

Read the full story in English on Book Shorts' official website.