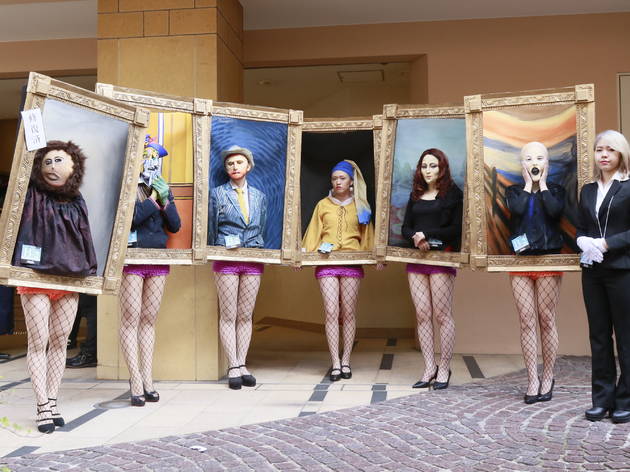 1/4
Photo: Kawasaki Halloween 2020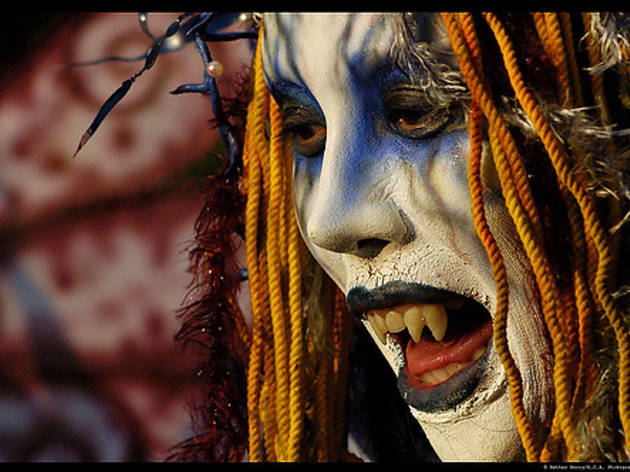 2/4
Photo: Kawasaki Halloween 2020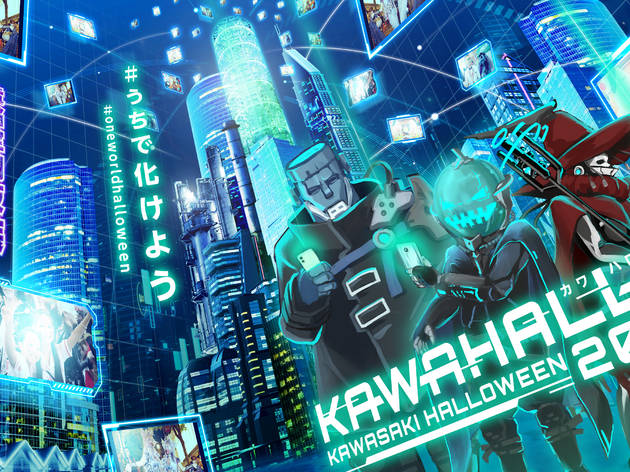 3/4
Photo: Kawasaki Halloween 2020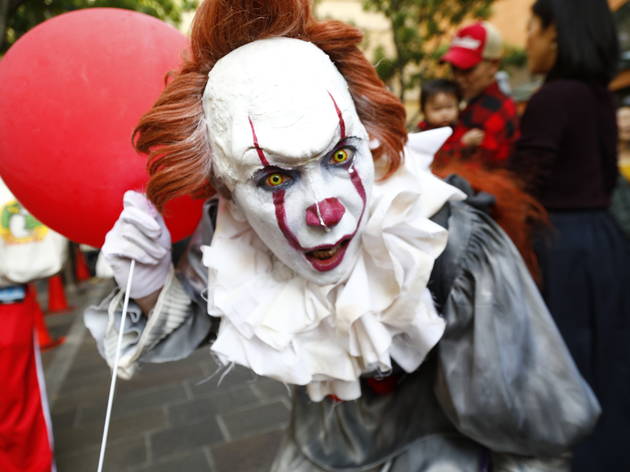 4/4
Photo: Kawasaki Halloween 2020
Three things to look forward to at Kawasaki Halloween 2020
This major Halloween event is going online this year, celebrating the spooky season with the world
Established in 1997, Kawasaki city's Halloween event is famous for its large parade of costume-clad revellers, which attracted over 120,000 spectators last year. This year, however, organisers have decided to turn the annual affair into a global online event, allowing this Kanagawa prefecture city to celebrate the spooky season with people from all around the world without risking the spread of Covid-19 coronavirus.
Coronavirus might be threatening the world more than ghosts right now, but you can still dress up in your scariest outfit to ward off evil. Don your favourite costume and join the virtual Halloween celebration by sharing a short video of you and your friends on social media. Here's a quick guide on how to participate and what to expect at Kawasaki Halloween – or KawaHallo, as the locals call it – online, taking place until October 31.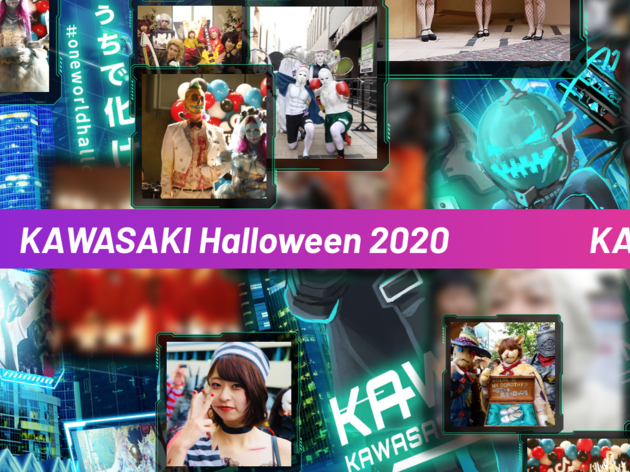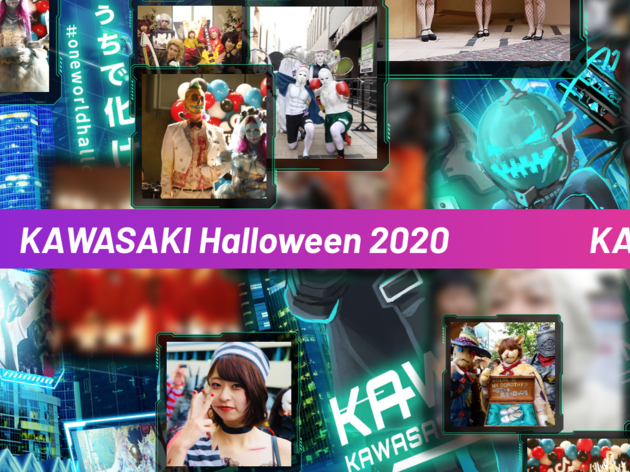 Photo: Kawasaki Halloween 2020
1. Last call: Aim for the ¥500,000 grand prize in KawaHallo's worldwide costume contest
Feeling competitive? Halloween fans around the world have the chance to enter KawaHallo's international costume contest, with a grand prize of ¥500,000 cash (about USD4,780). In order to participate, you'll have to submit a short video (maximum 30 seconds) via the event's official entry form showing you in your Halloween get-up celebrating with your family and friends. Make sure to upload the same video to your social media, using the hashtags #oneworldhalloween, #kawahallo2020 and #kawahallocontest. You can submit as many videos as you like, but note that submission ends on October 25 at 11.59pm JST.
Remember, you'll be competing against hardcore Japanese Halloween fans who are very creative when it comes to creating costumes, so you'll need to put in some extra effort. Click here to get an idea of how elaborate last year's winning costumes were. Judges will make their decision based on the originality, quality and entertainment factor of the costumes and videos, as well as the number of likes each video receives. Other prizes will be awarded, too, so even if you miss out on the cash, you could still take home some other yet-to-be-announced goodies.
The results will be announced during a special live broadcast on October 31 between 6pm and 8pm JST. Winners will be able to join and show off their costumes in front of the international audience in real time.
Note that children aged 14 and younger need permission from their parent or legal guardian in order to participate.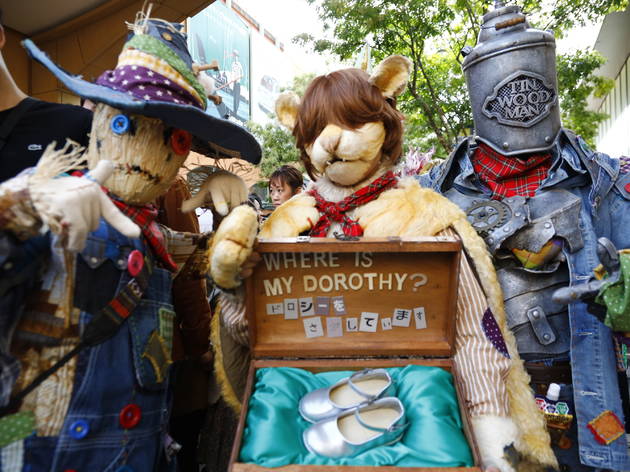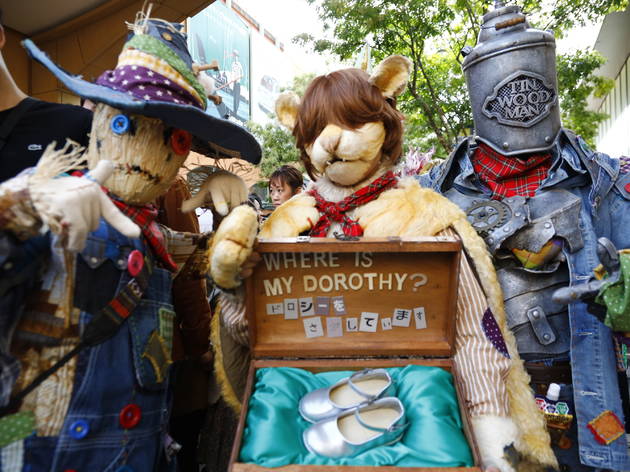 Photo: Kawasaki Halloween 2020
2. Share your Halloween costume with fans from around the world through social media
In order to join the virtual party at KawaHallo, you'll first have to upload a video to social media showing you and any friends or family clad in creative costumes celebrating Halloween. There's no limit to the number of people who can appear in your video, however, if you've got a really big group, it might be worth recording it via Zoom instead. Use the hashtags #oneworldhalloween and #kawahallo2020 when publishing your video – you can share it on TikTok, Instagram, Twitter, YouTube, Line or Facebook. Video submissions close on October 31, 11.59pm JST.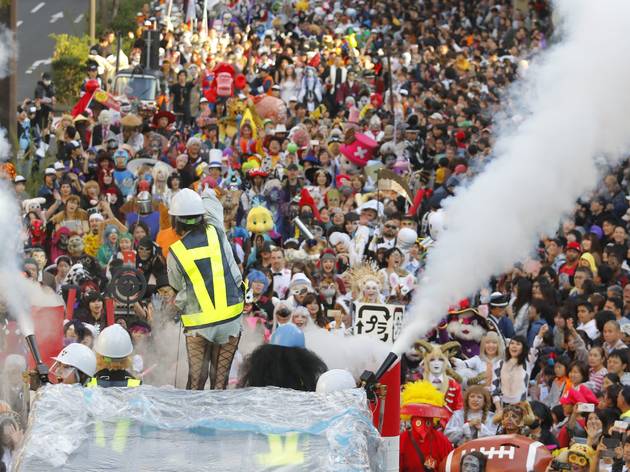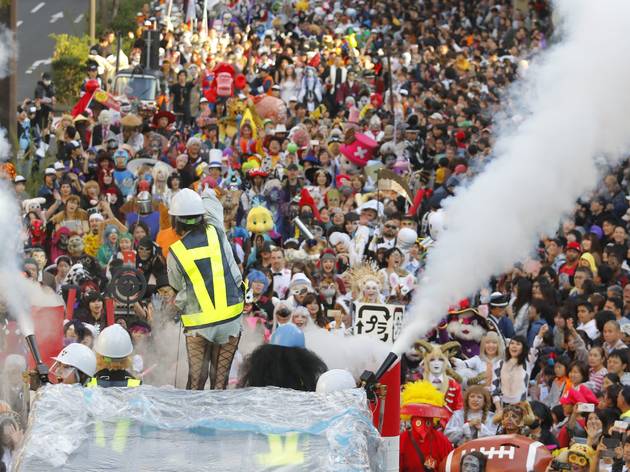 Photo: Kawasaki Halloween 2020 | Image of last year's parade
3. Get ready for KawaHallo's first online Halloween parade
If you don't feel like dressing up this year, but still want to see some frightening costumes from around the world, then browse through all the creative videos of the hashtags #oneworldhalloween and #kawahallo2020, and be sure to follow Kawasaki Halloween's first virtual parade on October 31. Usually the main draw of the annual Halloween event, spanning the six lanes of Shinkawa Street in Kawasaki city, this year's parade will be a spectacular online version, inviting people from all over the world to marvel at the many creative and spooky costumes. More details will be announced towards the end of October on the event's official website.