Heads up! We're working hard to be accurate – but these are unusual times, so please always check before heading out.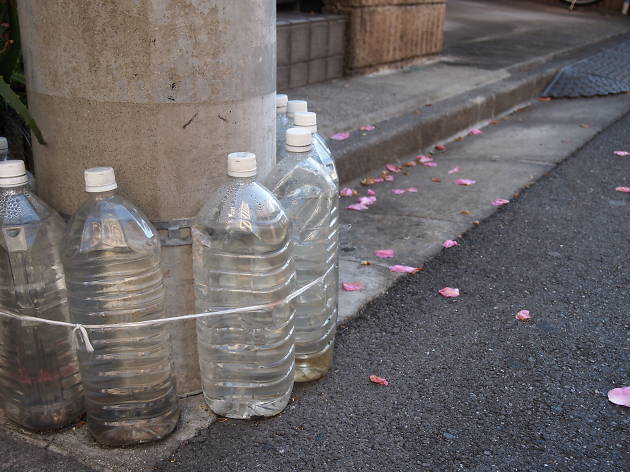 Tokyo Q&A: Why are there... bottles on the streets in Tokyo?
Those filled PET bottles around town are actually there for a reason
Perhaps you've come across them: rows of plastic bottles, partially filled with water and lined up in narrow alleyways or placed around lamp posts. Residential neighbourhoods, lanes just off bustling street or even on random poles – they're seemingly everywhere once you start noticing them. Why would anyone do such a thing?
Well, turns out there's a rather particular reason. Known as 'nekoyoke' (cat repellants), the bottles are apparently there to stop cats from doing their business. The prevailing idea is that light would break through the water and act as a mirror or kaleidoscope, which would in turn scare away cats.
Although there's little scientific evidence for this, the practice allegedly spread as far as Europe in the '80s, but (unsurprisingly) lost popularity after that. We can't exactly testify to its success rate, but it could just double as a novel way to recycle those mountains of PET bottles.
More Tokyo trivia
The reason why you have to carry your trash with you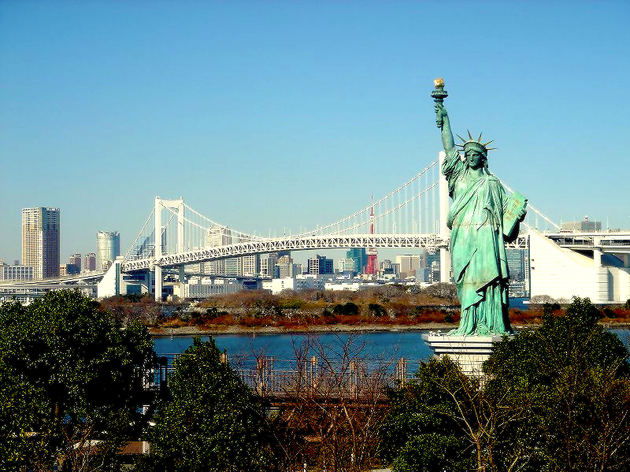 Spoiler: it has nothing to do with NYC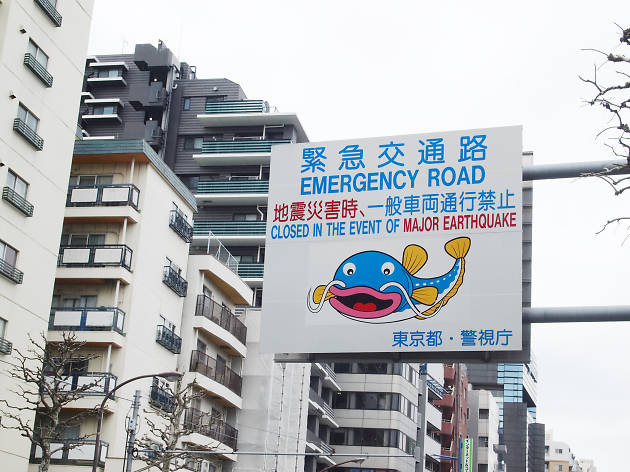 The big fish isn't just there for no reason