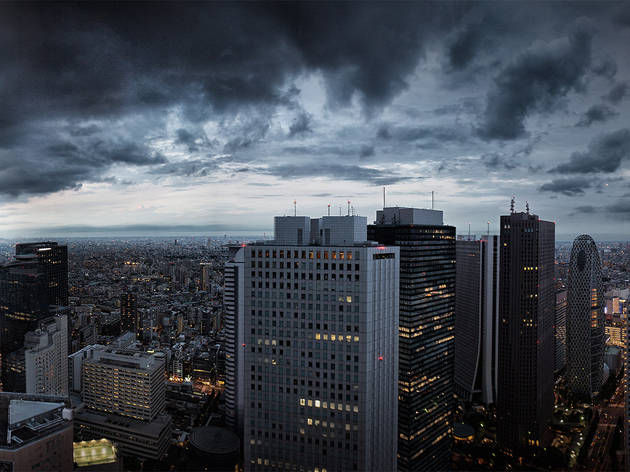 1/2
Photo: sx138sf45/Dreamstime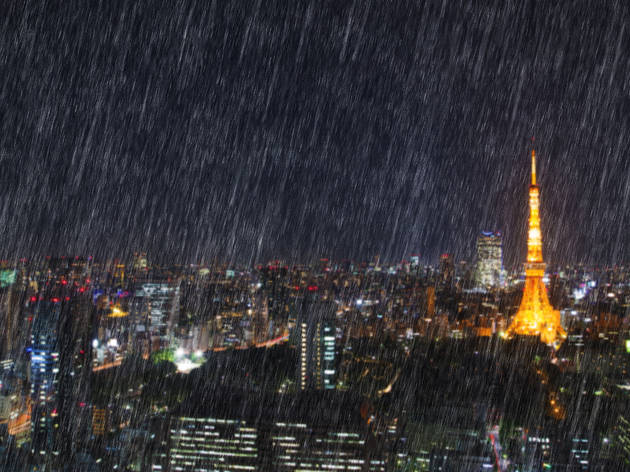 2/2
Photo: Geargodz/Dreamstime
Typhoon in Tokyo: how to prepare and what to do when it hits
Don't panic. Here's what you can do and where you should go when a typhoon is coming our way
Typhoon generally hits Japan between the end of July and late October, when tropical cyclones of varying degrees form over the Pacific Ocean. During this time, it's not uncommon to see heavy wind and prolonged rain and sudden storms, so it never hurts to be prepared – especially if you live near the coast.
There's no need to panic: here are the basics on dealing with typhoons in Tokyo.

RECOMMENDED: Read our Tokyo natural disaster survival guide here.
A typhoon is a mature tropical cyclone with very strong and potentially destructive winds and rain. The Japan Meteorological Agency classifies typhoons on a six-tier intensity scale, with the lowest being a 'tropical depression' and the most serious categorised as a 'violent typhoon'.
Although there is no official typhoon season, as they can occur at any time of year, the period between August and October is when they tend to happen most frequently – particularly in Japan.
Where can I find updates?
There are good sources out there to keep you updated on the latest typhoon and weather news, even in English. The Japan Meteorological Agency is the most up-to-date and accurate resource for keeping track of the direction and strength of an impending typhoon. The online map will indicate the typhoon's projected path with dates and times alongside levels of alert categorised by colour: grey (no warning), yellow (mild risk), red (high risk), and purple (risk of casualties and major damage).
Check English-friendly news sources including NHK World and The Japan Times, the latter offers a handy disaster news page with emergency contact info and live updates on natural disasters.
The Japan National Tourism Organization (JNTO) also provides an English-friendly Japan Safe Travel Information page as well as a live Twitter feed for breaking news.
If you'd prefer something you can read even when the power goes off, the Tokyo Metropolitan Government's Tokyo Bousai Guide comes in a comprehensive and printer-ready English book – download the PDFs here.
Will shops and public transportation be available during a typhoon?
When a serious typhoon is passing through, more often than not, businesses will close. The same goes for public transport: air travel is completely halted while shinkansen, local trains and buses either limit or cease their services. Taxis might still be running, but in limited numbers, so you could be waiting a while to catch one. In any case, it's a good idea to avoid using any form of transport while a typhoon is nearby. If possible, stay put indoors until it passes.

You can check for flight updates on both the Narita and Haneda airports' official websites. For shinkansen, visit the JR East website. Local trains and buses should have updates on both their official sites and Twitter accounts, including Tokyo Metro, Keio, Keikyu, Odakyu, Keisei, Tokyu, Tobu and Seibu lines.
JNTO's Japan Safe Travel website also provides a comprehensive list of links to the English sites of all major urban railways, including those outside of Tokyo.
How should I prepare for a typhoon in advance?
Make sure to bring in any loose items from your balcony or backyard, like potted plants and laundry racks to avoid them smashing into your windows or flying away. Also, remove any items you may have stored near or under a tree in case it falls down.
If you know in advance that a typhoon is heading your way, it's also best to stock up on food, groceries and bottled water. Don't wait until the last minute – that's typically when panic buyers leave store shelves with little to no stock. If you have a bath at home, consider filling your tub with water so you'll have an emergency supply and can save the bottled stuff for drinking.
In case you have to leave in a hurry, it's also a good idea to have an evacuation bag ready and filled with the following essentials:
- Drinkable water (a water bottle will do)
- Flash light (with spare batteries)
- Chargers and external batteries for devices
- Plastic bags (for keeping things dry)
- Spare clothes
- Copies of important documents
- First aid or medical kit
- Face masks
- Hand sanitiser
The best place to be during a typhoon is indoors and away from any hazardous areas. If you're at home, make sure all your windows are closed, and if possible, covered with storm shutters.
Avoid areas near rivers, due to the risk of flooding, and if you are located on a ground floor, place sandbags or towels in front of your door to soak up any excess water that might come in. If you do go outside, you'll want to be cautious of any broken power lines, as they could cause electric shocks.

In case of an evacuation, it's best to familiarise yourself with the closest (and safest) emergency evacuation shelters in your area. The Tokyo Metropolitan Government offers a Disaster Prevention Map where you can search for the nearest shelter. Remember to grab your evacuation bag when you head out.
With the Covid-19 coronavirus pandemic, it might also be wise to bring some extra hand sanitiser, masks and even a thermometer – especially if you will be staying at an enclosed shelter with other people.