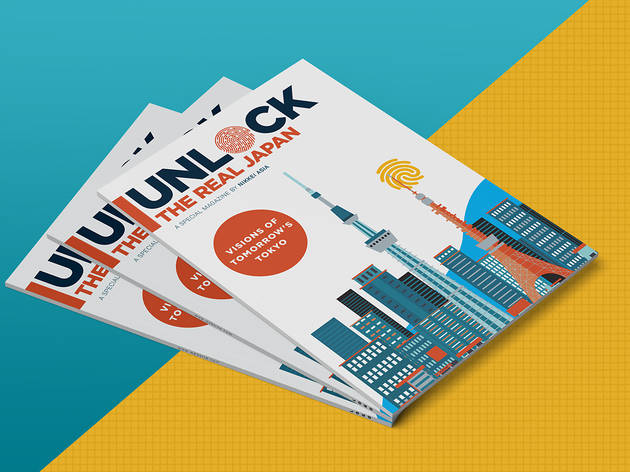 Unlock the Real Japan: second issue out now
In this special magazine by Nikkei Asia, learn why Tokyo has what it takes to be a global financial hub
Produced in collaboration with Time Out Tokyo, the second issue of Nikkei Asia's special magazine 'Unlock the Real Japan' is out now.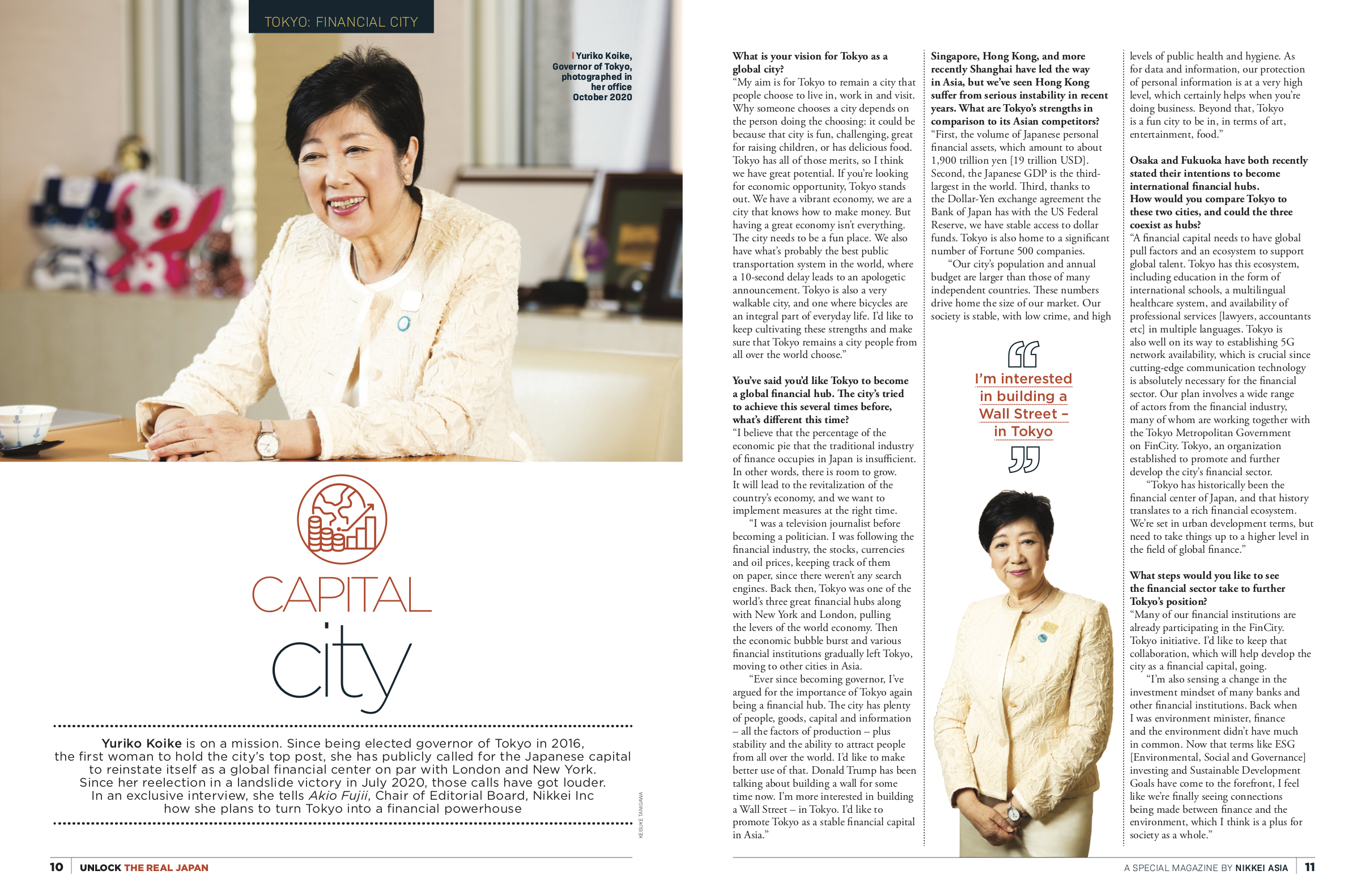 This issue tackles the theme of Tokyo's growing potential to become a global financial city, including exclusive interviews with Tokyo Governor Yuriko Koike, FinCity Tokyo's general manager Kazuhiko Yoshimatsu and chairman of A.T. Kearney Tak Umezawa. It also covers key areas such as technology, accessibility and education in the city.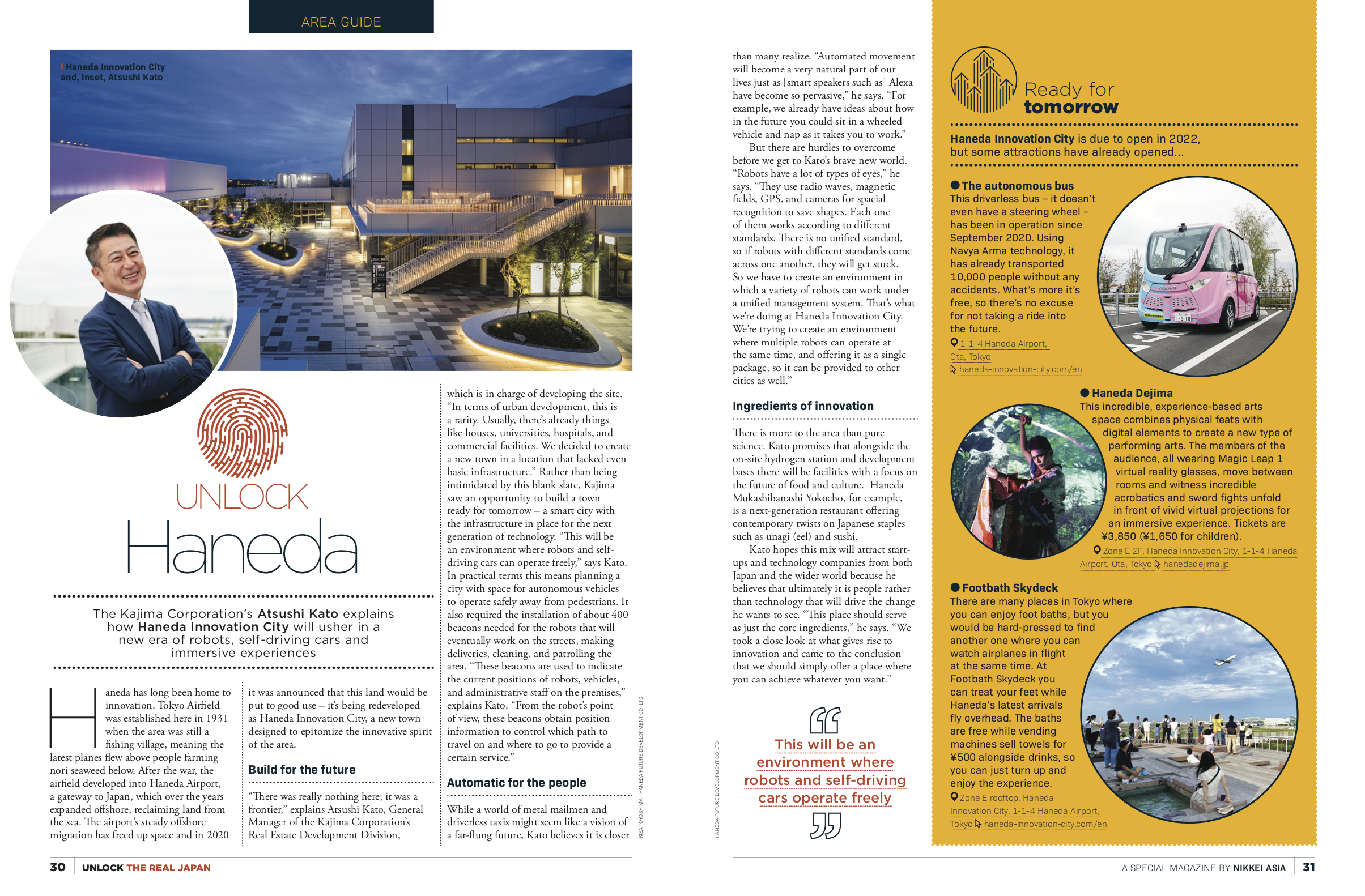 You'll also get a look at Haneda Innovation City – the latest development close to Tokyo's Haneda Airport – including a few new attractions you can already visit, like the Skydeck complete with footbaths and the Dejima augmented reality show. Kajima Corporation's Atsushi Kato shares his thoughts on the importance of adapting to the future and explains how this innovative venue will usher in new and immersive experiences.
Plus, architect Toshiko Mori explains how the pandemic has given us an opportunity to reevaluate our urban environment and Philip Morris CEO Shea Lih Goh hopes Japan to value diversity for a better future.
This issue was written and edited by Marcus Webb, editorial director of Original Inc (publisher of Time Out Tokyo) as well as the editor of Delayed Gratification. Unlock the Real Japan is distributed for free at embassies and luxury hotels in Japan. If you can't find a physical copy, visit the official website for Unlock the Real Japan.