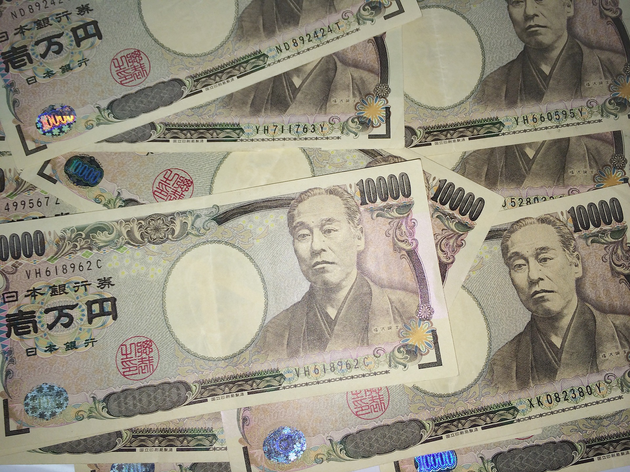 Where and how to withdraw and exchange money in Tokyo
Short on yen? Find out how to fill your wallet with local tender
Withdrawing or exchanging currency is an essential part of any journey to Japan. Although mobile payment options have made great strides over the past few years and credit cards are usually taken, cash remains king – and no, you most likely can't pay with dollars, euros or yuan.
So if you didn't make the change in your home country and need to get your hands on enough yen to last for a while, read on for everything you need to know about withdrawing cash and exchanging currency in Tokyo.
Got cash already? Then learn how to pay out like a Tokyoite
Where to withdraw
Before we get into the details of Japan's ATM situation, know this: unless your bank charges an obscene premium on overseas withdrawals, using a Tokyo cash machine to fill your wallet with yen is usually quite a bit cheaper than relying on a currency exchange service. Exchange companies and machines generally levy hefty commissions on already subpar rates, so we recommend sticking to ATMs whenever possible.
Post offices (Yucho Bank)
Japan Post's very own bank and its ATMs, usually found inside post offices, have accepted foreign credit and debit cards for years. The over 27,000 Yucho machines nationwide take all major credit cards and most debit cards, as do Yucho-affiliated ATMs at around 500 Family Mart stores in Tokyo and Osaka. The only snag is that post offices have relatively brief opening hours (usually 9am-5pm), while the Family Mart machines can be used from 12.05am to 11.55pm daily (from 7am on the third Monday of every month). The one-time withdrawal limit at Yucho ATMs is ¥50,000.
Many a tourist's first option for cash withdrawals, 7-Eleven ATMs (found in virtually all of the chain's konbinis across Japan) are wonderfully traveller-friendly. In service around the clock, 365 days a year, they take all major credit and debit cards (and quite a few minor ones, too). The one-time withdrawal limit is ¥100,000 – unless you're using Amex or a card without an IC chip, in which case it's ¥30,000.
Mitsubishi UFJ, Mizuho, Sumitomo Mitsui (SMBC) banks
Japan's 'megabanks' have been extremely late to the international ATM game, only installing their first foreign card-capable ones over the past couple of years. Mizuho and SMBC 'foreign card ATMs' (note that these are different from the banks' regular ATMs) take Visa, MasterCard and their subsidiary cards (Cirrus, Plus etc), while Mitsubishi's versions may or may not accept even the most standard of cards (see the stickers on the ATM in question to make sure). Anyway, we wouldn't recommend trying your luck with these if there's a 7-Eleven or post office nearby – the commissions are higher anyway.
Where to exchange
If you already have a bunch of foreign currency with you or don't mind paying commissions, exchanging money can make sense. Here's where to do the deed.
Both Narita and Haneda airports have several currency exchange counters and machines. Most of the counters have longer business hours than ones in the city, while many of the machines can be used around the clock, every day of the year. As of 2017, Narita has 35 currency exchange providers while Haneda has seven.
Most banks in the Tokyo region offer currency exchange services, as do post office banks (Yucho). Do keep in mind that business hours are very limited: most commercial banks' currency exchange counters are open from 9am to 3pm, Monday to Friday, while Yucho offers the service until 4pm. The so-called megabanks (Mitsubishi UFJ, Mizuho and Sumitomo Mitsui) stay open longer, some even on weekends.
A handful of convenience stores in central Tokyo now have currency exchange machines. These only offer conversion of foreign currency into yen, but can be used 24 hours a day, every day. Family Mart is a pioneer in the field, having set up its first machine in winter 2016, and now operates two auto-exchangers: at the Asakusa Kaminarimon-mae and Shinjuku Yasukuni-dori stores. The chain's ambitious goal is to have 1,000 machines in place by 2020.
The other major konbini with exchange machines is Lawson, which currently has them installed in four stores: Shinjuku-Sanchome Chuo-dori, Tsukiji-Yonchome, Jingumae-Yonchome and Kabukicho-Itchome.
Exchange machines can be found at most of JR's hub stations, including Shinjuku, Ikebukuro and Shinagawa. Tokyo Metro has one at Meiji-Jingumae Station and a manned currency exchange counter at Ginza Station.
Major department stores and hotels
Large department stores such as Mitsukoshi, Isetan and Takashimaya offer currency exchange service as well, as do most Tokyo hotels.
Do some more trip planning...
All the airport navigation tips you need when flying to or from Tokyo
Best selling Time Out Offers