A different weekend in Okinawa
Rest your nerves and get in touch with the local culture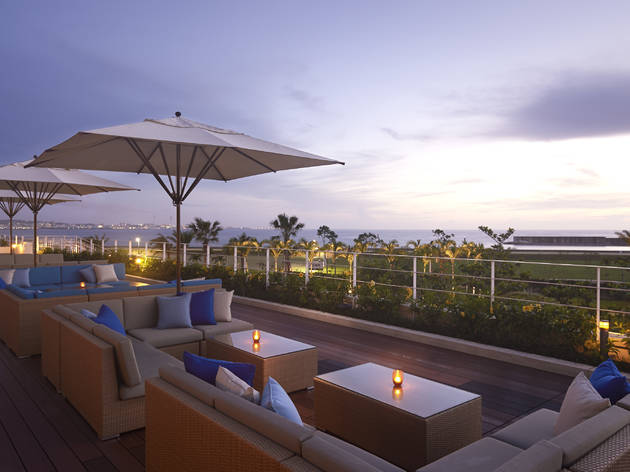 While Okinawa is one of the favourite destinations for Tokyoites in search of sun, beaches and tropical relaxation year-round, most tourists either head to one of the opulent but isolated resort facilities in the north of the island, or stick to wandering around Naha, the busy but somewhat uninspiring prefectural capital. For someone on a weekend run from the daily grind, neither of these two options can be called ideal, as Naha is easily seen in a day and the resorts are mainly designed for extended vacations. Hence, if you're looking for something in between the extremes and don't mind a little independent exploring, we recommend staying in or around the town of Chatan, an attractive spot far enough from the bustle of Naha that still offers plenty of things to do for the active traveller, whatever time of the year you're visiting.
Chatan is perhaps best known for the American Village, a hodgepodge of shops, restaurants, a multiplex cinema and a huge Ferris wheel, but it's the still relatively underdeveloped and quiet coastline that really stands out here. In addition to the small but pleasant Sunset Beach, the coast boasts a newly constructed marina and several lush parks, while the laidback Sunabe area, renowned as a mecca for divers and surfers, lies just a few minutes' walk north of the town's centre. Famed for the coral reefs hidden in plain sight right by its shores, Sunabe is also where you'll find cool little cafés, backstreet eateries and beach bars, many of them run by resident Americans.
Flights from Tokyo to Naha take less than two and a half hours, and Chatan is roughly a 45-minute drive from the airport, making quick two-day getaways convenient. As public transport outside of Naha is scarce to say the least, renting a car is highly recommended. Rental services abound at the airport, with constant demand ensuring affordable prices.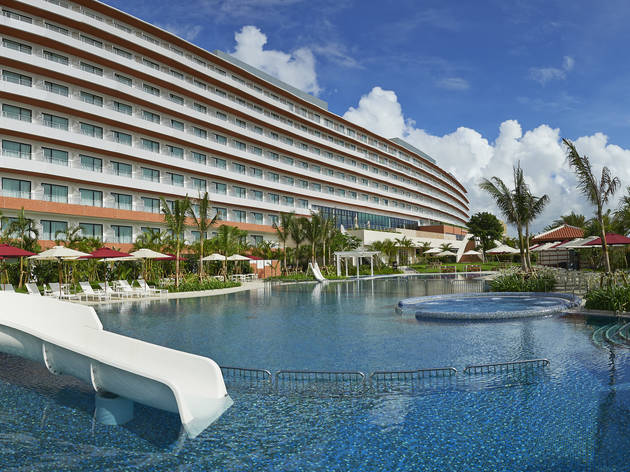 Photo by Adam Bruzzone
The optimal base for exploring central Okinawa is the Hilton Okinawa Chatan Resort (40-1 Mihama, Chatan), a luxurious but eminently accessible and down-to-earth hotel opened in summer 2014. Sitting pretty right in between the coast and the American Village, its spacious rooms are sparingly decorated with local themes and colours, while the room balconies offer gorgeous ocean views. As is to be expected from a facility of this level, the attention to detail extends to even the most minuscule aspects – think mosaic-like Okinawan glass decor in the elevators and traditional Tinnadi massages at the opulent Amami spa.
Tanning, swimming and whiling away the hours at the beach are obviously all essential components of most Okinawan vacations, but Chatan's charms aren't all dependent on sun and heat: waking up early and jogging along the coast on a windy day is as refreshing as it sounds, while those who prefer a more serene form of exercise will want to check out the Hilton Chatan's morning yoga sessions by the pool.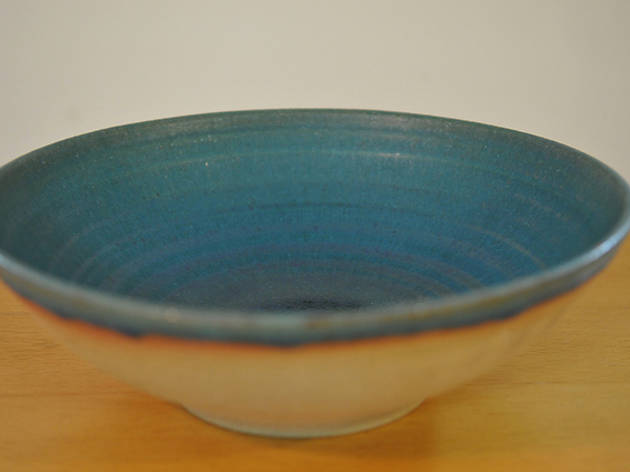 For anyone interested in Okinawan culture and history, Yomitan, a village just north of Chatan, is a must-visit: home to a community of artists and craftspeople, Yomitan sees most tourists head to Yachimun no Sato, a somewhat ragtag collection of workshops and semi-permanent stalls dealing in local handicrafts. However, this spot can safely be skipped in favour of some of the independent workshops, which are scattered all around the hilly village. Kokyu (1114-1 Tokeshi, Yomitan), run by potter Yukiko Shibahara, is the perfect place to pick up a set of almost organic-looking cups or a cute decorative plate.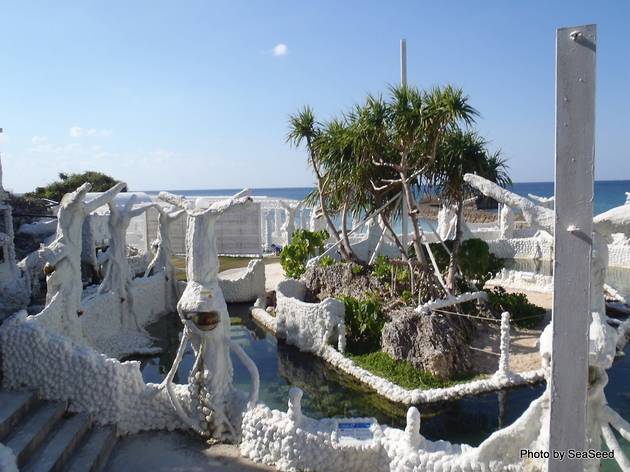 Also in Yomitan, Sango Batake (915 Takashiho, Yomitan), is an artificial coral reef constructed in order to grow corals in a controlled environment before transplanting them into the sea off Okinawa's western coast. The facility, which houses more than 50,000 corals and offers a fully interactive experience – great for the young 'uns – contributes to the restoration of the marine ecosystem, which has suffered considerably from pollution and climate change over the past few decades.
Heading in the direction of Naha from Chatan, the Minatogawa area on the outskirts of Urasoe City is a fascinating neighbourhood where former US military housing blocks have been transformed into quirky cafés and shops. Two of the most visit-worthy outlets here are American Wave (No 22, 2-16-9 Minatogawa, Urasoe), and Port River Market (No 30, 2-15-8 Minatogawa, Urasoe) – the former a well-stocked (1920s college sweaters, anyone?) vintage store strictly curated by David Towe, a 15-year veteran of Okinawa, and the latter an independent variety shop dealing in everything from locally produced cookies to hiking paraphernalia.
Even if you're not staying at the Hilton Chatan, the hotel's All Day Dining restaurant, which offers superb breakfast (¥3,200) and lunch (¥2,200/¥2,400) buffets in a calm maritime atmosphere, is worth a visit. Tempura, Okinawan soba, sushi and locally grown pork are complemented by a wide range of fresh veg and fruit, and the dessert table is sure to get sweets-lovers' juices flowing.
For dinner, consider the Hilton's Corrente, where the Italian prix fixe courses, made with locally sourced ingredients, start from a very reasonable ¥4,500. Alternatively, the American Village is packed with cheap eateries – try Kijimuna's (C Bldg. 2F, 9-1 Mihama, Chatan) 'omu-taco rice', a local favourite consisting of a creamy omelet slapped over spicy ground beef, salsa, cheese, veggies and rice. As mentioned above, the Yomitan and Minatogawa areas also offer plenty of restaurants and cafés worth checking out.
JAL, ANA and Skymark operate multiple direct flights from Haneda Airport to Naha Airport every day, with an average flight time of 2.5 hours. Consider booking your hotel together with the flights, as this can lead to considerable savings. Prices vary significantly based on season and departure time, but can go as low as ¥10,000 for a weekend round-trip.
As mentioned above, renting a car on Okinawa is essential for the sake of convenience. Two-day weekend rates start from around ¥15,000 at Naha Airport – try Times or Nippon for good value and service in English.