Experience Yokohama's foreign history
From pasta to jazz: you'll find many Western influences in Tokyo's neighbouring city
Yokohama may sometimes earn its moniker as a shopping mall-filled sprawl next to the capital, but its status as a port city has lent it a whole lot more cred than that over the times. In fact, a lot of Western-style things which have seeped into contemporary life in Japan (jazz, fluffy 'shokupan' (white sandwich bread), spaghetti Napolitan...) all made landfall in Yokohama before spreading across the country after Commodore Perry came blasting with his cannons. Here are some of the places where you can still find the traces of Western influence in Yokohama.
The exact place where the Treaty of Kanagawa was signed, thereby effectively opening up Japan to foreign trade, the Yokohama Archives of History have, well, a whole lot of history. Check out the maps displayed on the second floor, which show the old foreign quarters of Yokohama with its dedicated sections for the British, Dutch, French, Americans, Chinese and the occasional Russian. Don't miss the caricatures of Commodore Perry on the first floor either, which includes one with Mr. Perry as a tengu (long-nosed devil).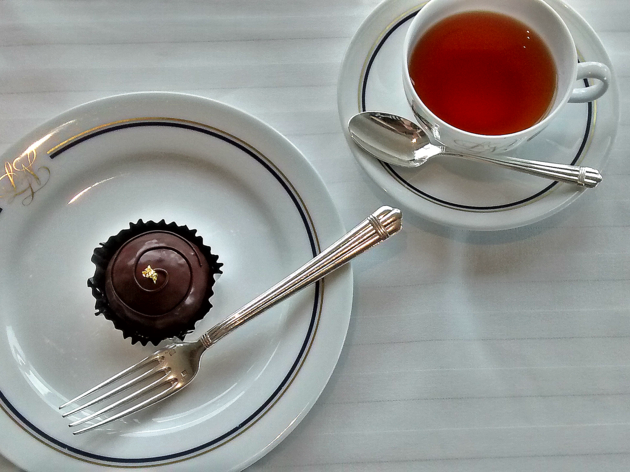 Hotel New Grand has seen many a famous figure pass through its doors since it opened for business in 1927, and its restaurants offer a variety of original dishes and drinks. At Le Normandie, on the fifth floor of the Tower building, you can enjoy both panoramic views and chicken curry, the Japanese version of which supposedly originated here.
Other hotel originals include their rum ball (a very dense and tasty chocolate bulb made with rum), seafood doria (a seafood rice gratin), Japanese-style spaghetti Napolitan, and of course, pudding à la mode, available at the first-floor café.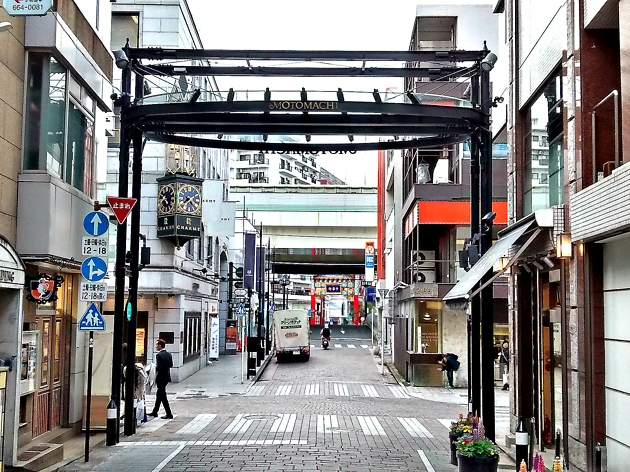 The area around Motomachi-Chukagai Station isn't just about Chinatown (the 'chukagai'): there's also the Motomachi bit across the river, which used to be the original settlement for all other foreigners and acted as the trade centre between Yokohamans and foreigners.
Nowadays, it may be filled with a variety of (swanky) shops, but if you look between the buildings, you'll be able to see the gates of both Motomachi and Chinatown facing each other, a reminder of what used to be a proper demarkation.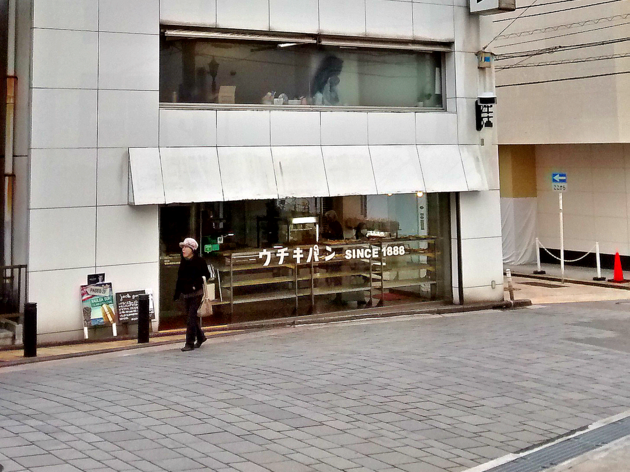 You might just walk past this rather nondescript bakery in Motomachi without a second glance. Don't: Uchiki Pan not only carries a whole lot of history, it's also damn tasty. Opened way back in 1888, they're considered one of the creators of 'shokupan', the white sandwich bread sold all across Japan these days. The original owner, Uchiki Hikotaro, learnt his trade from an Englishman named Clarke at the nearby Yokohama Bakery, and carried on baking after Clarke returned to Europe.
Over 130 years later, the store is still going strong, churning out thousands of breads, pastries and more every day, with their fluffy loaves – aptly named 'England', to highlight their foreign origin – as the main attraction.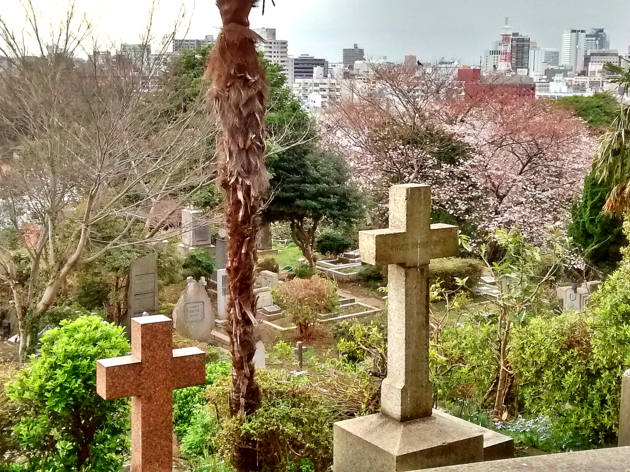 This cemetery, overlooking Yokohama and the bay, started out when someone on Commodore Perry's ship passed away in 1854. A few years later, some ultranationalists decided that they could do with a few less foreigners and killed two Russian marines. From that time onwards, the cemetery gradually filled up with foreign names, who died of both natural and less natural causes; the number of graves now total 2,500. It's worth a wander around the precincts and gaze at the grave inscriptions in a wide variety of languages.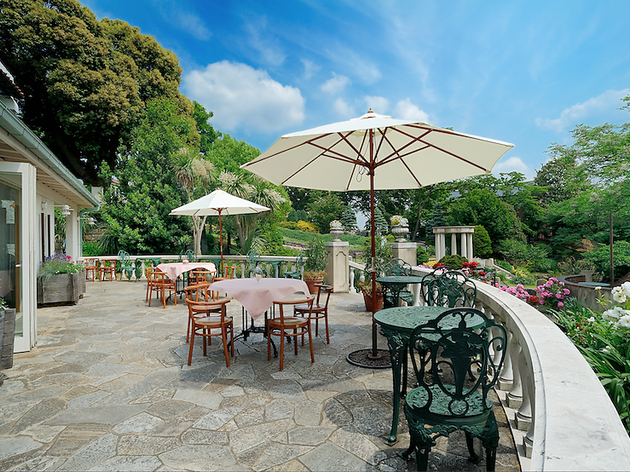 The area around the Foreign General Cemetery is known as Yamatecho, and it used to be the gravity point of the Western population of Yokohama. Even in more modern times, it still houses the international school, while many buildings here look like they've been transplanted straight from New England.
You'll find cafés and restaurants in some of those buildings, which serve proper Western-inspired fare. One of the better examples is Cafe the Rose, a British-style café which sits in the midst of more than 2,200 rose bushes in Minatono Mieru Oka Park. On sunny days, you can spend an elegant moment on their terrace, and when hunger strikes, try the beef stew or the rose-flavoured soft serve.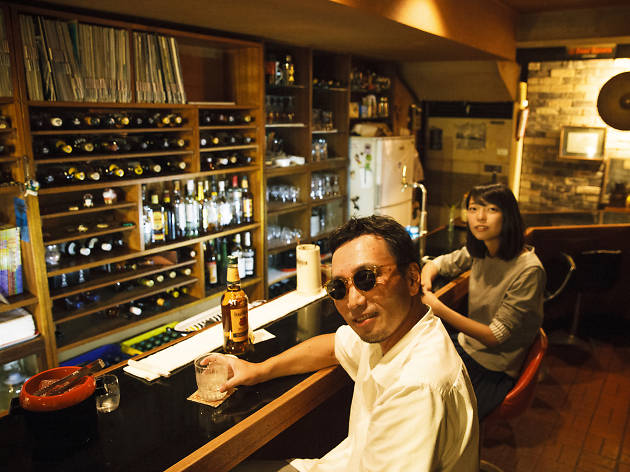 Its streets littered with music bars, restaurants and gig spots, some of which have been going for over half a century, Yokohama is the home of jazz in Japan. Some of the best include the edgy DownBeat, open since 1956, and the casual Bar Bar Bar, while WindJammer is one of the most legendary in the area – not only for its music, but also for the size of its burger.
Want to explore even more?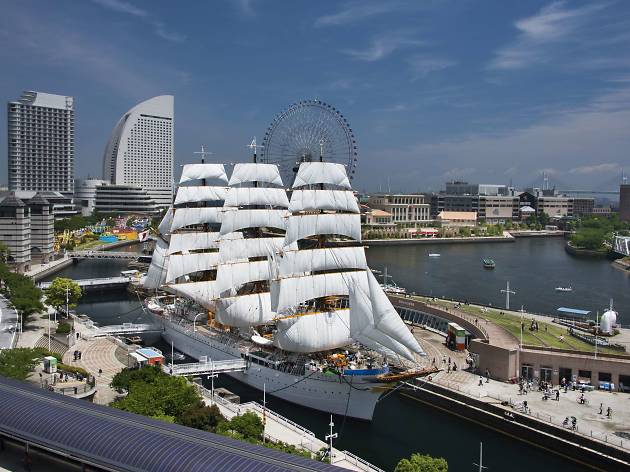 Explore Japan's second city, packed with attractions that'll inject some fun into your day of sightseeing
More to explore