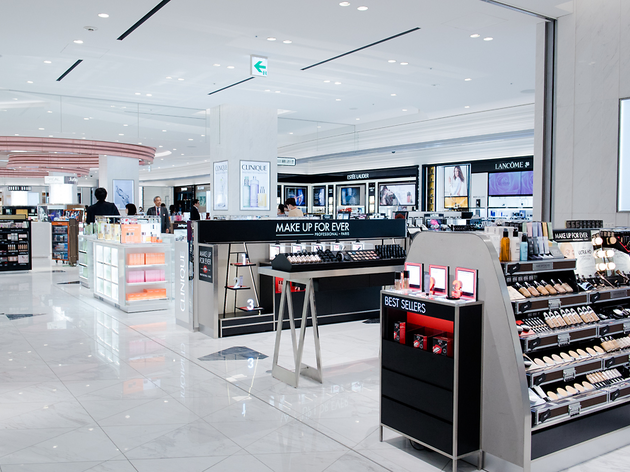 Payment and tax-free tips for travellers
Find out why cash is still king in Japan and how you can avoid the sales tax when shopping
Although having a credit card is very common in Japan, the majority of all purchases in this country are still made with cash. Although that might change in time for the 2020 Tokyo Olympics, as various experiments with cashless payment solutions are being undertaken by the government, it's best to carry at least some cold hard yen at all times. Read on for our tips on paying in Japan and learn how to avoid the usual pitfalls.
Payment options
As long as your credit card is a major international one, few problems should arise at department stores, malls, hotels or convenience stores. Small shops and restaurants are trickier, as many still don't accept any credit cards. If you're unsure, look for the familiar card stickers near the register or just ask an employee (preferably before ordering anything). Cards are taken in taxis and when buying tickets for JR trains, but not on the Tokyo Metro (except for commuter tickets).
Debit cards are still quite rare in Japan. However, international cards backed by major issuers (Visa, MasterCard etc) are usually taken wherever the corresponding credit card can be used.
Japan has long had its own mobile payment solutions, while international services including Apple Pay and Android Pay became available in 2016. There's also a special clearing system for users of China's WeChatPay and Alipay: known as Nippon Day, it supports both of these services. It prompts you to create a personal QR code, which is then scanned by store staff with the Nippon Day app every time you make a payment.
Tax-free tips
Tax-exemption service for international tourists is offered at many shops and other retail outlets in Japan, but confusingly enough, there are two different systems in play here. Read on and learn how to tell 'duty free' and 'tax free' apart.
Who's eligible: Anyone with a foreign passport planning to leave the country (temporarily or permanently) within the next 30 days. That includes both tourists and residents
Taxes you'll avoid: The 10% consumption tax, export tariffs, liquor and tobacco taxes
Purchase value limit: None
Paperwork: None
Where to pick up your items: At the airport
Duty free shops are mainly found in the international terminals of Japan's airports and can be accessed after you've completed departure procedures at the immigration desk.
However, there are also some duty free shops outside of airports. As of right now, such shops can be found in Tokyo's Ginza (here and here) and Shinjuku and in Fukuoka. Upon purchase at one of these, you'll need to show your passport and plane ticket (E-ticket) to prove that you're leaving the country within 30 days.
Unlike at a regular shop, you won't receive your items straight away: instead, you'll need to pick them up at the airport before flying out. You'll receive an exchange ticket, which specifies the location of the airport pick-up point and works as proof of your purchase, so don't lose it!
Who's eligible: Non-Japanese tourists staying in the country for less than six months. Residents (short-term included) are not eligible
Taxes you'll avoid: The 10% consumption tax
Purchase value limit: Minimum ¥5,000 per shop per day. For consumables, there is also a maximum limit of ¥500,000 per shop per day
Paperwork: Required – see below
Where to pick up your items: Upon purchase
Tax free shops are marked with 'Japan Tax-free Shop' stickers and can be found all across the country. These are basically just regular shops that offer tax-exemption service. They differ from duty free shops in the sense that you'll need to complete tax-exemption paperwork for all purchases.
Also note that tax-free consumables may not be opened while in Japan and need to be taken out of the country within 30 days of purchase, while the same limit for non-consumables is six months.
As for the paperwork, most tax free shops make use of the following procedures:
1) Show your passport upon purchase
2) Pay and sign the tax-free agreement provided (this will be attached to your passport)
3) Display your passport at customs when leaving the country
Large malls, shopping centres and other retail outlets consisting of several independent shops often have joint tax-free counters. The procedures are slightly different here:
1) Make tax-inclusive purchases at each shop
2) Bring your items, receipts and passport to the joint tax-free counter
3) Sign the tax-free agreement provided (this will be attached to your passport)
4) Receive your items and a tax refund on all purchases. Note that some facilities with joint counters may charge commissions.
5) Display your passport at customs when leaving the country
Bored at the airport?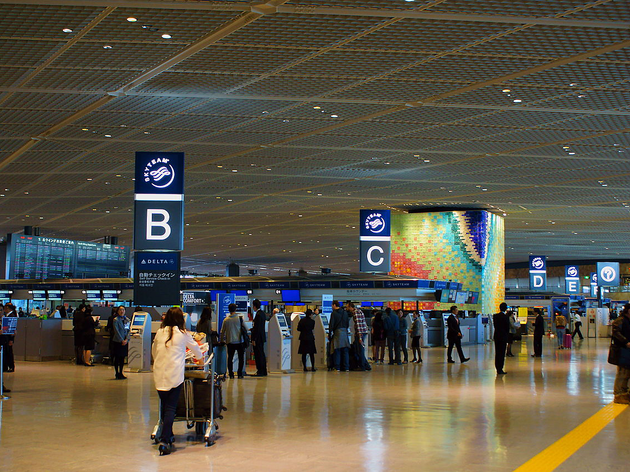 What to do when you have a few hours to spare at Tokyo's less convenient airport