Ten soul-rejuvenating escapes
Our 'slow travel' guide for Tokyoites seeking a bit of calm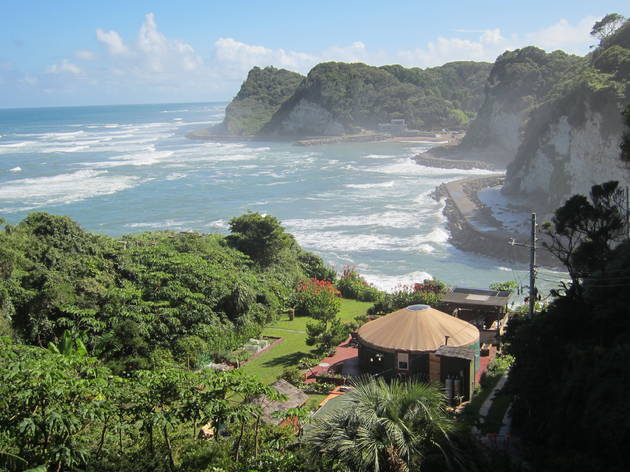 By Nicholas Narigon
Slow food is a thing. And now slow travel is becoming a thing too. What exactly does this mean? Well, essentially, it's a global reaction against the cult of speed. Slow travel means unhurried, low-economic impact journeys that usually involve travel on land or sea rather than by aeroplane. And, instead of rushing from A to B, it gives you the chance to become part of local life and to connect to a place and its people.
In the third issue of Time Out Tokyo magazine, we suggested '50 great escapes and staycations' for making the most of your summer. These 10 'slow travel' escapes make up part of that feature. Our aim was to reflect back on a time when travel was still an unhurried affair. When there was romance in the journey, and cross-country road trips involved some sort of stupid car game.
Speaking of car games, how 'bout a leisurely round of 'I spy with my little eye, something beginning with...'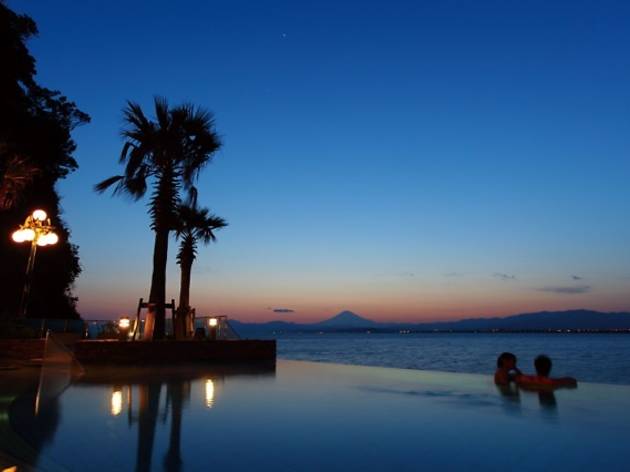 A popular day-trip destination for weary travellers looking to release stress and tension, the Enoshima Island Spa is located across the bridge from Katase-Enoshima Station, just over an hour from Tokyo. The enchanting oceanside outdoor heated pools offer an eternity-like view of Mount Fuji and the unique hot spring features mineral-rich water pumped from 1,500m below the island.
Enoshima Island Spa, 2-1-6 Enoshima, Fujisawa, Kanagawa. 0466 29 0688. www.enoshimaislandspa.com.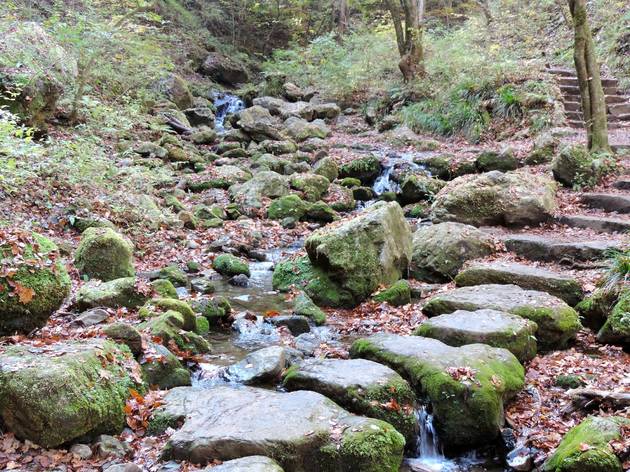 Photo by Nick Narigon
Just 75 minutes west of Shinjuku, you'll find Musashi-Mitake Shrine at the top of Mt Mitake (929m), a place of worship for over 2,000 years. From there, head through the natural rock garden, past the Ayahiro Falls and finally to the summit of Mt Otake (1,267m), one of the tallest mountains in Tokyo prefecture. Finish the 12km trek (six to eight hours) in the sleepy town of Okutama and stay overnight at Hikawa Campground on the bank of the Tama River.
Hikawa Campground: 702 Hikawa, Okutama, Nishitama, Tokyo (Okutama Station). 0428 83 2134. www.okutamas.co.jp/hikawa/ (Japanese only).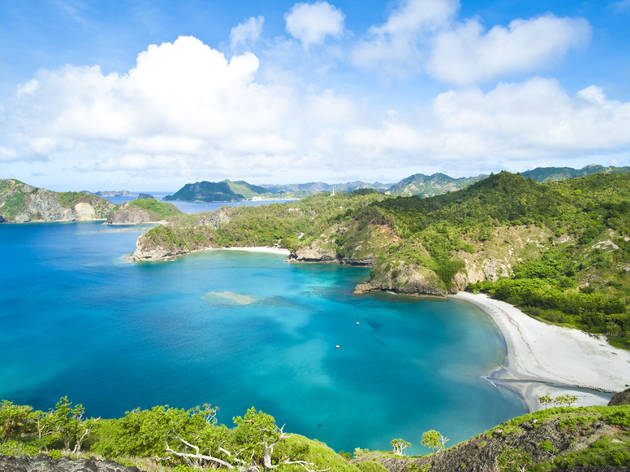 Photo by Masa Michishiro
H for horizon and more horizon
Nothing says slow travel like a long ferry journey. Test your mettle with the 25.5-hour ferry ride to Ogasawara Islands. The World Natural Heritage Site is home to unique ecosystems featuring a number of indigenous species and is accessible only by the regularly scheduled liner, which runs about every six days from Takeshiba Ferry Terminal.
Takeshiba Ferry Terminal: 1-16-3 Kaigan, Minato, Tokyo (Takeshiba, Hamamatsu Stations). 03 3432 8081. Click for map
Click here for Ogasawara Islands ferry schedule and details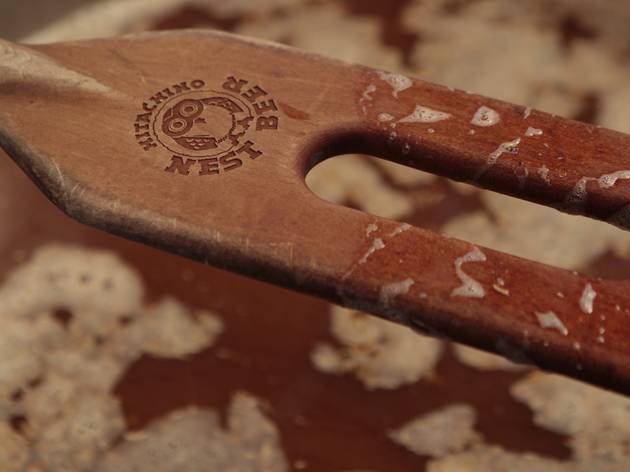 The homebrewing laws in Japan are strict, however there is still one way to spend a day brewing your own beer. Kiuchi Brewery in Ibaraki (about an hour from Tokyo via limited-express train) offers a Brew on Premises package. Whip up your own select beer using the same ingredients as Hitachino Nest Beer. Measure out the malts, decide how hoppy you like it and design your own label. Since the maturing process takes some time, the brewery will deliver your bottled brew to your door (Japan only).
1257 Kounosu, Naka, Ibaraki. 029 298 0105. www.kodawari.cc.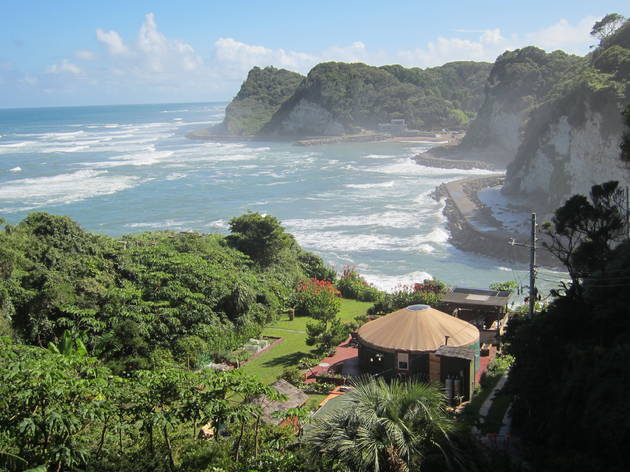 A place of respite for military expats, surfers and golfers, Reef Break Resort is about an hour from Tokyo Station and a stone's throw from Chiba's best beaches and golf courses. And it's got a yurt. building his home, he used the Turkish-style yurt as temporary housing while waiting for permits. Able to accommodate groups of seven, the comfortable yurt has a breathtaking view of the seaside. With a private rotenburo (outdoor hot spring), barbecue area and fire pit overlooking the ocean (excellent for full-moon parties), Reef Break Resort is a slow traveller's delight.
589 Ohara, Isumi, Chiba. 090 9392 8605. www.reefbreakresort.com.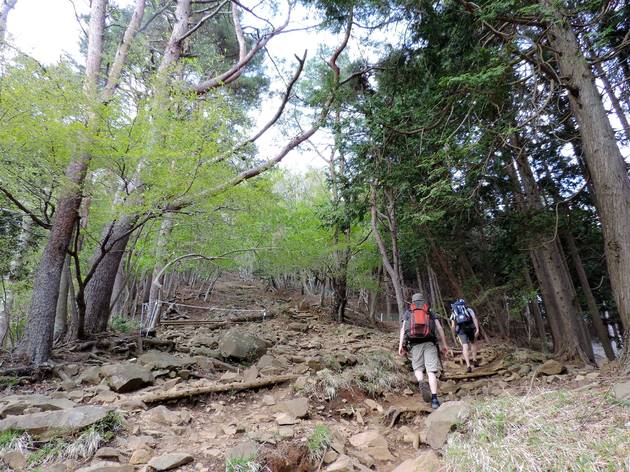 Photo by Nick Narigon
The sanso (mountain hut) located on the peak of Mt Nabewari (1,273m) has been featured on TV Asahi as one of the top three lodges in Japan. It's a steep, three-hour climb to the peak but the udon (noodle soup) is worth the trouble. For nearly 40 years, owner Nobutaka Kusano has made the climb every day, carrying his provisions on his back, sometimes serving his famed nabeyaki udon to 300 people a day. Though it's literally in the middle of nowhere, accommodation reservations are recommended.
Nabewari Sanso: Hadano, Kanagawa (Shibusawa Station). 0463 87 3298.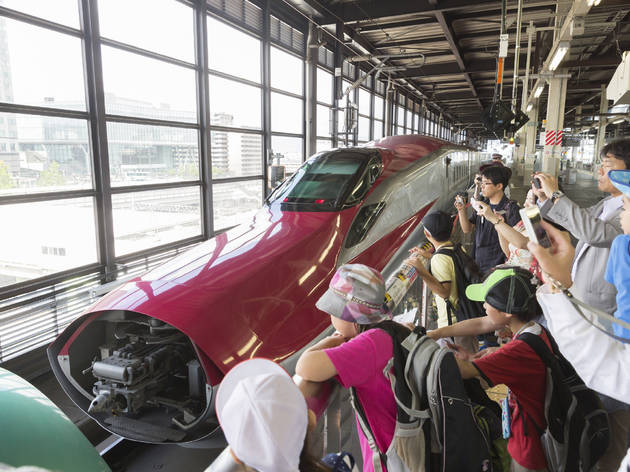 Photo: Winhorse/iStockphoto
The otaku (Japan's 'nerd' subculture) are train fanatics, obsessed with bullet trains, passenger trains, cargo trains, any kind of train really. Perhaps they're on to something. The appeal of the shinkansen is obvious (fastest trains on earth), but some local trains offer more than just transport; they provide gorgeous views of the countryside and stops in lovely little bergs that tourists regularly bypass. Expert otaku recommend taking the first Numazu-bound train on the Tokaido line to enjoy the scenery and do some people watching. Share your travels with fishermen, students, work commuters and ojiisan (grandpas) alike.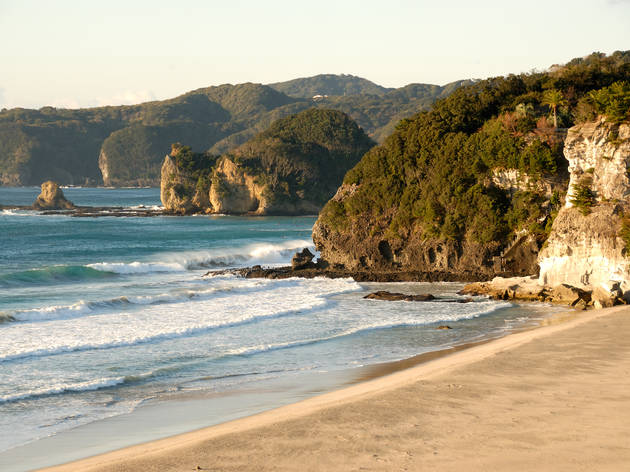 Photo: UMC/Pixta
Cyclists seeking the most serene route will want to travel the eastern coastline of the Izu Peninsula to Shimoda's beaches. From Odawara (70 to 90 minutes from Tokyo Station), cruise 60 to 80km along the rolling coast on Manazuru Road. There are plenty of small towns along the way and in the early morning you can see the fishermen setting out for the day. There is a campsite in Shimoda or you can camp on the beach (although they say not to, plenty still do).
Click here for more beach trips
Click here for more cycling trails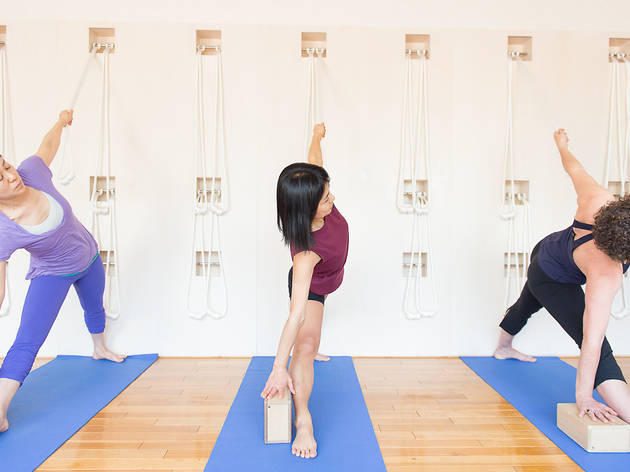 Photo by Genevieve Sawtelle
Y for yoga with a difference
If time and budget prevent you from actually getting out of the city, here are three Tokyo-based yoga studios that will help you relax and escape – if only mentally:
● Yoga enthusiasts looking for a unique workshop will find a host of options at TokyoYoga Aoyama. With summer sessions ranging from Ashtanga to Hatha Yoga to Jivamukti Yoga, the studio prides itself in its homey atmosphere and experienced teachers. 5-18-6 Minami-Aoyama, Minato, Tokyo (Omotesando Station). 03 6379 1210. www.tokyo-yoga.com (Japanese only).
● Featuring one of the few rope walls in Tokyo, Furla Yoga offers small class sizes (limited to 12), a boutique studio atmosphere and experienced instructors. Classes are provided in Japanese-English and they also offer pre- and postnatal lessons. 3-5-20 Kita-Aoyama, Minato, Tokyo (Omotesando Station). 080 6670 1727. www.yoga.furla.co.jp.
● YogaJaya holds a pranayama and meditation immersion class periodically throughout the year that's specifically designed for relaxation. Check the website for details. 2F, 1-25-11 Ebisu-Nishi, Shibuya, Tokyo (Ebisu, Daikanyama Stations). 03 5784 3622. www.yogajaya.com/en/.