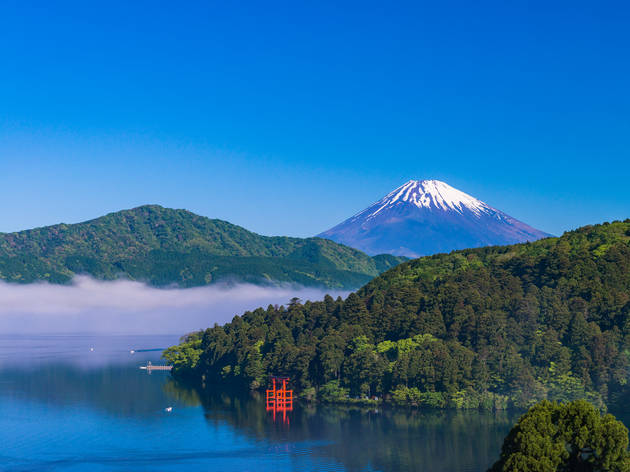 1/3
Photo: Odakyu Electric Railway Co., Ltd.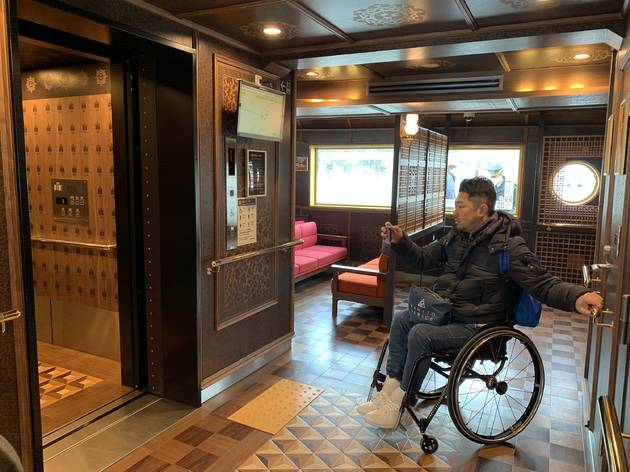 2/3
Photo: Kunpei Otsuka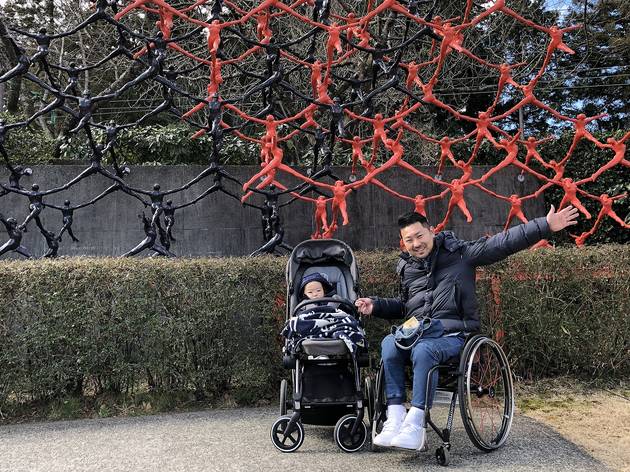 3/3
Photo: Kunpei Otsuka
The accessible guide to Hakone
Your ultimate guide to barrier-free activities, transportation, restaurants and cafés in Hakone
Hakone, a mountainous town in Kanagawa prefecture, is a great day trip or weekend getaway about 80 minutes by train from Tokyo. Scenic throughout all four seasons, Hakone boasts not only lush scenery but also many onsen (hot springs), a variety of museums, a ropeway ride over an active volcano, and sightseeing cruises at Lake Ashi, complete with jaw-dropping views of Mt Fuji on clear days.
Save money by purchasing the Hakone Freepass, available at the Odakyu Sightseeing Service Centers in Shinjuku and Odawara and at any Odakyu line station, which grants you unlimited rides for either two (¥5,700, children ¥1,500) or three days (¥6,100, children ¥1,750) on eight Odakyu-operated means of transportation in the area, including the train ride from Shinjuku to Hakone and back. Here's our guide to the best activities, hotels and restaurants in Hakone, all accessible and easily enjoyable for everyone.
This guide was produced under the supervision of Kunpei Otsuka, representative director of the Accessible Lab nonprofit.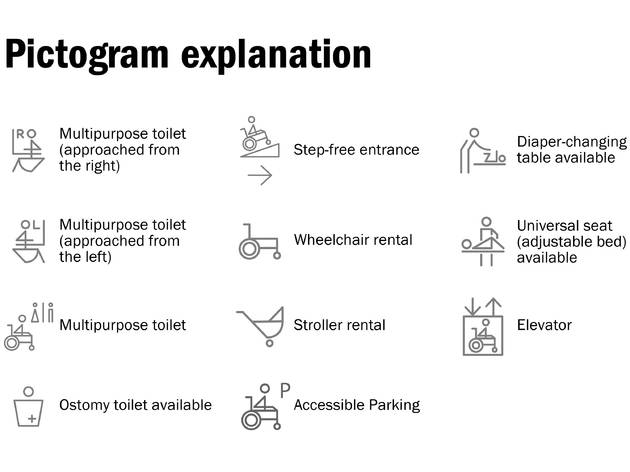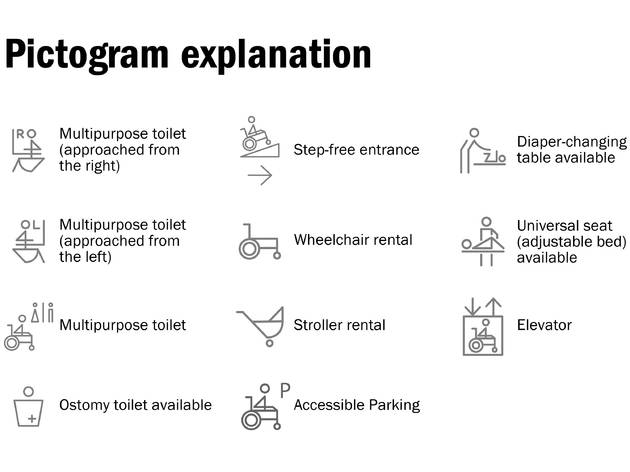 Photo: Time Out Tokyo
Sights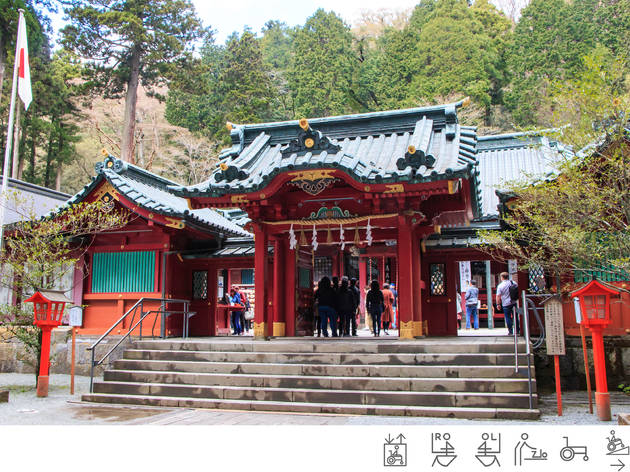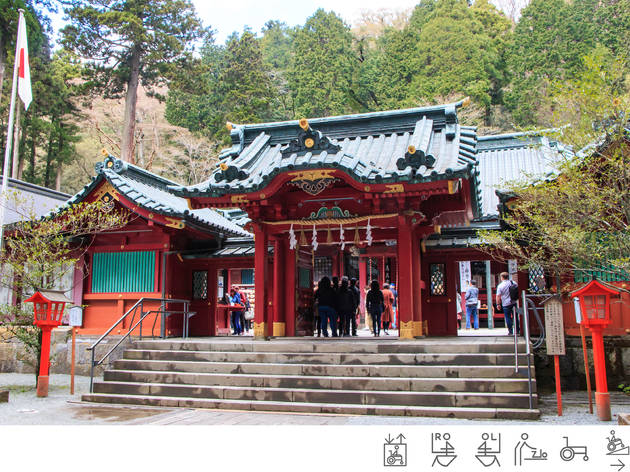 Photo: Nobezi/Photo AC
Elevator | Multipurpose toilet (approached from the right) | Multipurpose toilet (approached from the left) | Diaper-changing table available | Wheelchair rental | Step-free entrance
When riding the ships of the Hakone Sightseeing Cruise on Lake Ashi, which shuttle between Togendai and the Moto-Hakone area, you can already see the iconic red 'peace gate' of Hakone Shrine. Standing partially in the water, it's one of the best known – and most Instagrammable – spots in Japan.
Shogun Tokugawa Ieyasu and Minamoto no Yoritomo, the founder of the Kamakura shogunate, both held the shrine in high regard. From the main parking lot, take the elevator in the shrine's treasure hall up to the sacred grounds. Follow the signs that lead wheelchair users to the shrine's main hall and to the nearby Kuzuryu Shrine, known as a bringer of luck in matters of both money and love. Since both shrines are staircase-free in front of their offertory box, praying won't present an accessibility issue.
80-1 Motohakone, Hakone-machi, Ashigarashimo-gun, Kanagawa. 0460 83 7123.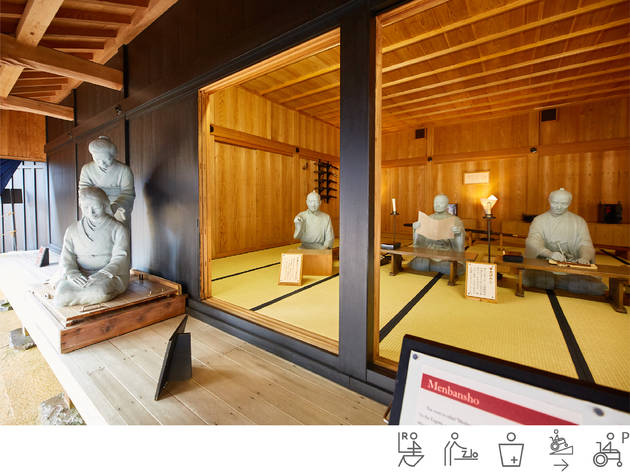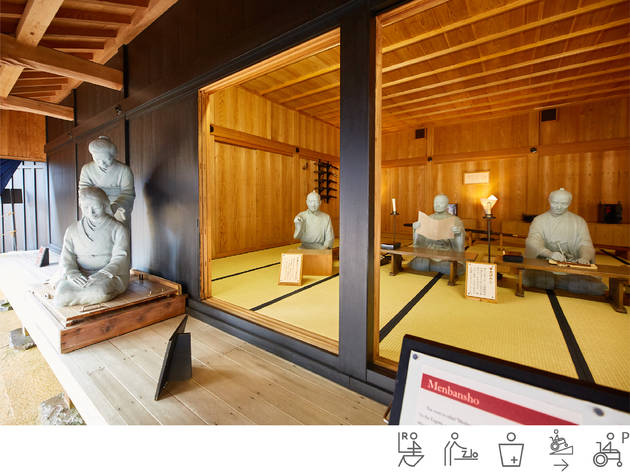 Photo: Kisa Toyoshima
Multipurpose toilet (approached from the right) | Diaper-changing table available | Ostomy toilet available | Step-free entrance | Accessible parking
Hakone Sekisho was the biggest and most important of the 53 checkpoints that the Tokugawa shogunate placed on major roads across Japan to defend Edo (now Tokyo). Established in 1619, its main task was to check on women who planned to leave Edo, especially the wives and children of feudal lords who planned to flee from the city without permission. Those who couldn't submit a valid note of permission were not allowed to pass through the checkpoint and, instead, were kept as hostages in Edo. Women who were caught trying to escape over the mountains were executed.
The place operated until the Meiji Restoration in 1868 and was demolished in 1869, but was fully restored in 2007 after the discovery of a detailed report from 1865 about the dismantlement and repair of Hakone Sekisho. Visitors can look at reproductions of that time, such as buildings, workers' offices, weapons and a jail. There's also an indoor museum on site where you can look at original hand-written documents of the past and see how the restoration of the Sekisho took place. Visitors in wheelchairs should ask for assistance, as the approach to the museum has a steep stone-paved slope.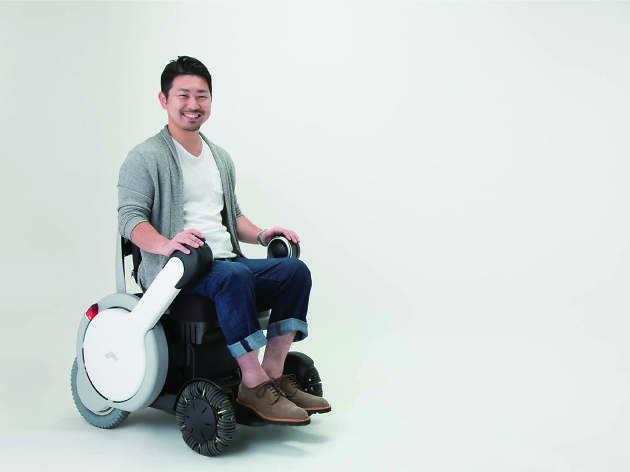 Photo: Accessible Lab nonprofit
Kunpei Otsuka (Representative Director, Accessible Lab)
Born 1980 in Utsunomiya, Tochigi, Kunpei Otsuka founded real estate company Oreal in 2006. He suffered a spinal cord injury in a 2009 accident and has been using a wheelchair ever since. Kunpei's own situation inspired him to strive for improving the living environments of people with disabilities. In 2013 he established Accessible Lab, a nonprofit dedicated to making it easier for disabled people to move around outside their homes. Having experienced life both before and after disability, he provides consulting services on barrier-free matters both 'hard' and 'soft' through his company and Accessible Lab respectively.