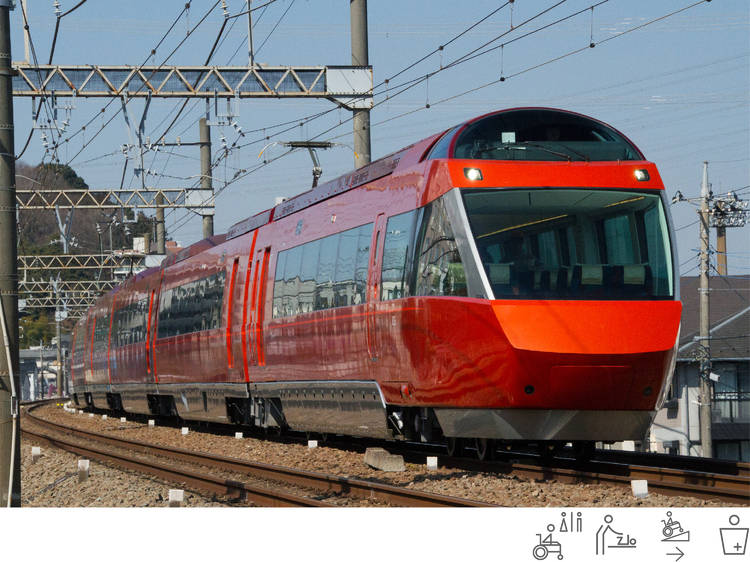 Photo: Odakyu Electric Railway Co.,Ltd.
Odakyu Limited Express Romancecar
Multipurpose toilet | Diaper-changing table available | Step-free entrance | Ostomy toilet available | Elevator
Hop on the Odakyu Romancecar in Shinjuku that brings you directly to Hakone-Yumoto Station, from where your Hakone outing will start. If you've purchased the Hakone Freepass you'll only need to get a seat reservation by buying a limited express ticket, which will set you back another ¥1,110 as a surcharge. The approximately 80-minute ride provides picturesque views of the countryside just outside the capital, with mountains towering in the background. Enjoy the scenery while snacking on an obligatory bento box, which you can buy on board at certain times of the day or at Shinjuku Station. Note that the location of the wheelchair-compatible seats differ by train model: they're in car four on the GSE, car eight on the VSE, and cars five and eight on the MSE, EXE and EXEα.