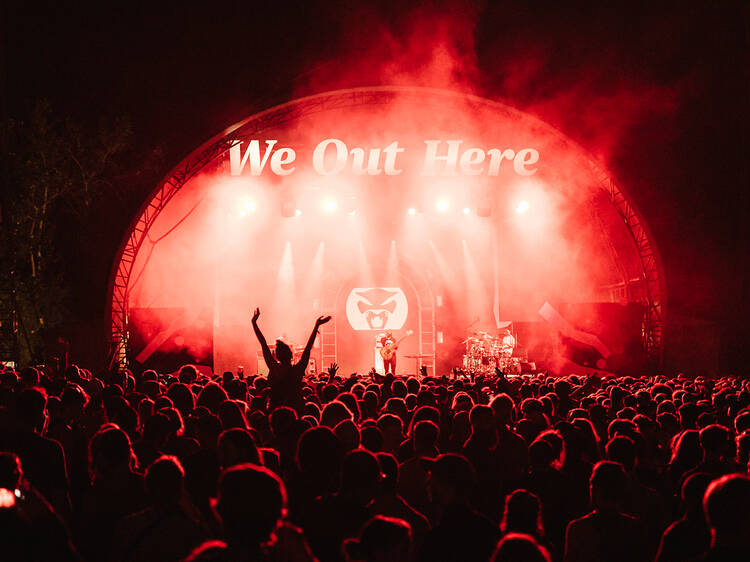 Photograph: Rob Jones
Curated by Gilles Peterson in collaboration with Brownswood Recordings, this festival's aim is to showcase 'some of the world's best record collections and celebrate club culture's far-reaching influences', which, we're sure you will agree, is a very laudable one. The line-up is traditionally a mouthwatering blend of artists and selectors specialising in soul, hip hop, house, afrobeats, electronica, jazz and more – and there's even an independent record fair on site. Of course there is. It's not just some kind of giant vinyl-junkie support group, though. The site is blessed with cute wooded bits and a dedicated kids' area and wellness zone. Plus, its August dates mean that the British weather stands a reasonable chance of being okay for once.

Big names: Black Midi, Nubya Garcia, Cymande, Goldie.

Required apparel: Anything that has good sweat-wicking characteristics.

Don't say: 'I've got Spotify Premium. I consider it an investment.'

Wimborne St Giles, Dorset. Aug 10-14.