There's nothing better than having a claim to fame. You know, like that time you met Daniel Craig at the post office that you have never let anyone forget? Well, how about something even cooler. A next-level claim to fame, if you will.
How about buying the actual mansion in Brighton that Nick Cave and his wife Susie Bick live in? That's right, the eight-bedroom house right on the seafront is on the market for £3.25 million right now. It's a hefty price tag, but the house is pretty insane, celeb owners or not. And that's some serious dinner party chat.
Nick's wife Susie is a fashion designer, and the couples' quirky influences are all over it, with bright pink walls, dark carpets and purple vintage furniture. It's also the kind of luxurious pad where there are 'Mr and Mrs' sinks in the bathroom, so they can brush their teeth at the same time.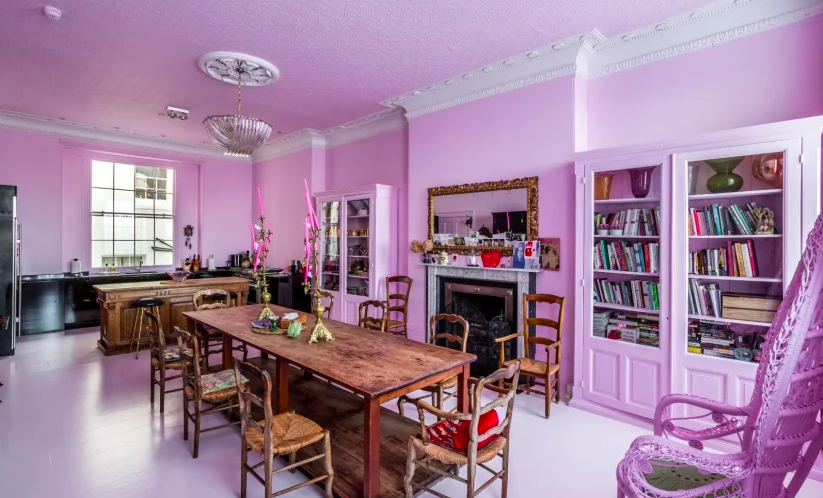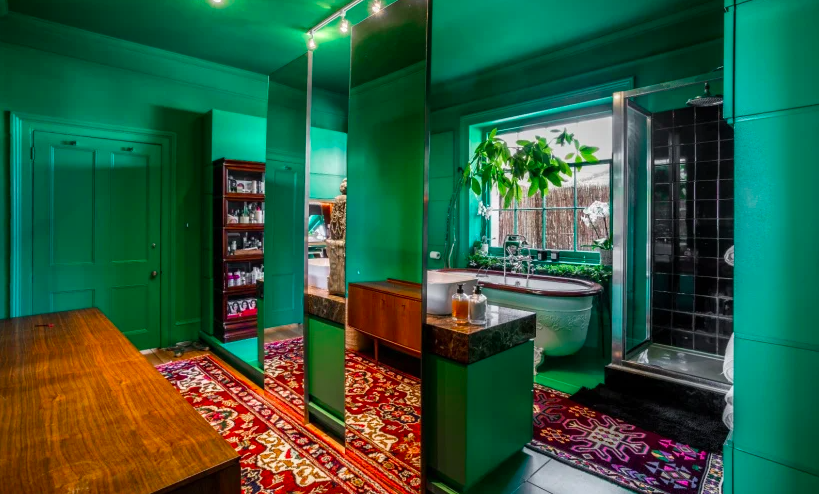 Nick and Susie have lived at the property with their son Earl since 2002. They bought it for just £165,000 back then. The couple also have a 'secret' tiny pink house in London, and split their time between the two.
The house has an open-plan dining room and kitchen featuring book cabinets, a breakfast bar and very pink walls, while the bathroom is dark green and carpeted, with floor-to-ceiling mirrors. There's a home gym (also pink), a library, eight bedrooms and huge windows opening up onto a Juliet balcony. You can find out more about the property here.
ICYMI: stay in this lighthouse keeper's cottage on one of the UK's most remote islands.

Plus: these castles could soon collapse into the sea because of climate change.