So just like that, summer's over. Shame. But don't panic, something even better is upon us: autumn. Red wine time. Long walks. Cold but cosy. It's cuffing season, if you will. And that means one thing and one thing only – a staycation, baby.
We know, the term makes you wince a little, but it's true – autumn is the time to spend a weekend away, right here in the UK. And if you want a real countryside escape, how about shacking up at the very chamber Mary, Queen of Scots used to lay her head, deep in the hills on the Scottish borders?
If that sounds like your cup of tea, you're in luck. You can rent out the whole of Neidpath Castle on Airbnb for £400 a night. After being built by Sir Gilbert Fraser in 1190, the castle was inherited by Francis Charteris, 6th Earl of Wemyss, in 1810. Much of it has been preserved, and it now features artwork of Mary Queen of Scots, who stayed at the castle in 1563.
From the outside, it's pretty magnificent, surrounded by what is left of a walled garden with high medieval turrets. But the inside is pretty cool too, with high ceilings, pastel pink walls and cosy period furnishings.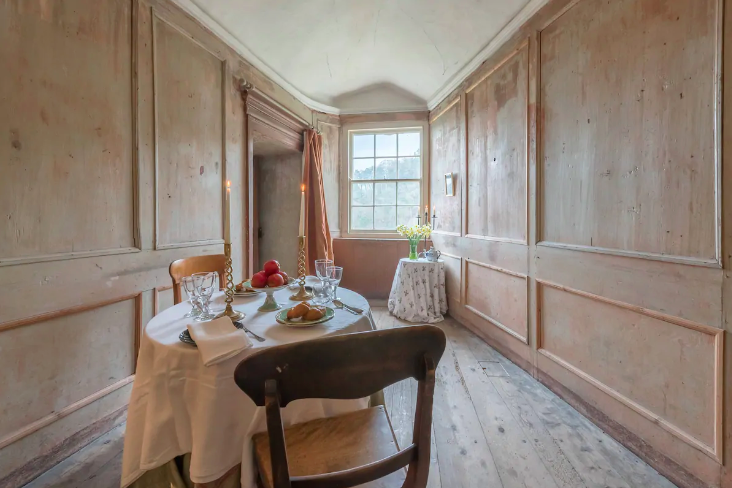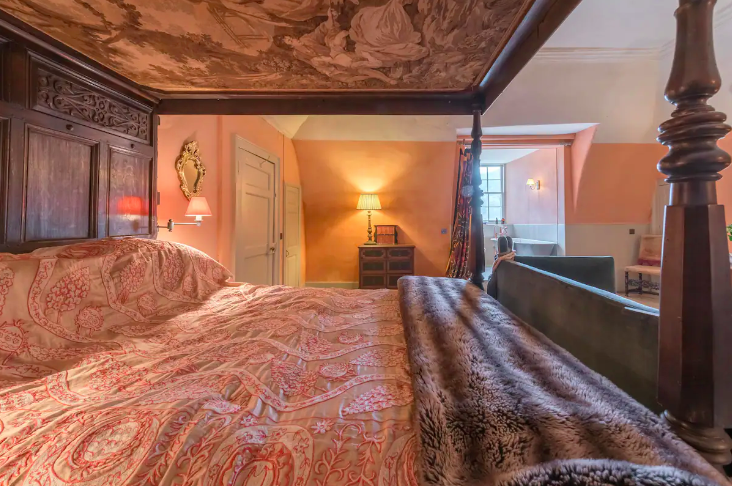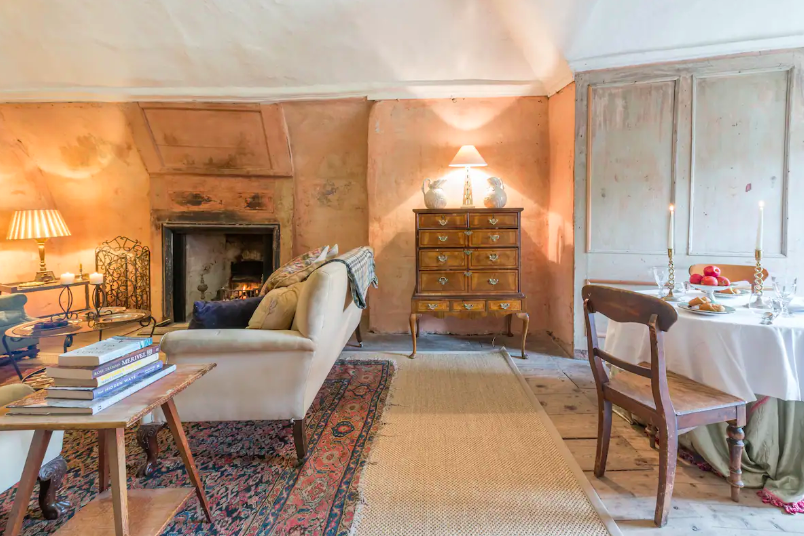 There is also said to be a resident ghost occasionally roaming the halls, who goes by the name of Jean. She was the daughter of its seventeenth-century owner Sir William Douglas, and had been banned from marrying the man she loved.
But legend has it that she became so sick from the heartbreak that when her lover returned and he didn't recognise her, she died from the anguish. She likes to frequent the area in a long brown dress and a white collar, apparently. Spooky!
ICYMI: these castles could soon collapse into the sea because of climate change.
Plus: stay in this lighthouse keeper's cottage on one of the UK's most remote islands.