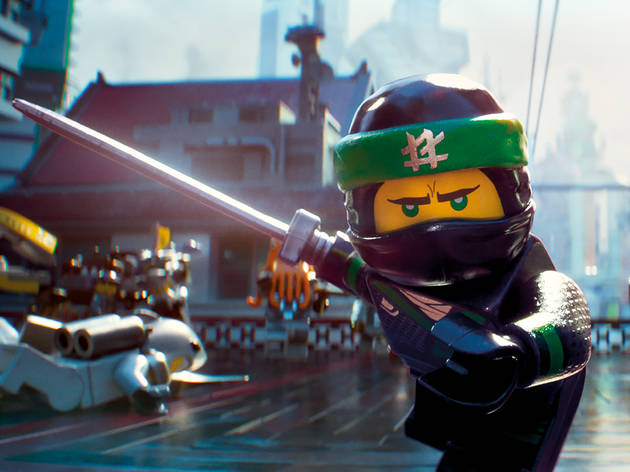 Time Out says
The latest installment is as durable as the plastic bricks themselves, even if you may grow a little tired playing with the same toys.
The LEGO movies head east for this fast and funny third film, which shares much of the manic energy and mischievous humor of The LEGO Movie and The LEGO Batman Movie, even if it doesn't hit the same heights of originality. Ninjago was first a line of toys and then a kids' TV series. Here it's a place: an island city, inspired by Japan, where people live in fear of evil Lord Garmadon (a fun Justin Theroux), a many-armed villain who's always attacking the city. Luckily, there are six young ninjas on hand to repel him and to suck up an eye-grabbing list of voice talent, including Kumail Nanjiani, Zach Woods and Abbi Jacobson—some of whose personalities get lost in the action. Chief among them, the Green Ninja is also Garmadon's estranged son, Lloyd (Dave Franco, a good foil for Theroux), a bullied schoolboy when not in crime-fighting disguise.
The set-up is very Star Wars: fresh-faced good son, evil father, daddy issues. Lloyd even has his own Jedi-style martial-arts guru, Master Wu, voiced by Jackie Chan, who we also meet as Mr. Liu in a slightly forced live-action framing device set in a spooky junk store. The film's best scenes are a series of hilarious father-son encounters where the son wants to be loved and the dad just doesn't get it: "How can I have ruined your life? I wasn't even there." The jittery faux-stop-motion-style and in-jokes from other movies still have legs. Still, some of the movie's strongest moments are not the many frenzied fights and chases (which get a bit tired), but the lo-fi gags when the story pokes fun at itself. I won't give away one of the best gags, but the sight of a giant cat causing mayhem in a city built of LEGOs definitely makes up for some of the film's less inspired passages.
Details
Release details
Rated:
PG
Release date:
Friday September 22 2017
Duration:
101 mins
Cast and crew
Director:
Charlie Bean, Paul Fisher, Bob Logan
Cast:
Jackie Chan
Dave Franco