How to make a martini
Channel your inner James Bond by making your own martini at home with our step-by-step video tutorial
There are few cocktails classier than a martini. The simple, straightforward blend of gin or vodka and vermouth has been a mainstay in cocktail bars across the country, whether you're sitting down for a three-martini lunch or ending the night with a stiff drink. It's a personalized cocktail, too—some like it shaken, stirred, gin- or vodka-based, dirty or dry. We turned to Yael Vengroff, head bartender at the Spare Room in Los Angeles, for her take on a 50/50 martini that you can whip up at home.
Martini recipe:
Ingredients:
2 dashes orange bitters
1.5 oz. dry vermouth
1.5 oz. gin
Ice
Lemon twist
Instructions:
Combine orange bitters, dry vermouth and gin in a mixing glass
Add ice and stir
Pour in serving glass
Garnish with a lemon twist
RECOMMENDED: See America's best cocktails
Find the best martinis in the world
From a gin martini accompanied by potato chips to a vesper garnished with a twist of lemon, here are LA's best martinis
Read more
These ten martini-centric bars in NYC are sure to make you feel right at home in the city.
Read more
Whether you like yours cold as ice or with a piney gin, we found our favorite martinis in Chicago.
Read more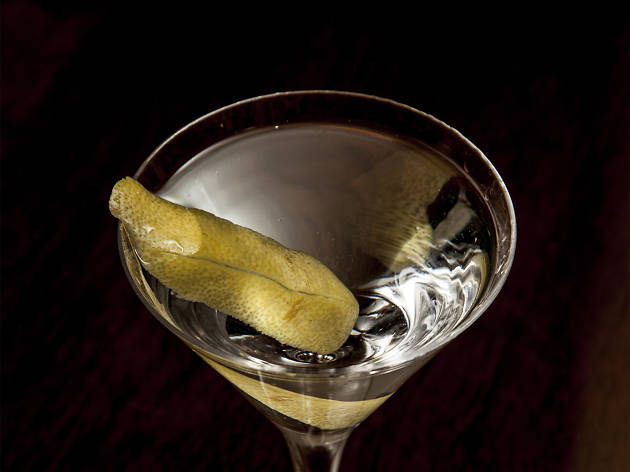 The 10 best martinis in London
It's a London classic done shaken, stirred or flipped on its head, but who makes the best martini in London?