This is the most superficially driven list you'll read today. Entirely based on hormonal reactions when watching them caressing/kissing/making fun of/"falling in love"/fooling 25 women on national television, this ranking seeks to, well, rank the stars of ABC's The Bachelor purely based on their physical attractiveness (or lack thereof).
So, please keep that in mind when feeling horrified and shocked at the realization that asshole Jake Pavelka (never forget) scored higher marks than good boy Chris Soules, and certainly keep that in mind when catching the latest bachelor Nick Viall's season premiere (fourth time's the charm!) come January 2, 2017.
20. Andrew Baldwin
A naval officer, Baldwin was the "star" of the show's spring 2007 season. He looked like a plastic surgeon's source of income and that's a personal no-no. Sure, he was a walking check list: perfect teeth, full head of hair, nice body... but there was none of that manliness that we really needed.
19. Byron Velvick
#GuidesEyes on @outdoorCHANNEL on Lake Okeechcobee pic.twitter.com/nvhVPUa5

— Byron Velvick (@ByronVelvick) January 24, 2013
There was just something slightly un-hot about Velvick. No offense to pro bass fishermen around the country but he really looked like a fisherman, which is to say: a bit anonymous? Fun fact: This was a dual bachelor season in which Velvick first competed against Jay Overbye to be selected as the bachelor by the women themselves. We're not sure we would have made the same decision that the young ladies made back then.
18. Lorenzo Borghese
He was an Italian prince by title but not by look (save for the hair). Where is the sexy European accent? Who approved his super boring intro video? Watching Beyonce do her thang on stage is infinitely more entertaining than the season starring this subpar prince with stunning hair.
17. Aaron Buerge
The star of the second season of the franchise, Buerge had that classic all-American look that most women go crazy for but we're personally not that excited about (to each his own). Objectively speaking: beautiful teeth, blue eyes, nice body and blonde hair make for a good-looking bachelor but Buerge lands short of the top 10 list because the contestants got hotter as the seasons went by.
16. Bob Guiney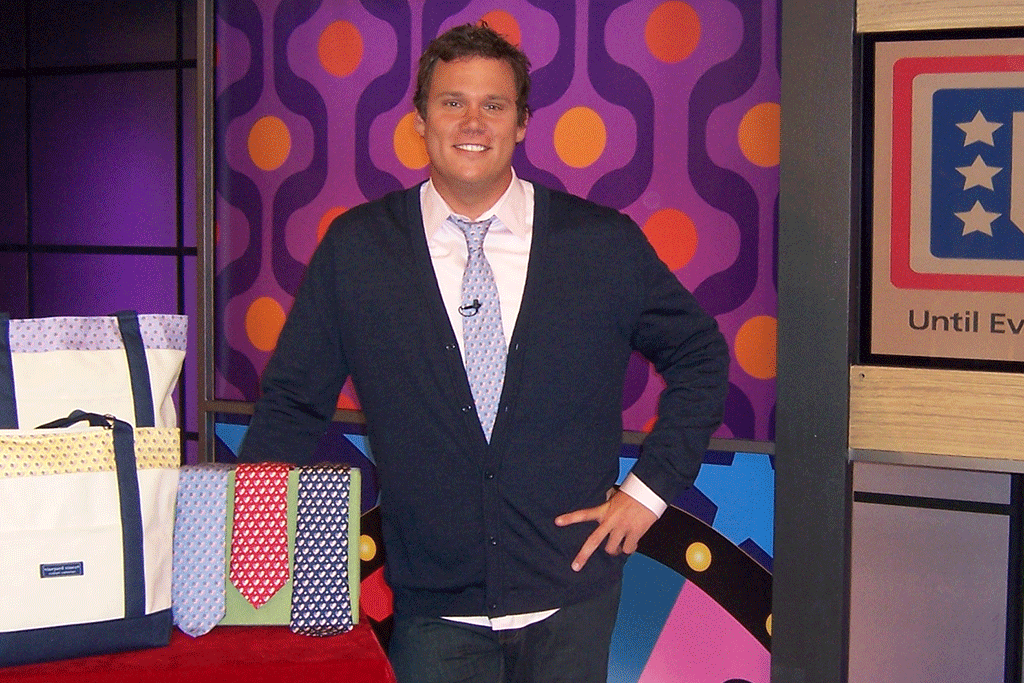 We know this isn't an obvious one and we must admit that, although this ranking is clearly based on physical attractiveness, there's just something about the realness of Guiney that got us (he gave the final girl a promise ring over an engagement one!). Also, look at him: he does have that boy-next-door appeal that we all sort of dig.
15. Alex Michel
#TheBachelor Season 1 | 25 Maret 2002 | Bachelor: Alex Michel, Winner: Amanda Marsh, Proposal: NO pic.twitter.com/aBKlsNACAh

— Radio Kampus ITB (@radiokampusitb) February 12, 2015
The first bachelor ever has a special place in our hearts. Although 32 on the show, Michel looked older... A fact that any 27-year-old gal will always find oh-so-very attractive.
14. Andrew Firestone
Andrew Firestone is a fuller version of Clay Aiken, on his better days. Black hair and blue eyes? All sorts of yes. Add those dimples to the mix and you've got yourself a pretty good looking dude.
13. Travis Lane Stork
Hellllllllo, mama. He looks like that and he's a doctor? Sign. Me. Up.
12. Chris Soules
Alright, he was boring. Yes, he was incredibly boring. He also slurred his words and had a really weird laugh and picked a slightly odd girl which he clearly had no feelings for but he knew how to use his hands (he's a farmer!) and made us wonder if farmers across America all look like this. Chris Soules, you were a forgettable TV character but we still think of you when considering a move to the country to live on the fruits of our labor with lots of cute animals around us. Also, he's got dimples.
11. Jesse Palmer
Just look at him. Look. At. Him.
10. Jake Pavelka
Aaaaaaaaaalright, everybody. Pipe down. I also hate him and he's obviously a misogynist that should never be allowed to speak to women the way he does but what can we do when someone is blessed by extraordinary (physical) genes? His mental stability is clearly debatable but, once again, this list seeks to be a simple mirror of female hormonal reactions to pictures of men. Jake Pavelka was a hot piece of shit.
9. Charlie O'Connell
Did you not know he is actor Jerry O'Connell's brother? Now you do. Charlie was cute in an "I know I'm hot but there are so many people hotter than me" way that really just made him even more attractive.
8. Ben Flajnik
Hello, My Name is: Ben Flajnikhttp://t.co/K9oiiND82D pic.twitter.com/YSZhK9RYFX

— Ben Flajnik (@BenFlajnik) August 26, 2015
He lacked a personality and I am proud to say that I (negatively) judge him for having reportedly dated Kris Jenner, but there's something about guys that know everything about wine and can really work long hair that tickles us in all the right places.
7. Brad Womack
Mr. Brad Womack is the only bachelor in the history of the franchise to earn the title on two separate seasons. To quote my best friend and fellow Bachelor aficionado (remember: common interests command friendships): "He was the sexiest. I was in love with him. But he was an eternal bachelor, didn't really want to settle... But he was so really hot."
6. Jason Mesnick
Pool time... and no we are not in Seattle! pic.twitter.com/yTJ2dDONT1

— Jason Mesnick (@jason_mesnick) April 12, 2014
That smile. Such a little cutie.
5. Matt Grant
Two words: British accent. Mic drop.
4. Ben Higgins
Higgins is the epitome of cuteness. So sweet to all the girls, Higgins also had a very peculiar way of talking (he bit the side of his mouth) that made him truly unforgettable.
3. Sean Lowe
Alright. I get it. Not everybody thinks he was hot. I have a thing for red heads. The fact that he owned his redness was even sexier than the red itself. This is a man.
2. Nick Viall
Our next bachelor gets hotter by the season (and, if you're a fan, you know there's a whole bunch of seasons he's been on) and that's a fact. Besides his chiseled abs and overall non-buffness, the way he slurs his words in a very low tone of voice is incredibly attractive. January 2, are you here yet?
1. Juan Pablo Galavis
Go ahead, judge me. If any of you dare tell me that, objectively, a soccer player with a sexy accent and a cute lisp isn't what you, at one point in life, dreamt of waking up next to: well, I call bullshit. I'll say it again: Juan Pablo Galavis is the hottest bachelor ABC ever selected. Oh, and to move away from the mere physical, the fact that he stood up to America's Biggest Loser, Chris Harrison, makes him that much more attractive. Juan Pablo, hit me up at @annabenyehuda.