There is just something about Britney Spears that gets us all giddy with excitement when we hear that she'll be on Carpool Karaoke tonight to promote her 9th studio album, Glory, which will be released on August 26.
With a career spanning over 15 years—one that includes 8 music albums, one film, one Grammy award, one very public meltdown, two marriages, two divorces, a questionable stint on X Factor and her very own Las Vegas residency—Spears is America's original pop princess. As hard as the Ariana Grandes and Katy Perrys of the world might try, there ain't no competition.
Of course, Spears' music videos (half of which were released in a time when music videos actually mattered) are part and parcel of her success. To honor her career while anticipating her new music, we take a trip down memory lane and rank every single one of her videos. Thoughts?
38. I Wanna Go (2011)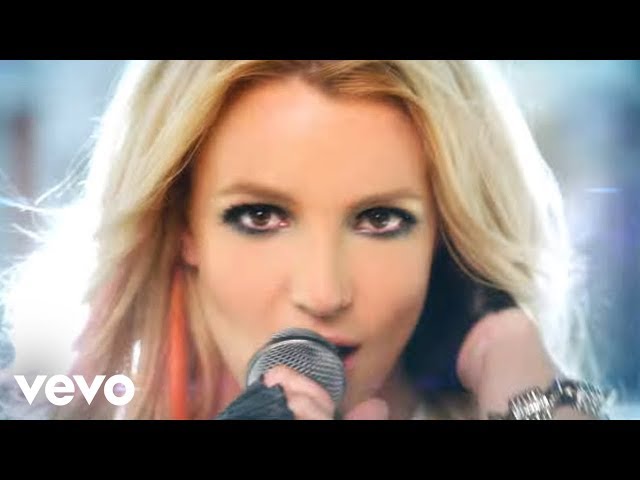 The video starts off with a press conference during which Britney tells all the reporters to f**k off. We don't mind that. What we do mind, however, are the horrific outfits, the terrible song and the fact that Britney is flashing everyone. What is even going on here?
37. My Prerogative (2004)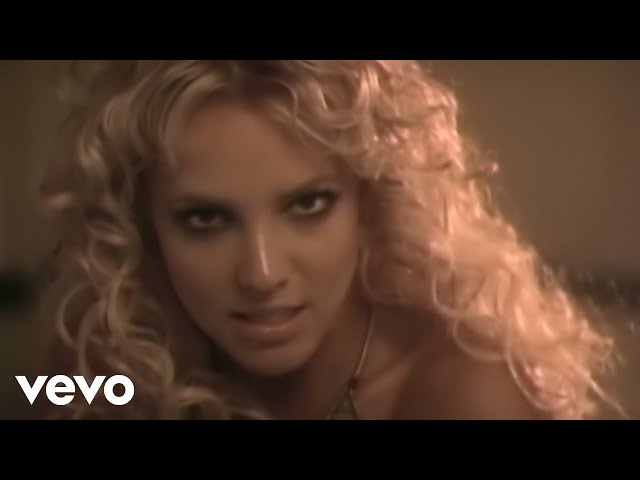 Sure, Brit, it is your prerogative (sorry, we had to) to dance around town completely drenched, but this just doesn't do it for us.
36. Work B**ch (2013)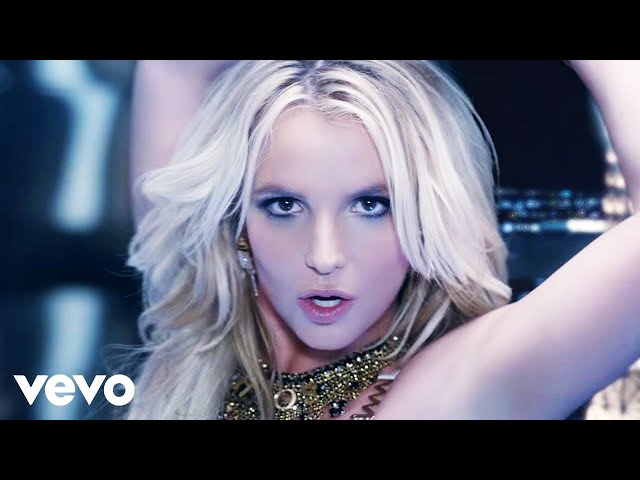 Disclaimer: We hate almost everything that Spears released starting 2008 but this particular video takes the cake for being the most unimaginative production in, probably, the history of music.
35. If You Seek Amy (2009)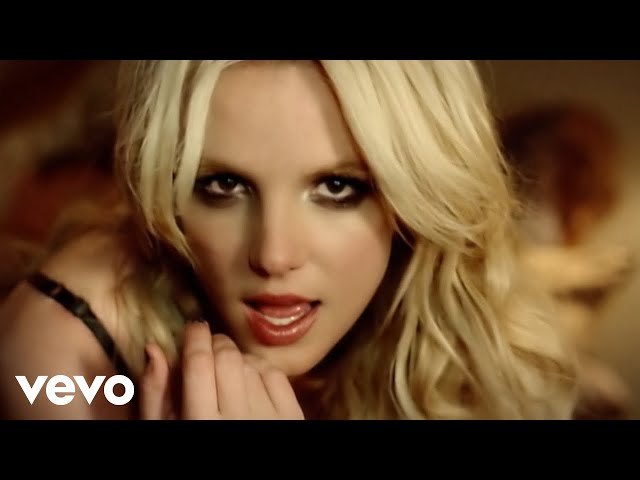 Who is Amy and where is she? We don't know but we're looking for her in a brothel. Bonus information: "If U Seek Amy" is, apparently, a pun meant to sound like "F-U-C-K me." Not into that.
34. Hold it Against Me (2011)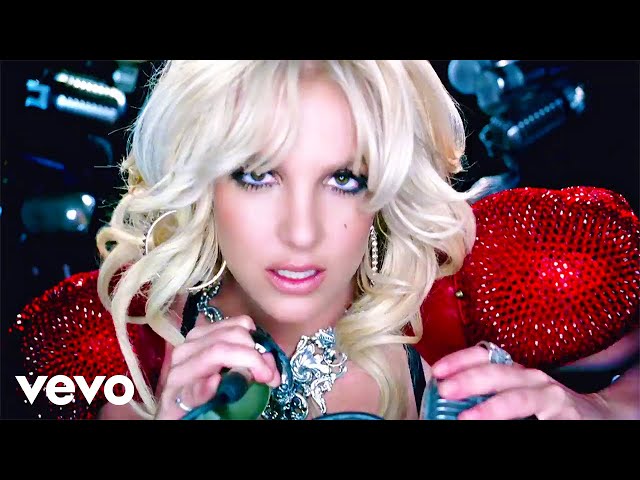 What. Is. Going. On.
33. Overprotected (2001)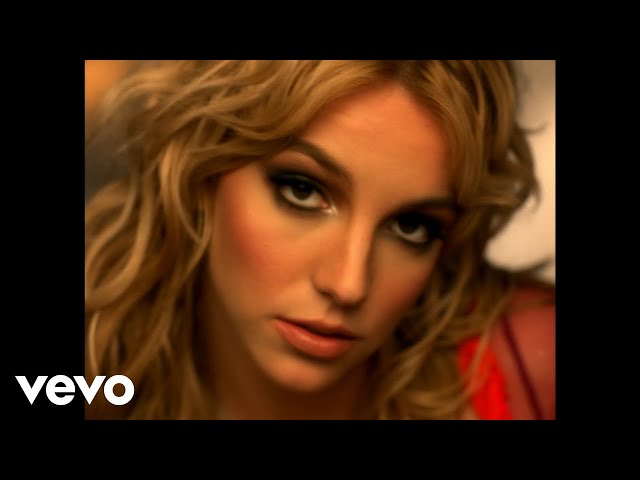 First off, the remix to this song is awesome. Great workout song. As for the video, we're a bit confused. Brit is dancing on poles and being really aggressive in some scenes while looking totally helpless in others which, we guess, makes sense considering the song's lyrics. Also, what's going on with that room adorned with Britney pictures (and her horrible outfit in that scene)?
32. Boys (2002)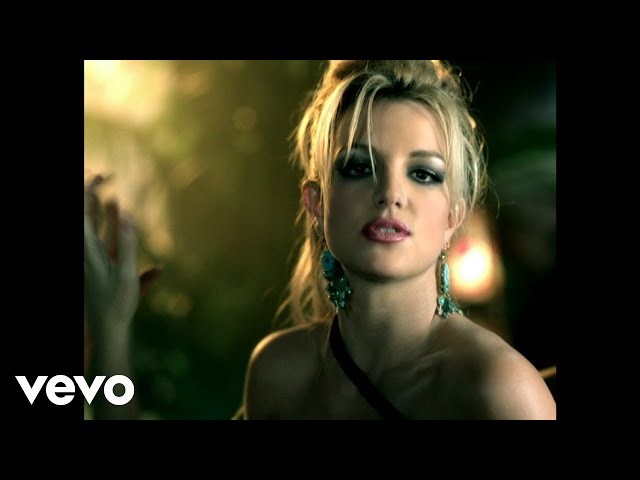 Fun fact: the song was originally recorded by Janet Jackson, who eventually passed it on to Spears. Although this is certainly not our favorite, we love us some Pharrell, who sings along, and are huge fans of Austin Powers in Goldmember, which features this track on its soundtrack.
31. Radar (2009)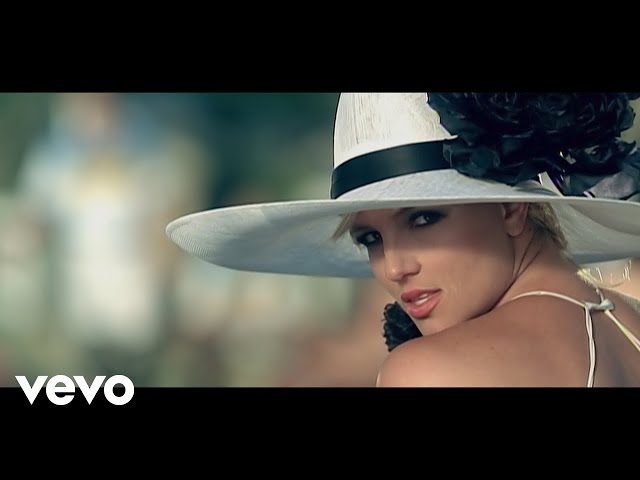 UGH. What is this?
30. Outrageous (2004)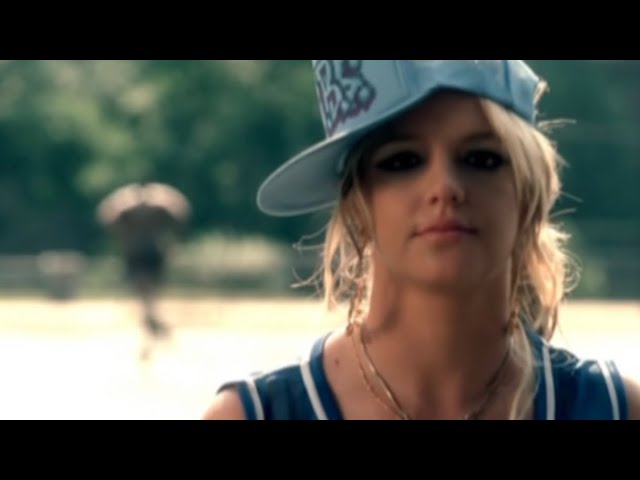 We're sorry to say that the only outrageous thing here is the fact that this really strange video was ever produced.
29. Stronger (2000)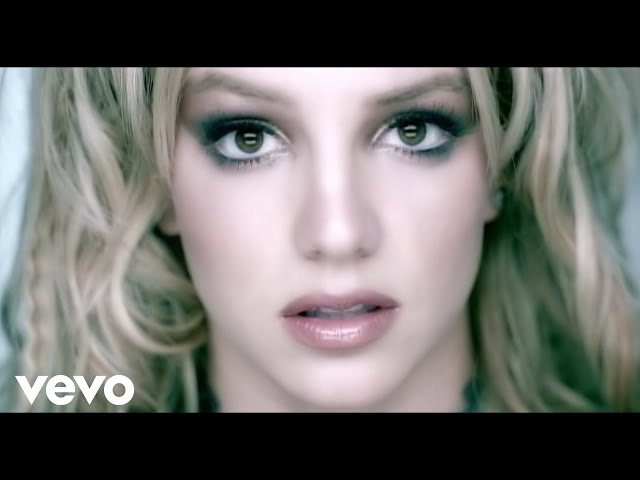 We love this song, we hate this video. How exactly does being strong translate into driving in petrifyingly dangerous weather at 100 miles per hour? What are we missing here? Also, as much as that dance on a chair has been discussed, we just don't get the appeal.
28. Pretty Girls (2015)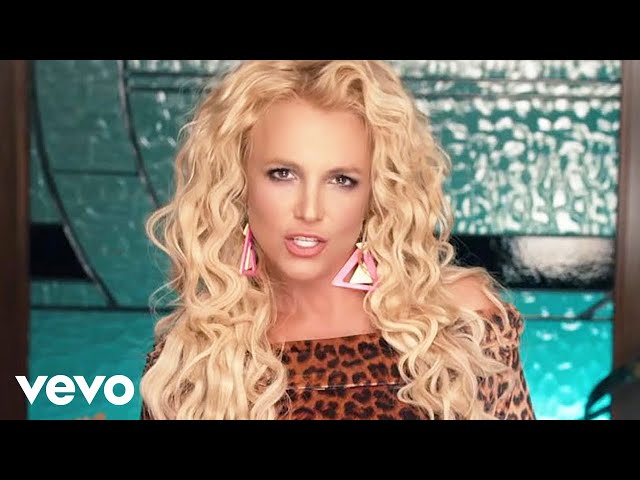 This song is horrific but #girlpower.
27. Break the Ice (2008)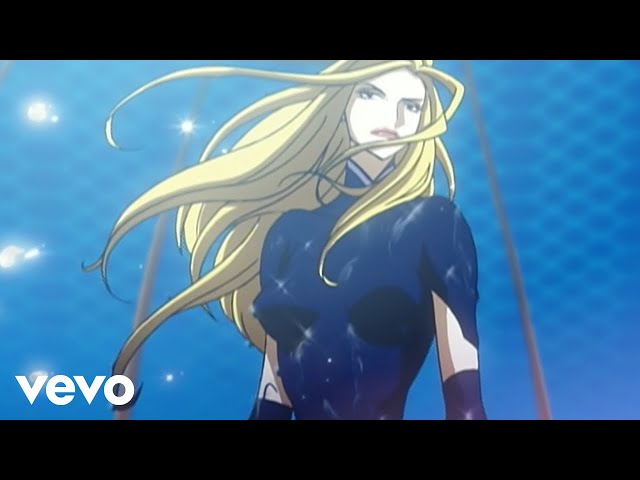 A cartoon! Although we're not entirely sure what the concept is here, we're rewarding creativity.
26. Kill the Lights (2009)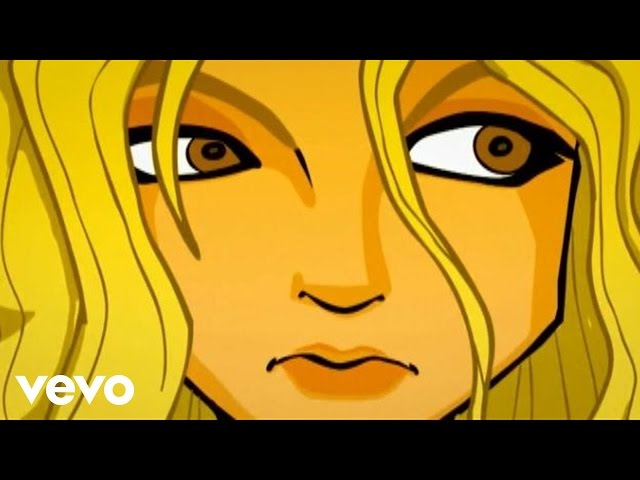 We think this is the sequel to Break the Ice that functions as some sort of commentary on the concept of fame. We don't really get it but we're into the whole cartoon thing.
25. Do Somethin' (2004)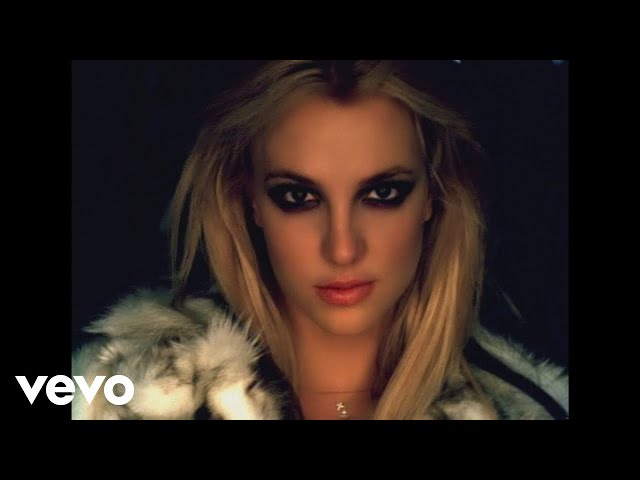 We are partial to this song because all we want to do in life is tell cute boys that "we see you looking at us, like we got what you need, get up out of your seat... Why don't you do something'?"
24. Perfume (2013)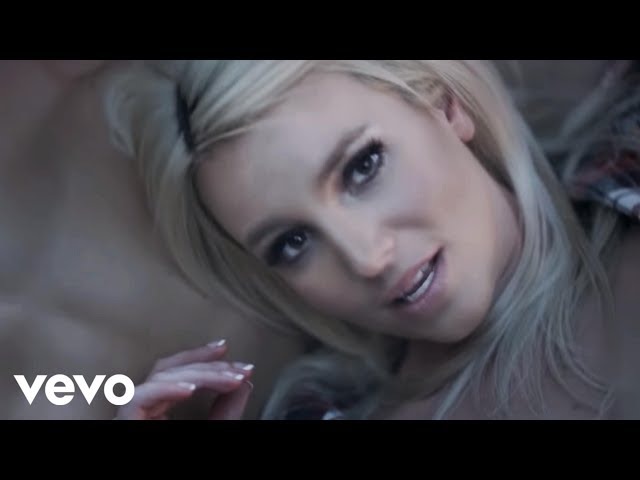 This song reminds us of Katty Perry and the video makes no sense but there's something about drinking whiskey on a rooftop and swimming in motel pools that doesn't bother us as much as other things Britney's done in her videos.
23. Piece of Me (2013)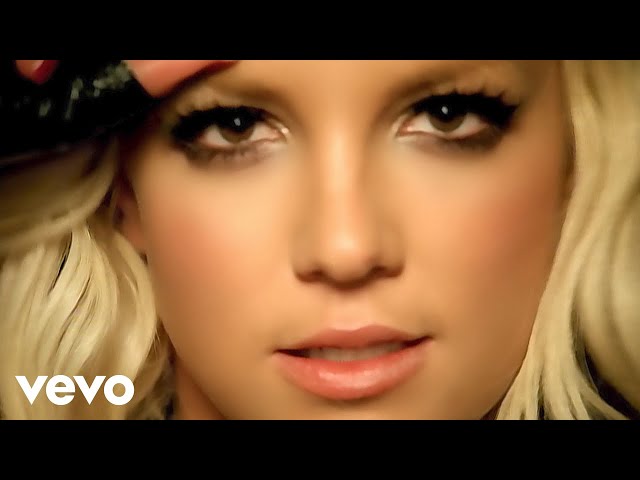 Everyone wants a piece of Britney but she won't let anyone get any. In this fun little video, the pop star makes fun of the paparazzi and tries to run away from them with a wig on.
22. Criminal (2011)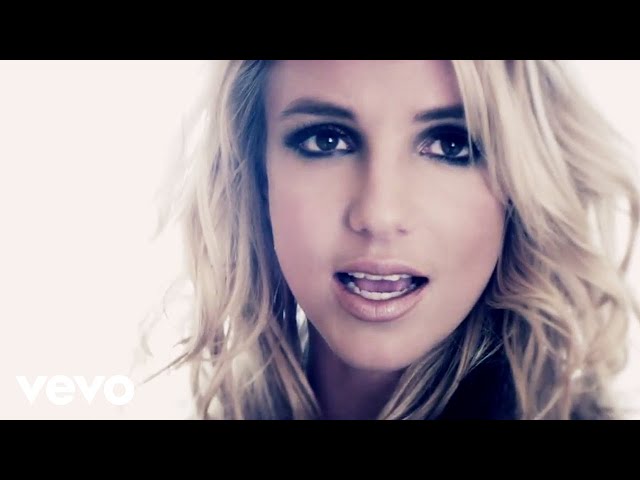 Britney gets hit by a jerk and then the jerk gets punched by some random dude walking the streets. The random dude turns out to be a criminal and Britney falls in love with him. Spoiler alert: the couple gets shot hundreds of times but they survive and escape.
21. Gimme More (2007)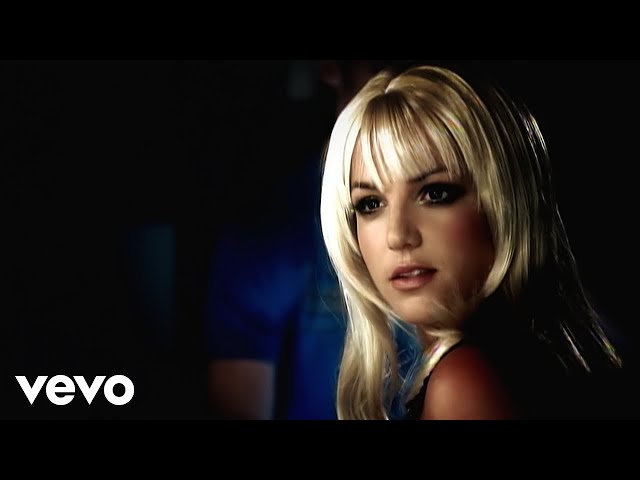 If you have always wondered where "It's Britney, bitch" originated, here you go. In this video, nothing happens.
20. Don't Let Me Be the Last to Know (2007)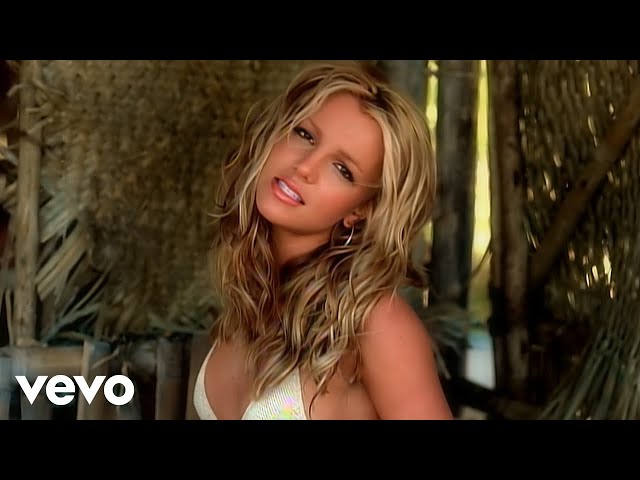 Honestly, we're not even sure what we're watching here but we're okay with placing makeout sessions on the beach on our top 20.
19. Till the World Ends (2011)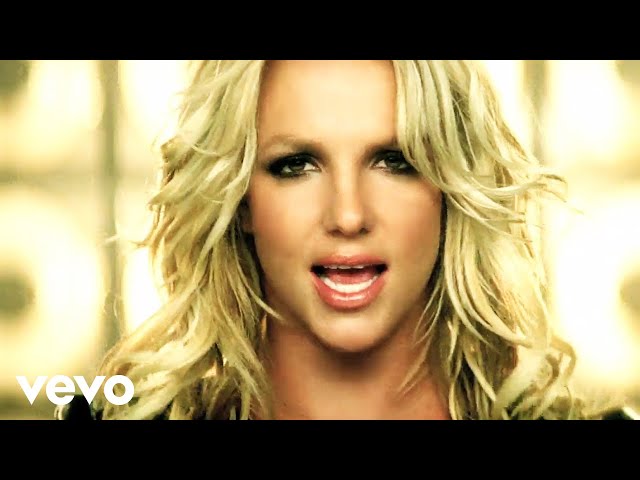 This sort of reminds us of Christina Aguilera's 2002 Dirrty video and we adore a healthy dose of Britney versus Christina action. Take away: Keep on dancing, folks.
18. Womanizer (2008)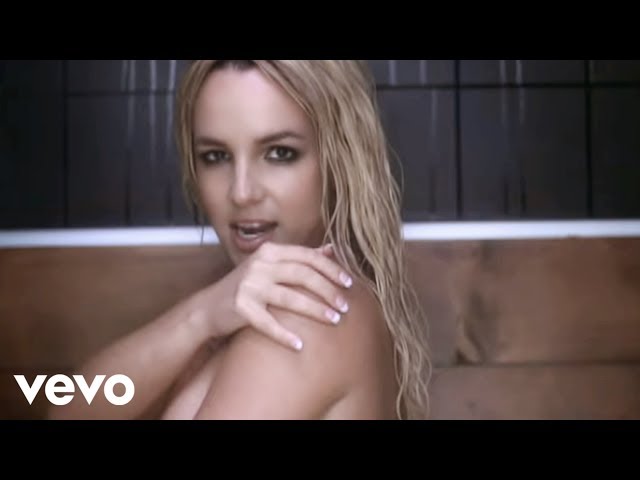 What we like: the assortment of wigs. What we don't like: the overtly sexual scenes in the video.
17. Scream & Shout (2012)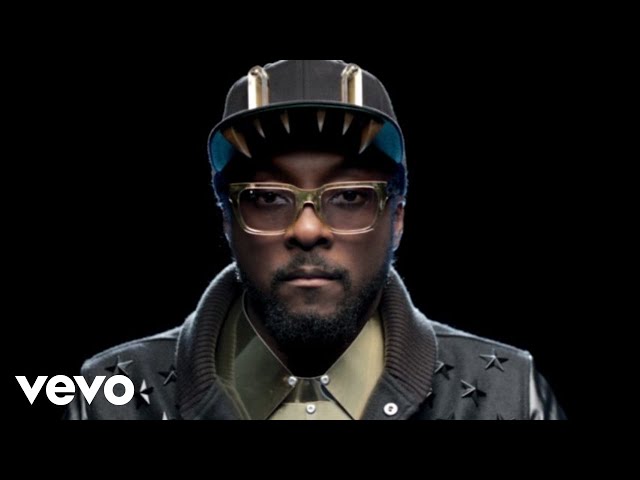 Although Brit doesn't look her best here, there is just something about will. i. am. that makes everything that he's a part of great.
16. Someday (I Will Understand) (2005)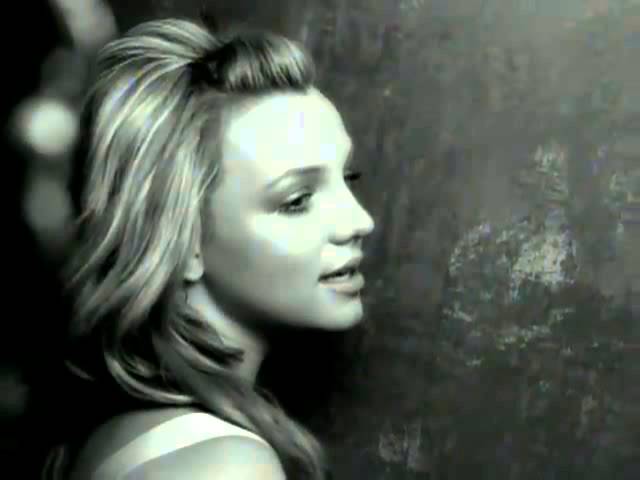 Britney's pregnant! Everything is in black and white! No sex scenes! We like this.
15. Circus (2008)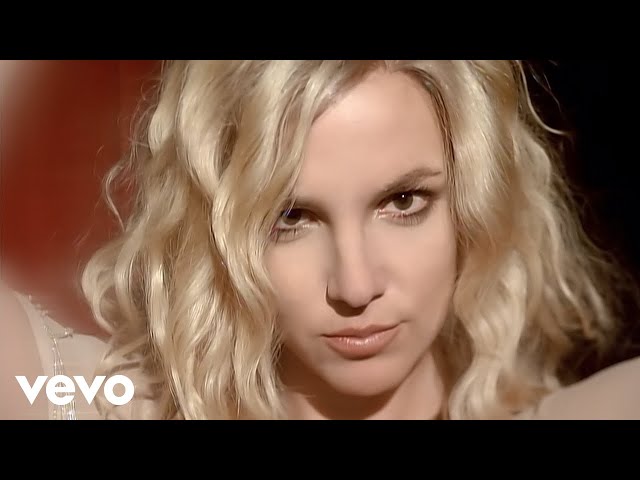 This whole circus concept is pretty interesting. A note has to be made about the song's opening lines, which we can't help but agree with: "There's only two types of people in the world: the ones that entertain, and the ones that observe." Which one are you?
14. Sometimes (1998)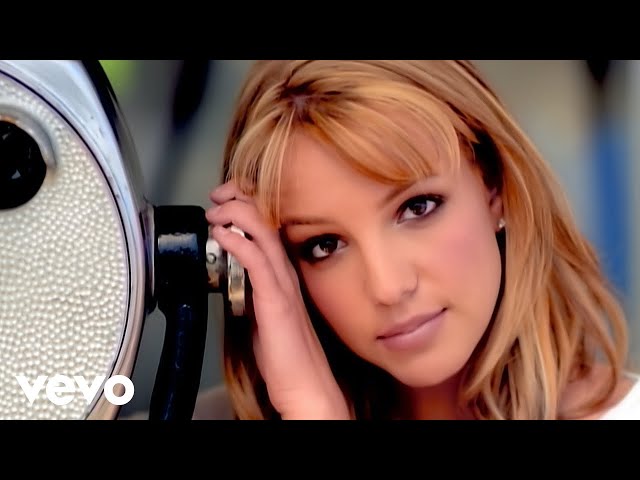 This is Britney's second video ever and she's taking us to the beach while telling us to be careful because sometimes she runs, sometimes she hides and sometimes she's scared of us but what she really wants to do is hold us tight. Talk about foreshadowing her own relationship with her fans.
13. From the Bottom of My Broken Heart (1999)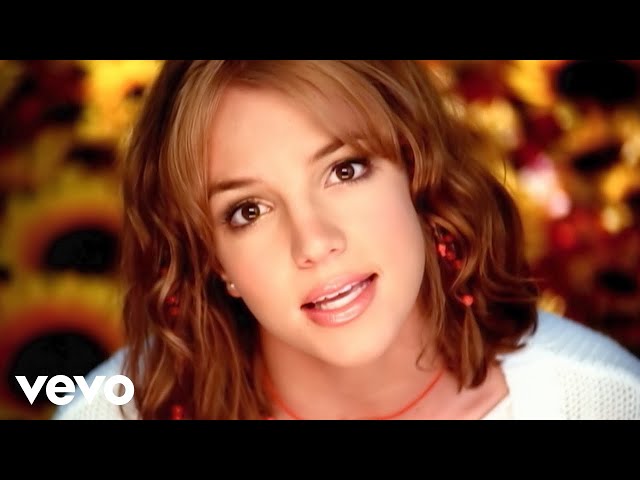 This is cute. Britney is saying bye to her first love.
12. 3 (2009)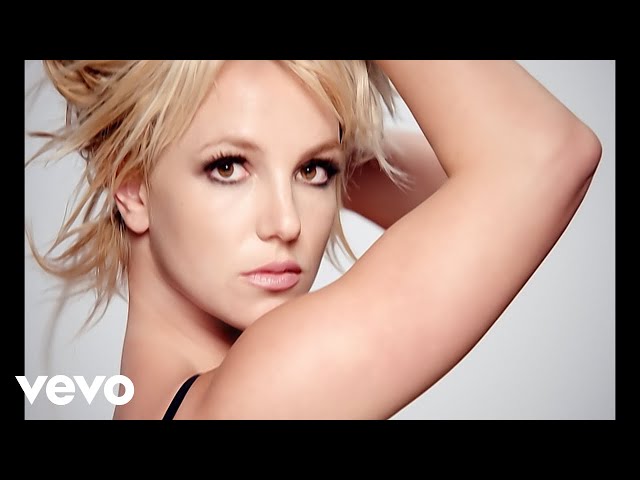 This song is catchy. We're not entirely sure what Britney's doing throughout the whole video but we don't mind the visuals. Clearly, as of 2009, she lost her ability to dance like she once used to so she's sort of just strutting around town. But her outfits are on point and the rest of the dancers are pretty cool to watch. Warning: If the movie rating system could be applied to music videos, this would certainly earn an NC-17 grade.
11. Born to Make You Happy (1999)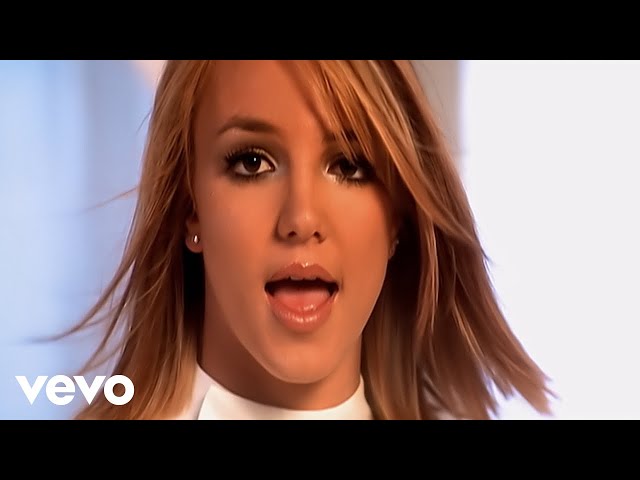 The ice-colored eye shadow that she's wearing here is awesome. Also: we don't know why Brit is dreaming of herself making someone happy by dancing on a stage in space but we don't care because that choreography is dope. Honorable mention: pillow fight as means of flirtation.
10. I'm Not a Girl, Not Yet a Woman (2001)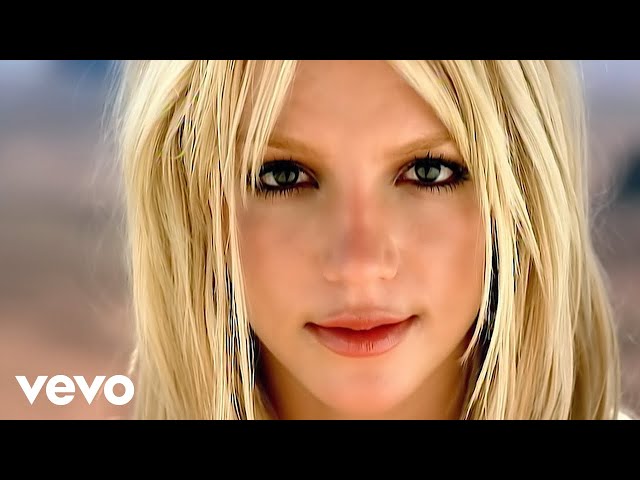 Brit starred in a movie called Crossroads alongside Zoe Saldana and this is the song she contributed to the soundtrack. We love this song. The video is litreally about nothing but we've always wanted to sing at the top of our lungs while up in the mountains so points for that.
9. Toxic (2003)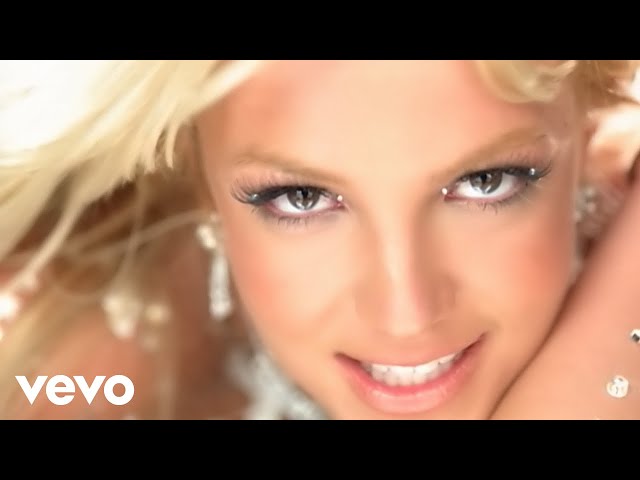 The lyrics to this song have absolutely nothing to do with the airplane-set video but we don't care because we love everything about this. We've got Tyson Beckford, a slew of colorful wigs, a super cool diamond crusted body suit—what else could you ever wish for?
8. ...Baby One More Time (1998)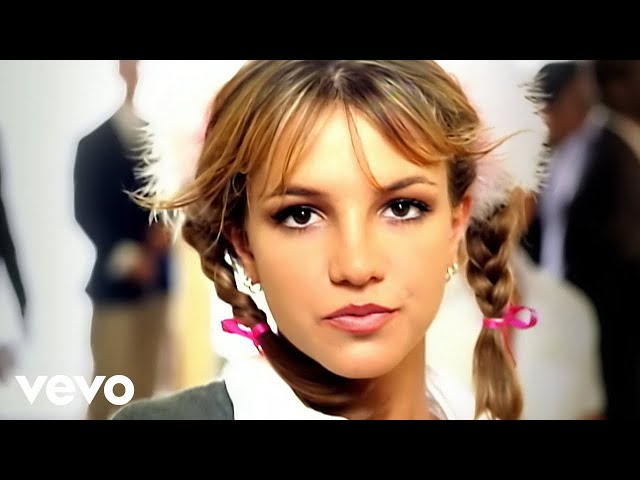 Although we love the outfits and the choreography here (and we're grateful that this is the video that introduced us to our pop star), there's something about the complete disconnect between the song's lyrics and the school ambiance that keeps us from placing it in our top 5. Side note: Did you look like this while in high school?
7. Oops!... I Did it Again (2000)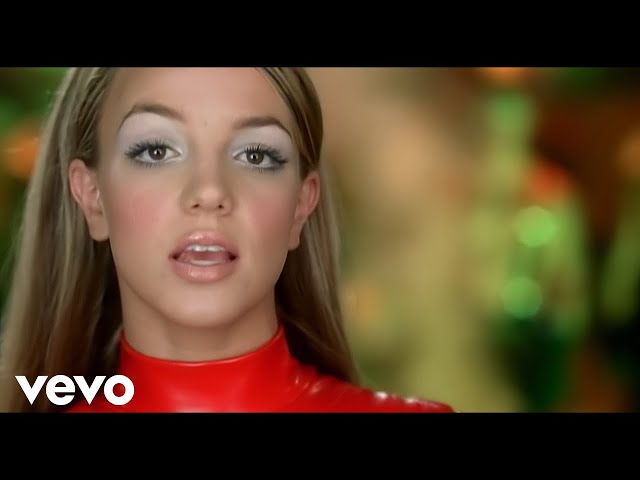 Arguably the most discussed Britney video ever, Oops!... I Did it Again takes us to space, which automatically earns it a top 10 spot. Also, that red outfit of hers and that high ponytail are our absolute favorites.
6. Everytime (2004)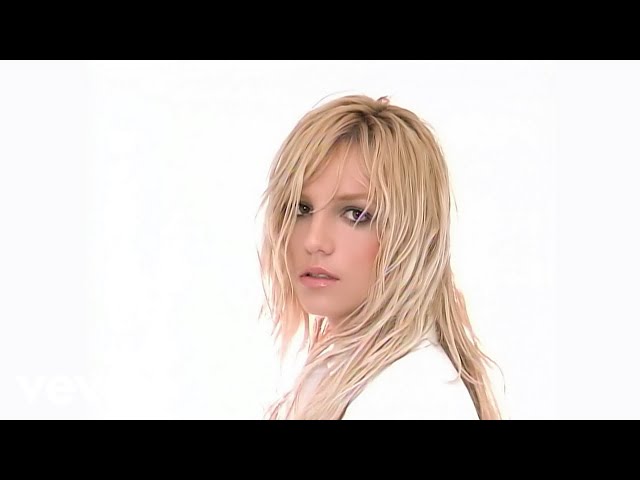 The video's opening scene shows a billboard advertising Britney's Vegas show. This is 2004. Her Las Vegas residency actually happened in 2013! Ha! Also, this video feels entirely real when depicting the paparazzi's approach to the star and we can't help but be a bit sad for her. Brit, we love you.
5. I Love Rock 'n' Roll (2002)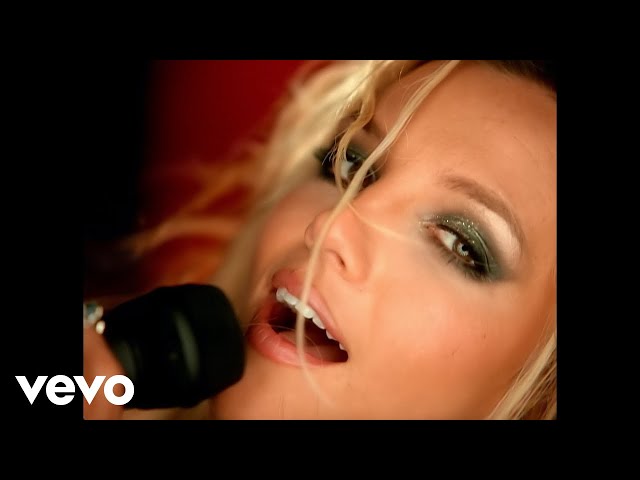 We love this song, we love that super cool feather jacket, we love the visuals, we just love every single thing about this and sing this song in the shower every day.
4. I'm a Slave 4 U (2001)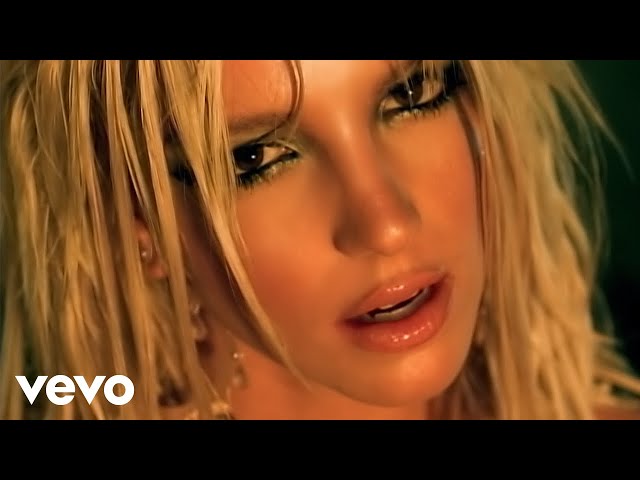 We're very much into this because Brit is telling us that she really doesn't care about anybody's opinion. She looks like a really hot adult and dances like we always wished we could. Sure, this might be a bit too much for the 20-year-old that she was then but have you seen twenty-somethings today?
3. Lucky (2000)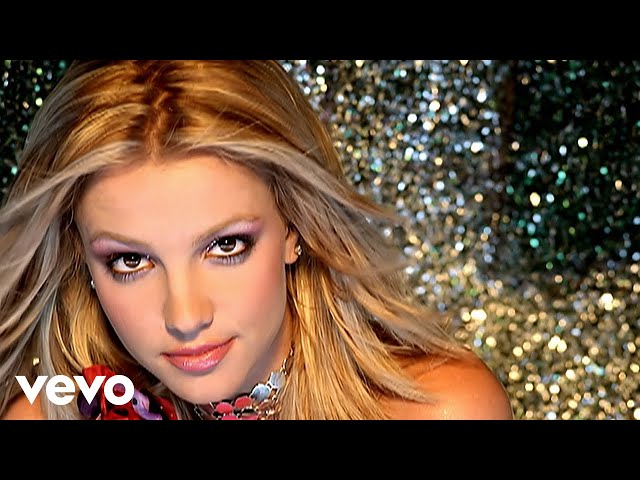 We love the fact that Britney's alter ego's name is Lucky. And we love that she plays Lucky, who is really Britney. We also can't help but think that this is a purely autobiographical song most likely describing how the singer actually felt right before she decided to shave her hair and smash a car with an umbrella back in 2007.
2. Me Against the Music (2003)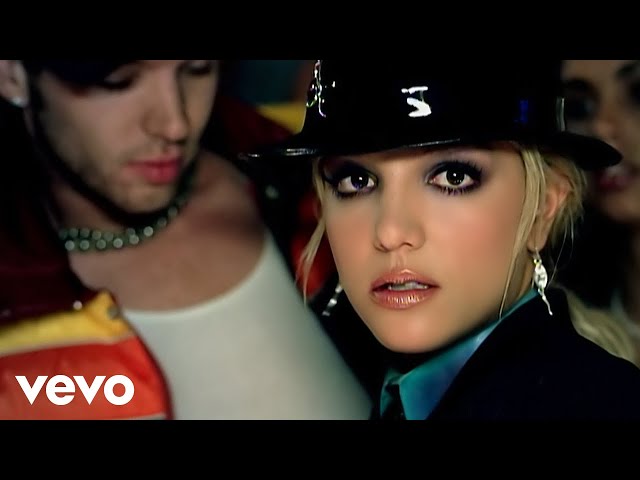 The queen of pop and the princess of pop collaborating on a song absolutely rocked our teen hearts back in 2003. Madonna in a white tux, Britney in a black one with a really cool aqua-colored collar and a tie, both of them busting out some pretty awesome moves? Now this is a music video. (Also, the song introduced us to a tongue twister: "IwanttogetstupidtryingtotakemymusicitslikeacompetitionmeagainstthebeatIWANTOTOGETINTHEZONE." Try that.)
1. (You Drive Me) Crazy (1999)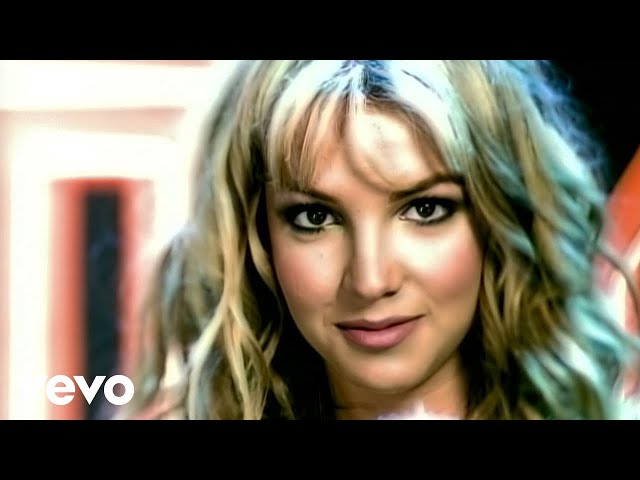 This may be the best Britney has ever looked. Although we tend to think that she's the one who drove the boys crazy, and not the other way around, we love the song and the video in equal measure. Adrian Grenier and Melissa Joan Hart, who starred in the movie Drive Me Crazy (this track is part of the film's soundtrack), make appearances but what truly earns it the top spot on our list is the exciting choreography, which we've been trying to master since 1999.