"Alton Brown, meet Umami Burger. Umami Burger, meet Alton Brown. Now, you two: go and make the kind of obscene breakfast burger that will leave America stunned/confused/drooling."
We're certain this conversation took place at some stage before today's release of a collaborative burger between Brown and the celebrated burger restaurants. We mean, look at this thing! (More on the details later.)
It makes perfect sense that man of food science, Brown, would collaborate with Umami Burger, a burger company known for their pursuit of delivering maximum umami (one of the five basic tastes) on your tongue. You can watch him break down the science behind both the sensation and his burger right here: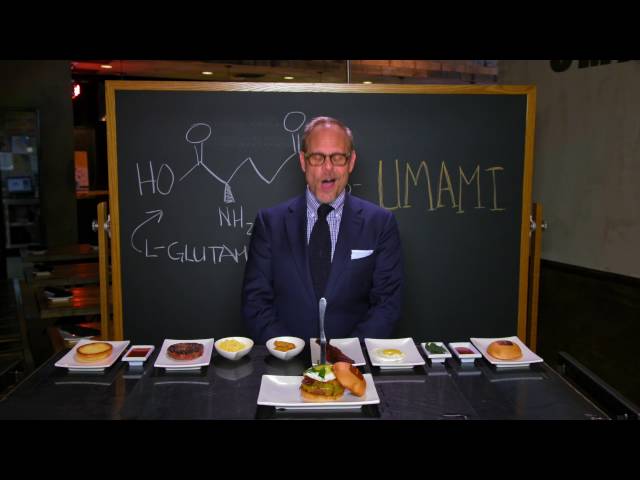 The Alton Burger, available now through April 24 at all Umami Burger locations nationwide—in California, Chicago, Las Vegas and NYC—pays homage to a classic and gut-busting southern breakfast. (Yay, breakfast for dinner!) Loosen a belt buckle for this one: the Alton Burger features Umami Burger's special beef patty mixed with bacon lardons, and comes topped with cheddar cheese, two strips of miso-maple bacon, smashed cheesy tots, a fried egg, fried sage and house made coffee ketchup that may or may not help you from slipping into a complete food coma.
It comes with a knife spiked through the center, dramatically breaking the yolk.
The Alton Burger is $14, and $1 of all of its proceeds will go toward the Make-A-Wish Foundation.
---
Recommended feature