The late fashion designer Alexander McQueen is set to get the biopic treatment, with a film from producer Damian Jones and Pathe (Pride, Suffragette) in the works.
British director Andrew Haigh, whose 2015 film 45 Years has landed Charlotte Rampling her first Oscar nomination, has signed on to direct. And he has form when it comes to telling stories about complex gay men.
Haigh broke out with his 2011 hit, Weekend, about a one-night stand between two gay men that turns out to be a lot more than expected; he is also executive producer of HBO's Looking.
The film will be written by Chris Urch, whose play The Rolling Stone is wowing critics and audiences in London, and based partly on Blood Beneath the Skin, Andrew Wilson's biography of the designer.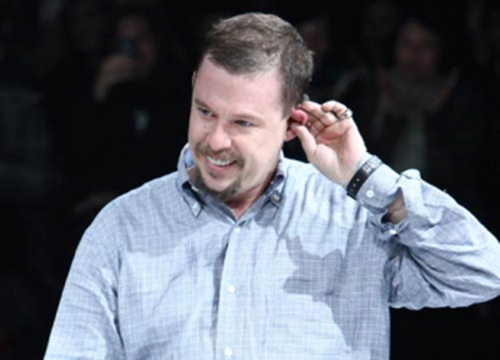 Alexander McQueenPhotograph: Wikimedia Commons/Fashion Wire Press
There has been huge interest in McQueen since his suicide in 2010, just nine days after his mother died of cancer. An exhibition of his work, Savage Love, became one of the most popular exhibitions in the Met's history when it opened there in 2011 and has become the biggest exhibition ever at the V&A in London, where it was on show last year.
McQueeen's rags to richer rags story—from taxi driver's son to Savile Row apprentice to costumier to David Bowie—combined with the pedigree of behind-the-camera talent, makes the as-yet unnamed pic one to watch over the next year.