The internet basically started off with videos of cats playing piano and otherwise being, well, cats. That more or less established amusing ourselves with charming animal antics as a core pillar of the digital economy. (And really, when have you not shared an Instagram of, say, penguins walking around like they own the freaking place?)
Now in the midst of a crisis brought on by the coronavirus, we need the distracting presence of our furry, feathered and finny friends more than ever. And what better place to find them that at the zoo or aquarium? Not in person, of course, but online, thanks to live-streaming.
Many zoos and aquariums are providing real-time feeds of their popular attractions, including lions and tigers and bears (oh my!). So if you're in need of a dose of cuteness, check out this list of zoos offering virtual tours via live cam.
The San Diego Zoo live streams a bunch of exhibits, including its Baboon Cam (which promises the sight of primates foraging, grooming, exploring and relaxing), and Koala cam, which features the world's most lovable marsupial munching on eucalyptus leaves.
The National Zoo has been synonymous with pandas since the first pair was gifted to the nation's capital in 1972 by Red China—after President Nixon famously broke the diplomatic ice with its Communist regime. Pandas have remained the main draw ever since and that includes the current stars of its live stream, Tian Tian and Mei Xiang.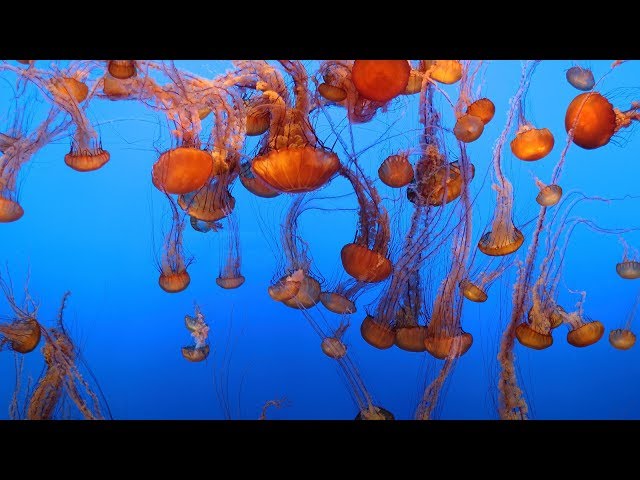 At the Monterey Bay Aquarium, you can watch sea otters frolic, drop in on the goings-on at a coral reef, or just let yourself be hypnotized by scores of drifting jellyfish.
The Houston Zoo lets you keep an eye on its giraffes, gorillas, elephants, chimps and rhinos, but if you're more into creepy than cute, you'll love the mass of leaf-cutter ants writhing in real time.
If you could use a little flamboyance in your life right now, the Maryland Zoo has a live camera fixed on its flock of pink flamingos, along with other critter cams.
Among other options, you can chill out with a polar bear named Berlin on the Kansas City Zoo's live feed.
The Georgia Aquarium focuses cameras on a number of underwater species, especially its popular beluga whales.
Need more panda? The Atlanta Zoo is happy to oblige with its own panda cam.