Those who want an elevated flight experience but can't quite shell out all the cash necessary to score business and first-class tickets can now opt for Emirates' middle-of-the-line premium economy option. Originally debuted in August 2022, the premium economy class is available on the airline's double-decker Airbus A380 jets. Since its launch, Emirates has increased its fleet to 20 Airbuses with the new premium economy seats.
What can passengers expect out of this new class? Located at the front of the lower deck, the 52 premium economy seats are aligned in an updated 2-4-2 configuration. Each seat has a wooden fold-out table, a 13.3-inch seatback LCD screen—with headphone jacks and Bluetooth connectivity—and an adjustable calf rest. Additionally, each seat has 40 inches of pitch, a six-way adjustable headrest, an 8-inch recline, and is 19.5-inches wide. Window seats are furnished with hi-tech electronically adjusted shades, as well.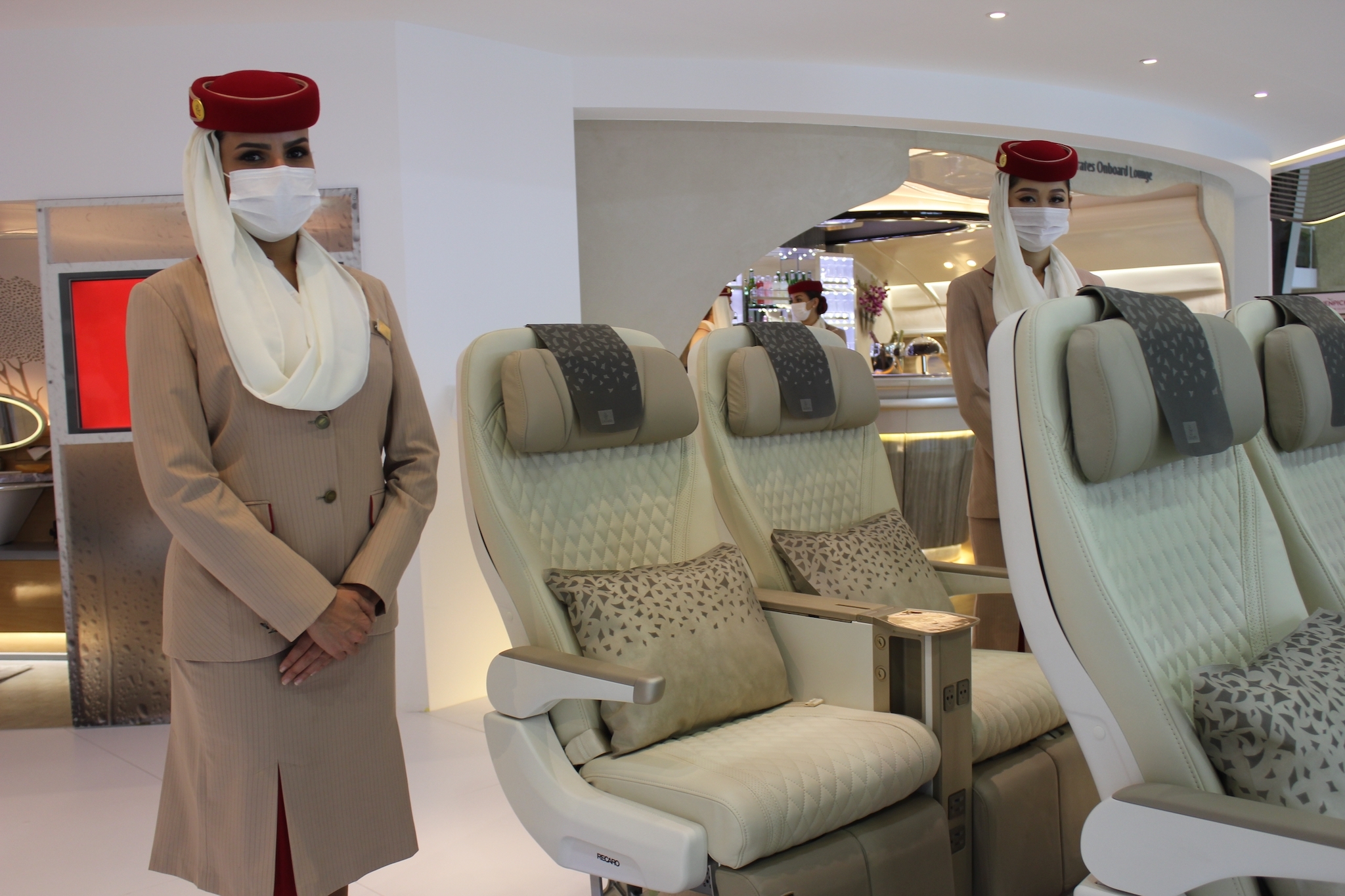 Premium economy passengers will enjoy elevated service thanks to the three dedicated flight attendants in the cabin, including a welcome drink. All food and beverage services are served on china and glassware, gourmet menus are updated monthly, and each meal comes with free wine and spirits.
Along with the elevated service, passengers can enjoy the comforts of sustainable blankets, full-size pillows and complimentary amenity kits, including a toothbrush, toothpaste, socks, eyeshades, and a bookmark.
Of course, the updated economy tickets come with a price increase. Customers can expect seats to cost an average of three times the price of traditional economy seats on Emirates. The airline is currently rolling out new routes that feature premium economy seating, with over 4,000 seats expected to be installed by the middle of 2025.