Transportation's constantly evolving; today's subway car can be tomorrow's beer garden.
As the transportation systems of various cities age, people are trying to find uses for subway cars that have gone (literally) off the rails. As we try to be eco-friendly and creatively reuse buildings and other infrastructure, the trend is towards looking outside the box for these boxcars.
Why replace them? Many need changes to come into better ADA compliance for disabled people, to provide more room for bikes and to become "smart cars" with digital screens conveying improved communications about routes, stations and delays… plus that seat upholstery may have just exuded its last nasty fume.
For instance, in the San Francisco Bay Area, the BART (Bay Area Rapid Transit) system is retiring its old cars to make way for the Fleet of the Future. Workers are building 775 cars at a new rail car assembly site in Pittsburgh, CA. So what does that mean for the so-called "legacy cars?" They may have a reinvigorated second life, as is the case for many other cities' decommissioned cars.
Most of the BART cars will be recycled by a steel processing center. But at least some have found vibrant futures after the transit system invited reuse proposals. They'll become a retro video arcade connected to a pizza restaurant; a small museum of Oakland A's memorabilia combined with a beer garden; a co-working cafe that turns into a pub by night; a museum of the transit system; a simulation spot for fire department training; and a youth bike skills program.
In New York City, the old Metropolitan Transportation Authority (MTA) subway cars now provide housing for fish. They've been sunk to the bottom of the Atlantic Ocean to create artificial reefs for millions of fish as well as coral, algae and other sea plants. The windows, doors and wheels are first removed to create fuss-free swimming for the fish flicking in and out. Thousands of cars are now down there.
In many cities, reused train cars become restaurants. The Formosa Cafe in Los Angeles is a fun one, established in 1939 from a 1904 red trolley car, the last of its kind in existence. Celebrities like Elvis, Sinatra, and Ava Gardner ate and drank here; legend has John Wayne making his own eggs in the kitchen. A 2019 rehab focuses on Chinese-American history in old Hollywood, including the Yee Mee Loo bar area.
In Livingston, MT, the Centennial Inn is a Northern Pacific Railway parlor car parked 1,000 feet from the Yellowstone River shoreline. It's not just any old repurposed train; this represents Montana's entry into the 1964 World's Fair with beautiful Victorian furnishings. It's on Airbnb with full access to the 13-acre property on which it sits with private beach and fishing access.
And of course, many of these cars make their way to museums to delight kids and adults who climb in and pretend they're on the rails. The California State Railroad Museum in Sacramento even has a sleeping car that gives you the experience of being on a moving train at night. The car rocks back and forth with lights and shadows moving past the windows — and a piped-in soundtrack simulates the rhythmic, clacking wheels — to create the fantasy that you're heading somewhere.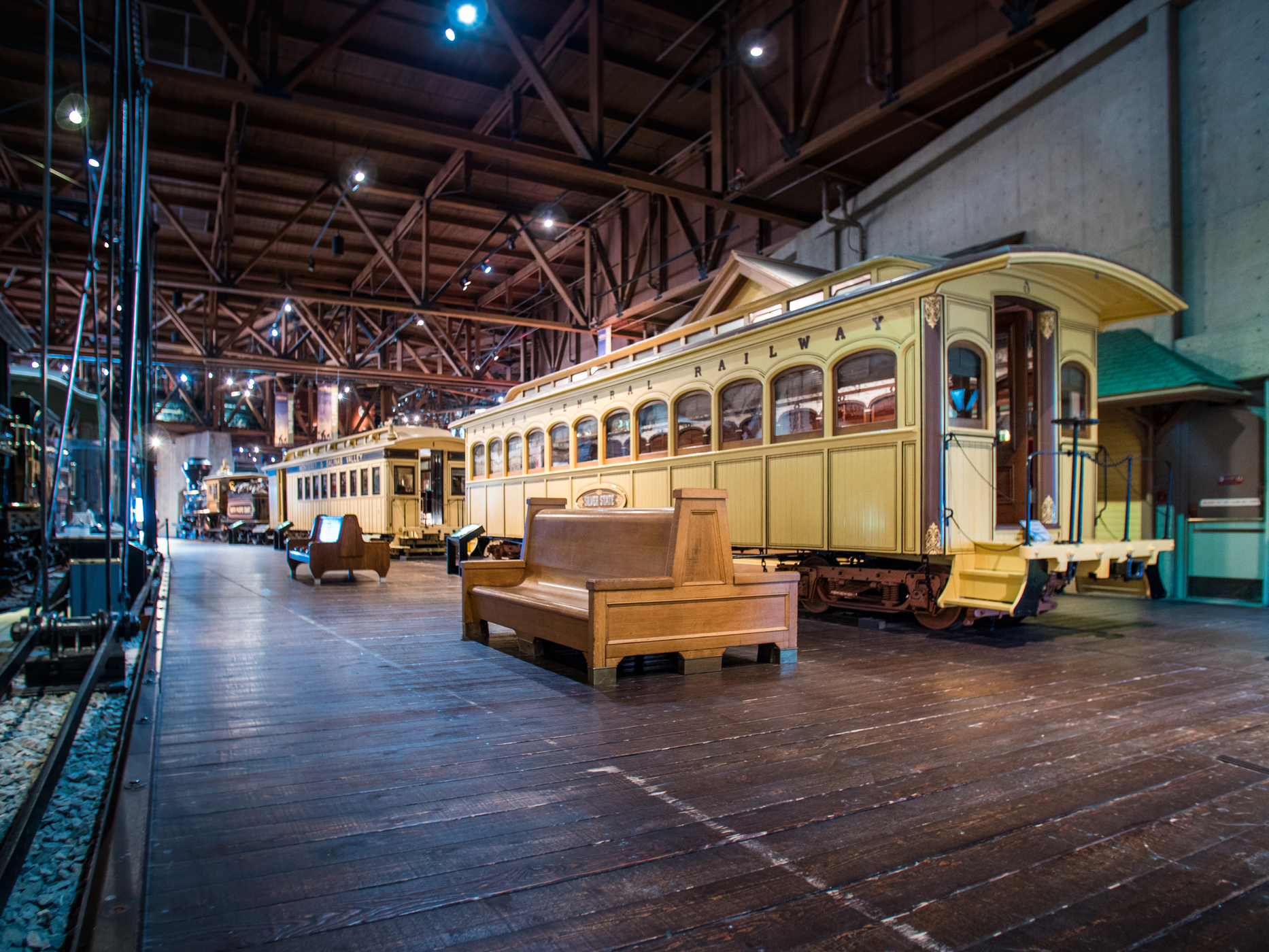 Hopefully more cities will find adaptive reuses for their retired subway cars, especially given the tiny home movement that has arisen in recent years, because isn't that essentially what a rail car can be? Maybe this is the answer to some of our housing shortages and homelessness issues. These cars have provided great rides for decades; maybe now it's time for them to provide a home.