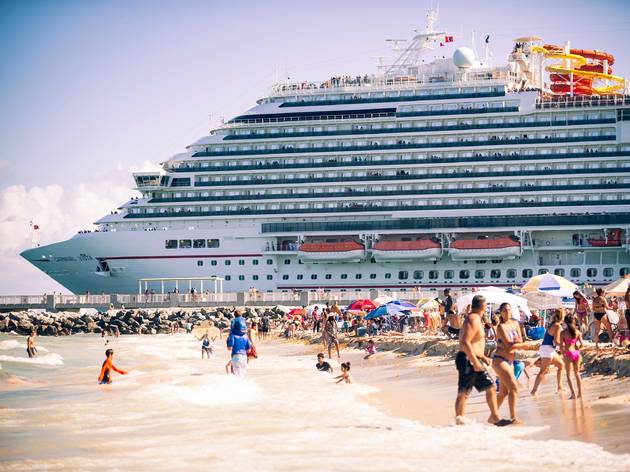 It's official: You probably won't be able to take a cruise this summer
The U.S. sailing suspension has been extended to the fall
Posted: Monday June 22 2020, 11:32am
If you planned to take a cruise this summer, we have bad news. Despite the fact that popular cruise destinations such as the Bahamas and Bermuda will reopen to travelers in July, the U.S. sailing suspension has been extended to September 15.
The Centers for Disease Control and Prevention's "no-sail order" is scheduled to expire on July 24, but Cruise Lines International Association announced last week that it has voluntarily extended the suspension of U.S. cruise operations until September 15. CLIA's member account for 95 percent of all ocean-going cruisers and the suspension will apply to all vessels that can carry 250 or more passengers.
On Monday, Carnival Cruise Line announced that it will take the suspension one step further and stop all cruises through the end of September—this affects all ships with Carnival Cruise Line, Princess Cruises, Holland America Line and others. Travelers who want to rebook for a later date will get a future cruise credit or can receive a full refund.
"The guest profile on typical cruise ship voyages matches those at greatest risk for severe illness which may require hospitalization and need for respiratory support," the CDC said in a statement to USA Today. "Sailings without guest passengers and with a markedly reduced crew size since April has continued to prove how difficult it is to control and eradicate COVID infections and outbreaks in the maritime environment."
Cruise lines will use this additional time to implement health and sanitation practices for ships and terminals as well as brainstorm social distancing barriers for ship passengers. As the September 15 deadline approaches, it may be extended further if ships are not ready to safely carry travelers.
"We want the traveling public to know in no uncertain terms that when we do resume operations in the U.S., it will be with the confidence that we have the necessary protocols and systems in place, and that we have done so with the input of the CDC," says Bari Golin-Blaugrund, senior director for strategic communications.
Wondering what travel is safe this summer? We break down what you can do and should do, per CDC guidelines.
Most popular on Time Out
- Americans probably won't be able to travel to Europe this summer
- Cuba will allow tourism in late August but Havana will be off-limits
- Delta, American Airlines and others are banning alcohol on flights
- All the Caribbean countries that are currently open for tourism
- Planning on renting a car? Here is what to expect.
Share the story