This week there's sweet news for fans of Krispy Kreme's Original Glazed Doughnuts: Caramel Glazed and Salted Double Caramel Crunch Doughnuts are the newest glaze flavors to be introduced across the U.S.
It's the first time the chain's iconic glaze waterfall will flow with sweet, rich caramel. The limited-time offer at participating shops will carry the new doughnuts after past reveals for flavors like blueberry, strawberry, coffee and more recently, the revival of chocolate.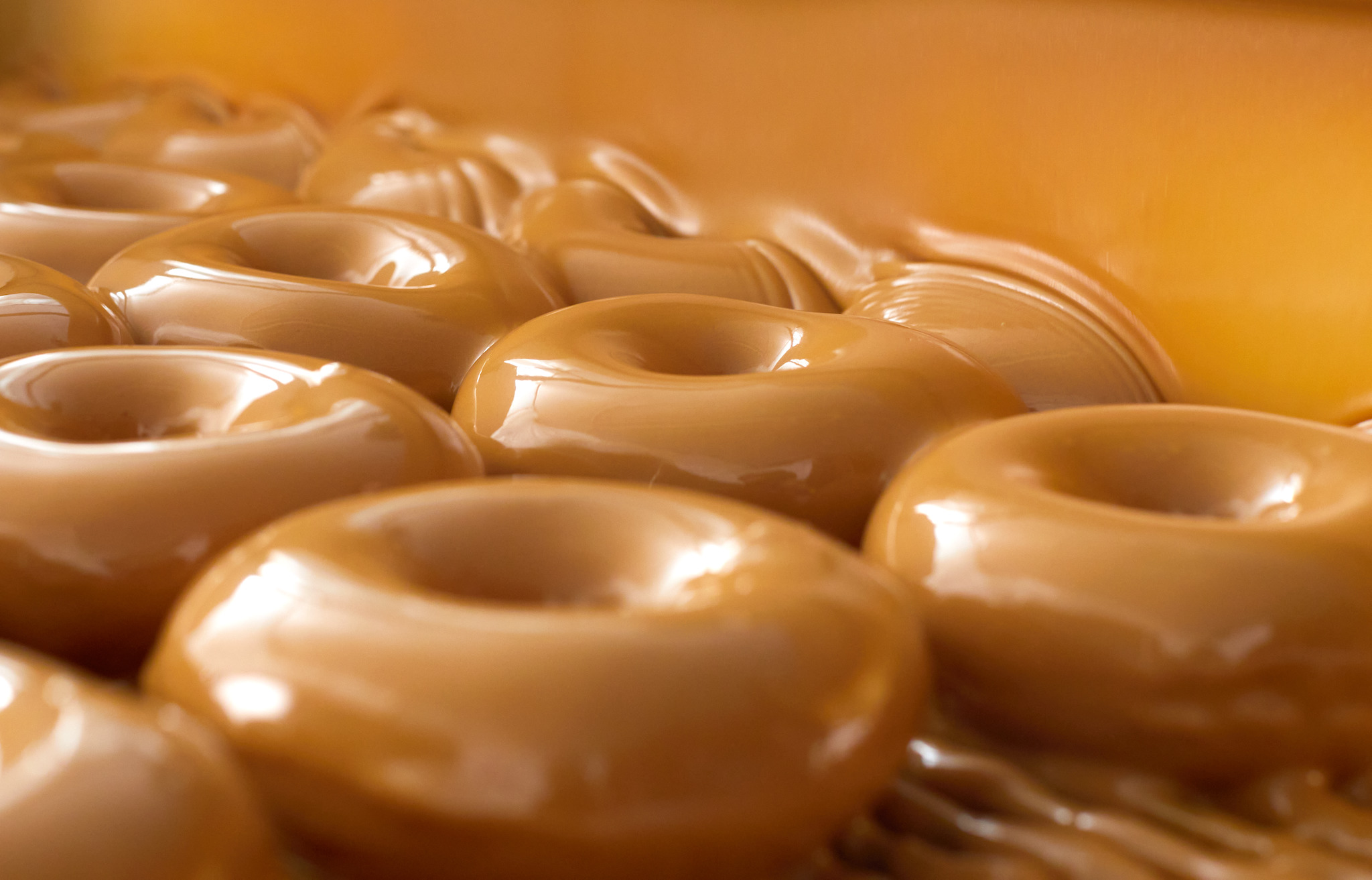 Even if you're a fan of the classic glaze, the new flavors could win you over. For the icing on the crunch doughnut, there's a sprinkle of salted crunch topping to bring things over the top. The new treats are expected to be available until November 22nd.
"There are a lot of caramel lovers out there and if you're one of them, this doughnut is going to blow your mind," says Dave Skena, the brand's chief marketing officer, in a company statement. "It's incredibly delicious and you're going to need to take a moment for yourself and just be one with caramel awesomeness. It's been a year, to say the least. You've earned it."
Most popular on Time Out
- Emotional Twitter reactions to Kamala Harris becoming Vice President
- This company is willing to pay you $1,000 to binge-watch 10 pretty good movies
- The 15 coolest neighborhoods in the United States
- Believe it or not, about 50,000 people voted for Kanye West to become President
- The best cities to visit in the USA to get to know America