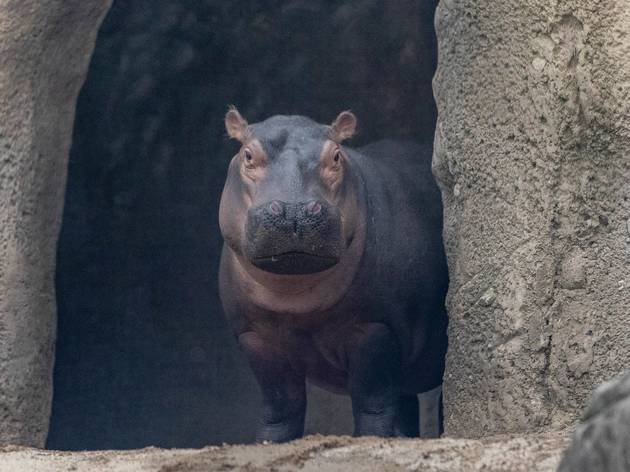 Meet Fiona the hippo, the super-cute Cinci Zoo baby who's melting our hearts
She's a star at the Cincinnati Zoo & Botanical Garden, and you can now see her through your screen.
Posted: Thursday April 2 2020, 3:23pm
There are a few things as heartwarming, peaceful and soothing as staring at animals doing, well, animal things.
As more and more zoos and wildlife destinations set up online streaming channels accessible by folks all over the world, the Cincinnati Zoo & Botanical Garden joins in on the fun by offering "home safari" Facebook Live sessions throughout the week around 3pm EST, also posting them on YouTube for folks to access at any time.
The zoo is obviously closed amid coronavirus concerns, so the staff has decided to showcase one of their many animals during each stream. Past "episodes" have included penguins, red pandas, rhinos and the Galapagos tortoise, among others.
Needless to say, the first stream focused on the zoo's most famous resident, Fiona the hippo. The super cute hippopotamus was born six weeks early back in January 2017. At birth, she weighted only around 28 pounds, well below the average 50 pounds expected.
She was the first Nile hippo born at the zoo in 75 years and, given her premature appearance, she was cared for—under much interest by the public—by the Cincinnati Children's Hospital.
The zoo's Instagram profile is also constantly updated with new footage of the adorable animals, including Cathryn the cheetah, Lucille the bearcat and Rico the porcupine.
Because they deserve all of our attention, here are some awesome shots of the animals right off the feed:
Share the story