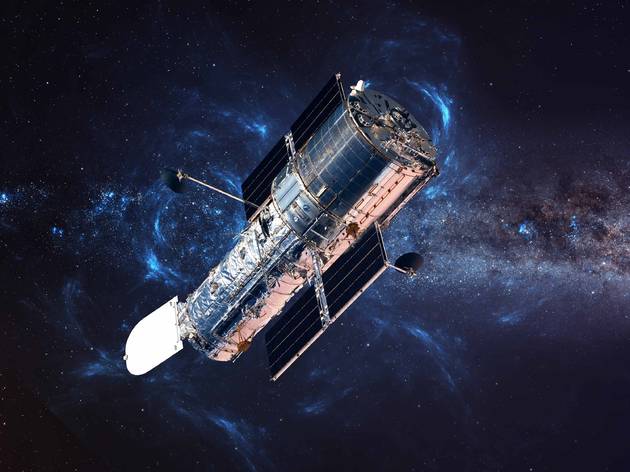 NASA just renamed its new space telescope after its first female executive
The Nancy Grace Roman Space Telescope will launch into orbit some time this year.
Posted: Tuesday May 26 2020, 11:38am
Dr. Nancy Grace Roman was the first Chief of Astronomy at the National Aeronautics and Space Administration (NASA)—effectively becoming the very first woman in an executive position at the agency. Although she passed away in 2018, the scientist is getting honored for all the work she's done for humankind this year: NASA just named its newest telescope after her.
The Nancy Grace Roman Space Telescope is scheduled to orbit Earth to find new planets and measure light from other galaxies starting later this year. Originally dubbed the Wide Field InfraRed Survey Telescope (WFIRST), the machine will have a five-year lifespan.
"[Roman] is somebody I've really admired. It makes me excited and proud to be associated with a mission that's named after her," Julie McInery, the deputy project scientist for the telescope, said in an official statement. "This is something I'm going to enjoy day after day as the mission continues."
Roman worked for the agency for 21 years, during which time she was nicknamed "mother of Hubble," given her efforts to develop the eponymous telescope that just celebrated three decades in orbit.
Citing her influence on the astronomy world as a whole, NASA's associate administrator for science, Thomas Zurbuchen, announced the news about the telescope's naming in an official video. "That vision, that foresight [...] that leadership on the inside of the agency [...] really makes her, I think, the only name that is appropriate for this large space telescope that we're building now."
Unsurprisingly, Roman's path to success wasn't as straightforward has her genius demanded. "I certainly did not receive any encouragement," she told NASA in a series of interviews back in 2017. "I was told, from the beginning, that women could not be scientists."
She also referenced her PhD studies in astronomy at the University of Chicago: "My thesis professor? There was a period where he went six months without speaking to me, even when I said hello to him in the hall. He didn't want to have anything to do with me."
Working her way up the ranks at NASA was no easy task either, but Roman ended up working for the agency until 1969, when she retired but continued to consult for the space program.
"It's hard to decide how history will decide to view my accomplishments," Roman told NASA in the above mentioned interviews. "People generally aren't terribly interested in what gets things started, and so I'm not sure they're going to have much of an idea of my role."
She'd likely be surprised and delighted to learn that, after all, not only do Americans know very much about her role—but that the very object that she helped forge will now be paying homage to her.
Most popular on Time Out
- St. Lucia, Aruba and Antigua will reopen to tourists in June
- Believe it or not, researchers found evidence of a parallel universe
- Yosemite plans to reopen in early June, but you'll need a reservation to visit
- Brace yourselves for the return of the drive-in movie theater
- US-based airlines will resume operating international flights as early as next month
Share the story