Getting away has its perks, but enjoying all the benefits of vacation without any of the logistical and financial nuisances of being on the road is what makes a staycation so special. Rising in popularity since the 2020 shutdown, staycations are becoming a true American pastime, especially for those who have endless sites to visit, scenery to enjoy and more in their own backyards.
Eager to relocate somewhere you can easily staycation? Travel Lens indexed the best spots in America to staycation, looking at top travel destinations to create an index based on safety, affordability and best overall locations factoring in proximity to beaches, golf courses and more attractions.
At the top spot on the list: Myrtle Beach. The South Carolina beach town scored an 8.15 out of 10 thanks to its unofficial status as the state's seafood capital, plus its 60-plus miles of uninterrupted beach and over 90 golf courses.
Orlando came in second on the list, thanks to its abundance of theme parks. Better yet, Florida residents get discounts at Disney World, Universal and more attractions, making Orlando even more affordable for staycationing locals. The weather is tropical, with year-round pool time.
Key West, Florida took the third spot, thanks to its plethora of water activities, warm weather and rich history.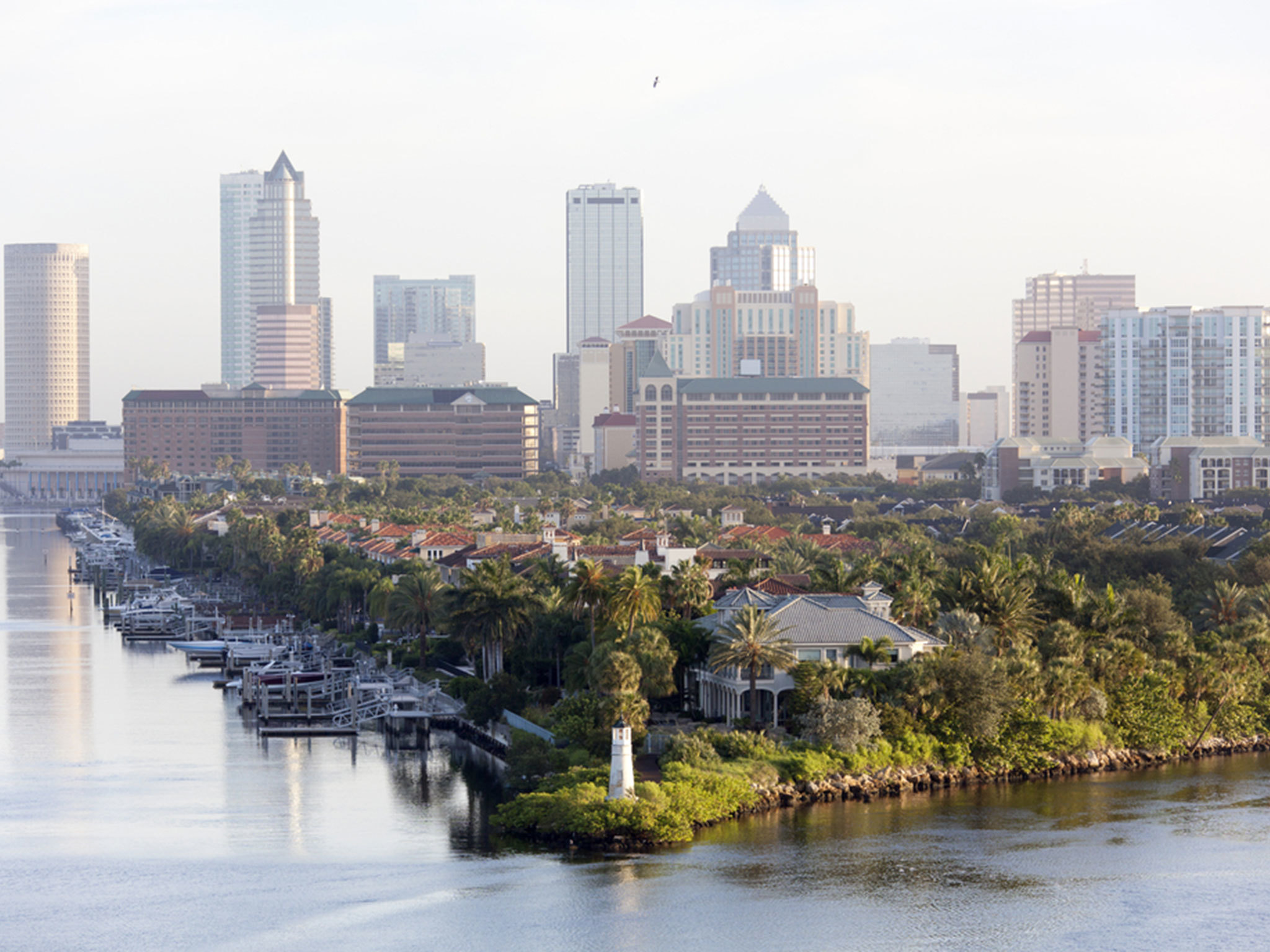 Travel Lens' full list includes 40 destinations, many of which are close to major metro areas for easy staycationing. Page, Arizona; Moab, Utah; Tampa, Florida; Miami, Florida; Charleston, South Carolina; Stanley, Idaho; and Cape Cod, Massachusetts also rank in the top 10 American staycation destinations.
Trying to avoid the worst staycation destinations? Or just get out of town? In 2022, a Wallethub study named a handful of cities in Texas and California, plus Pearl City, Hawaii, the worst staycation spots in America.