If you miss your houseplants when you're on the road, Kimpton Hotels' newest amenity is here to cure that plant-sickness. The Plant Pals Program will launch in April for Earth Day and will allow guests the ability to borrow plants to keep in their rooms.
A first-of-its-kind offering in the hospitality space, the international hotel brand aims to offer a fun mood booster and even help travelers potentially increase productivity with in-room potted plants, upon request, of course.
Before or after check-in, guests can select a plant pal from each property's native plant menu, unique to each location. Plants are quite literally pals, with punny names including Morgan Treeman, Snake Gyllenhaal, and Nagini (The Snake Plant). Guests can call the front desk to request their complimentary plant be placed in their room, along with care tips, of course, to brighten their stay.
To curate the selection of plant pals, Kimpton partnered with Plant Kween, a Brooklyn-based Black, queer and nonbinary plant influencer, who helped select region-based, sustainable, native plants for each property. Based on Plant Kween's expertise and recommendations, each Kimpton property worked with a local vendor to source the appropriate plants.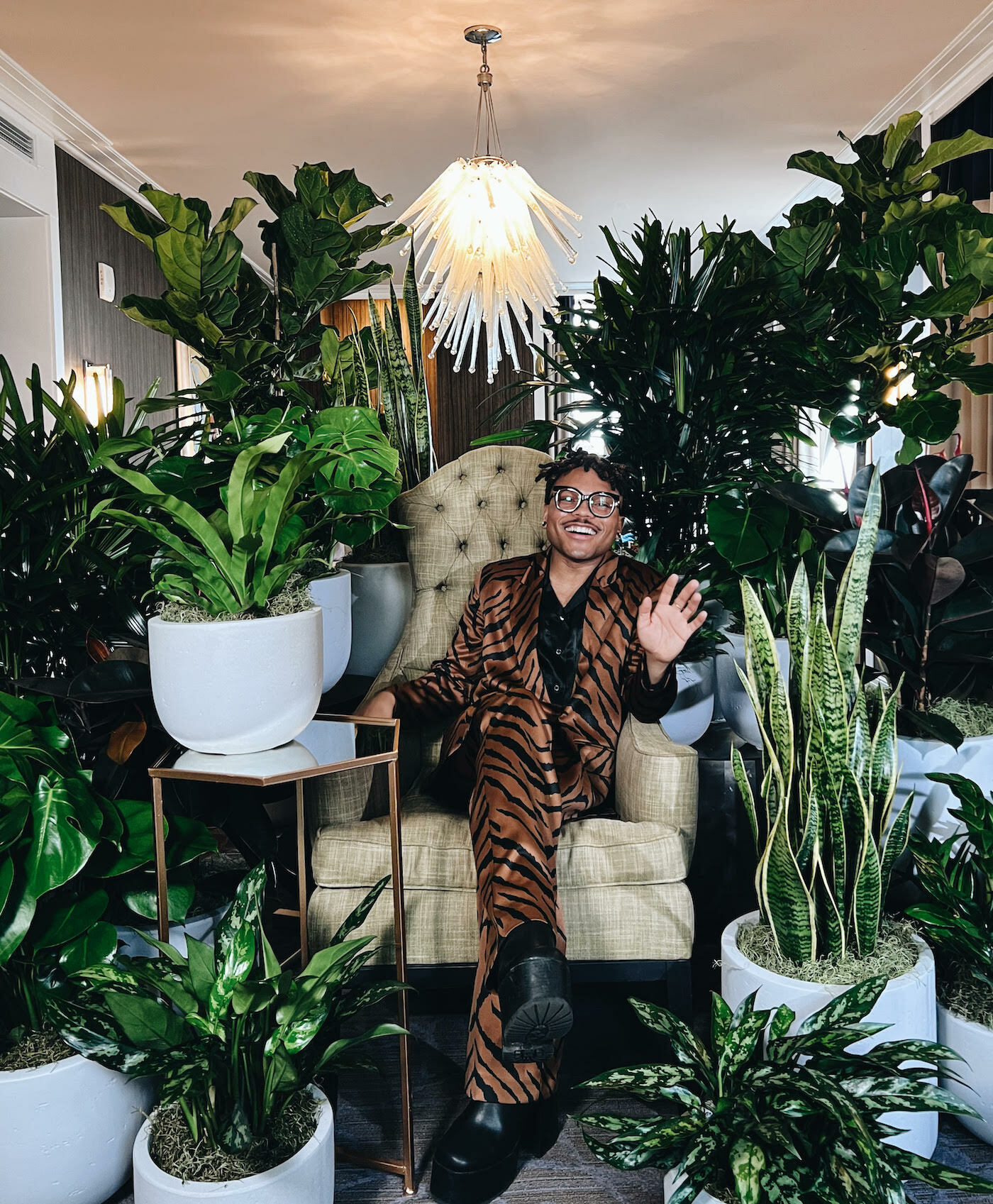 At the Kimpton Hotel Monaco in Salt Lake City, check out a Maidenhair Fern, which is native to the Midwest region and sourced from Cactus & Tropicals. Guests at Kimpton Canary Hotel in Santa Barbara and Kimpton Alton Hotel in San Francisco can White Sage and Prickly Pear Cactus, from women-owned nursery Idyll Mercantile in Santa Barbara and Blk Girls Green House, a woman-owned plant and home goods shop in Oakland. On the East Coast, travelers will find Ostrich Ferns and New York Ferns from local nurseries like Rewild DC in Washington, D.C. and Ill Exotics in Philadelphia at the Kimpton Hotel Monaco Washington DC and Kimpton Hotel Palomar Philadelphia. And abroad, international travelers can enjoy English Ivy and Baby's Tears at European locations such as Kimpton Vividora Hotel in Barcelona; or Pothos, Ficus Audrey, and Chinese Evergreen plants in Asia at properties like Kimpton Shinjuku Tokyo.
Because what better way to learn about the region you're in than to immerse yourself with the local fauna during your stay? Just don't forget to water your pal.