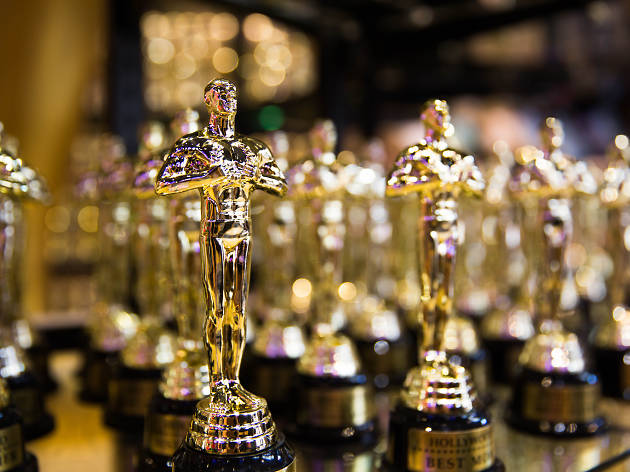 These new Oscar rules may end up changing the film industry forever
The battle between theaters and streaming continues.
Posted: Wednesday April 29 2020, 11:53am
In an unprecedented decision dictated by the unprecedented times that we're living through, the Academy of Motion Picture Arts and Sciences has changes its Oscar eligibility rules: as of now, movies no longer need to abide by the seven-day theatrical run requirement to be considered for the award.
To be more specific, the change only applies to films that had a theatrical release planned but had to cancel it due to the current global situation. The production will also have to be available on the Academy Screening Room members-only streaming site within 60 days of the movie's digital release.
Although the change is a temporary one and it doesn't account for films that were intended as straight-to-streaming productions to begin with, the news naturally leads to a larger conversation about the merits of streaming and the industry's outspoken preference for theatrical runs until now. Will this force the Academy's hand and modify the rules of the game forever? Will the change expose film industry minutiae in ways we can no longer ignore, eventually leading to more permanent shifts in attitude? Although that is yet to be seen, a statement by Academy president David Rubin and CEO Dawn Hudson illustrates the industry's resistance to revisions.
"The Academy firmly believes there is no greater way to experience the magic of movies than to see them in a theater," they said jointly. "Our commitment to that is unchanged and unwavering. Nonetheless, the historically tragic COVID-19 pandemic necessitates this temporary exception to our awards eligibility rules. The Academy supports our members and colleagues during this time of uncertainty. We recognize the importance of their work being seen and also celebrated, especially now, when audiences appreciate movies more than ever."
Once the theaters reopen, the seven-day requirement will be reinstated, albeit across an expanded array of venues. The Academy announced that the qualifying theaters—which, until now, were all in Los Angeles—will include destinations in Atlanta, the Bay Area, Chicago, Miami and New York City.
The Oscar-related news landed in unison with another similar item: AMC Theaters announced they will no longer screen Universal Pictures films. The decision was made in reaction to comments made by NBCUniversal CEO Jeff Shell in the Wall Street Journal. While discussing Trolls World Tour—which was scheduled for a theatrical release but had to employ a straight-to-digital model instead—the CEO noted that the film "exceeded our expectations and demonstrated the viability" of on-demand offers, leading him to announce that "as soon as theaters reopen, we expect to release movies on both formats." Needless to say, AMC wasn't happy about his words.
Although the suspension of the seven-day-theatrical-run requirement made headlines, other, more permanent Oscar-related changes were announced as well: all Academy members will vote in the preliminary round for international feature film, the sound mixing and editing categories are now combined into one, the original score category requirements will look a bit different and DVD screeners are now eliminated.
Of course, more questions still need to be answered, especially what the actual show will look like. Scheduled for February 27, 2021, the ceremony calls for thousands of people to be crammed into a single venue. What if large gatherings aren't deemed safe by then? Will the event happen without an audience? Will it ironically end up becoming an online-only, completely virtual production? We'll have to wait and see.
Most popular on Time Out
Share the story