You know the scenario: You're on a long flight, you want to relax and fall asleep, but you feel a little exposed. American Airlines is rolling out the answer: private suites with doors that close, as reported by CNN. (It also makes the Mile High Club much easier to achieve...)
That's right, for a premium price, you can book a lie-down seat with a privacy door, called the Flagship Suite. When you're ready to move from lying to reclining, it converts to a chaise lounge. They'll be available on long-haul flights via the new Boeing 787-9, Airbus A321XLR aircraft and refurbished Boeing 777-300ERs starting in 2024.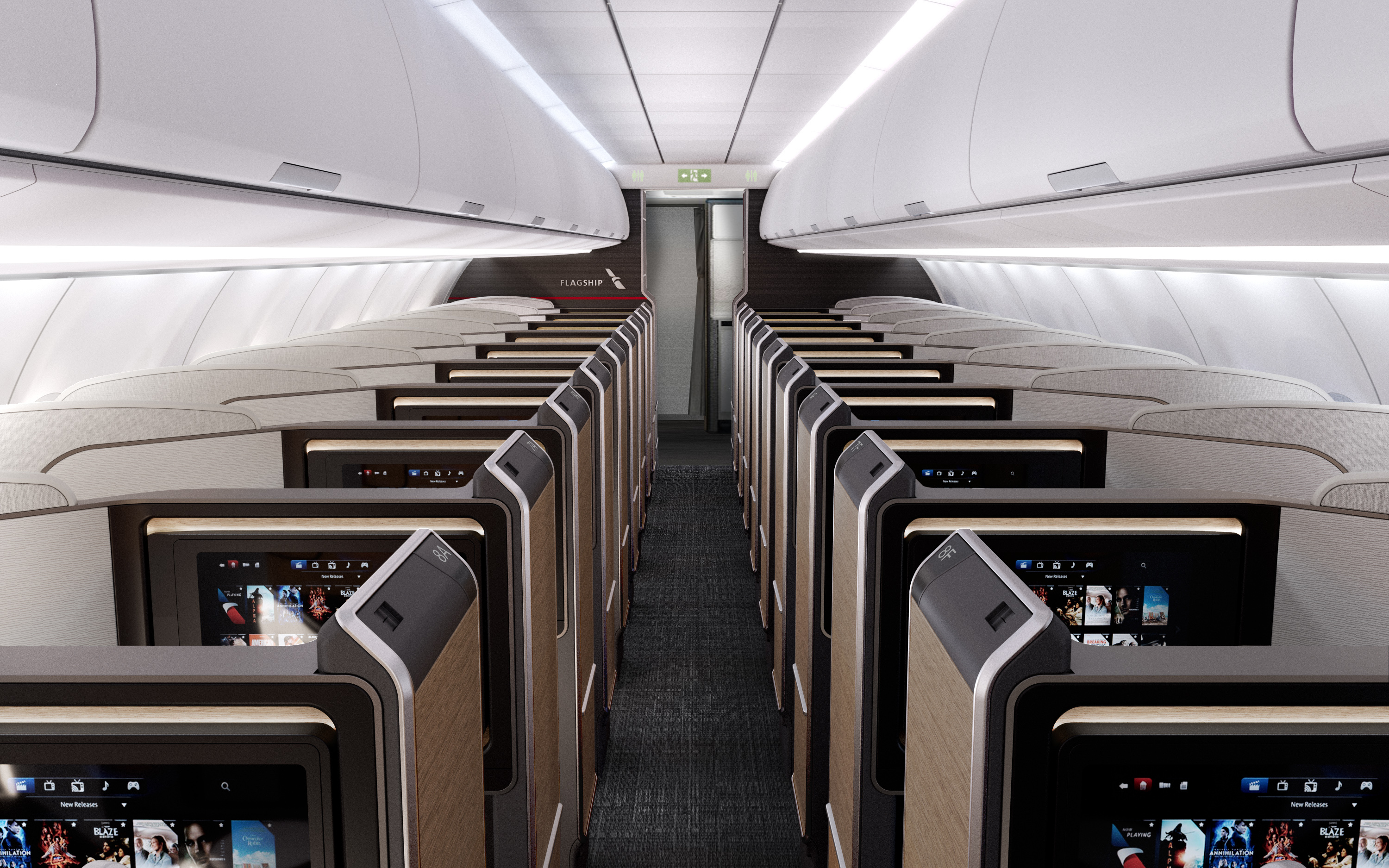 American is planning that its Boeing 787-9 aircraft will showcase a full 51 Flagship Suite seats, while its Airbus A321XLR aircraft will offer 20. Those refurbished Boeing 777-300ERs will have a whopping 70 Flagship Suite seats. The rest of us riffraff will just have to... knock on the door.
There's actually something cool for economy passengers, too! Well... premium economy passengers, that is. These seats will soon be nicer on long hauls, with headrest wings to carve out more of your space and even lean your head to the side for a supported snooze. The new seat design also doubles your in-seat storage space and gives you a larger entertainment screen. By 2026, this premium seating stock will grow by more than 45 percent. American intends that the Boeing 787-9 will have 32 Premium Economy seats, the Airbus A321XLR will have 12, and the refurbed 777-300ERs will have 44. More info here.
Got dough to burn in the airport too? These Admirals Club lounges are getting a big glam-over.
Or maybe you're more concerned about the environment and want to fly electric?