Whether you're an old pro in the kitchen or you're dusting off your stovetop for the first time in years, chances are you're cooking at home more than ever before. When you tire of instant ramen and Instagram recipes (seriously, how many loaves of bread does one human need?), consider diving into a good old-fashioned cookbook. Not only will you find a treasure trove of chef-perfected recipes, but in most cases, you'll learn valuable new culinary skills that will last a lifetime. Plus, most cookbooks double as excellent reads, giving you a rare peek inside your favorite chef's brain.
Not sure where to start? We consulted Time Out food and drink editors from around the country to give up their all-time favorite cookbooks—the ones that are dogeared and covered in grease stains from excessive use. They delivered with a range of reads that will make your time in the kitchen that much more enjoyable. Plus, they point you to some of their most beloved recipes, including a funky bean-based ceviche, a foolproof omelet and some of the best brownies on the planet. It's time to get back into the kitchen with these vetted, editor-approved cookbooks.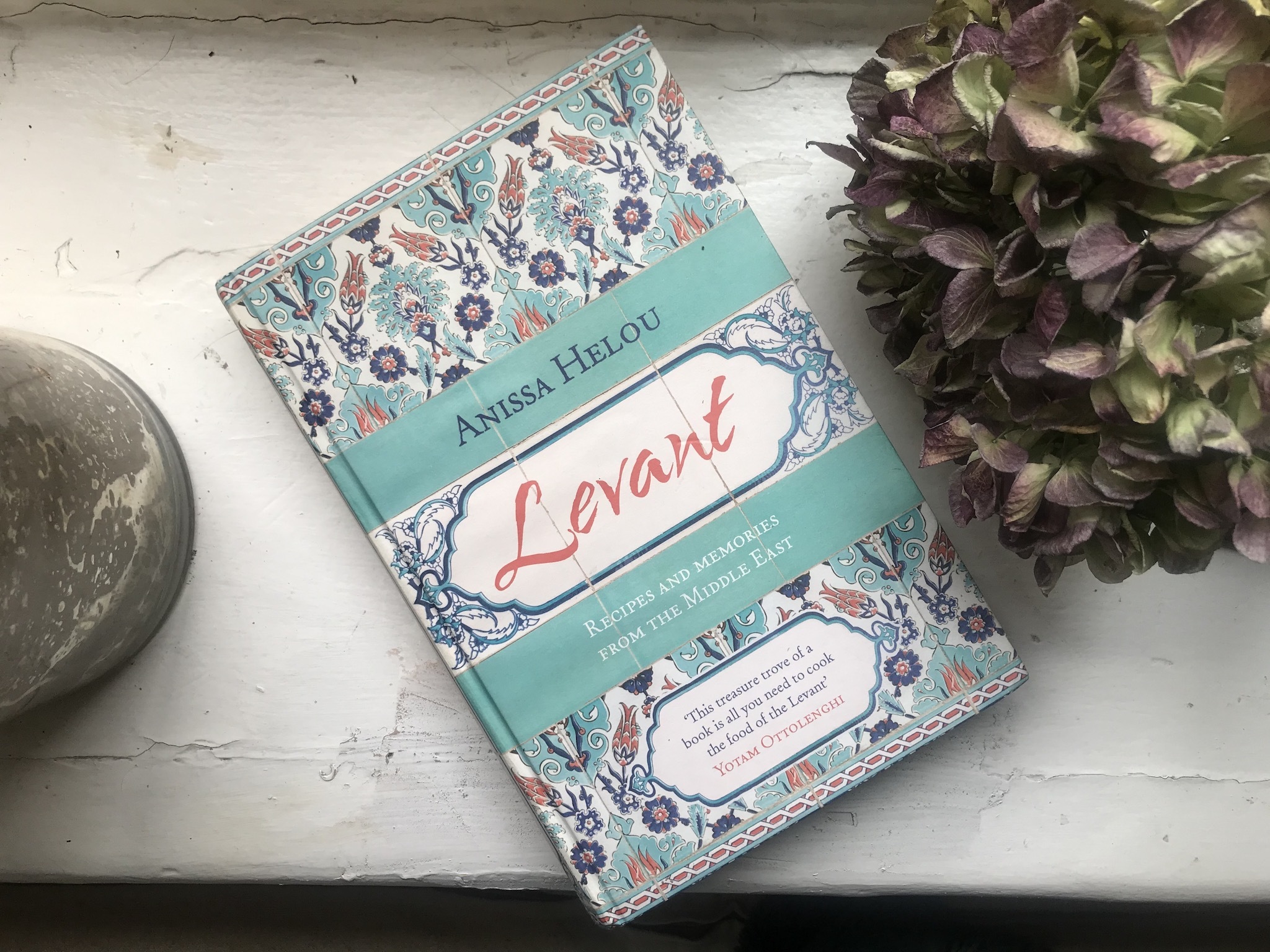 A dear friend gifted me Anissa Helou's cookbook a few years ago and it continues to be a delicious treasure trove of Mediterranean and Middle Eastern recipes that I could get lost in every lazy weekend. But the real reason I trust Helou's recipes? My bestie—who's Lebanese and is a talented cook herself—approves of this fattoush (p. 180). She agrees with Helou that there are no shortcuts in composing this popular Levantine bread salad. —Bao Ong, New York food and drink editor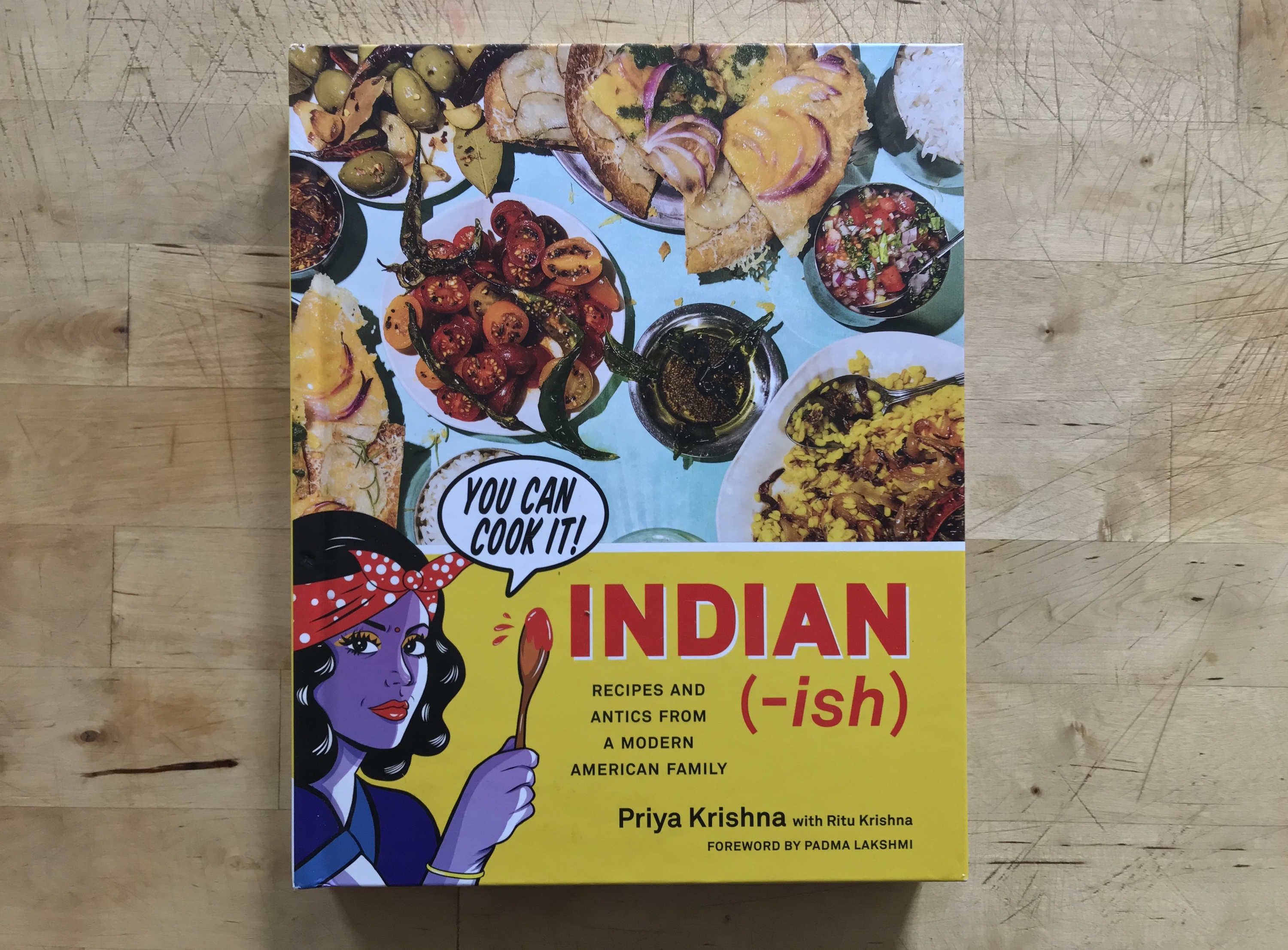 If you think that Indian food is too difficult to make, too time-consuming, too pricey to equip for, will just look like many of the gravy-based stews you often find at restaurants, or all of the above: You are wrong, and you need to read this. There's no better time to explore the world through new cuisines at home than now, and the American hybrid takes on Indian cuisine in this text are a great primer for discovering how to cook some of the world's most aromatic and flavorful foods from a wholly new angle. Krishna and her parents' recipes are Indian in nature, but play with a lot of dishes familiar to the most white-bread palates: Grilled cheese becomes a spiced yogurt dahi sandwich (p. 127), pizza's done on rotis (p. 130), and substituting feta for paneer in a spinach saag will blow your mind (p. 83). Reading through this has opened my mind's spice rack while inviting some new arrivals, and it's given me reasons to explore small grocers for things like curry leaves and powders while asking about the intricate differences between lentils. A real bonus: If you've been jumping on that bread-baking bandwagon, your sourdough will be leagues better with that aforementioned dahi recipe. —JP Karwacki, Montreal editor
I don't think I've made anything from this book since I got it as a gift nearly 10 years ago (I half attempted the gazpacho once), but Cuisine à Latina is still the favorite in my collection of largely unused cookbooks. I'm so fond of Michelle Bernstein. She's been such a champion for women and Miami's culinary industry as a whole. But she's also such a hardworking, humble, talented badass in the kitchen. I credit her, in part, for making me fall in love with restaurants. She's the first chef I ever interviewed and her namesake restaurant Michy's (it shuttered after 10 years) was my first real introduction to elevated, ingredient-driven cuisine. Who's Michelle Bernstein in a single dish? The croquetas with blue cheese and jamón serrano (p. 3). There's always some variation of these irresistible, deep-fried croquettes on all her menus and it's always the first thing I order. —Virginia Gil, Miami editor
Joe Yonan is the Washington Post's Food and Dining Editor and his new cookbook is called Cool Beans. The newly published book comes just at the right time as many are looking for inspiration for how to use pantry staples. As the title suggests, this cookbook is all about beans of all varieties. His recipe for Ecuadorian Lupini Bean Ceviche (p. 44) is a creative, plant-based alternative to a dish, more commonly enjoyed with seafood. Still, it has all the same pucker-filled, acidic notes as the ceviches you might be more familiar with. Oh, and if you're lazy like me, you can use canned lupini beans, rather than cooking them yourself. Super easy! —Emma Orlow, New York associate food and drink editor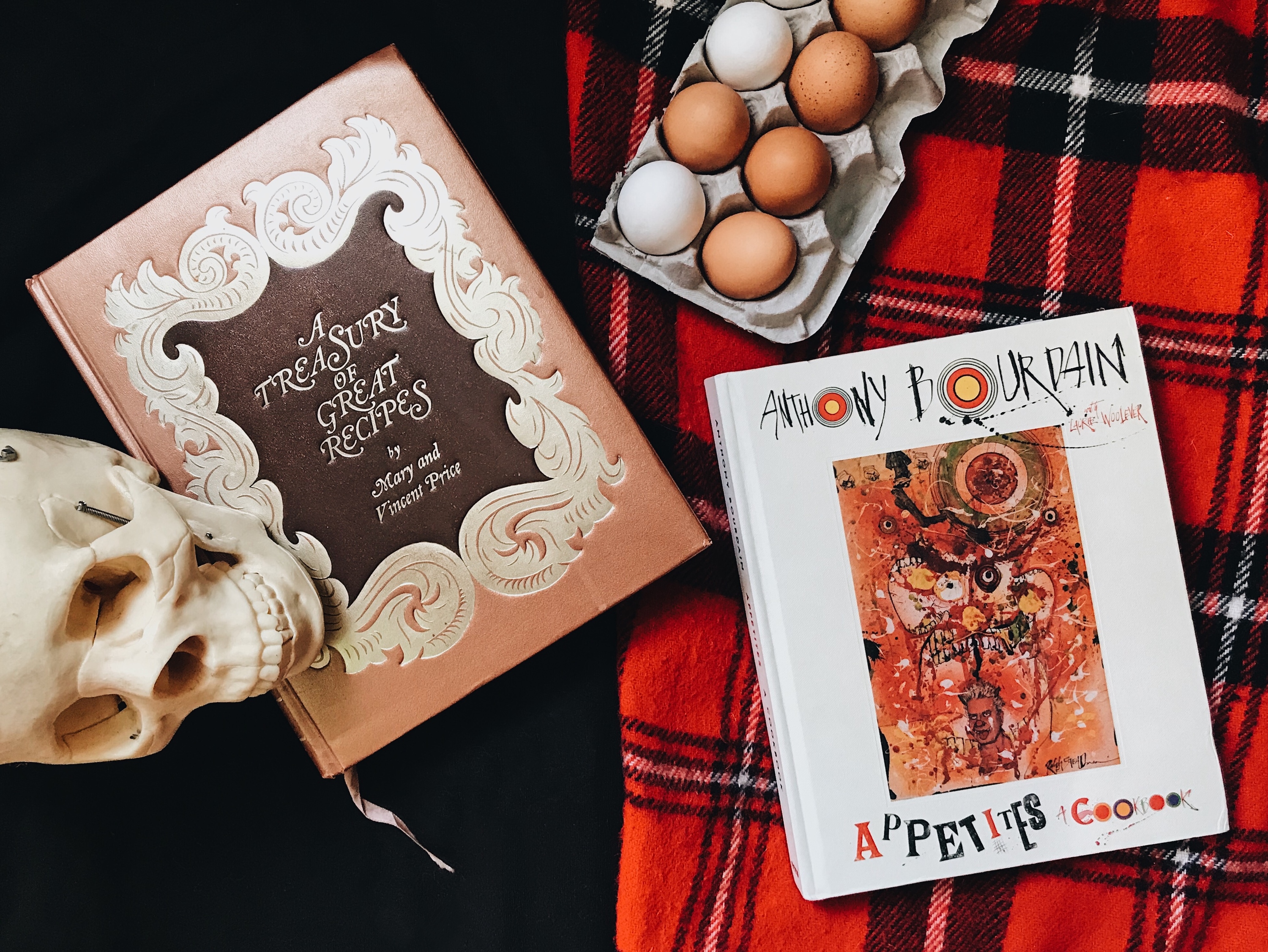 Ask anyone in the food world to choose their favorite Bourdain tome and most will name Kitchen Confidential. I'll tell you mine: Appetites, the ultimate cookbook for the basics and all levels of home cooking, and it's delivered with a pinch of irreverence and a whole lot of honesty. The range of topics and stellar copy, co-written by Laurie Woolever, are so entertaining that it's impossible not to read the whole book front-to-back, even if you've never had any interest in Brazilian jiujitsu or whipping up a batch of sarawak laksa paste before (p. 57). It's full of advice given in that sort of cavalier but authoritative tone that spilled over the pages and every segment of Bourdain's career ("God does not want you to put chicken in your Caesar"; "Get a very few excellent ingredients, then proceed to not fuck them up") divvied up between chapters for pasta, breakfast, meat, salads, "hamburger rules," desserts and an entire section devoted to Thanksgiving dinner. It even features the most straightforward and perfect recipe for mastering the omelet (p. 8), an idiot-proof gift from Uncle Tony.
Of course if you're looking for something that's a bit more advanced—and a hell of a throwback—horror master Vincent Price and his wife, Mary, penned one of the most enduring celebrity cookbooks of all, A Treasury of Great Recipes. It's based not on the macabre of Price's career, but on the couple's world travels, and proved to be a total time capsule of restaurants in the 1950s and '60s. Organized by country, it contains recipes and menus from their favorite restaurants in full fancy Mid-Century kitsch: There are fish aspics from Paris (p. 58); crisped shrimp with mustard fruit from the Four Seasons (p. 265); even a hot dog inspired by "Chavez Ravine, the Los Angeles Dodgers' magnificent new ball park" (p. 400, Go Dodgers). Even if I'm not in the mood to make soufflé-topped lobster (p. 218), it's a time machine I love getting lost in over and over again. —Stephanie Breijo, Los Angeles food and drink editor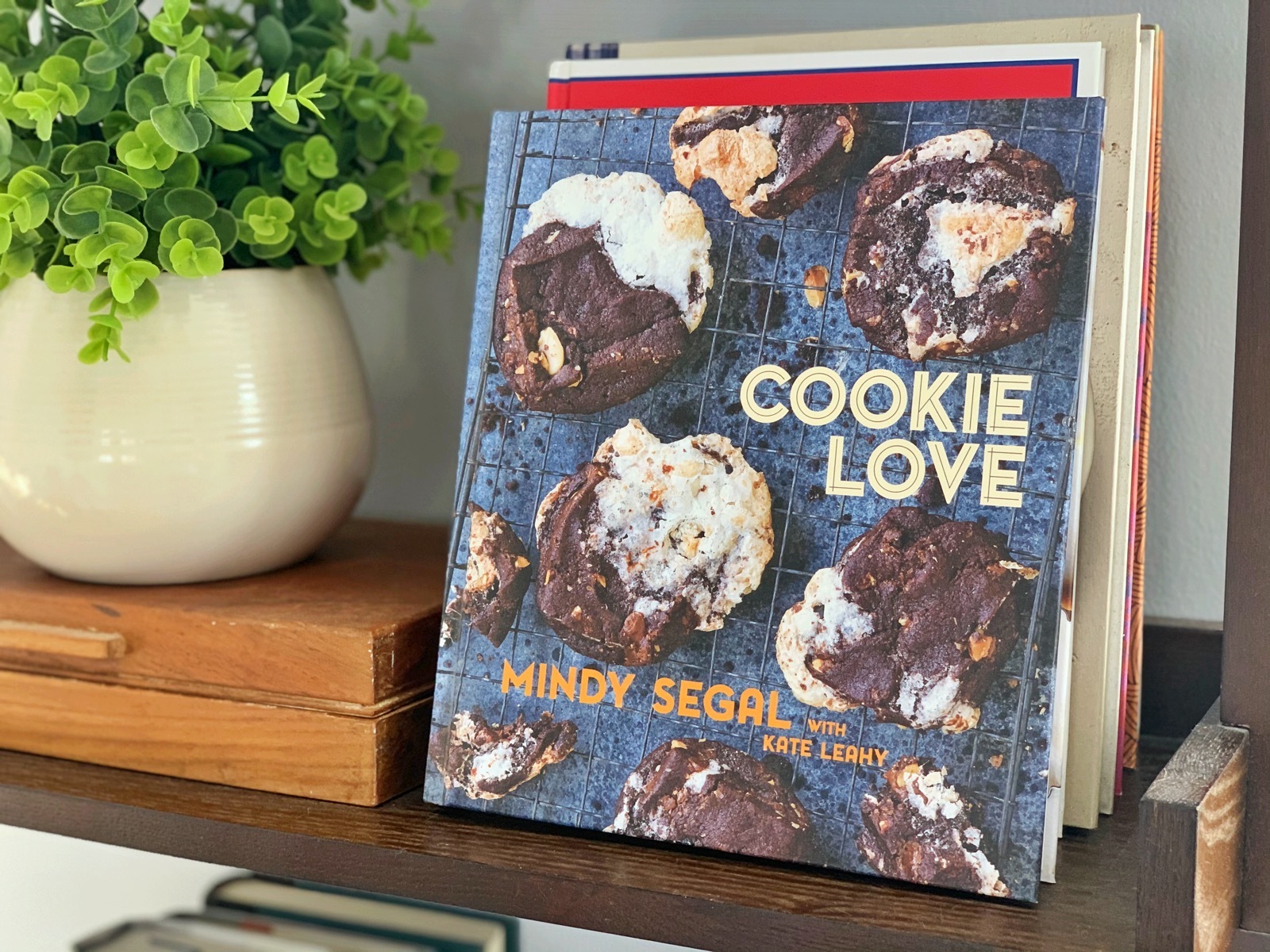 I could survive on sweets alone, and though I love cake and ice cream and pie, cookies are my real weakness. Back in 2015, Chicago restaurateur and pastry queen Mindy Segal released this cookbook and effectively changed my life. I pull this beauty off the shelf for holidays, birthdays and rough weeks alike. The 289-page tome offers a glimpse inside Segal's sugar-obsessed brain and delivers oodles of next-level recipes. The smoked chocolate sables (p. 73) are divine, and the graham cracker and passion fruit whoopie pies (p. 105) are worth the trouble. But it's the Barter Brownies (p. 218)—a fudgy, cakey base topped with crispy cocoa rice brittle—that are a top contender for one of the best desserts I've ever eaten. And I've eaten a lot of desserts. Oh, and toward the back of the book, Segal gives readers a crash course on upgraded pantry supplies and tools of the trade so that you can bake like the pros at home—don't skip that part. —Morgan Olsen, Chicago editor