A few weeks ago, Popeyes brought back its Ghost Pepper Wings nationwide for a limited time. An order of six wings ($4.99) comes with a fluffy biscuit and creamy buttermilk ranch dipping sauce to help tame the hot chili peppers once dubbed the hottest in the world.
Our verdict: Forget about the Scoville scale. It'll barely register. These wings are not spicy and you won't need any help from the accoutrements to inhale the juicy, crispy bites of chicken.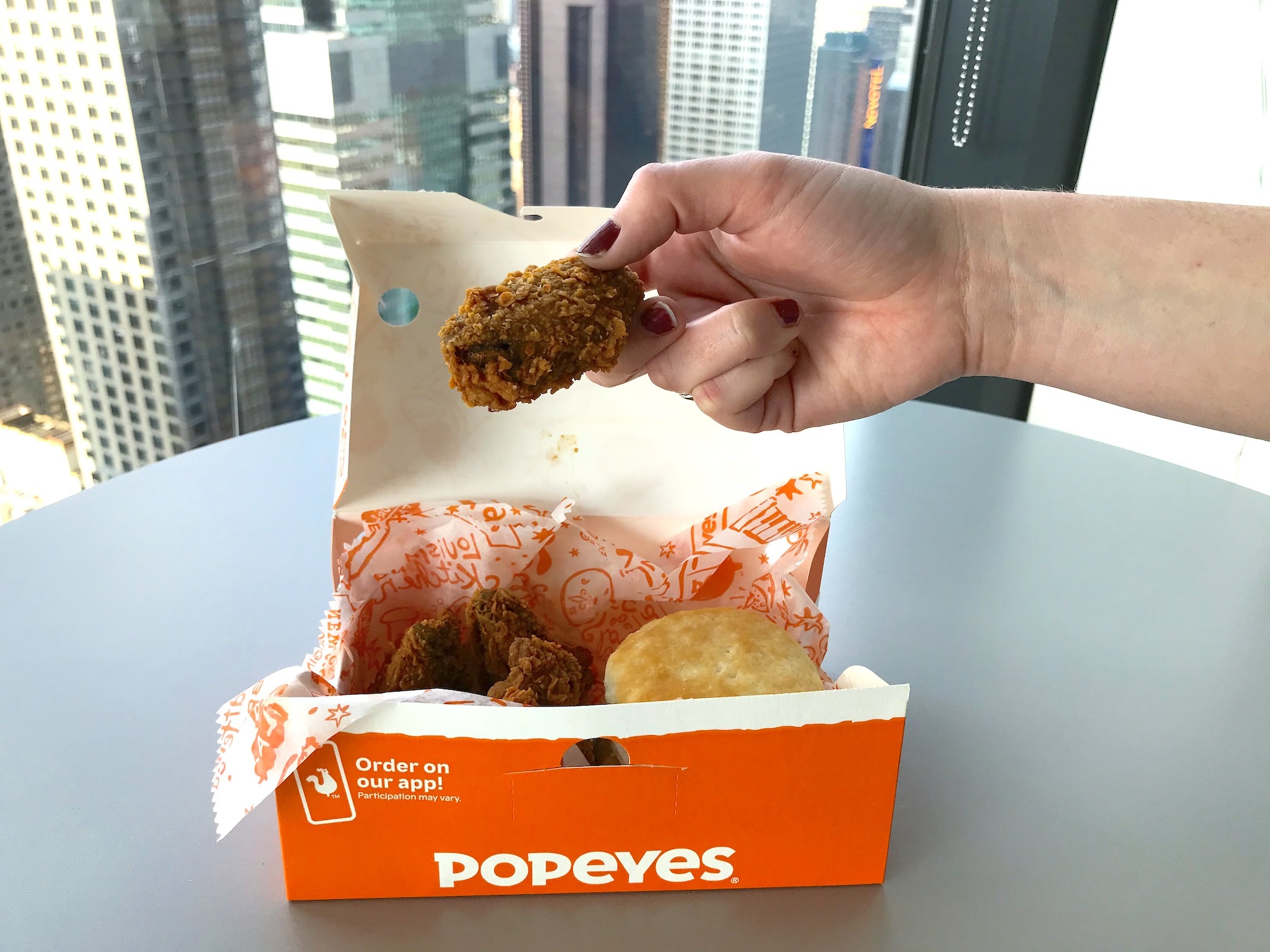 We recently picked up an order from a Popeyes just steps from Times Square after hearing that the chain had reintroduced the wings, which debuted in 2014. According to the company, the wings are marinated in a ghost pepper spice blend for at least 12 hours, hand battered and breaded.
Despite the lack of heat, the wings were delicious. The drumettes and tipless wings have a thin coating of breading that doesn't distract from the meat. You'll bite into succulent pieces of chicken that's fried just right with a golden hue.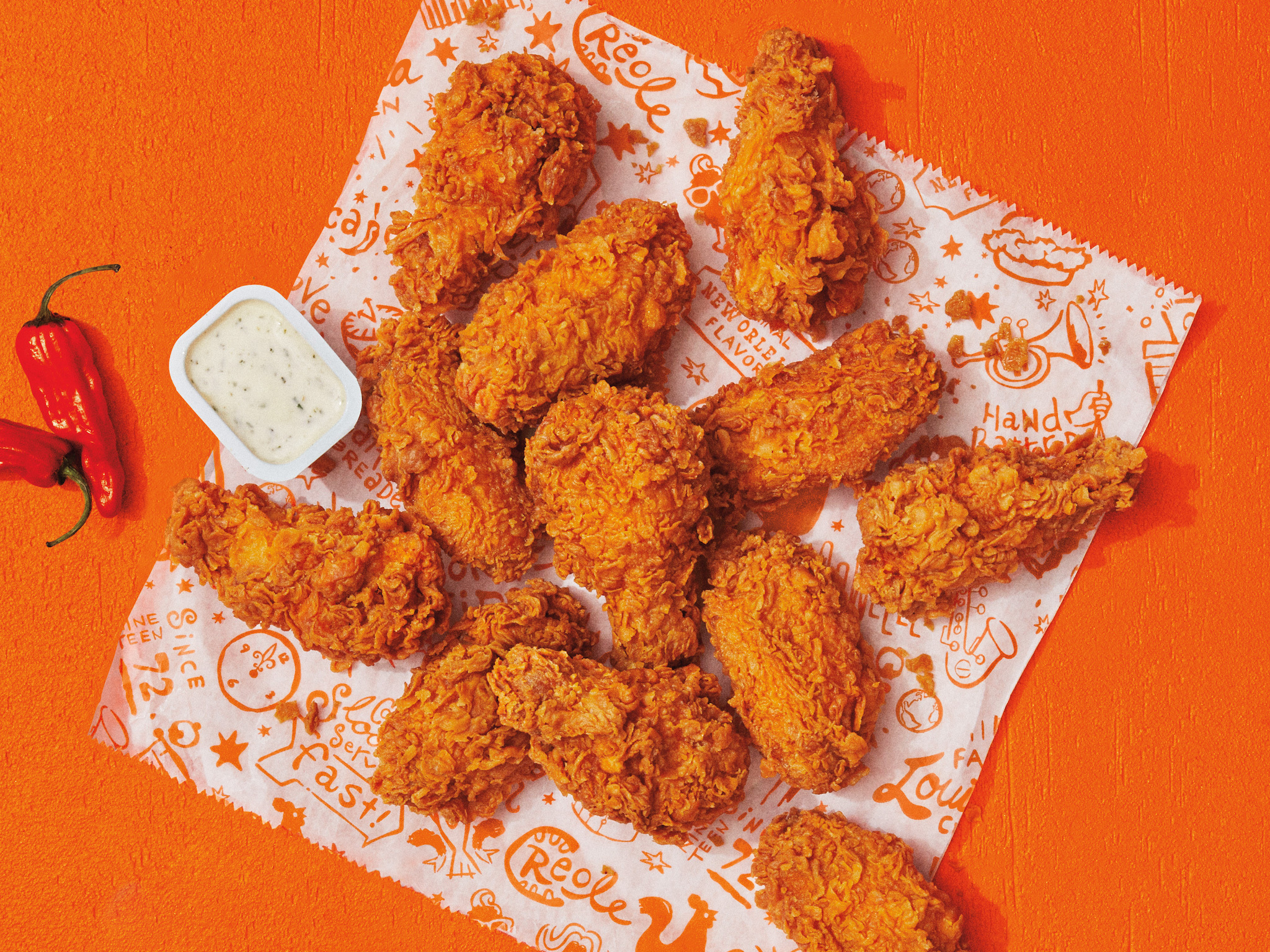 But where are the ghost peppers? The hit of heat does build up slightly after a few bites but even a dash of Tabasco would infinitely increase the spicy factor. You'll have to be prepared for a letdown, especially when ghost peppers are known to be nearly 10 times hotter than jalapeno and habanero peppers—but you'd never as you take these wings out of their paper box.
We'd still order these wings. After all, Popeyes' fried chicken is popular for good reason—and it's not because they're spicy.
Most popular on Time Out
- Travel restrictions between the United States, Canada and Mexico have just been extended through October 21
- Here's how to get a free shake at Dairy Queen today
- 12 scenic Midwest breweries worth a trip
- Everything new coming to Netflix in October 2020