As stay-at-home orders and an extremely contagious virus have forced the global population into limited mobility and an avoidance of public transportation, Americans have been turning their attention towards one of the most traditional ways of getting around: the bike.
Unsurprisingly, the stratospheric increase in demand for all sorts of bikes has led to a country-wide shortage of the product.
The New York Times points out that, according to market research company N.P.D. Group, "in March, nationwide sales of bicycles, equipment and repair services nearly doubled compared with the same period last year." In the same time span, "sales of commuter and fitness bikes [...] increased 66 percent, leisure bikes jumped 121 percent, children's bikes went up 59 percent and electric bikes rose 85 percent." The trend seems to have officially caught on back at the start of the United States' tackling of the pandemic: in quarantine, everyone is biking around, including our kids.
But it isn't a mere surge in requests that has caused the shortage. As COVID-19 forced major manufacturing plants and factories around the world to close down, the production of bikes (and bike parts) has slowed down to a near halt. Orders placed months ago are just now being dealt with, with new ones growing at a rapidly steady pace, forming backorder lists that will likely take a few months to be filled.
There's more: "In 2018, President Trump ordered tariffs on products coming in from China, which included bike parts found in most entry-level bicycles," explains Inside Hook. "America's biking distributors responded in kind, ordering 25 percent fewer bikes in 2019, and 30 percent fewer than that, in the first quarter of this year." Couple all that with skyrocketing demands and the grandiosity of the shortage becomes even more apparent.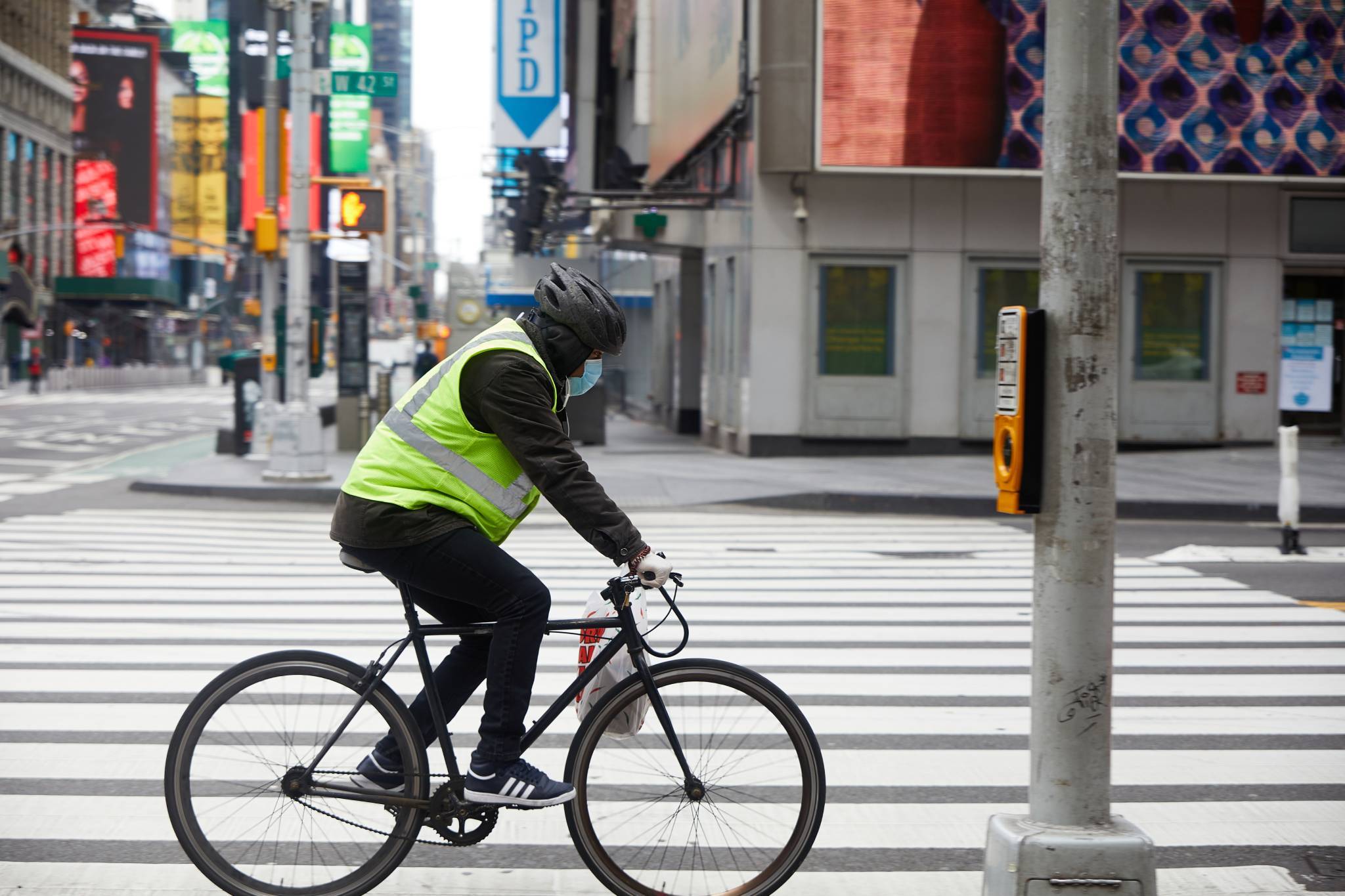 As for the few bikes that are available, customers are looking at price tags close to $1,000. Brooklyn Bicycle Company president Ryan Zagata tells the New York Times: "if you went into a store three weeks ago you could find a bike under $1,000. Right now shelves are bare."
Also talking to the New York Times, Lee Katz of Chicago's Turin Bikes mentions the sub-par inventory for bikes that cost less than a grant. "We've got a few right now, but it's a matter of scrambling for them," he tells the paper. "We really don't expect to see much in the way of inventory like that until July."
It seems like Americans are looking for more than an efficient way to get around. Bike riding has become an actual pastime that has the added bonus of requiring to be done outdoors without the fear of coming into too close proximity with others. It also happens to virtually be one of the only other forms of cardio exercise, in addition to running, that can be tackled during quarantine as access to gyms has been completely restricted.
This all begs the question: are bicycles here to stay? Are we now conditioned to ride around our cities on bikes instead of taking the bus or a subway? It then follows: Have we indirectly found a way to curtail the use of cars, modes of transportation for which our cities were built but that have clearly negatively impacted our environments? Is America going to become a bit more like Europe, a continent devoted to bike ridership unlike any other in the world? Only time will tell.
Most popular on Time Out
- Brace yourselves for the return of the drive-in movie theater
- US-based airlines will resume operating international flights as early as next month
- You can send a free pint of ice cream to anyone you want to right now
- Online party games to play remotely with friends
- You can play Cards Against Humanity online for free