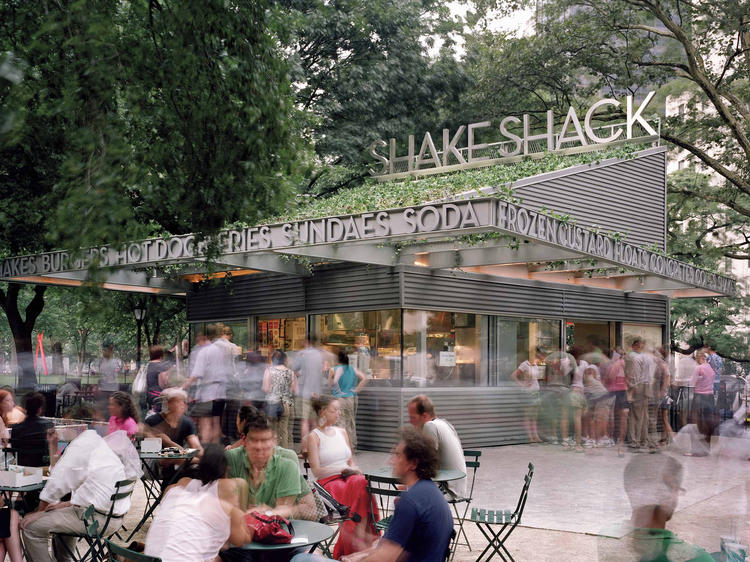 Photograph: © Peter Mauss/Esto
It may be easy to make a burger, but it's not always easy to make a great burger. Shake Shack, however, has tender, juicy patties on lock—at 60-plus locations worldwide (with hundreds more to come). With professional, lightning-fast service and an always-tasty menu that also includes killer loaded dogs and house-made frozen custard, the answer to the question "Wanna go to Shake Shack?" is always a resounding yes.
Signature dish: Shackburger, with single or double patties, cheese, lettuce, tomato and Shacksauce.