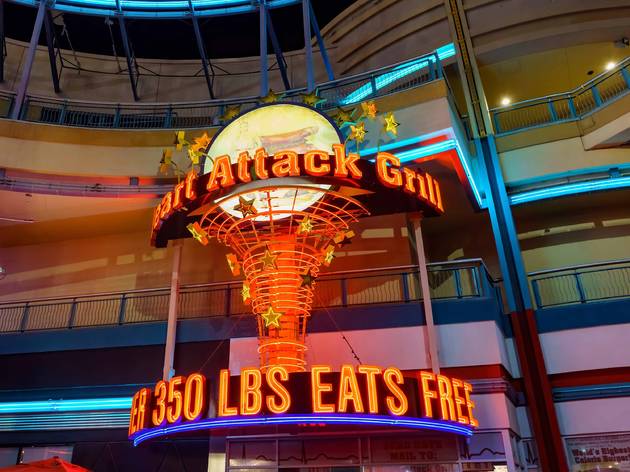 11 truly outrageous themed restaurants in the United States
From a diner inside a laundromat to a tiki bar with a swimming pool, these are the most fun themed restaurants in the USA
You don't go to a themed restaurant for the food, you go for the experience. For example: If you're looking for the best burgers in America, you can head to a number of delicious cities, but if you're looking for a eight-patty-high, bacon-slathered, heart-attacking-inducing burger, then you can only go to Las Vegas. Similarly, tiki bars can be found across the country, but only San Francisco has a indoor lagoon where a live band plays from a floating boat. And we haven't even mentioned the laundromat-slash-restaurant in Texas or the live mermaids in Nashville. You get the picture. Head to these unique themed restaurants in the USA if you want something more than your average night out.
RECOMMENDED: Can you handle these spicy food challenges across the USA?
Check out these bizarre landmarks too
You can't say you've explored this whole country until you cross some of these weird landmarks in the USA off your list.