The best fast food in America
Famished and in a hurry? Discover the best fast food in America, ace on-the-go joints for burgers, fries and more.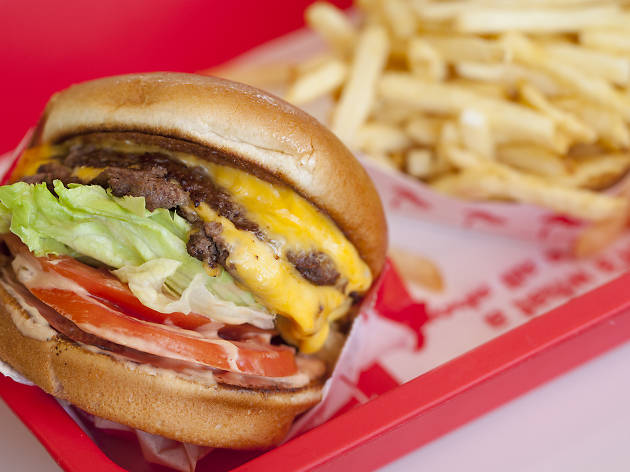 Scoff all you want, but sometimes there is absolutely nothing more satisfying than fast food in America. Okay, so we'll admit that those times often tend to be during road trips or after long nights out. (Speaking of boozy evenings and rough mornings, we've also rounded up the best dance clubs and hangover food in America). But we'll wholeheartedly own up to the fact that, on the right occasion, we're suckers for drive-through eats. No matter what you fancy—fresh-made burgers, southern staples, decidedly Americanized Mexican food—we've got you covered. Be sure to hit one of the spots below up while checking out the most awesome places to visit in the USA.

RECOMMENDED: The best burgers in America
Best fast food chains in America
1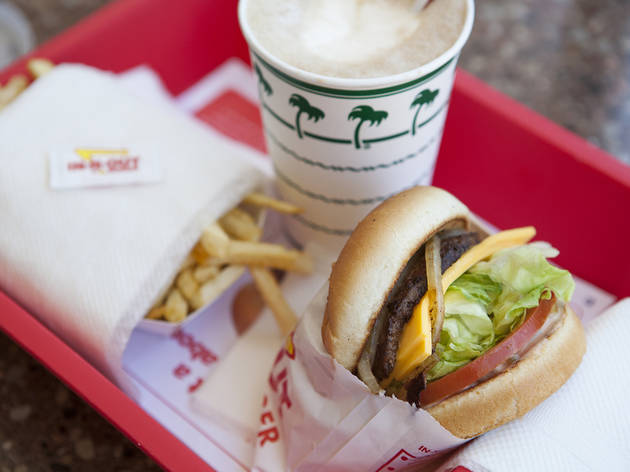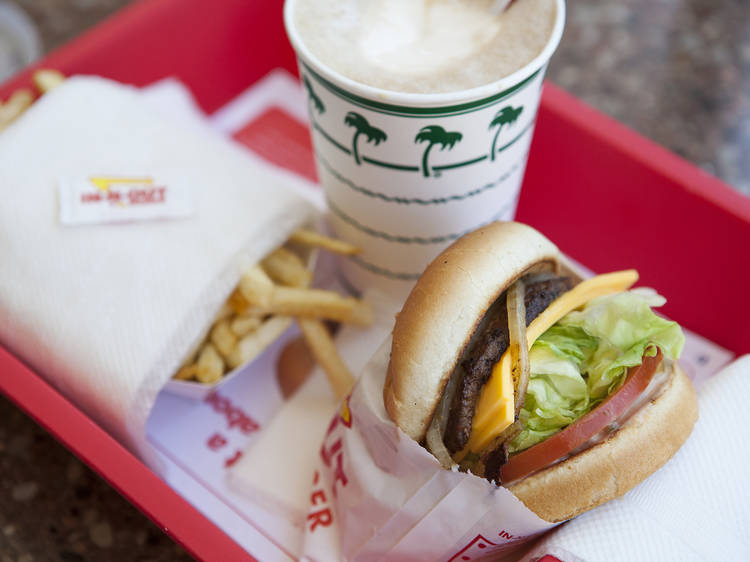 Photograph: Jakob N. Layman
There's nothing clandestine about the "secret" menu at In-N-Out—it even has a page on the Cali chain's website. But the not-so-covert items still garner a cult-like following by those who make the pilgrimage out west for smashed burgers and animal-style fries. Besides, who can argue with the tastes of The Dude from The Big Lebowski?
Must-order: Double-double
2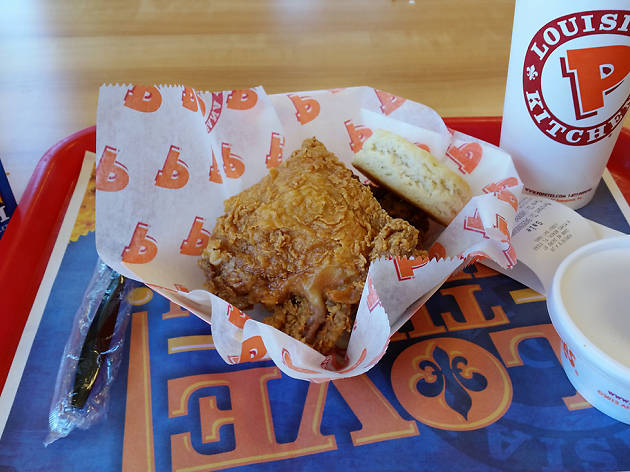 Photograph: Courtesy CC/Flickr/osseous
Popeyes Louisiana Kitchen
It's all about the spice, people. Popeyes' hush-hush blend imbues Cajun flavor into many of its beloved dishes, from the signature fried chicken and creamy mashed potatoes to those generously-seasoned fries. It's no wonder the New Orleans-born restaurant has amassed an uber-passionate following.
Must-order: Spicy chicken
3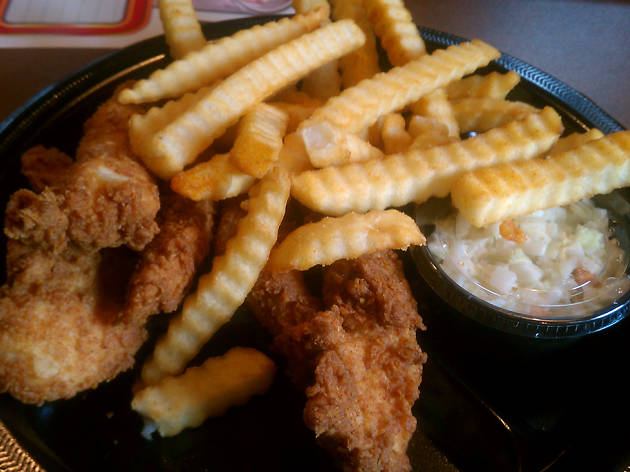 Photograph: Courtesy CC/Flickr/shelnew19
Speaking of fried chicken, Zaxby's is one of the rulers of the roost—at least in the South. Dreamed up by two childhood pals on a Statesboro, Georgia basketball court, the comfort-food spot slings out crispy bird in a number of forms (tenders, wings, etc.), plus a house-made, addictive Zax sauce.
Must-order: Chicken finger plate
4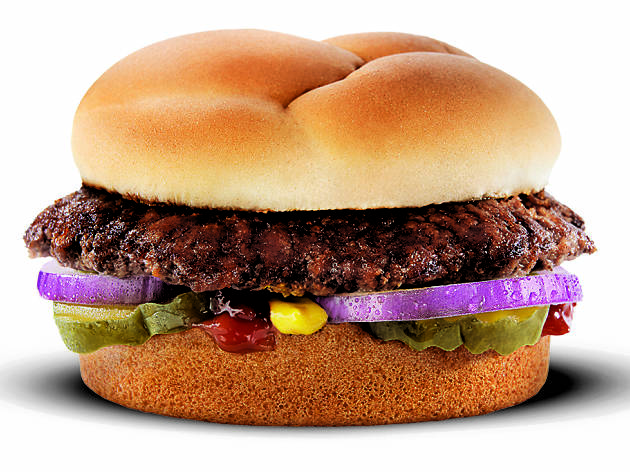 Photograph: Courtesy Culver's
True to its Wisconsin roots, the secret to Culver's exceptional burger is butter. The patties come sandwiched between buns that get a swipe of dairy before hitting the grill, resulting in a delicious package that's best paired with another midwest specialty: frozen custard.
Must-try: ButterBurger
5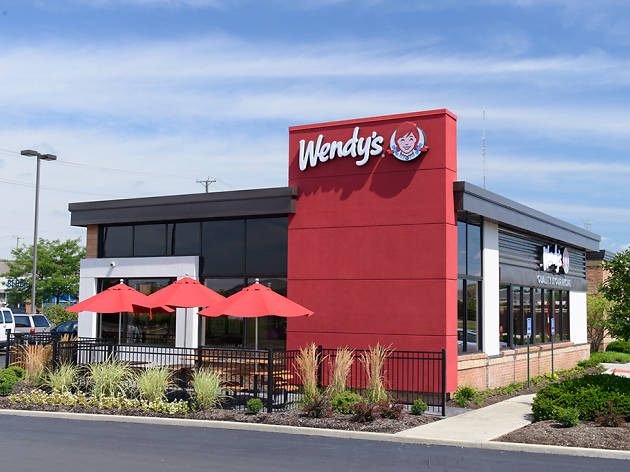 Photograph: Tom Dubanowich
Fun fact for young folks: Wendy's founder Dave Thomas starred in more than 800 commercials for the brand, hawking its burgers in a soft-spoken, grandfatherly demeanor. He passsed away in 2002, but his signature never-frozen beef patties and iconic Frosty desserts live on.
Must-order: Chocolate Frosty
6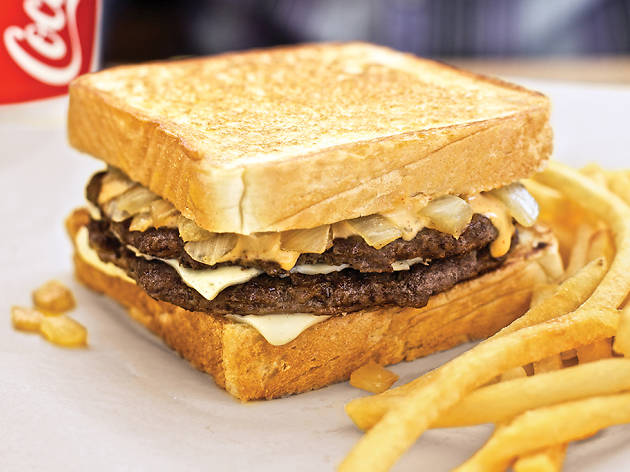 Photograph: Courtesy Whataburger
Down south, Whataburger's orange and white stripes are nearly as iconic as McDonald's yellow M, signaling meaty goodness in the form of wide, thin patties on a toasted five-inch bun. They're not just skilled with beef, however—as much as its namesake hits the spot, Whataburger devotees will tell you that there's no better hangover cure than the honey butter chicken biscuit.
Must-order: Patty melt
7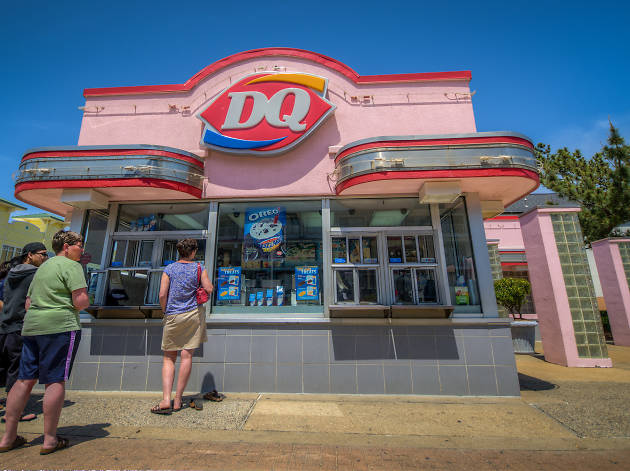 Photograph: Courtesy CC/Flickr/m01229
There are few things as nostalgic—or satisfying—as watching a Dairy Queen clerk do the obligatory Blizzard flip. The hard part is, of course, deciding which add-in best complements DQ's lusciously thick vanilla soft serve—the straightforward classics (Oreos, M&Ms) or the over-the-top combos (Turtle Pecan Cluster, Peanut Butter Cookie Dough)? Psst: The burgers ain't too shabby here either.
Must-order: Oreo Blizzard
8
Photograph: Courtesy Taco Bell
Taco Bell shows no sign of slowing down, debuting a new item seemingly every week. Hell, even its boozy cantinas are continuing to expand. But despite all the additions and newfangled spins on its Mexican fast food, one thing remains a constant: a stoner-friendly, late-night-worthy and cheap menu that hits all the right notes—if you're stoned…or out super late…or broke.

Must-order: Burrito Supreme
9
Photograph: Yelp/Stephen M.
As its name suggests, this family-owned chain in North Carolina and Virginia is obsessed with biscuits. According to the company, the made-from-scratch pucks only call for three ingredients (flour, buttermilk and shortening) and get turned out every 15 minutes, guaranteeing warm, fluffy biscuits at all hours.
Must-order: Ultimate country ham biscuit
10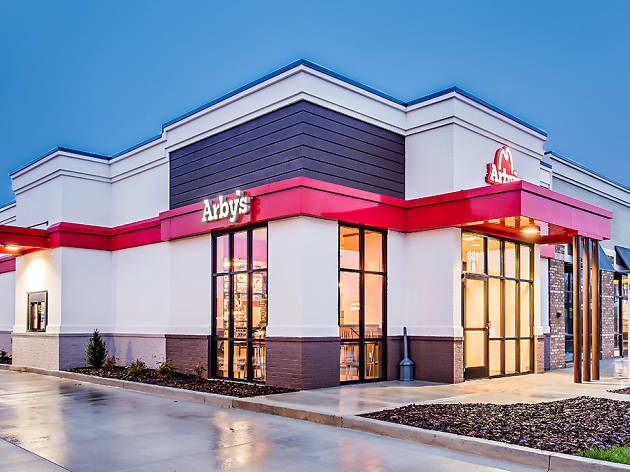 Photograph: Courtesy Arby's
While the fast-food powerhouse's slogan may be "we have the meats," no meal is complete without a side of tough-to-quit curly fries. And 55 years into its run, Arby's still serves up those classic Roast Beef and Beef 'n Cheddars.
Must-order: Smokehouse brisket sandwich
More essential American eats
Discover the top buttery, melty sammies in the States
From coast to coast, there are plenty of wacky, unique and weird eateries