Heads up! We're working hard to be accurate – but these are unusual times, so please always check before heading out.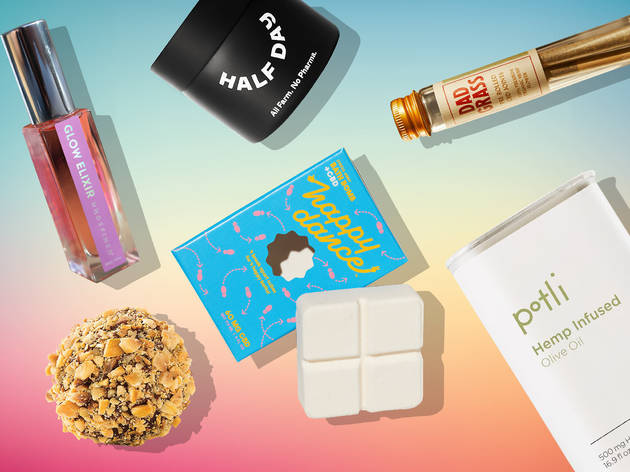 12 awesome CBD products that aren't gummies
From chili oil and bath salts to sparkling water and joints, these are the funkiest CBD products on the market right now.
Look, we love CBD-infused gummies just as much as the next millennial, but there are tons of other ways to dabble in cannabidiol. These days, you can find the stuff in everything from olive oil and bath bombs to sparkling water and truffles.
For the uninitiated, CBD is derived from cannabis plants, but it doesn't contain THC, the psychoactive compound in weed that makes you feel high. Admittedly, there's a lot that researchers don't yet know about CBD, so it's best to take lofty claims with a grain of salt. In short, CBD definitely won't induce the munchies, but it's purported benefits (less stress, better sleep) are still up for debate.
With all of that in mind, there are some awesome new ways to get your daily dose of CBD. Self-care devotees can indulge in serums, salves and salts, all of which are crafted with relaxation in mind. Foodies, on the other hand, can shake things up in the kitchen with chocolates, chili oil and zero-proof spirits. There's something for everyone and every comfort level. Take a look at some of our favorite staff-tested CBD products on the market right now.
The best CBD products right now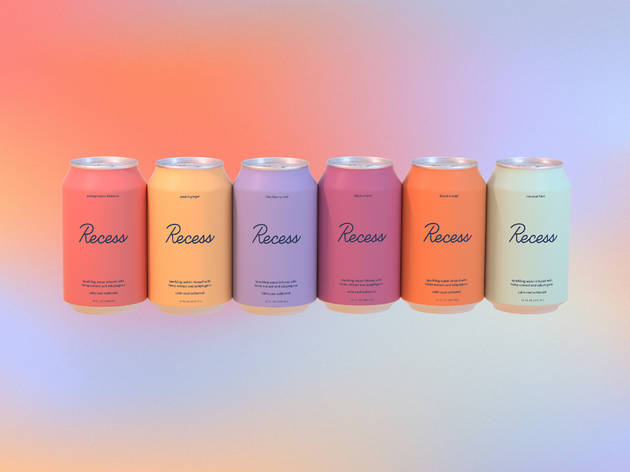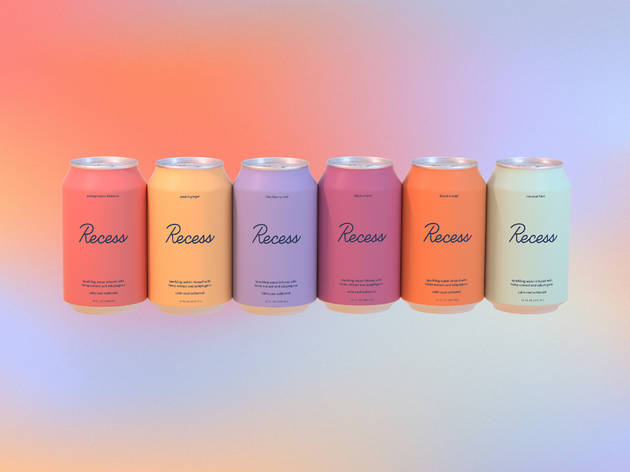 Photograph: Courtesy Recess
1. Sparkling water, Recess ($5 each)
It was only a matter of time before sparkling water got the CBD treatment. Think of Recess as LaCroix's remarkably chill, uber-cool older sister. Each can contains 10 milligrams of CBD plus ginseng, L-theanine and lemon balm—a blend that's designed to help you power through the 3pm slump ("not tired, not wired" is one of the brand's taglines). Choose from bespoke flavors like blood orange, pomegranate-hibiscus and blackberry-chai—or spring for the sampler pack to try them all.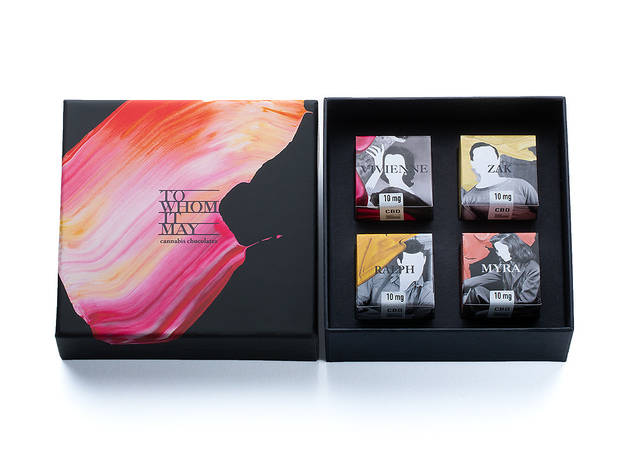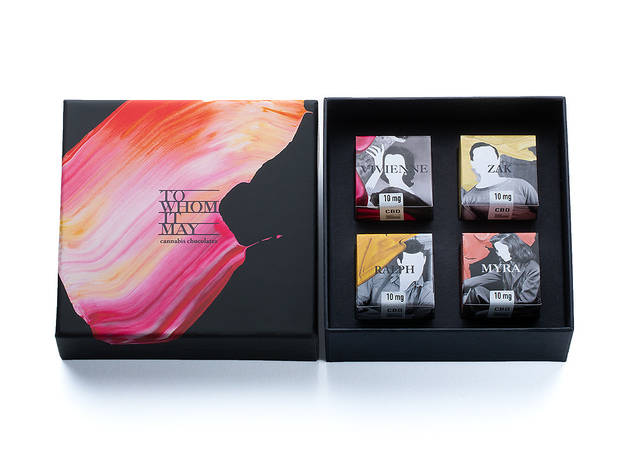 Photograph: Courtesy To Whom It May
2. All Four One chocolates, To Whom It May ($30)
Who needs gummies when you can nosh on luxe truffles infused with CBD? Cannabis chocolatier To Whom It May crafts four distinct morsels: Vivienne is a cherry-cayenne bon bon, Zak is a smoked almond butter truffle, Myra is a hazelnut-brandy bon bon and Ralph is a hazelnut butter truffle. Try them all in this sampler pack, which includes four two-bite candies with 10 milligrams of CBD a piece.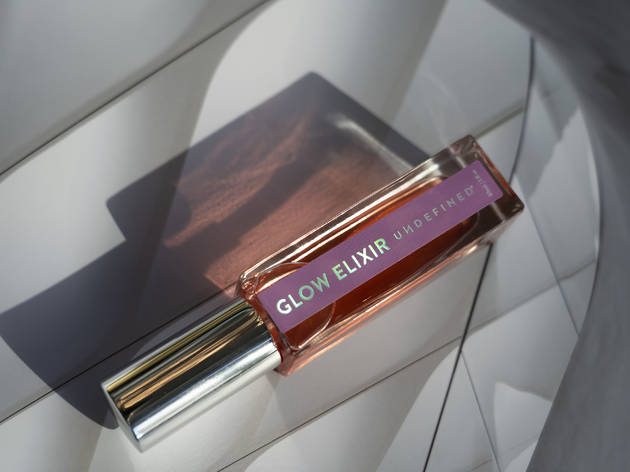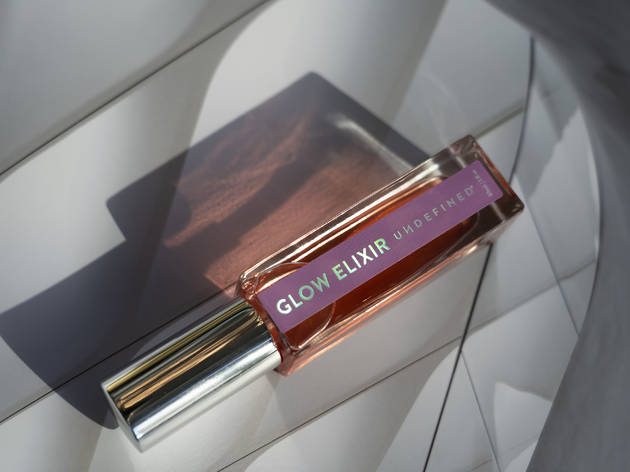 Photograph: Courtesy Undefined Beauty
3. Glow Elixir, Undefined Beauty ($18)
This pink-hued beauty serum pairs 250 milligrams of full-spectrum cannabinoids with a trio of nourishing botanicals: kalahari melon, plum and meadowfoam. The rest of the ingredient list is 100 percent vegan and free of yucky stuff (parabens, artificial dyes and petroleum). Just pat a few drops into your skin day and night to reap the benefits—Glow Elixir is designed to sooth, brighten and moisturize your kisser.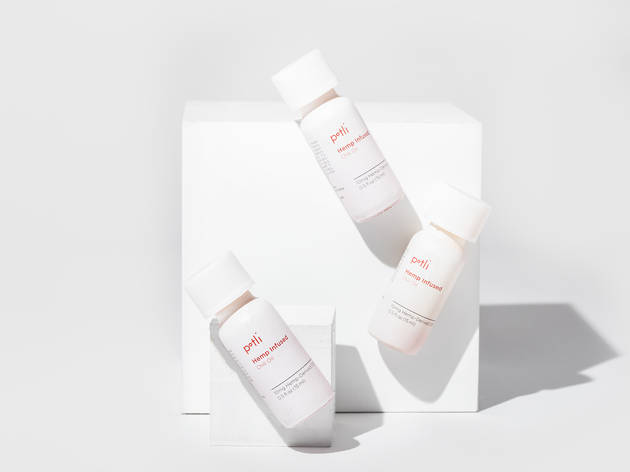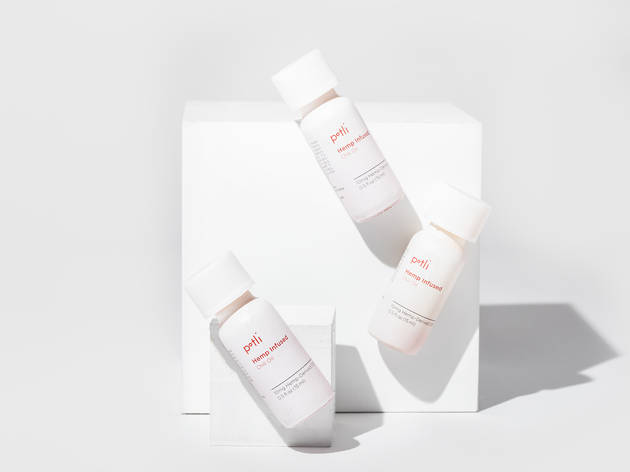 Photograph: Courtesy Potli
4. Umami CBD chili oil, Potli ($18 for 3)
The founders behind this California-based brand pulled inspiration from age-old family recipes to perfect this hemp-infused chili oil. Each vial is delicately dosed with 10 milligrams of CBD that work hand in hand with the oil's natural anti-inflammatory properties. Plus, Potli offers a treasure trove of recipes to get you started, including sweet potato soup and cucumber salad—both of which get a kick of flavor and heat from this full-bodied chili oil.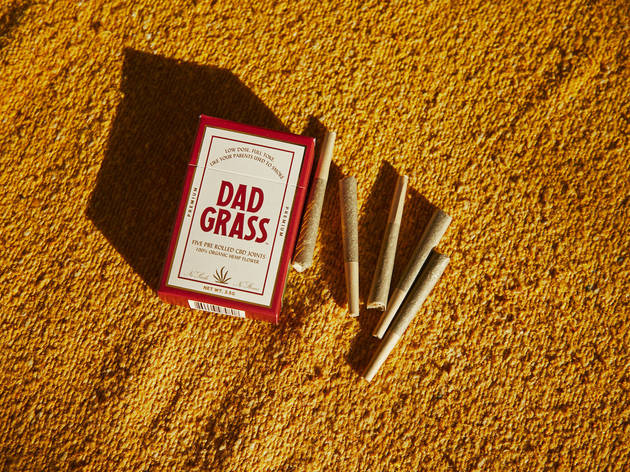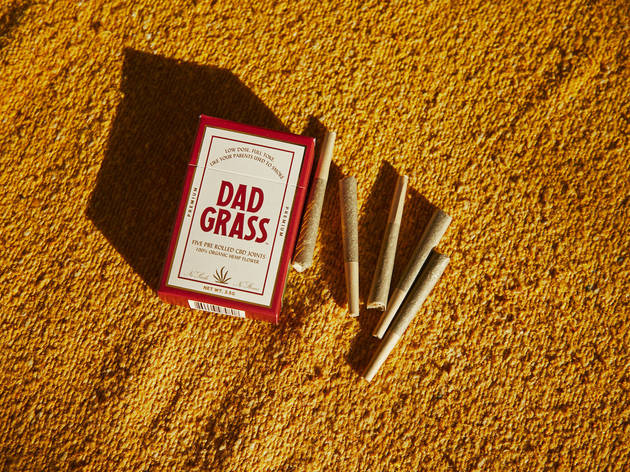 Photograph: Courtesy Dad Grass
5. Hemp CBD preroll, Dad Grass ($35 for 5)
We know what you're thinking: You can smoke CBD? Sure can! The folks at Dad Grass roll picture-perfect joints that are filled with ground organic hemp flower—no seeds, no sticks, no nicotine, no tobacco. They're meant to emulate the low-dose buzz of yesteryear, minus the fuss of getting high (hey, there's a time and a place for everything). Real dads will get a kick out of the brand's stash sleeves, which disguise your joints as a box of screws or a cassette. Genius.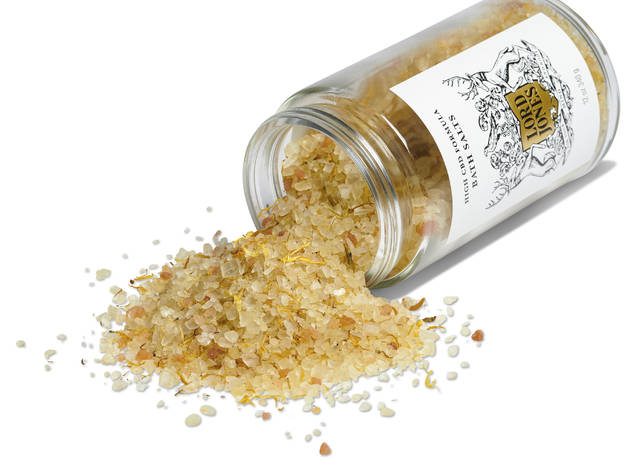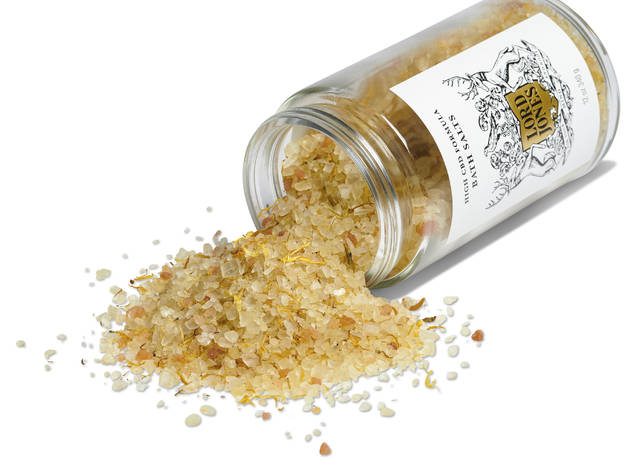 Photograph: Courtesy Lord Jones
6. High CBD Formula bath salts, Lord Jones ($65)
One jar of these CBD-packed bath salts will last you 12 soaks, and each scoop contains about 20 milligrams of CBD. A blend of pink Himalayan and epsom salts gets a boost from essential oils, dried flower petals and herbs. When these crystals hit the water, they'll fill your bathroom with the scent of lush evergreen and bright citrus—perfect for a soothing soak.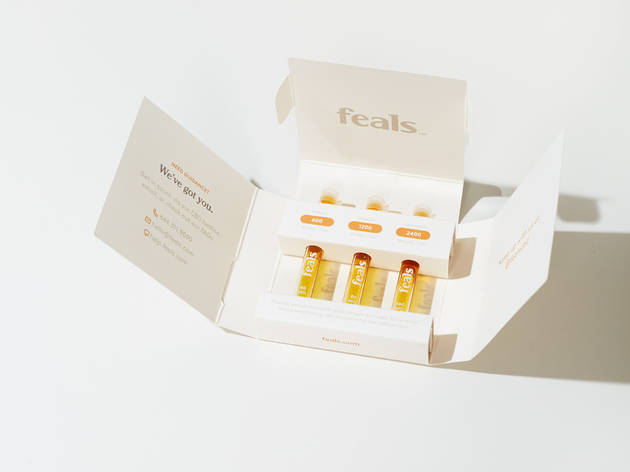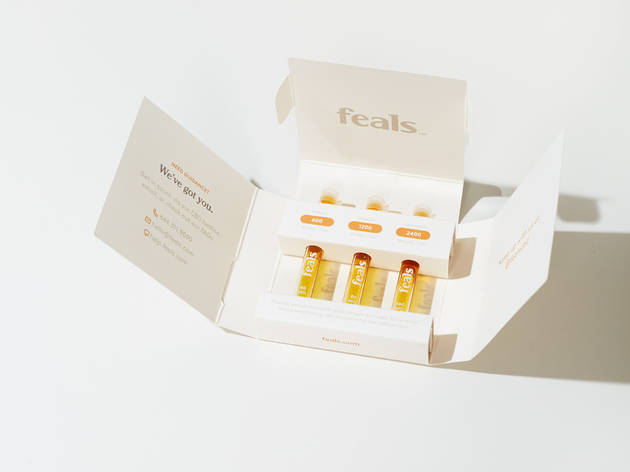 Photograph: Isabella Behravan courtesy Feals
7. The Flight, Feals ($20)
If you'd rather cut straight to the chase, CBD extract could be the way to go. Feals deals in sleek-looking droppers that come in three different strengths (from 600 to 2,400 milligrams of cannabidiol per container). Where to start? First-timers can order the Flight, which includes a sample of each dosage so that you can try them all before you commit to one. Feals recommends starting with a drop or two under your tongue at the same time daily; check in with yourself throughout the day to see how you feel.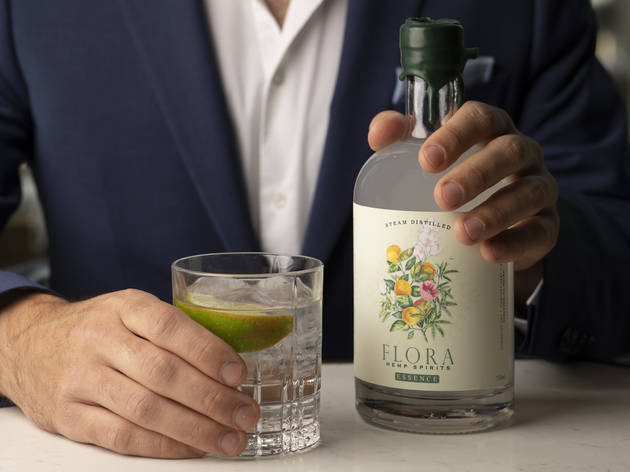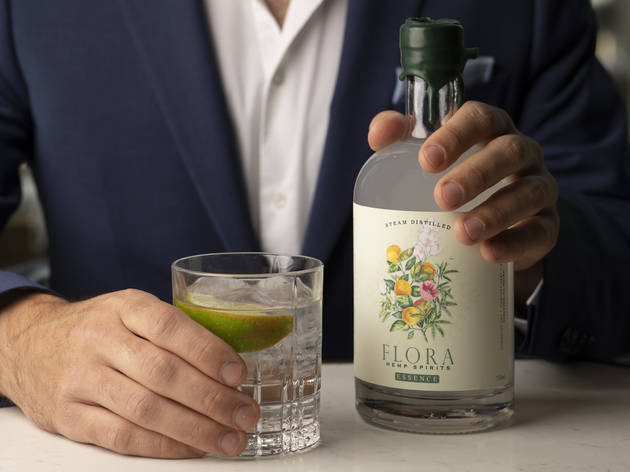 Photograph: Collin Pierson
8. Non-alcoholic hemp spirit, Flora ($40)
Whether you're partaking in dry January or just looking for ways to cut back on booze, the non-alcoholic beverage market is booming. Hemp-based spirits, on the other hand, are a bit harder to find. Enter Flora, a citrusy, zero-proof elixir that's rich in botanical flavors like rosemary, juniper and lavender. Crafted by two Chicago bartenders looking to fill the mocktail void, Flora contains about 25 milligrams of CBD per serving. Pair it with tonic for a simple riff on a G&T or mix it with lime juice and simple syrup for a booze-free marg. The possibilities are endless—especially when you don't have to worry about a raging hangover.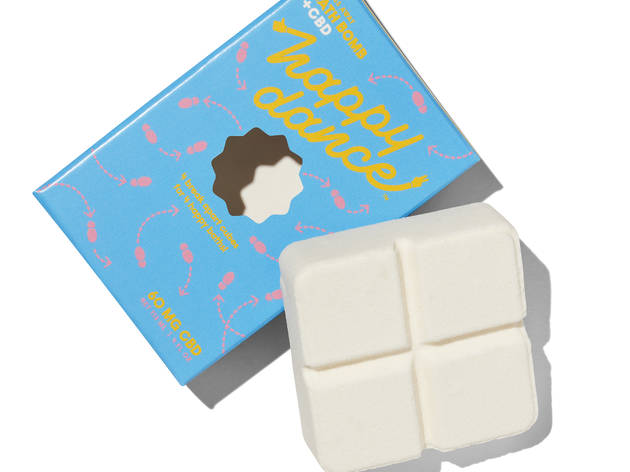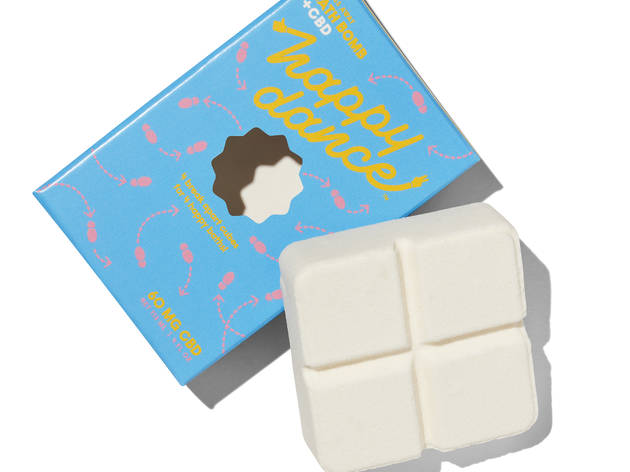 Photograph: Courtesy Happy Dance
9. CBD bath bomb, Happy Dance ($15)
The Good Place star and sloth enthusiast Kristen Bell recently debuted a feel-good line of CBD products that scream self-care. Start with the bath bombs, which can be broken into four pieces containing 15 milligrams of CBD each. The grapefruit-scented squares are packed with moisturizing coconut oil and cocoa butter. Plus, the brand donates 1 percent of profits to L.A.-based A New Way of Life Re-Entry Project, a Black-owned nonprofit that lends a hand to women navigating life after prison.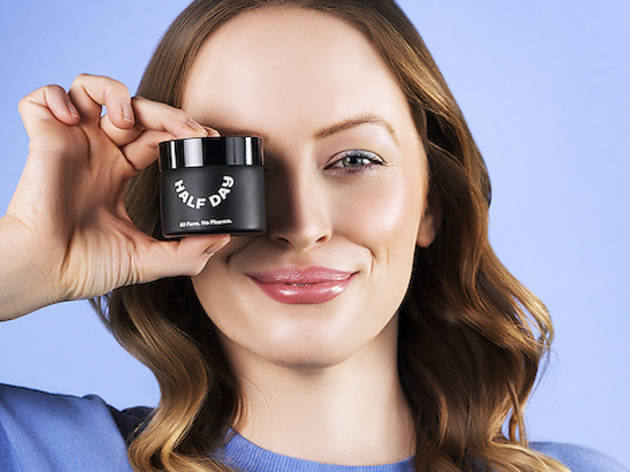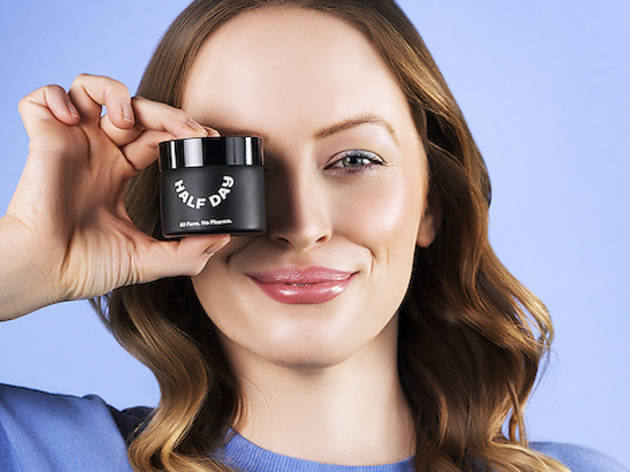 Photograph: Courtesy Half Day
10. CBD salve, Half Day ($30)
If you want to slather CBD all over your body, this Chicago-made salve is as good as it gets. Crafted in small batches with top-notch ingredients, the balm melts like butter when it comes in contact with your natural body heat. In addition to 500 milligrams of CBD per jar, the topical is loaded with beeswax and shea butter to maximize moisture and protection. A blend of mint, lavender and eucalyptus oils impart an intoxicating scent, making it wearable day or night. You might as well sign up for a subscription so that a new jar is delivered to your door every month.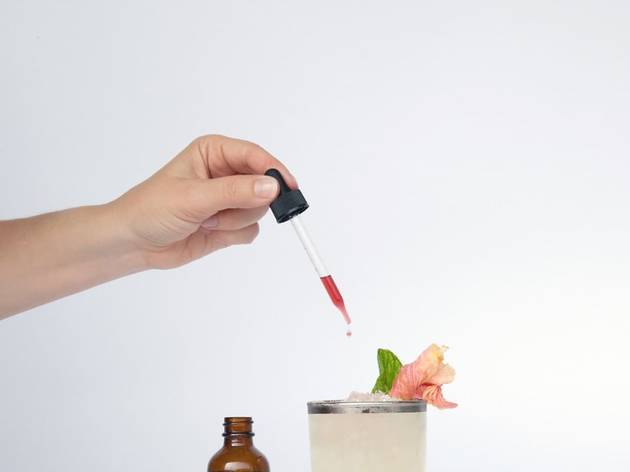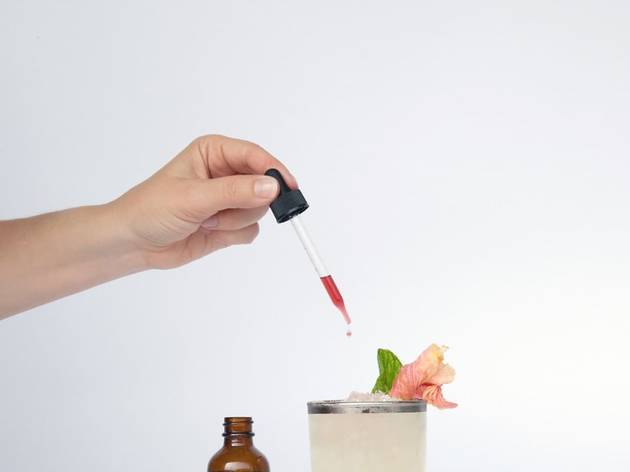 Photograph: Caley O'Grady
11. CBD bitters, Cordial Organics ($32)
Cocktail nerds, listen up: You can add a splash of CBD to your favorite boozy concoction thanks to these beautifully crafted bitters, which come in alluring flavors like ginger and hibiscus. Use them just like you would traditional bitters—a few drops can elevate a classic cocktail or a glass of mineral water with citrus. If you're counting, each bottle is infused with 300 milligrams of CBD, which gets you about 5 milligrams per dropper.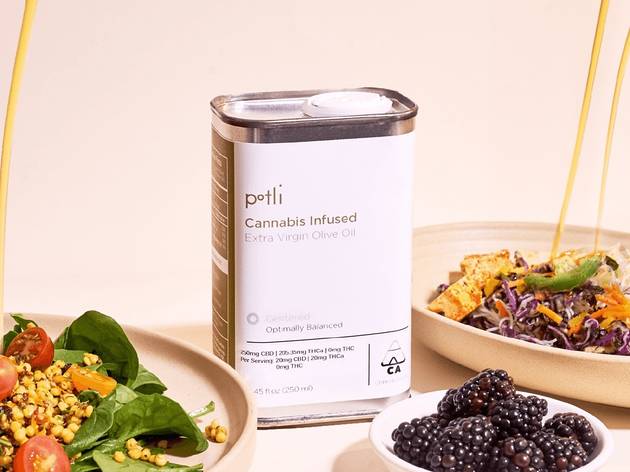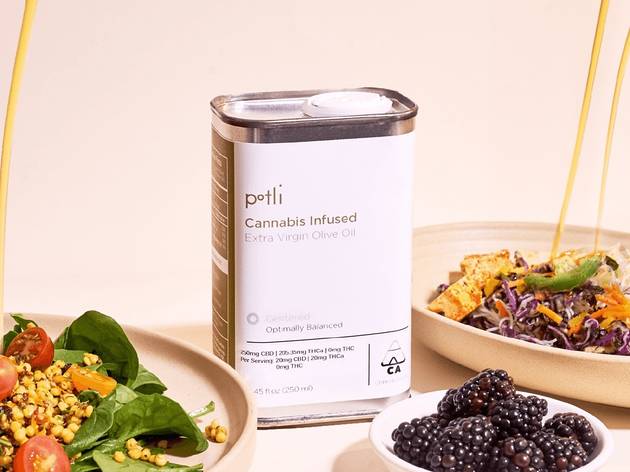 Photograph: Talia Dinwiddie
12. Extra Vibrant Olive Oil, Potli ($32)
If you'd rather drizzle your CBD over avocado toast or a salad, Potli has you covered with EVOO that's dosed with 250 milligrams of cannabidiol. Sourced from a family-owned orchard in Carmel Valley, California, the oil itself is smooth with a peppery bite and floral undertones. Use it when you're cooking with light to medium heat, or mix it into dressings and sauces for a subtle dose of chill.