16 of the best fall boots to buy this season
The end of summer means one thing: It's boot season, baby. Stock up on several pairs of the best fall boots.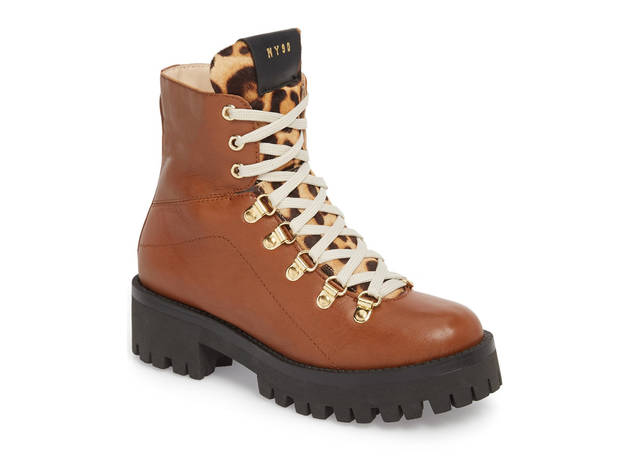 If there's anything to look forward to about the end of summer, it's the opportunity to switch gears when it comes to footwear—namely, going from sandals to the best fall boots. Fall boots offer the style you want without the clunk of heavy winter gear. Whether you fancy a pink suede heeled bootie or a hardcore combat boot, we're here to deliver the best options for a grand footwear foray into the fall season. With the best boots for fall on your feet, you'll be strutting into Halloween and Thanksgiving in style. P.S.: You might want to update your home with some brand-new fall decor while you're at it.
Fashion-forward boots for fall
1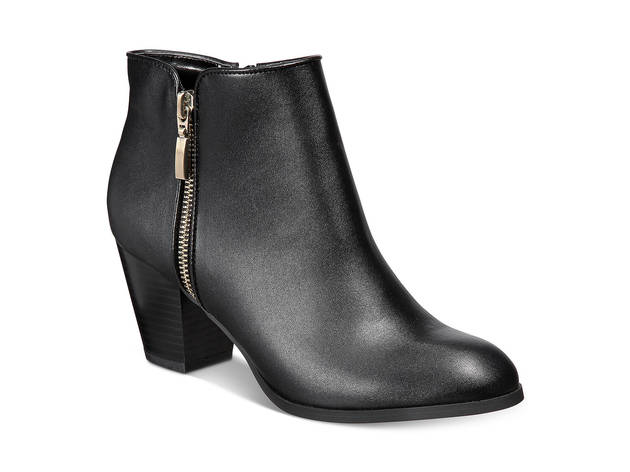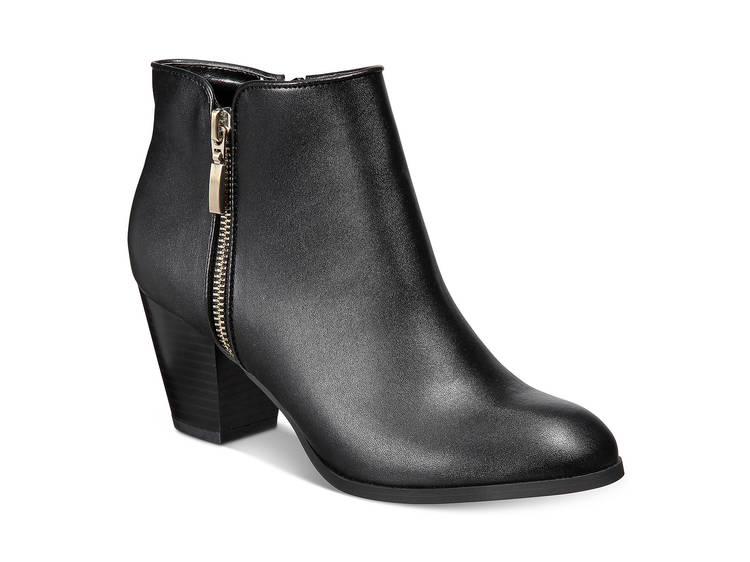 Photograph: Courtesy Macy's
2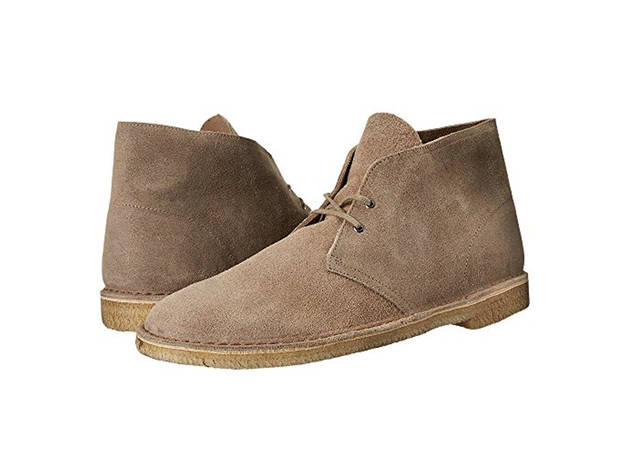 Photograph: Courtesy Zappos
This crepe-soled, lace-up shoe-boot imitates those worn by British army officers in World War II. Any man will look effortlessly stylish in this neutral suede pair.
$97.96 on zappos.com
3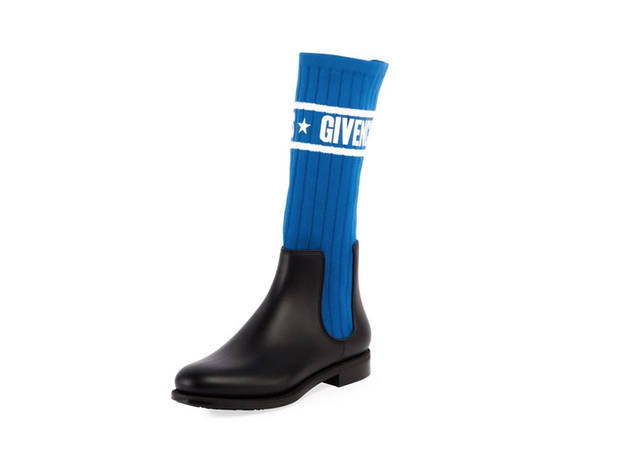 Photograph: Courtesy Bergdorf Goodman
This half-sock, half-rainboot is hot off the Givenchy runway. Slip this rubber pair on for maximum coverage and a maximum statement on a rainy day.
$495 on bergdorfgoodman.com
4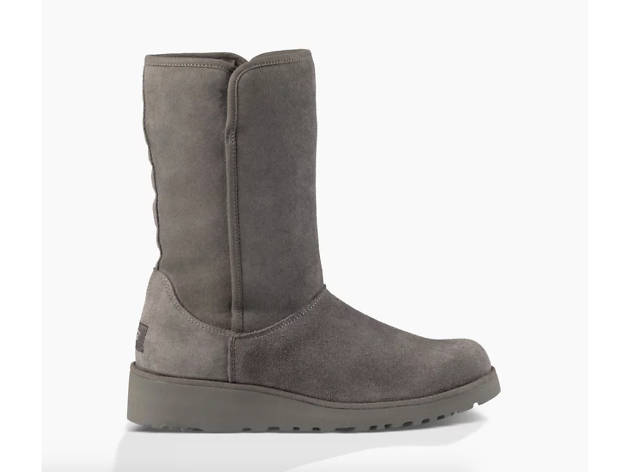 Photograph: Courtesy UGG
5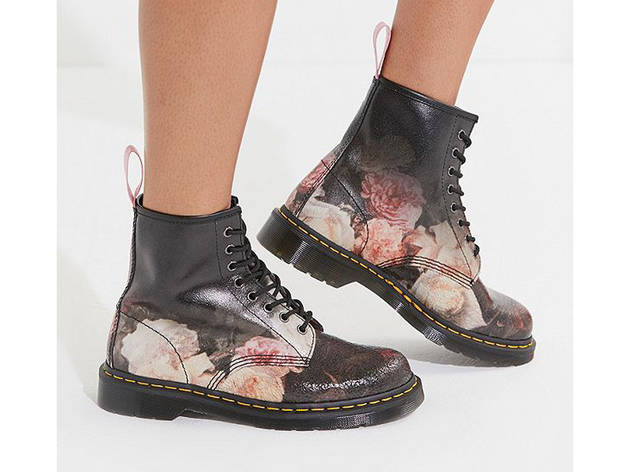 Photograph: Courtesy Urban Outfitters
Over the Doc Martens of yesteryear? This floral version is new in town. The same silhouette has a shiny, distressed finish and beautiful, old-world floral print. Welcome to rebellion in 2018.
$155 on urbanoutfitters.com
6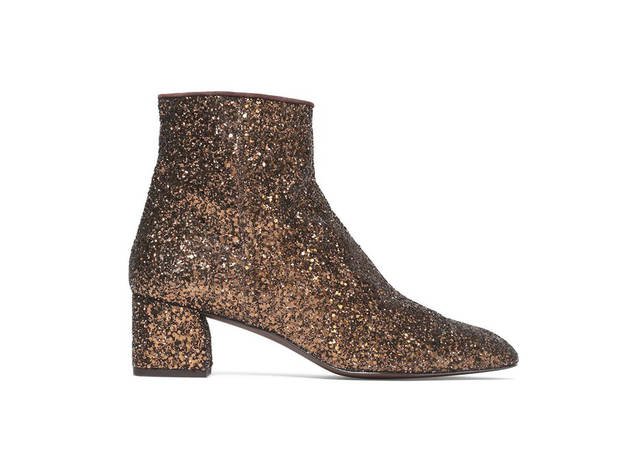 Photograph: Courtesy The Outnet
If you're not afraid of some glitter, Castañer has got the boot for you. These bronzy ankle boots bring the star power, plus a little extra height!
$68 on theoutnet.com
7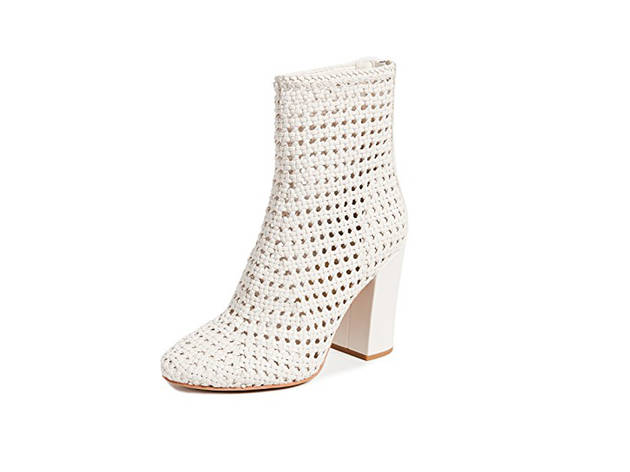 Photograph: Courtesy Shopbop
White after Labor Day? Sure thing. These perforated ankle boots from Dolce Vita are made for strutting, no matter the season.
$90 on shopbop.com
8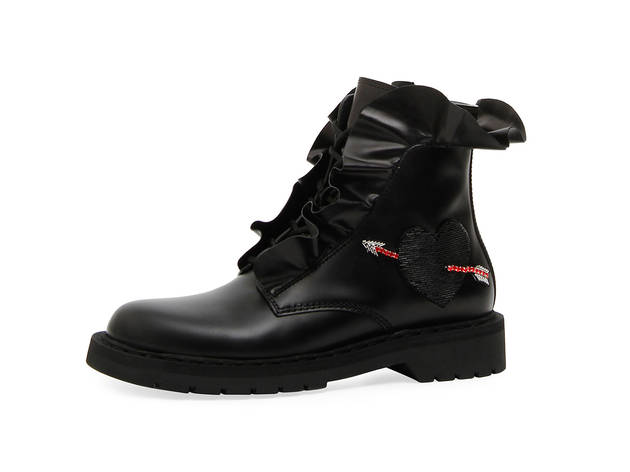 Photograph: Courtesy Bergdorf Goodman
These high-fashion boots feature Valentino's signature ruffles juxtaposed against a tough, calfskin combat boot. The kicker? They're adorned with a big heart and cupid's arrow.
$1375 on bergdorfgoodman.com
9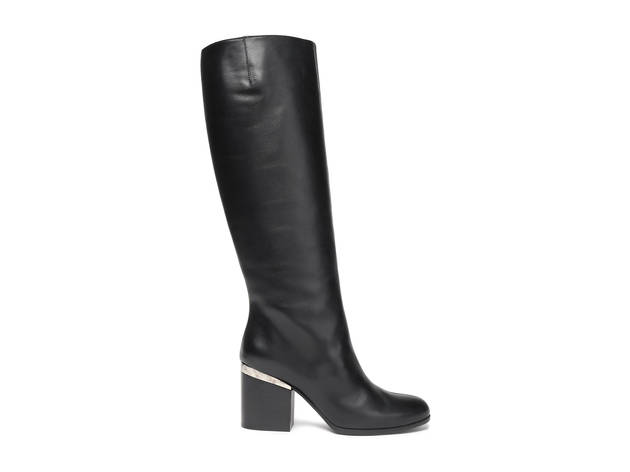 Photograph: Courtesy The Outnet
Amp up your sex appeal with these knee-high, block-heel boots from Italian maker Hogan. A sliver of silver hardware lends some edge to its sumptuous black leather.
$168 on theoutnet.com
10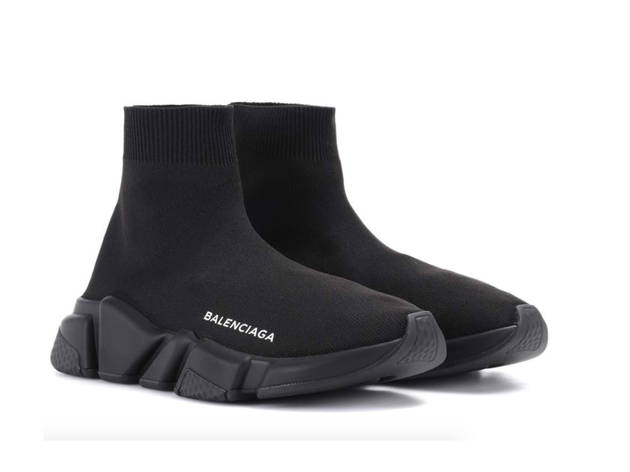 Photograph: Courtesy My Theresa
When Cardi B rapped about the "boots that look like socks," she was talking about Balenciaga. This sneaker-like pair is a sporty speed-trainer and ankle boot in one.
$695 on mytheresa.com
11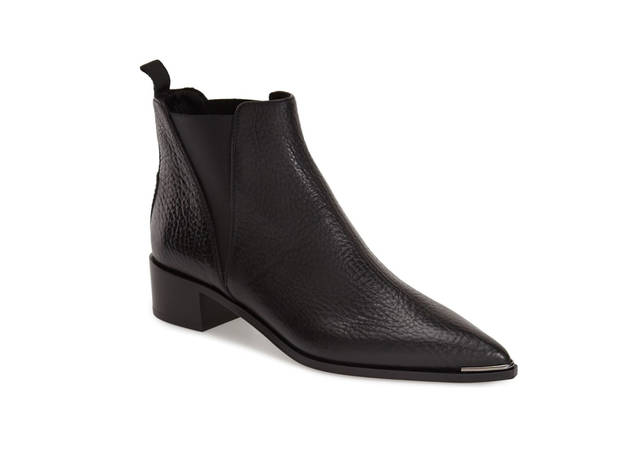 Photograph: Courtesy Nordstrom
It doesn't get more European chic than this pair of Acne pointy-toe ankle boots. This sleek bootie is low-heeled, has a stretchy ankle for the perfect fit and is crafted from the prettiest leather around.
$560 on nordstrom.com
12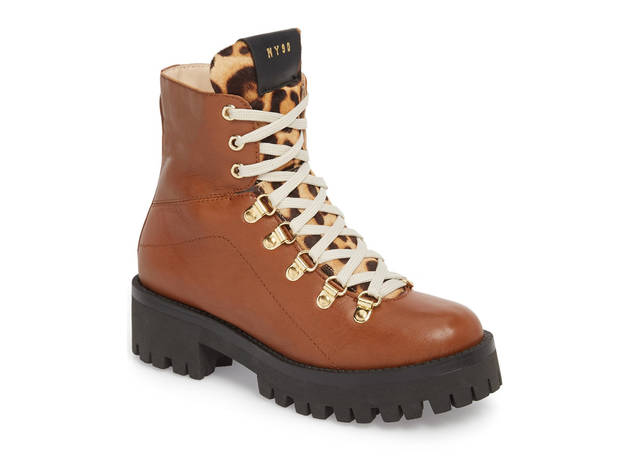 Photograph: Courtesy Nordstrom
This lace-up hiker boot has more flair than you'll know what to do with. Its thick sole is incredibly comfortable and its hefty tongue is covered in a sassy leopard print. These boots would be perfect for roaming the city streets or a rural mountainside.
$99.90 on nordstrom.com
13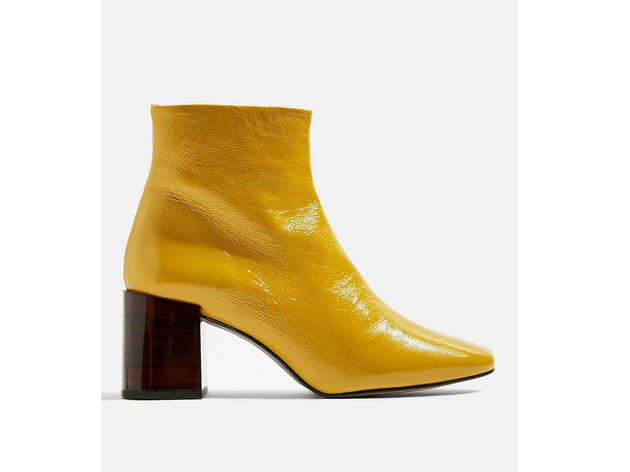 Photograph: Courtesy Topshop
Yellow is the color of the season and there's no better way to rock it than in a retro-inspired almond-toe boot in shiny mustard-hued leather.
$150 on topshop.com
14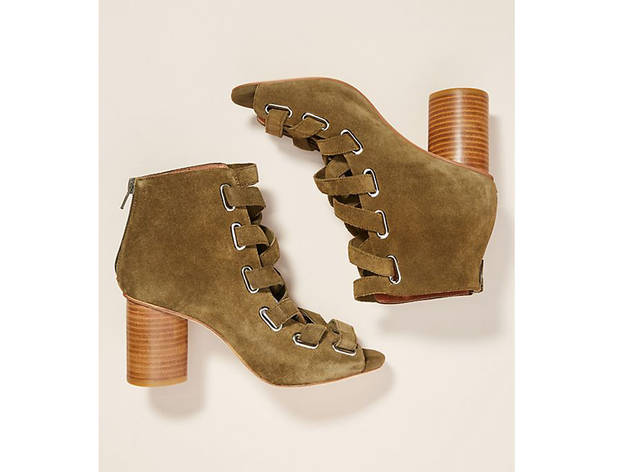 Photograph: Courtesy Anthropologie
Dive into fall head-first with these open-toe "shooties." This lovely lace-up style has an easy zip closure at the heel and is the perfect blend of a going-out heel and a sturdy fall boot.
$178 on anthropologie.com
15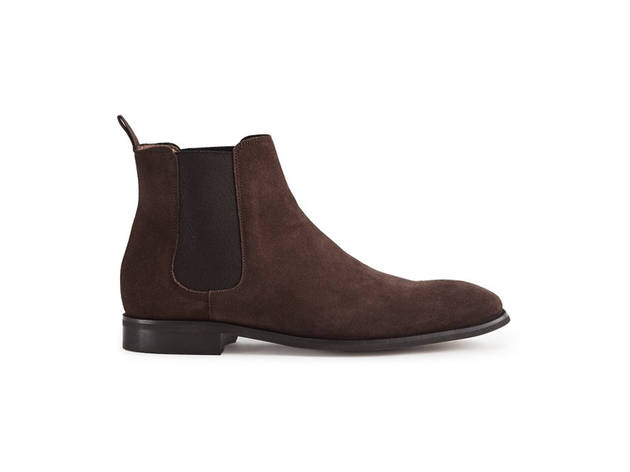 Photograph: Courtesy Reiss
16
Photograph: Courtesy Amazon
Sport these grayish dusty pink booties from Tory Burch to make heads turn. A beautiful patent-leather round toe makes them extra-special.
$598 on amazon.com