A round up of our favorite iPhone cases
Need to protect your precious new iPhone? Best take a look at this hand-picked list of the best cases
Got that new iPhone X? Sticking with your trusty 6? Regardless, a good case will take you places. More importantly, a good case will prevent scratching, cracking and other forms of damage when you're taking it places. And although they say not to judge a book by its cover, we will certainly judge an iPhone – and its owner – by the case. You can go the crafty and colorful route or stick to the pragmatic side of things. Our comprehensive list of fun, fashionable and functional cases will have you ordering a new one plus one for backup ASAP.
Best iPhone cases
1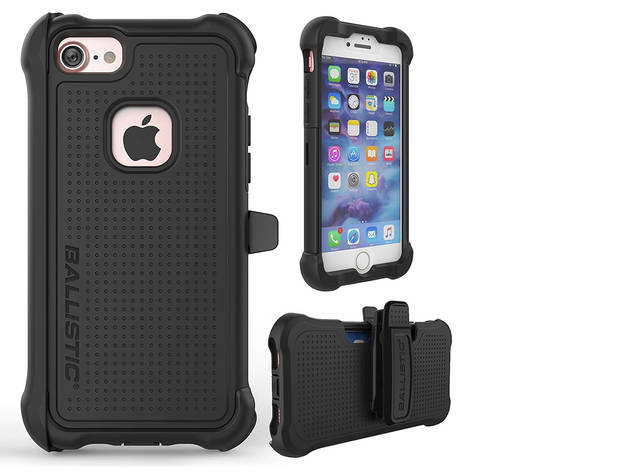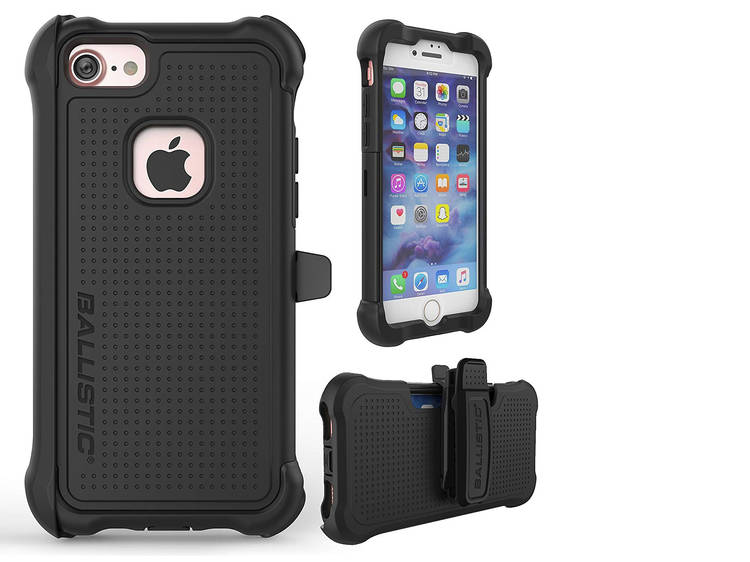 Ballistic is the maker of the hands-down most protective iPhone cases around. Drop your phone every which way and watch it make saves time and again. $29.89 on amazon.com
2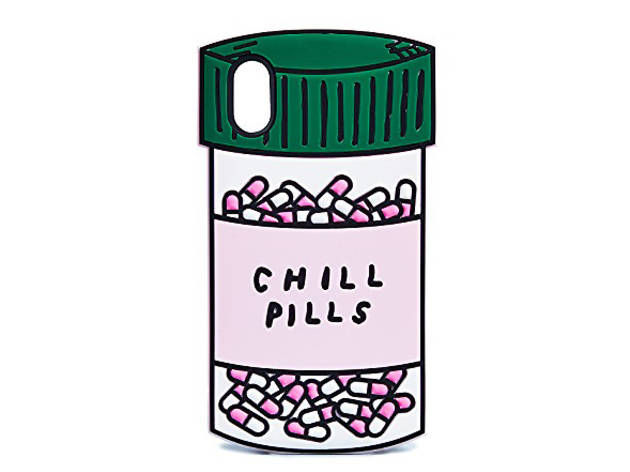 Fans of kitsch will adore this Chill Pill case from Ban.do. It's large and fearless – the perfect companion to your new iPhone X. $32 on shopbop.com
3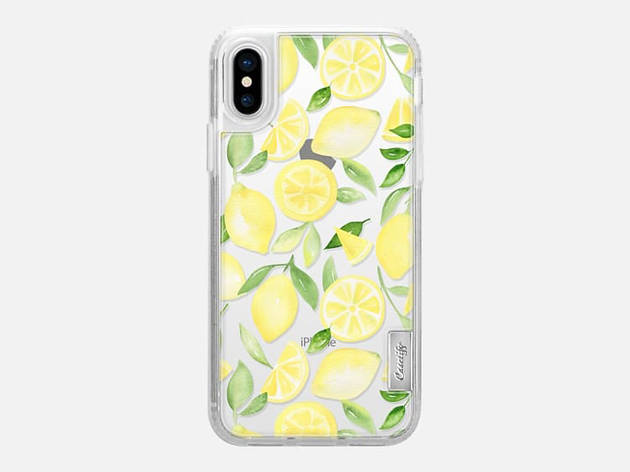 Idyllic printed lemons adorn this Casetify iPhone case. Wear a matching dress and really knock it out of the park. $39 on casetify.com
4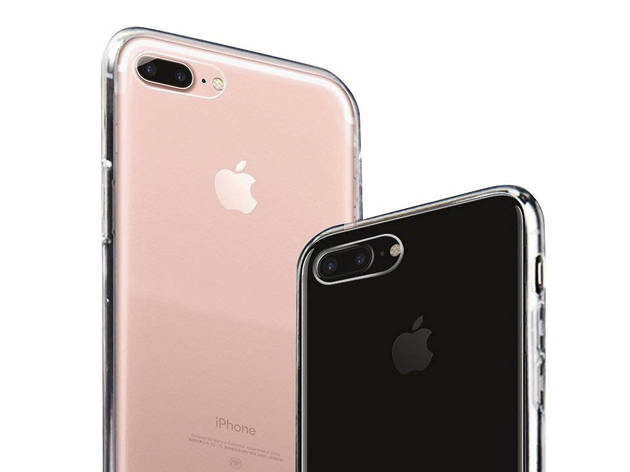 This transparent case allows you to forgo the look of a clunky barrier around your sleek iPhone. This silicone case is shockproof, flexible, and protective. $6.97 on amazon.com
5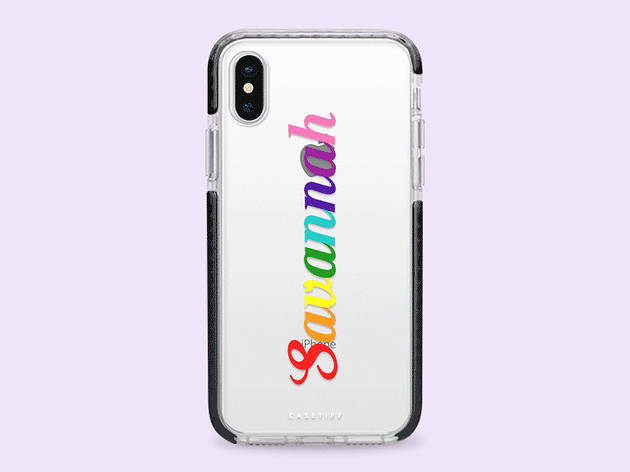 Create a customized case with your name on it the font and color of your choice on Casetify. Statement made. $49 on casetify.com
6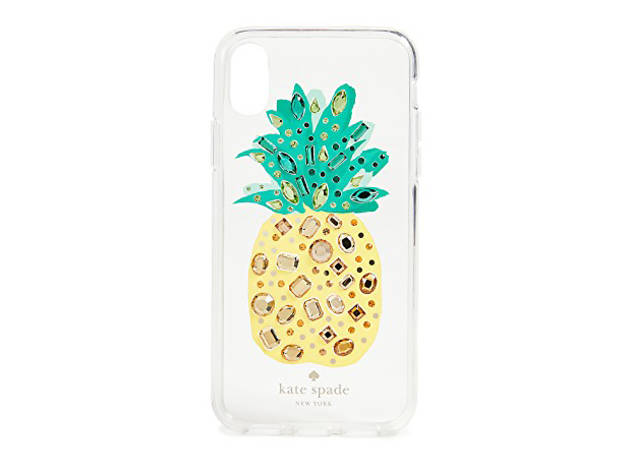 Beloved designer Kate Spade lives on in this tropical-themed clear pineapple-printed iPhone case with bejeweled details. $55 on shopbop.com
7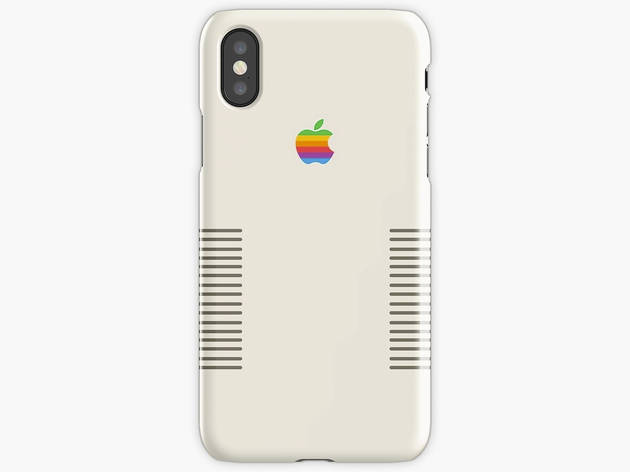 Those of us old enough to remember Apple's early to mid-'90s look will appreciate this tough-exterior retro Apple logo iPhone case. $30 on redbubble.com
8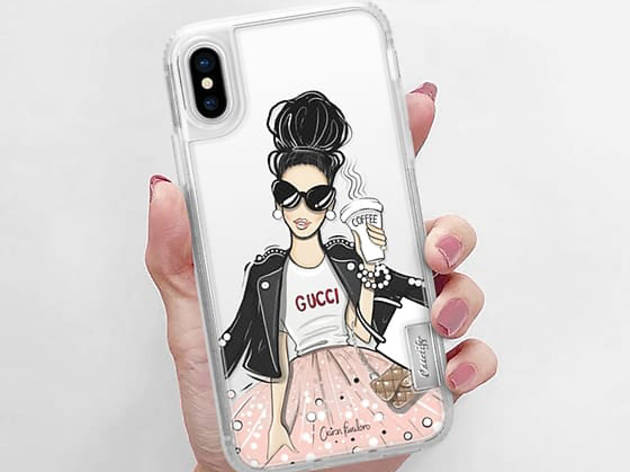 Whether you wear Gucci on the daily or not, the version of you that's printed on your iPhone case will be. Divas, take note! $39 on casetify.com
9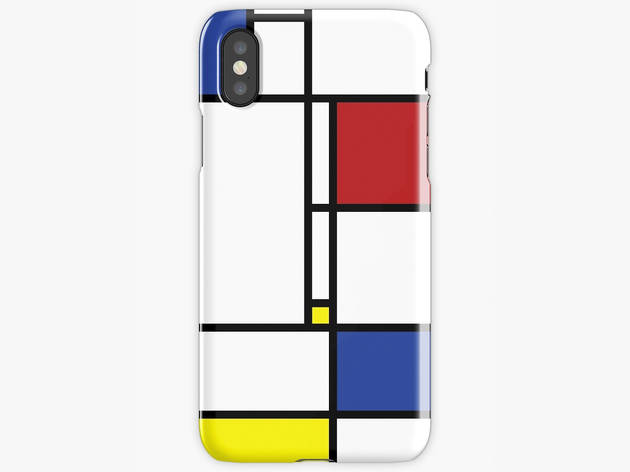 Art connoisseurs, rejoice! Inspired by the paintings of Mondrian, this cool iPhone case is lightweight, minimalist, and stylish. $26 on redbubble.com
10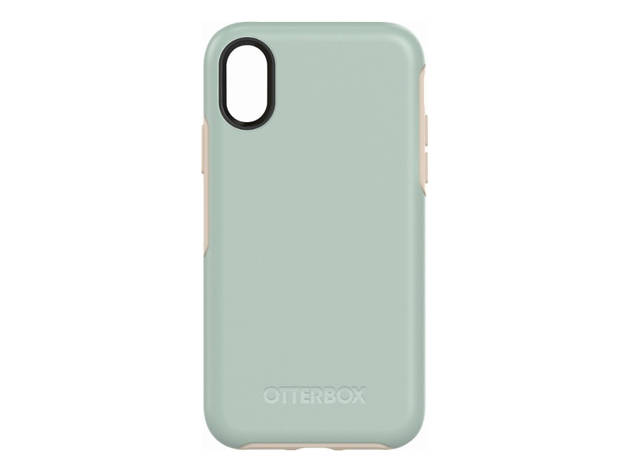 OtterBox's reputation precedes it as one of the most trusted iPhone case producers. This one doesn't disappoint and has some personality. $39.99 on bestbuy.com
11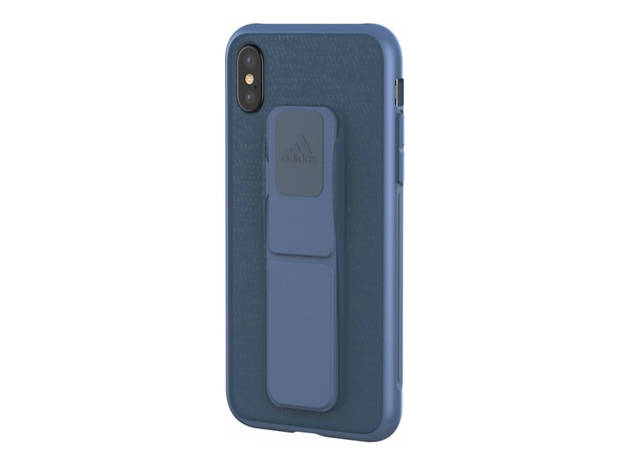 We didn't know Adidas makes iPhone cases until now, but we're glad we found out. This sporty case combines TPU and polycarbonate for a secure and shock-resistant product. $39.99 on bestbuy.com
12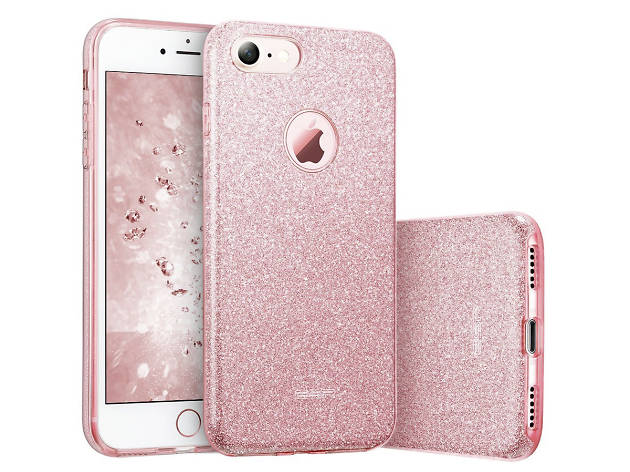 What are the chances of losing your phone with this glittery case over it? Feel young at heart with this durable, glittering stand-out cover. $11.99 on amazon.com
13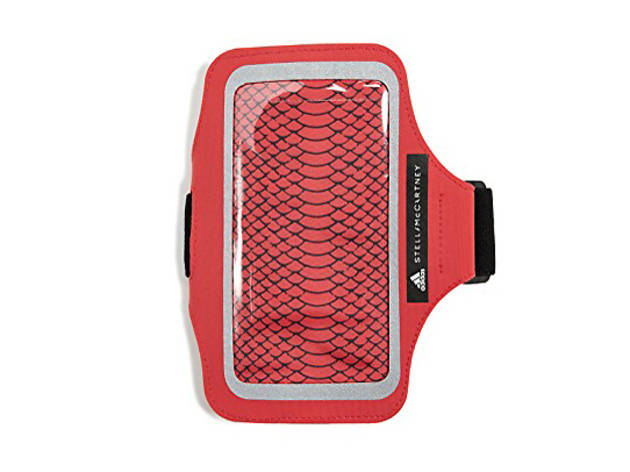 Wrap this clear Stella McCartney for Adidas case around your arm to cradle your iPhone and listen to music while jogging or lifting weights. How glam! $40 on shopbop.com
14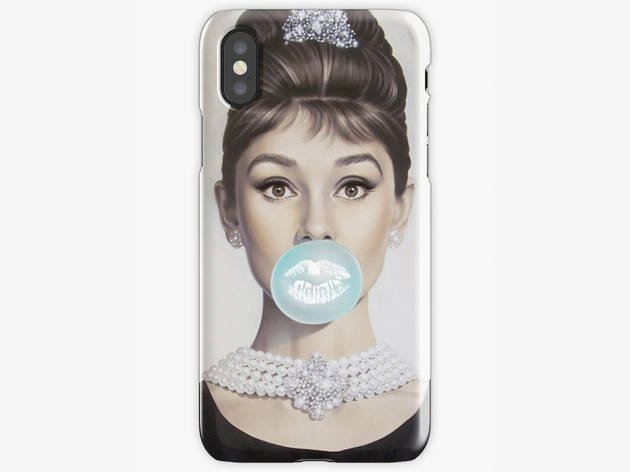 An iconic Audrey Hepburn image is emblazoned on this impact-resistant polycarbonate case with compatible Qi-standard wireless charging. $25 on redbubble.com
15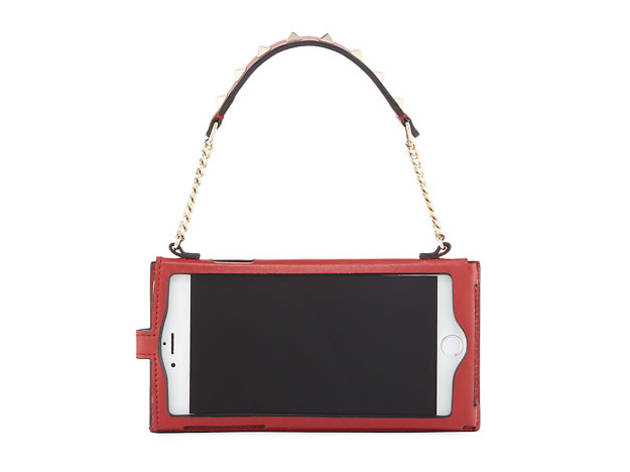 Is it a purse!? Is it a case!?
This nifty Valentino iPhone case comes with an adorable carrying strap with the designer's signature rockstud details encrusted on it. $495 on neimanmarcus.com