A roundup of the best sleeping bags
What better excuse to go camping than trying out your awesome new sleeping bag?
Whether it's for a teenage sleepover or camping (or glamping!) in the great outdoors, a good sleeping bag will never go unappreciated. We tend to think of these camping essentials as the sleepover necessities of our youth, but skeeping bags have far evolved since then. The performance sleeping bags of today have innovative features and sleek designs. They're sturdy, almost impossible to rip and won't leave you shivering thanks to amazing insulation. They also come with nifty extra features like hoods, interior pockets, carrying cases, mummy-style designs that cling to your body for extra warmth and double-layered surfaces. So get rid of that floppy '80s bag in your parents' basement and take a look at our list of the best sleeping bags of today.
Sleeping bags for camping and beyond
1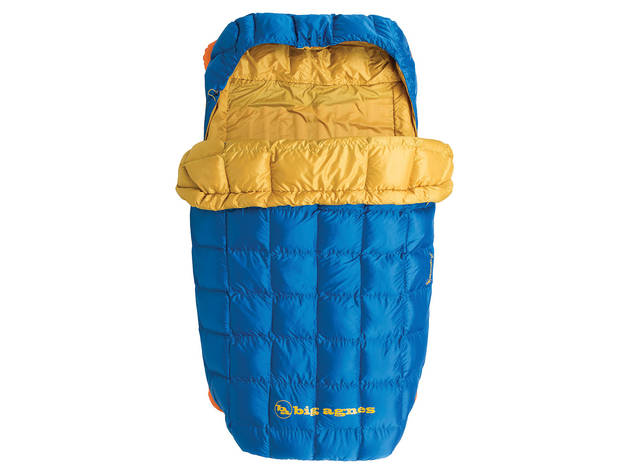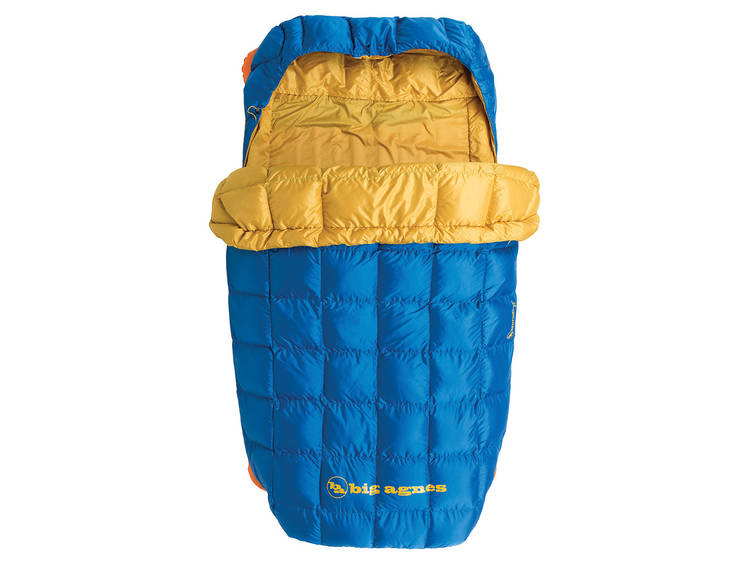 The Big Agnes Sentinel is crafted from 30-degreee down, offers excellent weather protection and insulation, and has a free-range hood. Plus, it's super roomy.
$369.95 on backcountry.com
2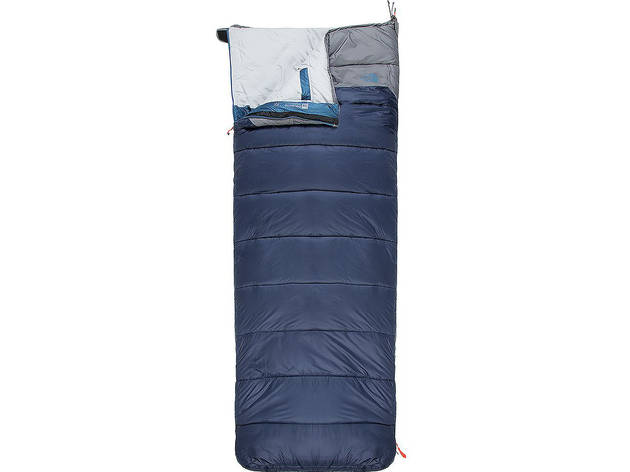 North Face is known for its wearable outdoor gear like jackets and fleeces, so as you'd expect, they make a great sleeping bag. The Dolomite model is good-looking, affordable, and has some of the most useful features of the bunch.
$98.95 on backcountry.com
3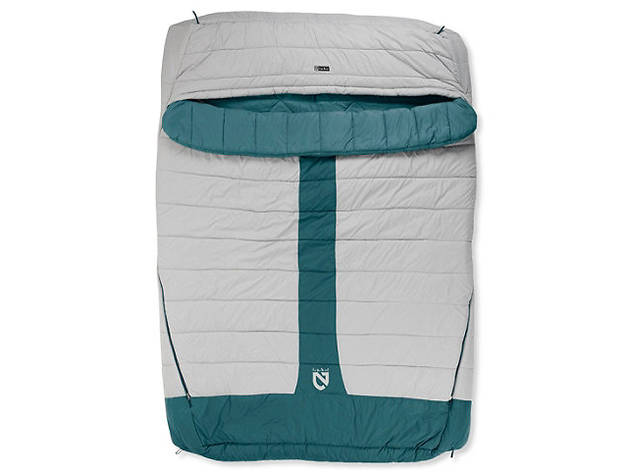 Another great double (or more) occupancy option is the Nemo Jazz Duo sleeping bag from LL Bean. This one provides great value and is easy to carry anywhere.
$299.95 on llbean.com
4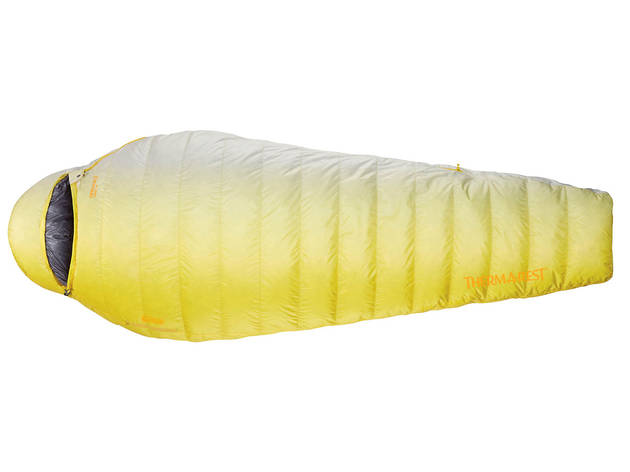 Those who aren't messing around when it comes to sleeping bags will want to invest in the Therm-a-Rest Parsec. Engineered for adventure, this lightweight bag has down insulation, a mummy cut, is quick-dry and ergonomically designed, and has a pretty yellow gradient print.
$399.95 on ems.com
5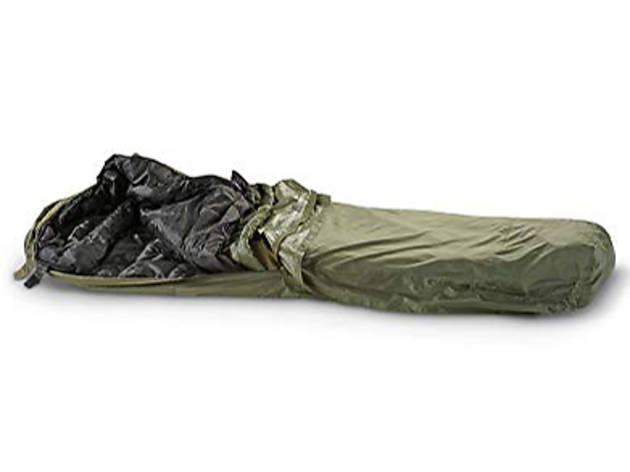 As a military-style sleeping bag, this waterproof sleeping bag has got you covered – literally. Two layers all around mean you are fully nested in warmth and protection from the elements.
$79.99 on sportsmansguide.com
6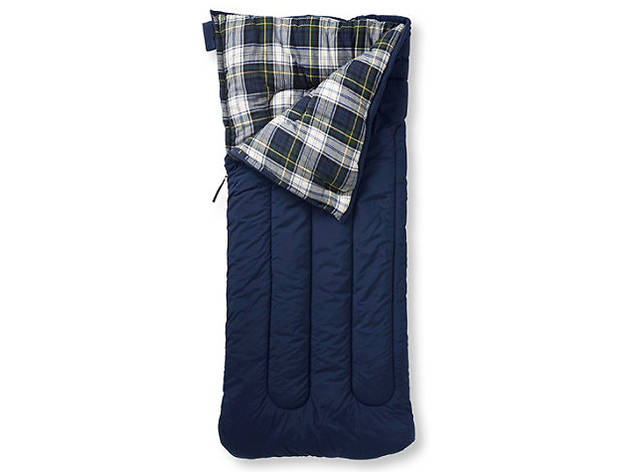 All a good sleeping bag really needs is a roomy construction and a comfortable flannel lining. For sleepaway camp and beyond, LL Bean has the right bag for you.
$79.99 on llbean.com
7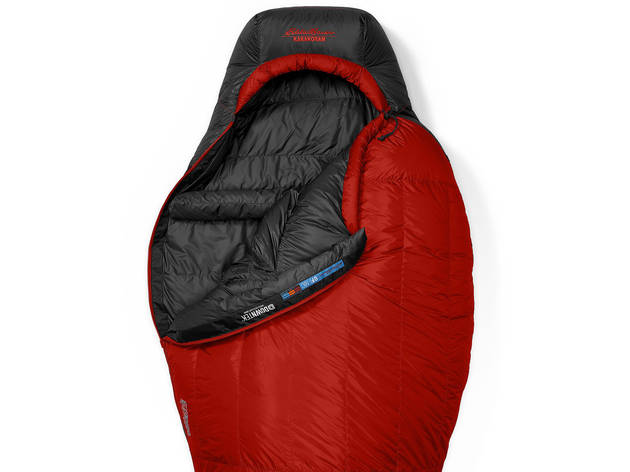 For those seeking an investment in quality, this down-stuffed sleeping bag is sure to satisfy. Think maximum warmth, durability, water and snow resistance, and pure comfort by outdoors legend Eddie Bauer.
$549 on eddiebauer.com
8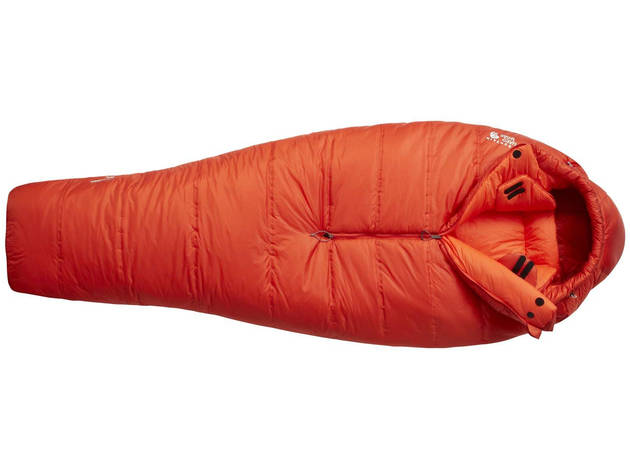 For heavy-duty users, there's no better option than the Mountain Hardwear HyperLamina Torch 0. This sleeping bag is "mummy-cut" with excellent insulation, durability, softness, and compressibility. Plus, it weighs less than four pounds.
$194.96-$274.95 on amazon.com
9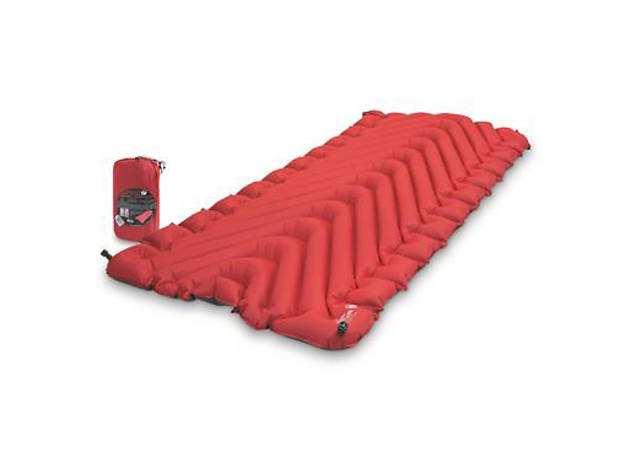 The Klymit insulated sleeping pad is meant for year-round use. It's compact, warm, inflatable, and feels more like a mattress than a typical sleeping bag.
$119.99 on sportsmansguide.com
10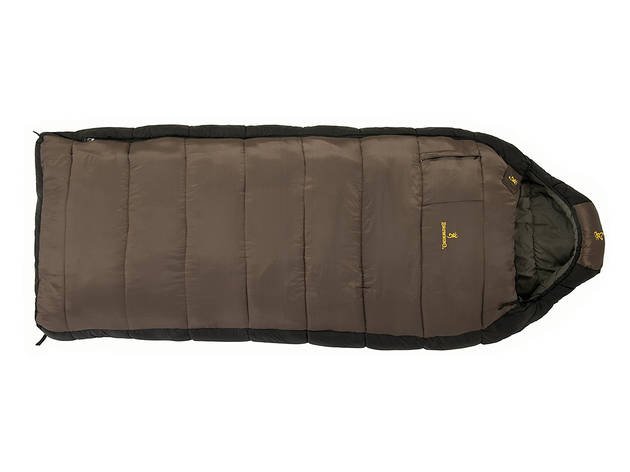 Nor snow nor rain nor gloom of night
Made for the perils of outdoor life, the unique features of the Browning McKinley 30-Degree bag maximize heat and durability. This one will keep you grounded and will handle just about anything mother nature has to offer.
$119.99 on amazon.com
11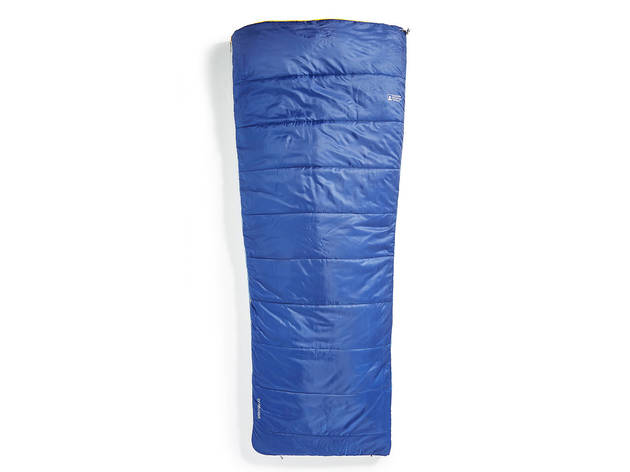 12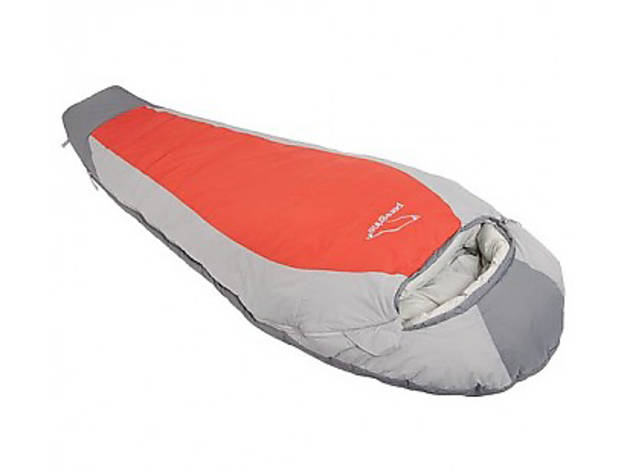 13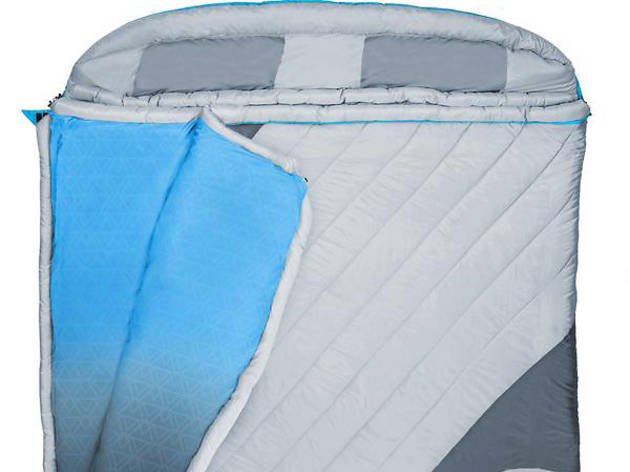 If you're looking to get warm and cozy by the fire, why not take out the sleeping bag for two? This WildHorn Outfitters bag converts to do double duty while staying stylish and easy to clean.
$199.99 on amazon.com
14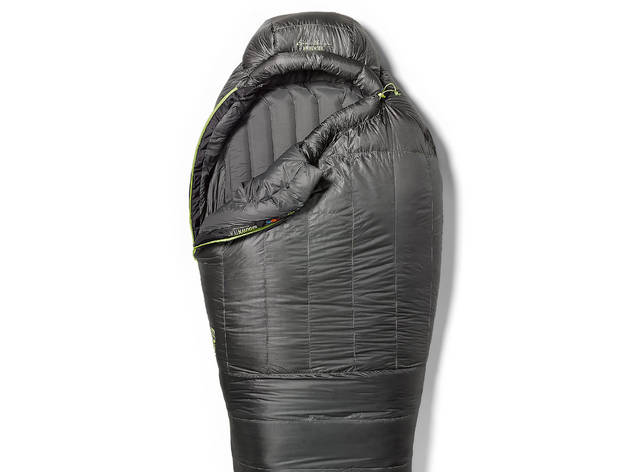 Transcending typical camping gear is this ultra-luxury AirBender sleeping bag from Eddie Bauer, complete with an inflatable sleeping pad and top performance when it comes to heat, weather protection, and longevity. Pump included!
$799 on eddiebauer.com
15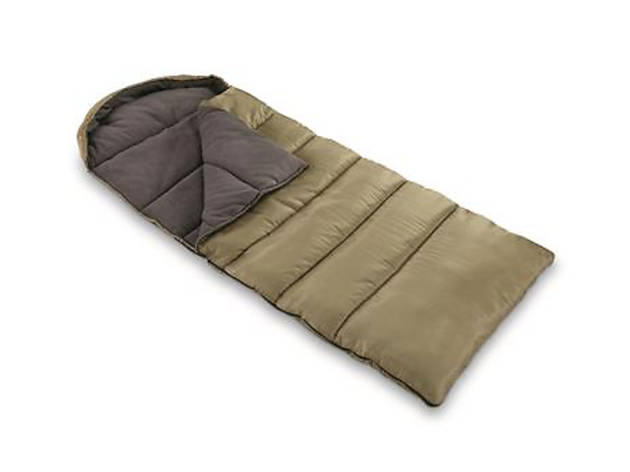 This rectangular sleeping bag comes with a hood, a fleece lining, and will roll up into a drawstring stuff sack that has four compression straps.
$64.99 on sportsmansguide.com