The subscription boxes that will keep you coming back
Month after month, you'll get goodies in the mail. What's not to love?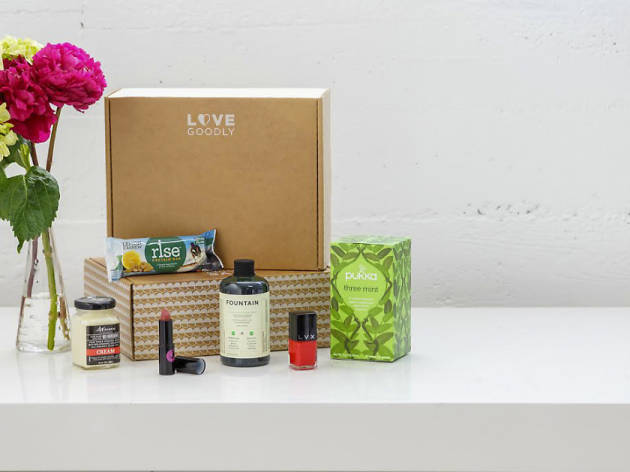 Christmas can come early and, in fact, come every month when you take advantage of the subscription boxes on the market today. If you don't have time to shop, don't have patience to browse or don't have easy access to the stores you love, a subscription box can save you a lot of hassle. These boxes are a phenomenon occurring across the shopping gambit, from makeup to snacks to clothes. The best part is that many of them offer a ton of customization options too. So settle in for a session of shopping the best subscription boxes out there.
The hottest monthly subscription boxes
1
© Stitch Fix
If you're in constant need of new clothes, look to Stitch Fix. Based on a style quiz, you'll get personalized clothes mailed to you monthly. Style update, check. $20 a month on stitchfix.com
2
© Graze.com
Looking to change up your habits with delicious and healthy snacks that never bore? Try the Graze box to find your flavor and never go peckish again. $13.99/month on graze.com
3
© Woven
Dudes - can't get enough of simple socks or t-shirts? Choose your style, sit back, and watch them enter your mailbox every 30 days. Winner. From $9/month on wohven.com
4
© Fab Fit Fun
Four times a year, FabFitFun will deliver a box of premium, full-sized lifestyle products ranging from mugs to makeup. $49.99 per box on fabfitfun.com
5
© MM La Fleur
The monthly Bento by MM LaFleur is for working women looking for polished, professional looks without spending time finding them. Instead of getting them monthly, request a box at your convenience and take your pick. Prices vary on mmlafleur.com
6
© Sephora
Sephora Play is the holy grail of makeup subscription boxes. With a wide selection of products and the familiarity of the Sephora name, you'll feel happy and comfortable with this box. $10 a month on Sephora.com
7
© Scentbox
If you love smelling good around the clock, try Scentbox. Receive perfume or cologne samples in the mail each month based on the smells you love. Found your new fragrance fav? Head to the scentbox website to purchase a full-sized product. Sweet. $13.95/month on scentbox.com
8
© Trendy Butler
This all-around men's fashion subscription delivers super trendy clothes to your doorstep and offers a hassle-free experience. $65 a month on trendybutler.com
9
© Crate Joy
Comic book nerds get to have good subscriptions too. Courtesy of Cratejoy, receive a mystery comic in the mail each month! $27.95/month on cratejoy.com
10
© Glossybox
Glossybox is another major contender when it comes to beauty boxes. Choose your favorite plan and receive full-size products themed differently each month. $210 a year on glossybox.com
11
© Love Goodly
Chock full of eco-conscious and cruelty-free goods from home to wellness, this is the lifestyle box that's most concerned about the planet. $29.95 bimonthly on lovegoodly.com
12
© Menlo Club
For men who hate hunting for clothes, the Menlo House is a savior. Receive outfits in the mail every month, keep what you want, and return the rest. $60/month on themenlohouse.com
13
© Urthbox
Urthbox is all about natural and organic snacks that cater to your every dietary restriction and preference. From non-GMO to vegan, your snacks and beverages will be tummy-appropriate. Happy eco-eating! From $19.99/month on urthbox.com
14
© Birchbox
All things beauty and grooming for men and women come in the Birchbox monthly subscription box. Get samples of the hair, skin, and makeup that suits you best. $10/month on birchbox.com
15
© Ipsy.com
The original monthly beauty box is Ipsy. They ask you questions about everything from your skin tone to your preferred brands, this one offers a truly custom experience. $10/month or $110/year on ipsy.com
16
© Crate Joy
RunLocker is a monthly box for avid runners that includes post-run snacks, fitness gear, recovery tools, and more. $44.95/month on cratejoy.com