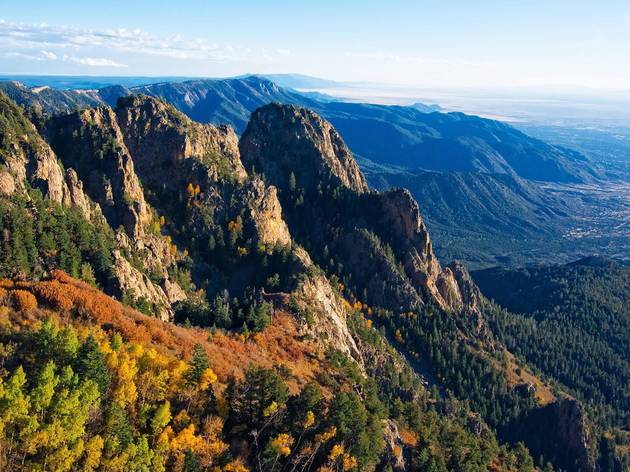 The most awe-inspiring national forests in the United States
From the sky islands of New Mexico to the golden leaves of Vermont, these are the most beautiful national forests in the U.S.
Often overlooked by its flashier sibling, the National Park System, the best national forests in the U.S. offer some of the most awe-inspiring natural wonders in the country. From giant redwoods in California to the vast lake network in Minnesota, these pristine stretches of wilderness (most of them containing millions of acres!) draw visitors with first-class hiking, biking, camping and canoeing, but also serve to protect and house thousands of endangered wildlife such as hawks, wolves and raptors. So this summer, we recommend you experience everything the USA has to offer, including these gorgeous national forests.
RECOMMENDED: Travel in the USA: What can I and should I do?
Best national forests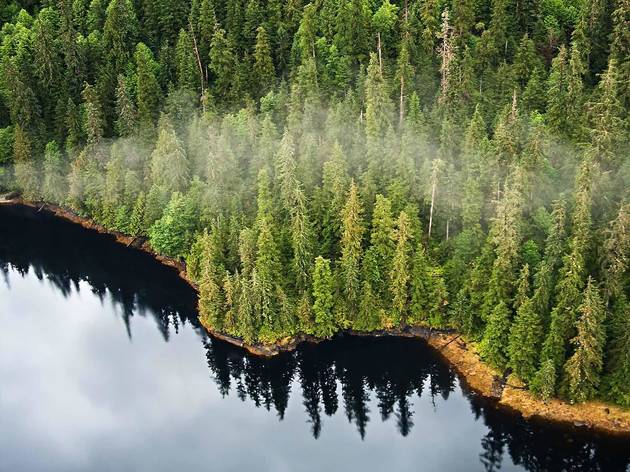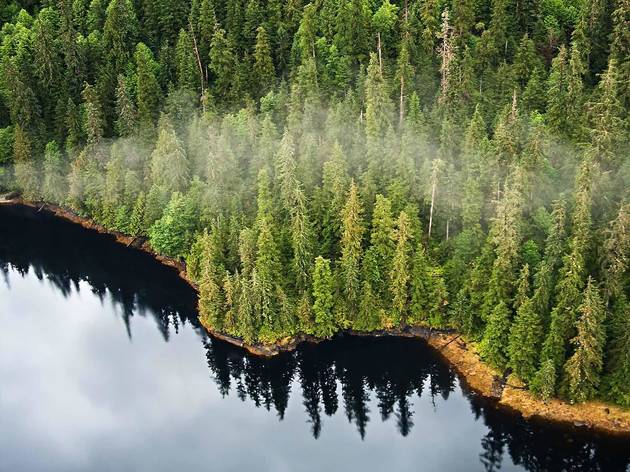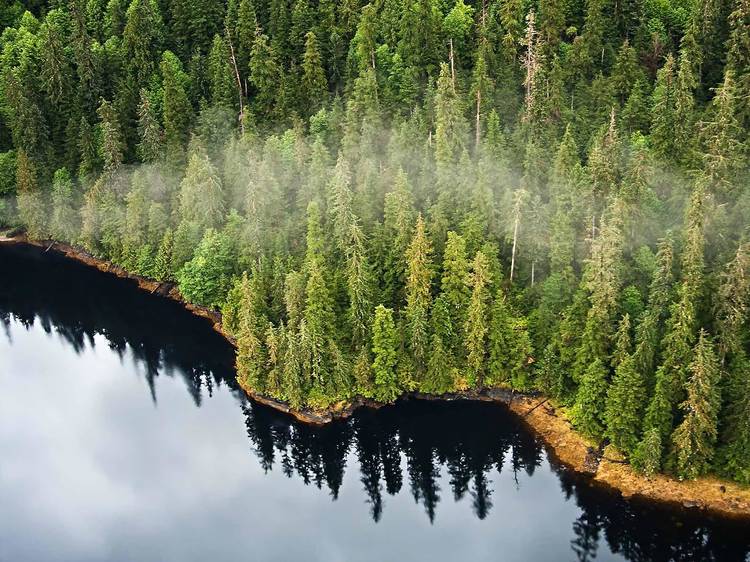 Photograph: Shutterstock
1. Tongass National Forest, Alaska
At 16.5 million acres, Tongass National Forest is larger than some states and more varied. This Alaskan wilderness is filled with huge Sitka spruce, western hemlock and cedar trees, some up to 800 years old! But that's not all, there's also majestic glaciers and icefields within the national forest. Over one-third of Tongass National Forest is designated as federal wilderness, protecting natural habitats for brown and black bears, mountain goats, black-tailed deer, wolverines, river otters, harbor seals and bald eagles (to name a few).
Discover the best things to do in Alaska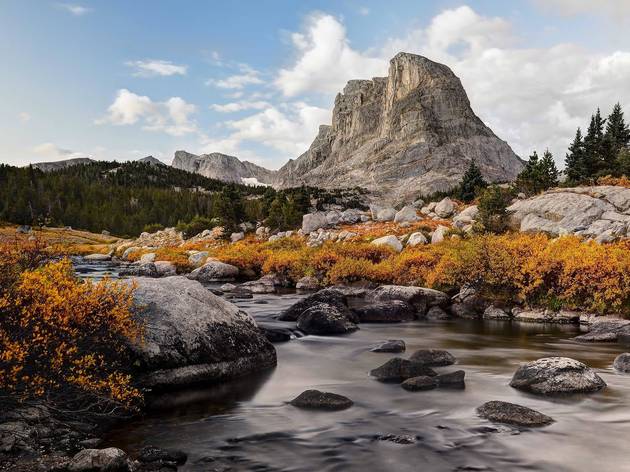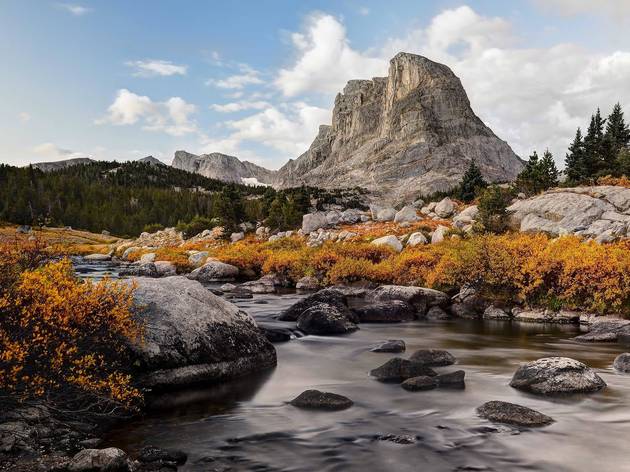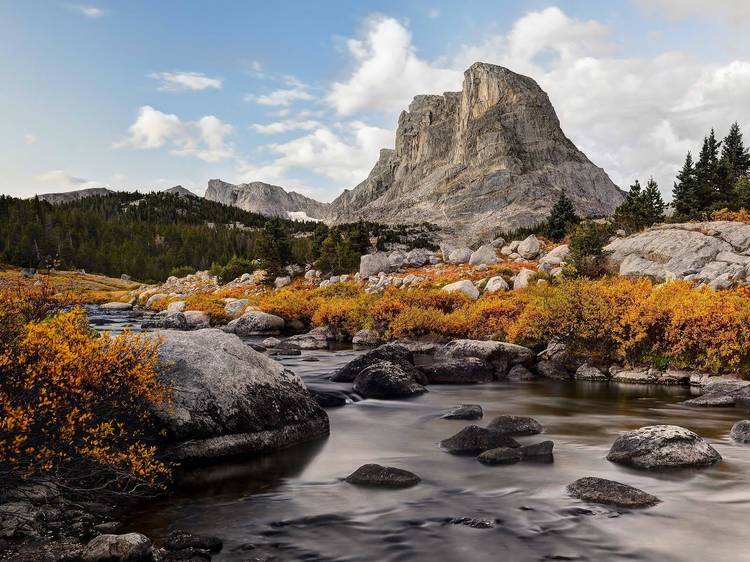 Photograph: Shutterstock
2. Bridger-Teton National Forest, Wyoming
Part of the Greater Yellowstone Ecosystem, Bridger-Teton National Forest boasts 1.2 million acres of land dotted with glaciers, meadows, limestone peaks and hundreds of miles of protected rivers and streams. The forest's big geological attraction is the Gros Ventre Slide Geologic Area, a long, rubble-strewn scar left behind by an infamous 1925 landslide that blocked the Gros Ventre River and created the five-mile-long Lower Slide Lake.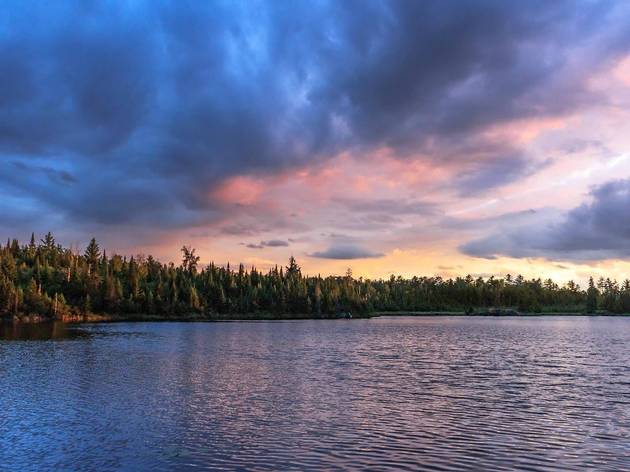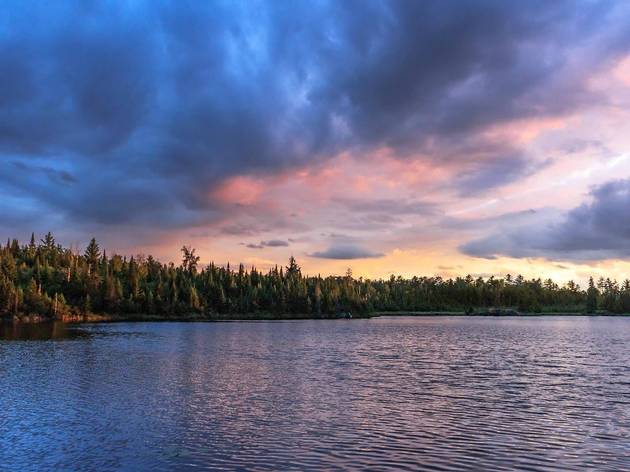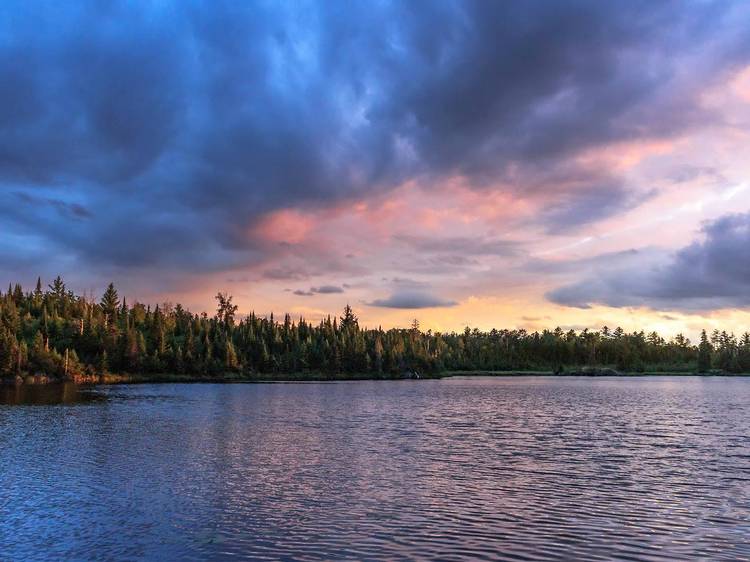 Photograph: Shutterstock
3. Superior National Forest, Minnesota
One of the most popular tracts of public land in the US, Superior can get packed with adventurous travelers who want to kayak, hike, fish, ski and paddle the famous canoe trails of the Boundary Waters Canoe Area Wilderness. Carved by ancient glaciers along the border with Canada, this 1 million-acre paradise is filled with rugged cliffs, gentle hills, canyon walls, rocky shores and sandy beaches, dotted with lakes of every size. Superior National Forest is also home to some amazing wildelife, including the U.S.'s last remaining population of gray wolves.
Discover the best things to do in Minnesota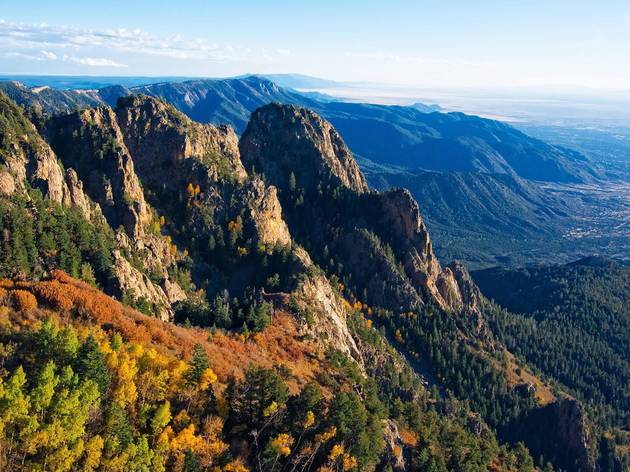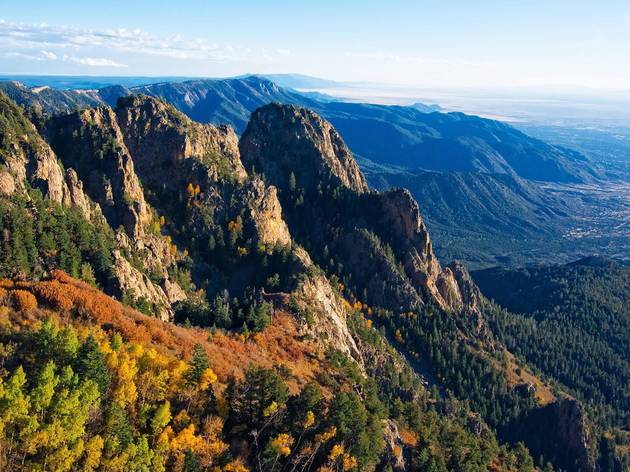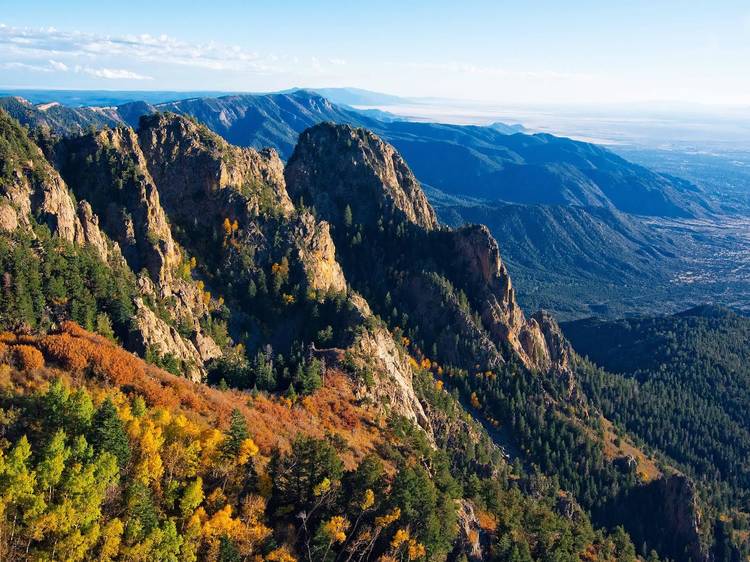 Photograph: Shutterstock
4. Cibola National Forest, New Mexico
When you think of the southwest, sky islands probably don't come to mind, but that's exactly what make up the 1.6 million acres of Cibola National Forest in New Mexico. The isolated mountain ranges (surrounded by grasslands) can reach elevations of 11,300 feet. Don't miss the Sandia Peak Tramway, the nation's longest, which carries visitors for 2.7 miles to the top for panoramic views of Albuquerque and the Rio Grande Valley.
Discover the best things to do in New Mexico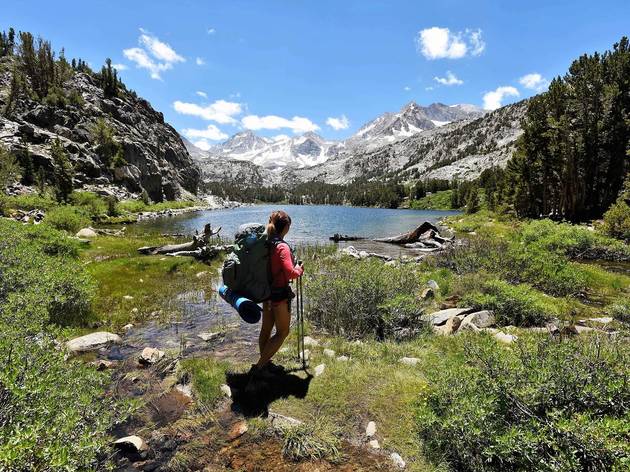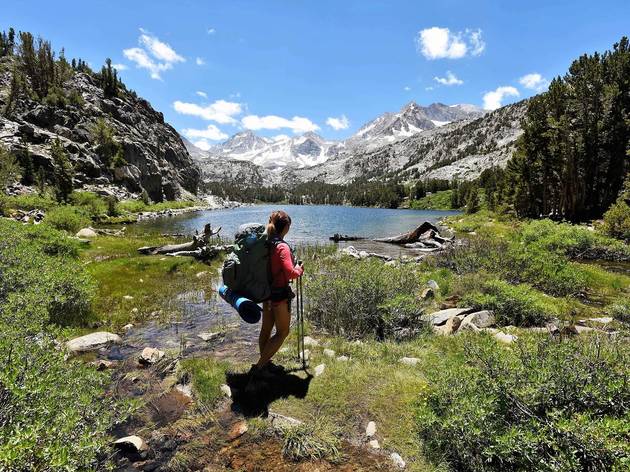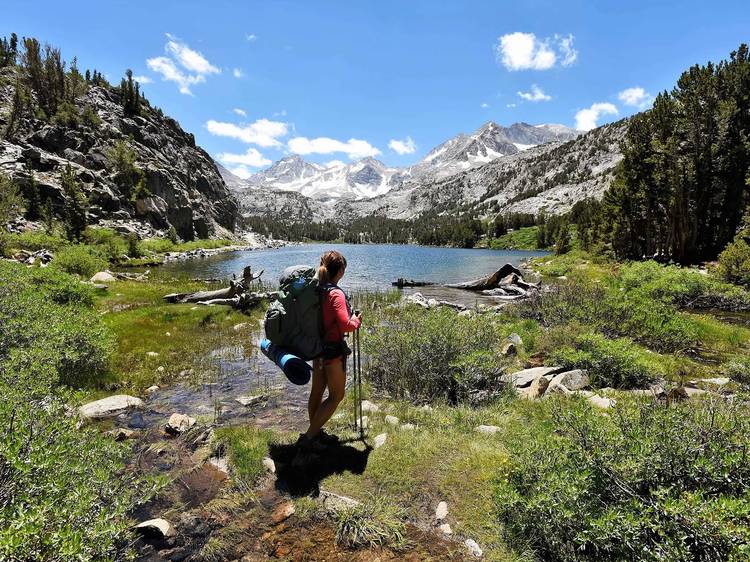 Photograph: Shutterstock
5. Sierra National Forest, California
Sierra National Forest tend to get overshadowed by its world-famous residents including Yosemite National Park, Sequoia National Park and Mount Whitney, but there's plenty of room for everyone in this 12 million-acre stretch of wilderness. Covering hundreds of miles through California and Nevada, the Sierra Nevada offers towering mountains, granite formations, sub-alpine meadows and crystal-clear lakes as well as sections of both the John Muir Trail and the Pacific Crest trail.
Discover the best things to do in California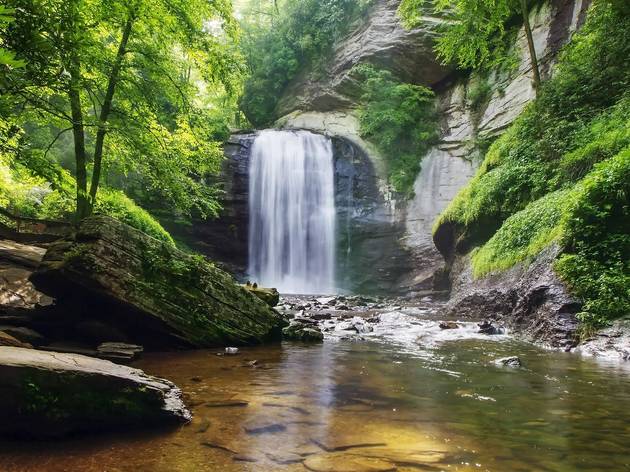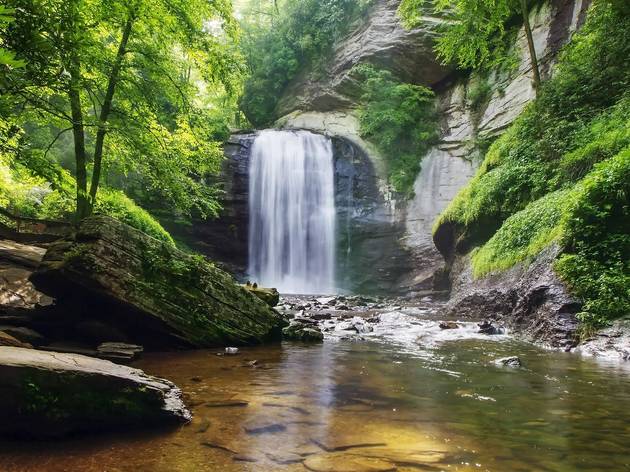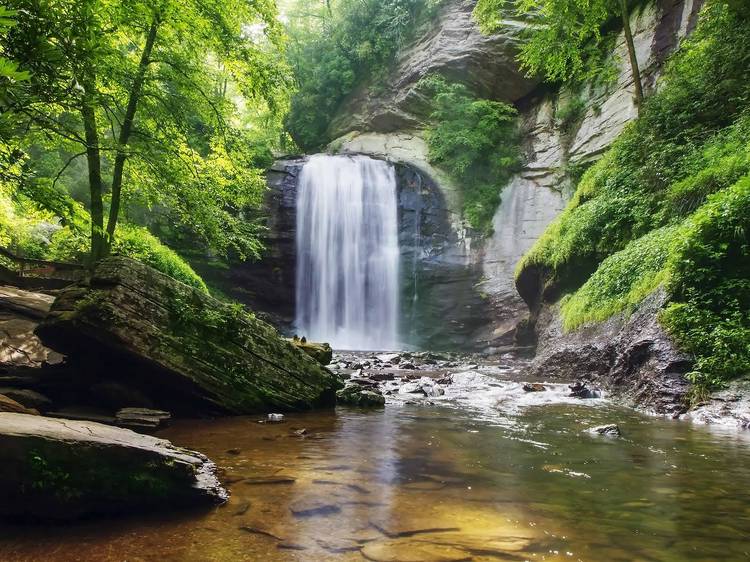 Photograph: Shutterstock
6. Pisgah and Nantahala National Forests, North Carolina
If you love fall foliage, then this duo of national forests in North Carolina is what your autumnal dreams are made of. Every year, the two forests (totally about 1 million acres including 200 miles of the Appalachian Trail!) turn deep shades of red, yellow and orange, coating the Blue Ridge Mountains in a warm glow. But if you can't make it in the fall, Pisgah and Nantahala's swaths of old oak, hemlock, tulip poplar pine sycamore, dogwood and beech trees make for a glorious sight year-round.
Discover the best things to do in North Carolina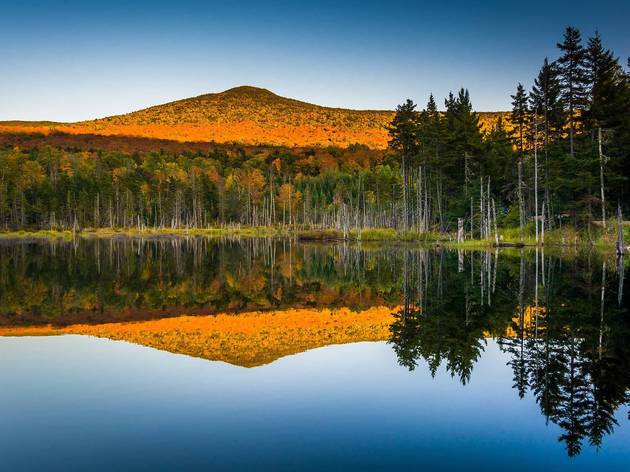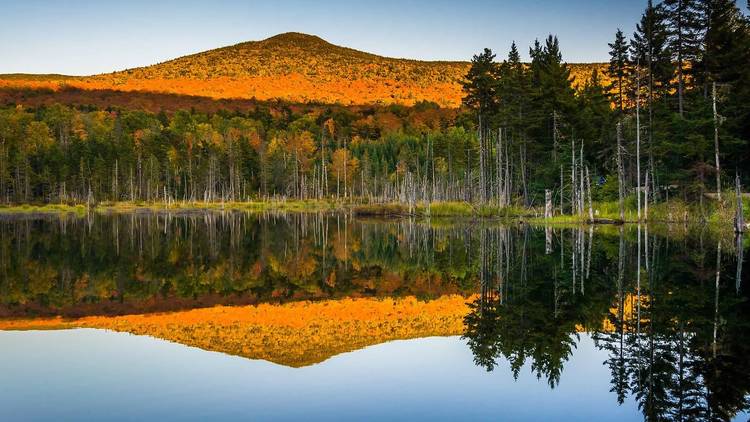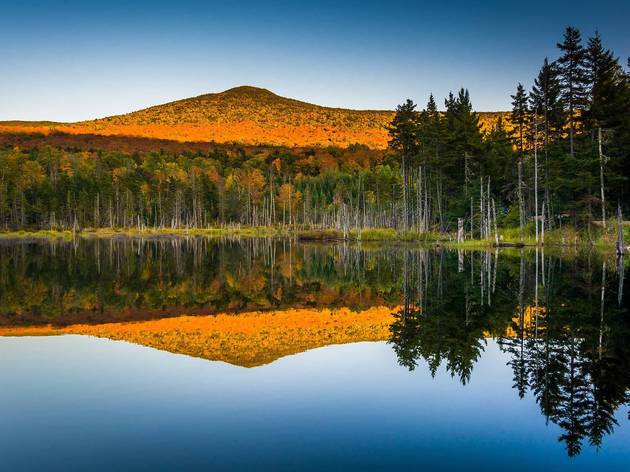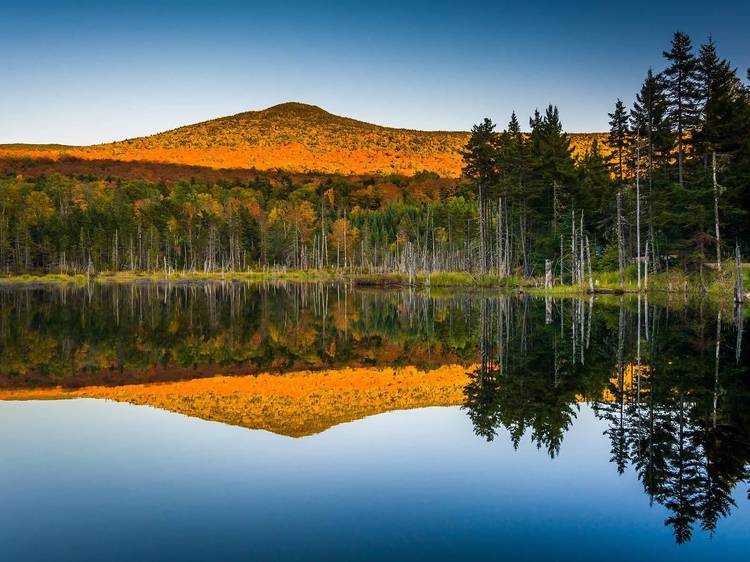 Photograph: Shutterstock
7. White Mountain National Forest, New Hampshire
Spanning more than 800,000 acres, White Mountain National Forest encompasses some of the most natural and beautiful wilderness in the Northeast, drawing visitors with its first-class hiking, skiing and camping. At its center is the 6,288-foot-high Mount Washington, part of the Presidential Mountain Range, which has long boasted the "world's worst weather." Needless to say, a trek up the mountain is not for casual hikers.
Discover the best things to do in New Hampshire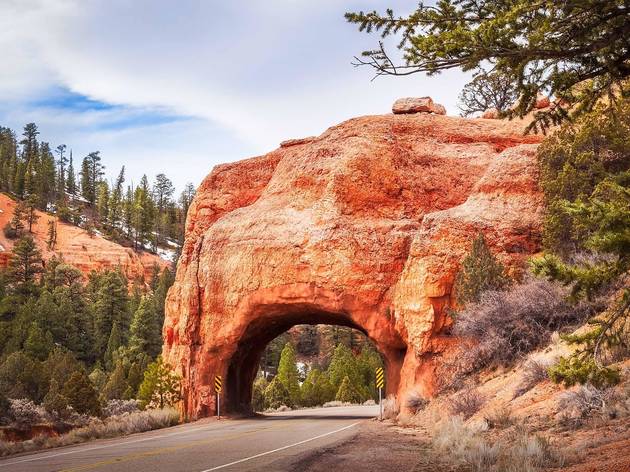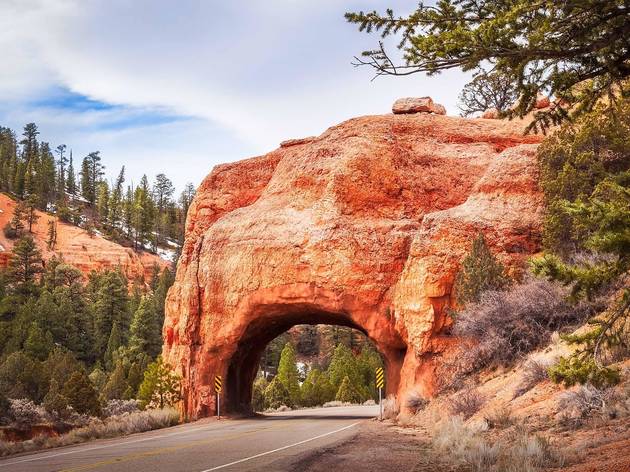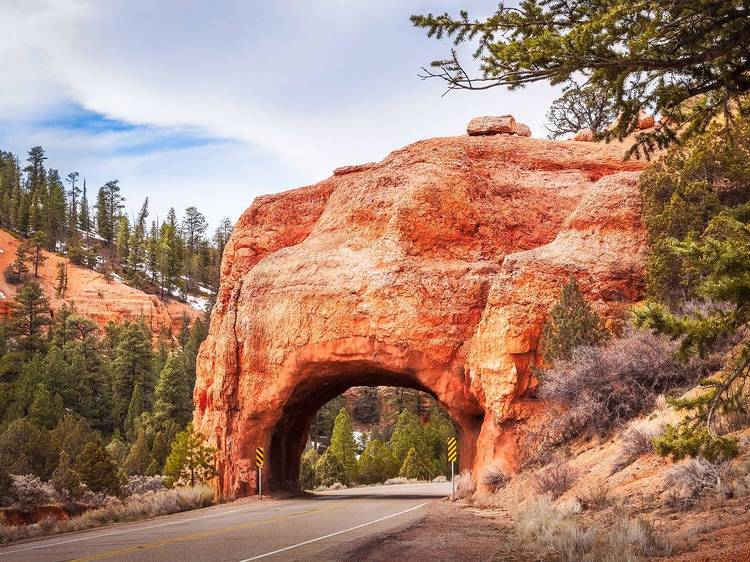 Photograph: Shutterstock
8. Dixie National Forest, Utah
Stretching for 170 miles across southern Utah, Dixie Forest often gets overlooked for nearby destinations like Zion National Park and the Vermilion Cliffs. But not anymore. Dixie boasts giant ponderosa pines and spectacularly colored cliff canyons, including the famous Red Canyon with its brilliant red spires. Other notable spots to add to your itinerary: Navajo Lake and the scenic Boulder/Grover Road on Boulder Mountain.
Discover the best things to do in Utah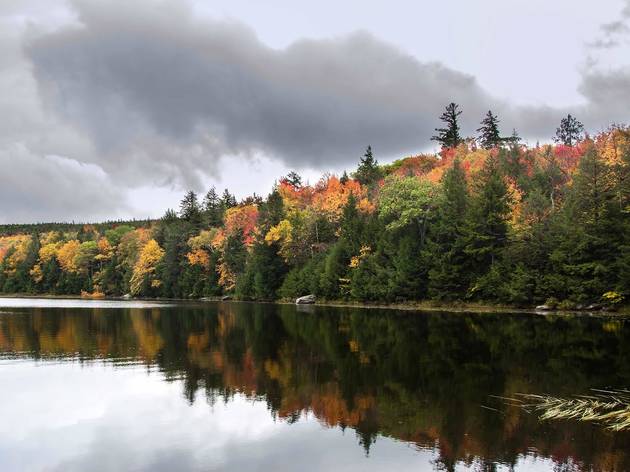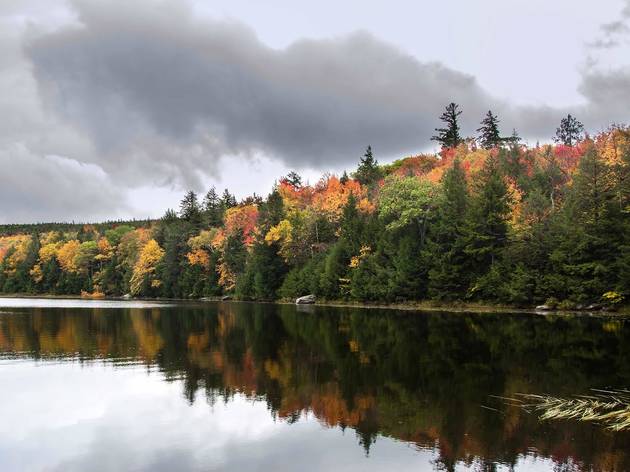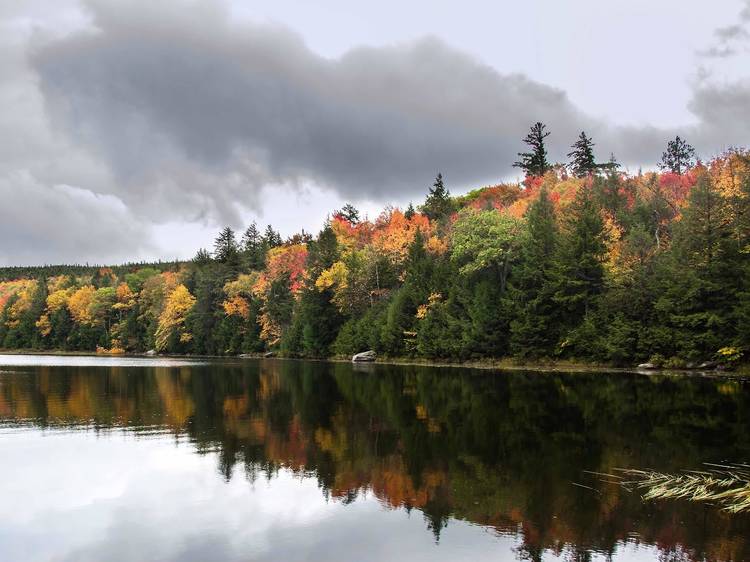 Photograph: Shutterstock
9. Green Mountain National Forest, Vermont
Head to Green Mountain at any time of the year and you'll find something to do:hiking through colorful foliage in fall, camping and canoeing in summer, picnicing among wildflowers in spring. But winter is the best time to visit this Vermont wilderness, when the forest transforms into a snow-lover's playground. In addition to three alpine ski areas and seven Nordic ski areas, Green Mountain offers trails, snowmobiles, snow shoes and pretty much any other snow-based recreation.
Discover the best things to do in Vermont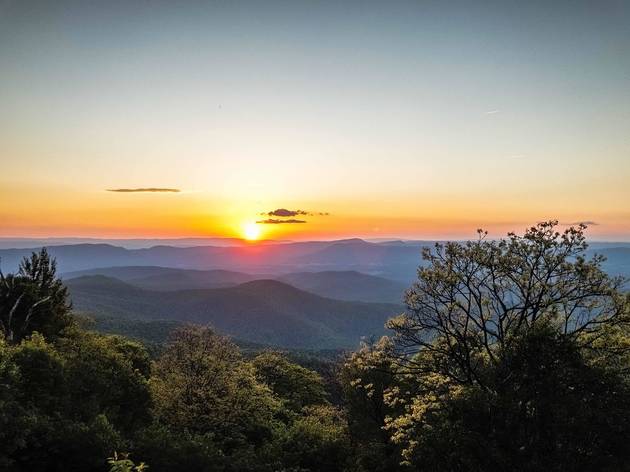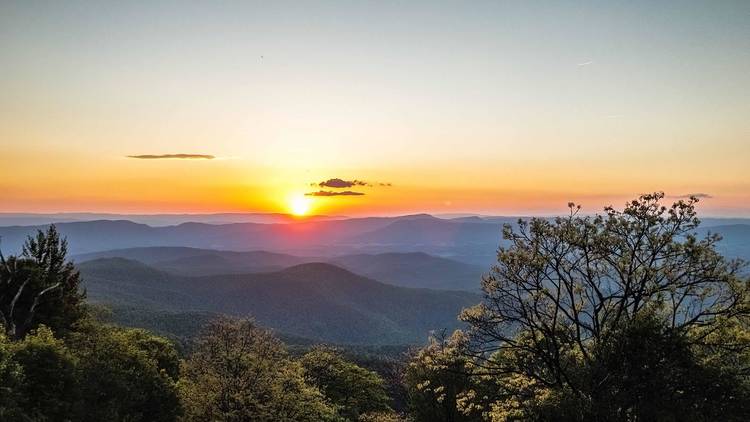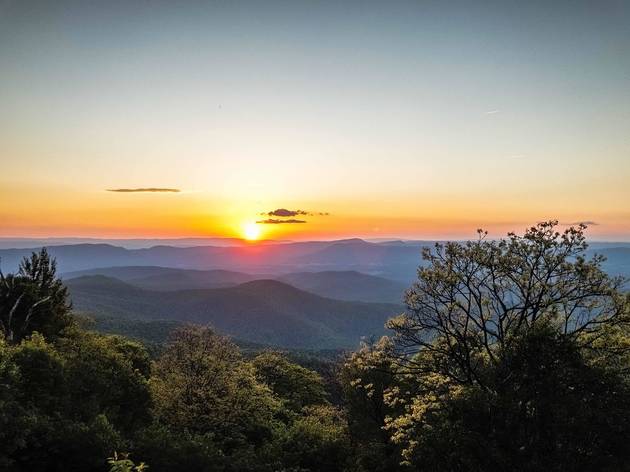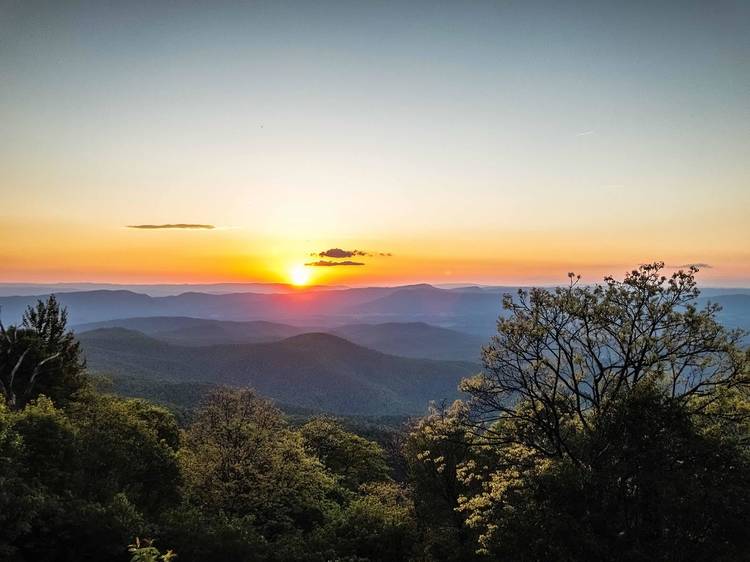 Photograph: Shutterstock
10. Washington and Jefferson National Forests, Virginia
Two national forests that became one in the 1950s, Washington and Jefferson forests stretch across Virginia, into West Virginia and along the Appalachian Mountains. They're a outdoor enthusiast's paradise with ideal conditions for hiking, fishing, biking, skiing, horseback riding and hawk watching. GWJNF is also home to 2,300 miles of streams, 40 species of trees, 60 species of animals and 50 endangered plant species.
Discover the best things to do in Virginia
Need more travel inspiration?
Plan your next pedal-to-the-metal getaway.
Consider yourself a daredevil?