Heads up! We're working hard to be accurate – but these are unusual times, so please always check before heading out.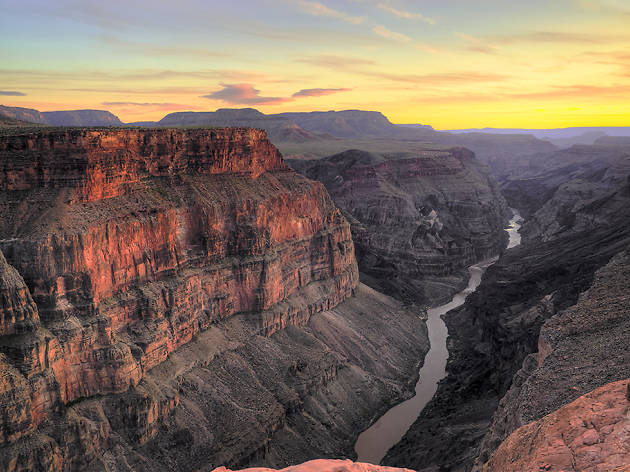 The best US tours to explore all of America
From Hawaii to Alaska and California, these US tours will have you travel and explore America like never before
Though organized tours can cost a fair amount of money on the outset, considering what you and your travel companions will save on transportation between destinations, admission to popular sites and on hotels, the best US tours can turn out to be some of the best cheap family vacations in America. The extra money will also guarantee you some time with an expert guide that will uncover the most delicious secret menu items across America and introduce you to some of the best hiking trails across America. So, whether you're looking for outdoor adventure in Hawaii, a history-filled sightseeing expedition in Alaska or an exciting trip through California, these tours have got you covered.
Best US tours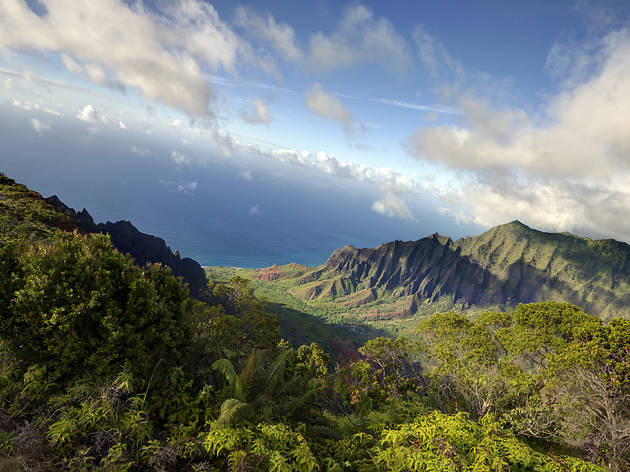 Photograph: Courtesy CC/Flickr/Armin Rodler
For many Americans living in the continental United States, making the trip to Hawaii might be a once in a lifetime dream vacation. Why stay confined to just one resort or one island when you could experience Honolulu, Pearl Harbor, Kona, Maui, Keauhou bay and the Volcanoes National Park in 10 days? Trafalgar has your itinerary, travel, accommodations and many of your meals covered with this tour which includes visits to pineapple plantations, historic sites, snorkeling, luaus and, of course, some of the 50th state's most gorgeous beaches. Prices start at $2,993.20 per person
Photograph: Courtesy CC/Flickr/Armin Rodler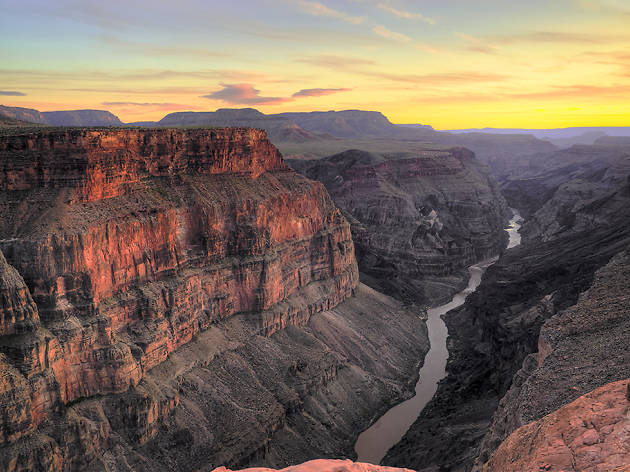 Photograph: Shutterstock
2. Grand Canyon and Indian Lands Tour
See some of America's most staggering natural wonders and learn the history of the Native Americans who live in the South West on this eight-day tour with Grand American Adventures. On the trip you'll see Monument Valley, an icon of Westerns and an important site for the Navajo Nation, the red sandstone cliffs of Zion National Park and, of course, the Grand Canyon. Along the way, local guides will share the legends of the area as well as plenty of facts about the geology and people of the area. In addition to several scenic hikes, the van will make stops on Route 66 and breeze through the Las Vegas Sunset Trip. $1,464 per person, includes hotel accommodations and transportation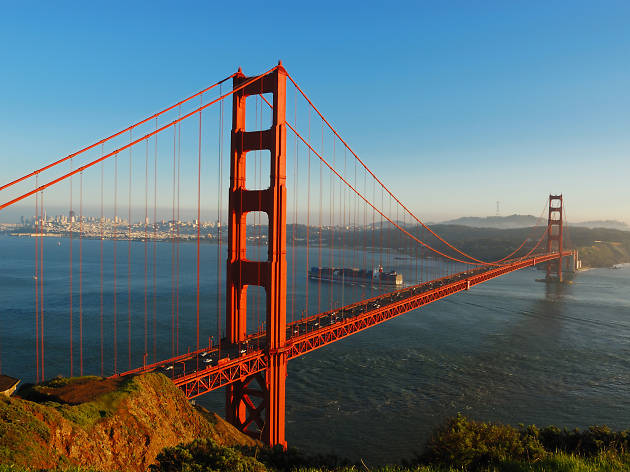 Photograph: Courtesy Creative Commons/Flickr/yuyang226
3. Western Belt from San Francisco to Los Angeles
The West's warm glow of bright lights, thriving metropolises, ancient trees and jaw-dropping geology has won over America's imagination in films and books for generations. See it for yourself on Trek America's seven-day trip, which starts with a walk on San Francisco's Golden Gate Bridge and ends with the stars in L.A.'s Hollywood's Walk of Fame. Along the way, you'll see America's tallest waterfall and thousand-year-old sequoias at Yosemite National Park, the Grand Canyon, swim in the Colorado River and spend the night on the Las Vegas Strip. Sounds like a safe bet to us. $1,080 per person, price includes transportation, admission to National Parks, stays at budget hotels and hostels
Photograph: Courtesy Creative Commons/Flickr/yuyang226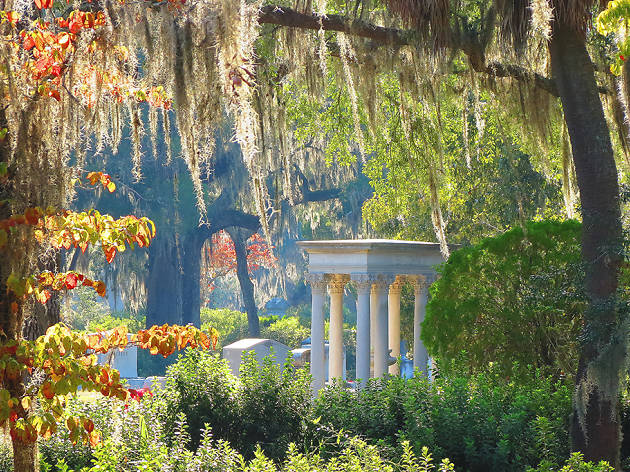 Photograph: Courtesy CC/Flickr/Nick
Whether you and your travel companions are looking for a vacation filled with historic architecture and trolley rides or would rather get some high thrills and craft beer, this nine-day Topdeck tour will make you love the South. Leaving from New York City, this voyage focuses on the cities South of the Mason-Dixon line that have plenty to offer: In Washington, DC, peruse the museums and monuments; in Wilmington, North Carolina, see the moss covered oaks and taste ales from local breweries; while in Savanna, Georgia, sign up for a ghost tour that will leave you shaking in your boots. Luckily, the fun of Orlando—Kennedy Space Center or the world famous amusement parks—and the tasty delights of Little Havana in Miami should counter any spooky spirits. $1,442 per person, includes transportation, hotels, city tours and 11 meals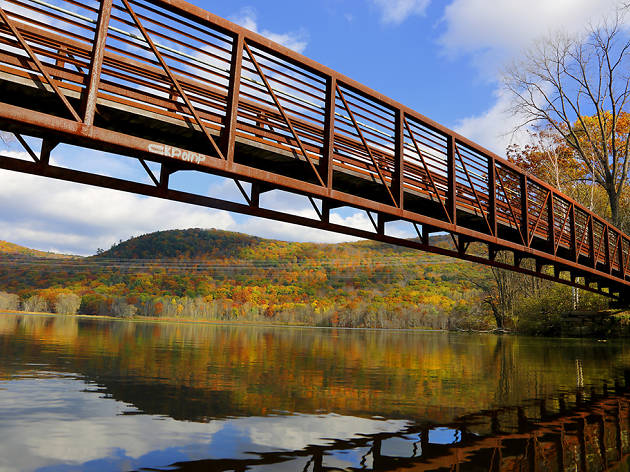 Photograph: Courtesy Berkshire Visitors Bureau/Ogden Gigl
5. New England Fall Foliage Tour
Sure, there are plenty of places in America that boast pretty fall foliage, but no region's leaves can quite compare to the crisp smells, cool air and gorgeous trees of the North East. During this nine-day Caravan tour, you'll stay in hotels and inns in Boston, Plymouth Rock, Martha's Vineyard, Cape Cod, Maine, New Hampshire and Vermont. Along the way, you'll stop in historic whaling towns, museums like Vermont's Norman Rockwell museum and tour gorgeous mansions and homes. Many of the meals, like a lobster dinner in Maine, are included in the tour. $1,095-$1,675, includes accommodations, breakfast and some dinners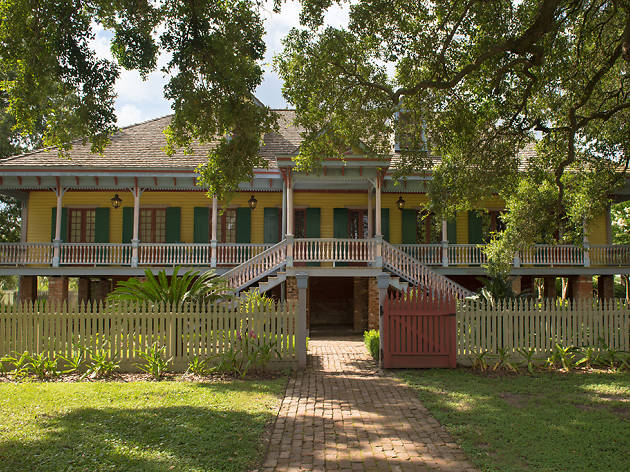 Photograph: Courtesy CC/Flickr/Shawn Harquail
6. New Orleans & Deep South
Any true foodie with a love for Cajun food and culture should check out Go College's Heart of the South Tour. During this eight-day trip you'll visit a small accordion store and hear authentic regional music, learn a recipe at the New Orleans School of Cooking, or really dive into Creole and Cajun culture at the living-history museum Vermilionville. The trip includes stops in New Orleans, Baton Rouge, Natchez, Mississippi and Lafayette. As you travel by the Atchafalaya Basin Swamp, America's largest wetlands, be on the lookout for alligators and magnificent birds. $1,599 per person, tour includes 11 meals, transportation and accommodations
Photograph: Courtesy CC/Flickr/Shawn Harquail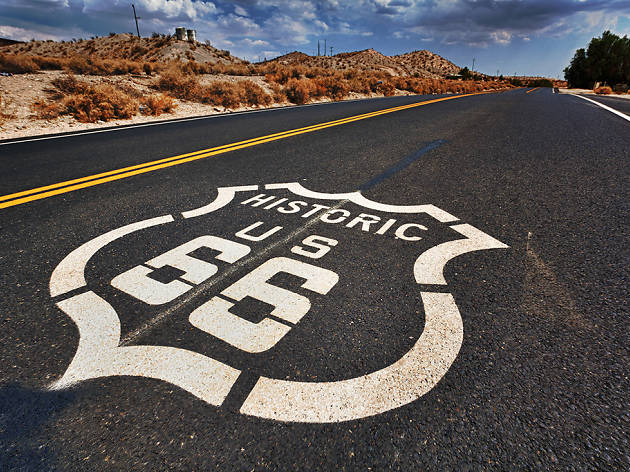 Photograph: Courtesy CC/Flickr/Randy Heinitz
7. Route 66 Tour from Chicago to Los Angeles
Though it's been 30 years since Route 66 was officially removed from the United States' highway system, you can still get your kicks on stretches of historic Main Street in Illinois, Missouri, New Mexico and Arizona. With Grand American Adventures, you'll travel as so many millions of Americans before you did while taking in some iconic sights including the Abraham Lincoln House and Museum, the St. Louis Gateway Arch, Amarillo's Cadillac Ranch and the Grand Canyon over fourteen days. $3269 per person, price includes travel and accommodations
Photograph: Courtesy CC/Flickr/Randy Heinitz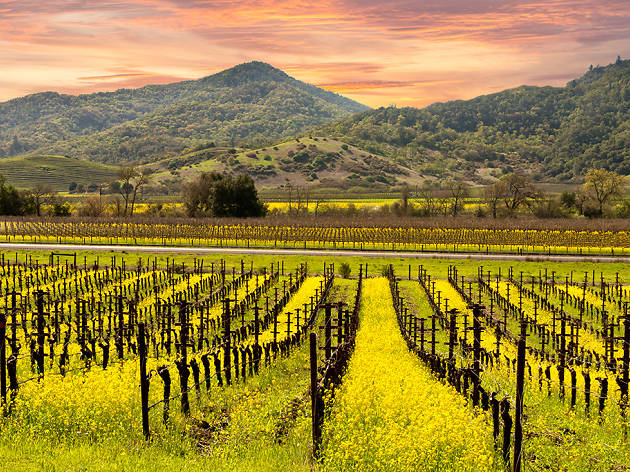 Photograph: Shutterstock
8. Wine Country Trekking in Napa Valley
Sure, you could take one of those limo rides around the wineries, but why not really appreciate the beauty of Napa Valley's landscape while traveling on foot between vineyards, inns and scenic towns? Wine Country Trekking, a local guide, provides transport in the morning from your hotel to the beginning of your hike through Yountville, Oakville, Napa Valley State Park and Calistoga. During the five days touring the region, you'll never walk more than 7 miles in one day, and there will be plenty of time to stop and enjoy a delicious Cabernet Sauvignon, special reserve bottles and spa treatments at the luxury inns. $1,775 per person December-March; $1,950 per person April-November. Price includes accommodations, luggage transportation between inns, breakfast, lunch and wine tastings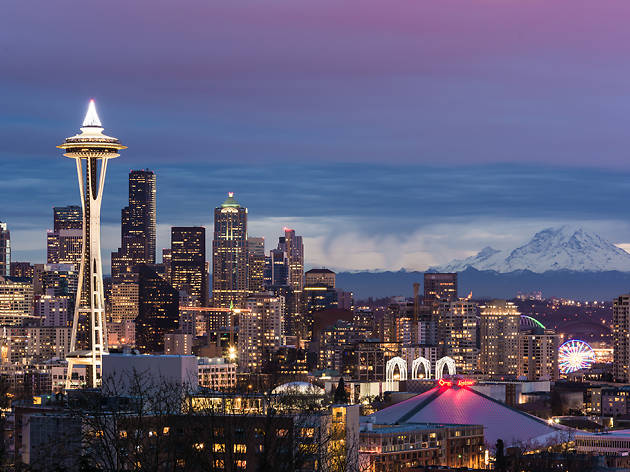 Photograph: Shutterstock
9. Adventures in the Wild Northwest
Want to visit the Pacific Northwest but can't decide which world-class city to explore or national parks to frolic in? With Trafalgar's 11-day trip, you'll get two days of exciting culture, tasty food and amazing sights in each of the region's big cities: Seattle, Portland and San Francisco, as well as hikes through Redwood National Park and Olympic National Park. Whether you're interested in learning about the engineering feat of the Golden Gate Bridge and the Space Needle or would rather go on a brisk bird-watching cruise off the coast of Newport, Oregon, there's something to keep everyone in your family entertained. $2,857.50 per person, accommodations, travel, breakfast and four dinners included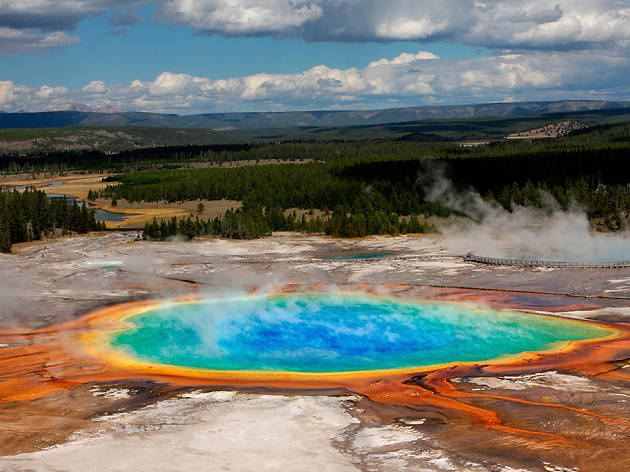 Photograph: Shutterstock
10. Tour of Yellowstone Park, Wyoming
Although there is no single way to see the crown jewel of all national parks, all visitors can agree that it will take several days to fully take in the wonder of canyons, hot springs and the miles upon miles of wilderness and alpine forests that make the spot special. A van tour, which involves letting someone else take over the wheel while you take your pictures and look for magnificent endangered animals, will let you cover the most ground, while a half-day stagecoach tour ($15 adults, $8 children) will make you feel like a wild west pioneer. For an unforgettable vacation curated by local experts, sign up for a five-day package from Flying Pig, which includes a stay in a cabin for the entire family, a white-water rafting adventure, a horseback tour and the inside scoop on which areas to hike and visit to get the most of your stay (cabin prices start at $190 per night, plus activity packages which start at $349 per adult, $296 per child). Best to visit in summer, June-August. Tours prices vary
Show more