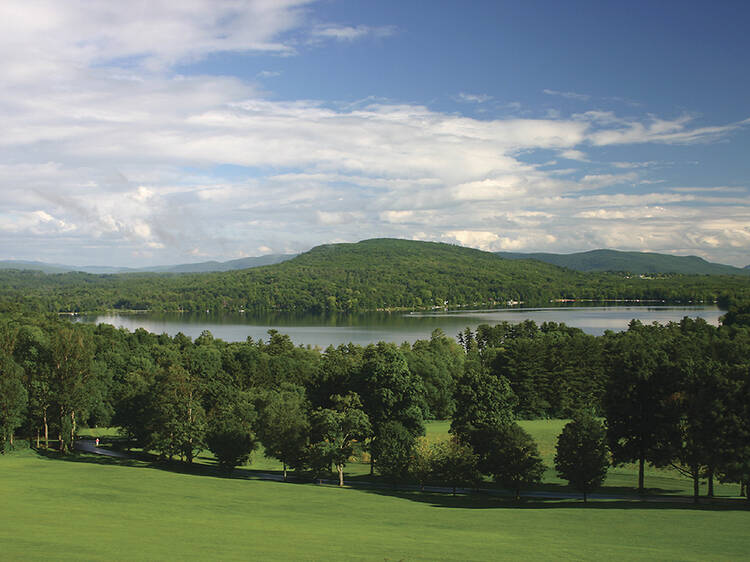 Photograph: Courtesy Kripalu
1.

Kripalu Center For Yoga and Health, Stockbridge, MA
Widely regarded in the yoga world as the best-established destination in the country for immersive holistic-living trainings and getaways,
Kripalu
(57 Interlaken Rd, Stockbridge, MA)
ranks as one of the best yoga retreats in North America—perhaps the entire world. Seekers of yogic serenity can choose from three primary ways to experience Kripalu: signing up for a yoga or wellness session, booking a customizable retreat, or enrolling in a training program. Since types of stays and programs at Kripalu—at its core a nonprofit educational organization with more than 800 programs a year—are highly varied and flexible, fees can range widely. All retreats are priced for all-inclusive stays on the spacious grounds, with minimalistic accommodations, healthy meals and daily classes, as well as use of sauna, fitness room, lakefront beach, hiking trails and more.
Rates vary by program, and are all inclusive of accommodations, meals and use of facilities. Prices range from $334 to $792 for two all-inclusive R&R nights.