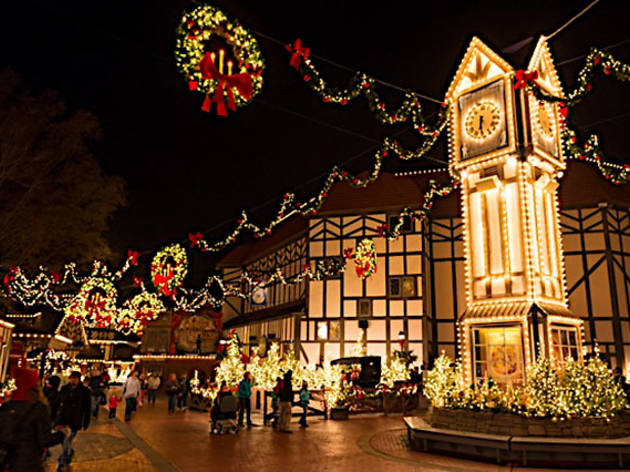 These dazzling Christmas cities go all out when it comes to the holidays
Looking for a spectacular winter getaway? These Christmas cities are all lit up and ready to celebrate.
The holidays are a magical time of year all over the country, but some cities in the United States (Christmas cities is what we're calling them) take it to the next level. For these cities across the U.S., Christmas isn't just a holiday, it's a way of life and often their claim to fame. They erect dreamily lit-up villages, serve hot mulled wine, and cover the city in thousands of twinkling lights. And while Covid has made this year's celebrations a little different, there's still plenty of holiday cheer to go around. So if you're planning a winter vacation (and you want to look beyond ski towns and snowboarding resorts), you might want to check out these dazzling Christmas cities during the holidays.
Note: If you are planning a trip this winter, make sure to follow local guidelines, practice social distancing and wear a mask. And you might want to check which states require you to quarantine or present a negative test when visiting before you go.
Best Christmas cities in the U.S.
More winter getaways
The best ski destinations in the nation for any type of getaway.
Do the season right on both smooth and more difficult slopes.