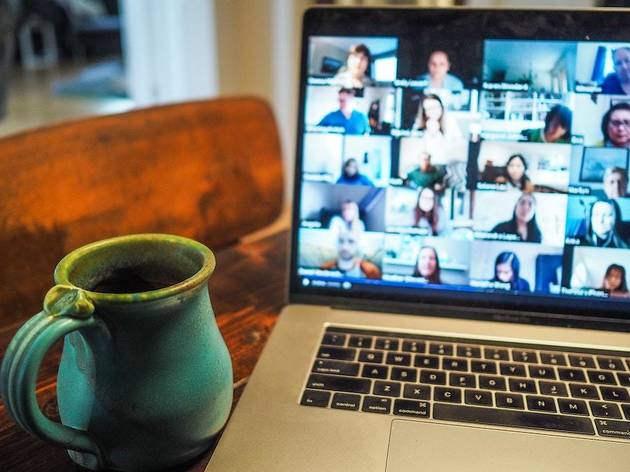 The most fun online trivia games to play remotely
Fancy a pub quiz but can't go to the bar? Check out these online trivia games and host a fun virtual game night.
As the weather cools across the country (and the pandemic rages on), you might find yourself circling back to those fun, virtual activities with friends that we relied on in the beginning of qurantine. Luckily, these online trivia games to play remotely are still as much fun as they were in March. Want to set up your own weekly trivia night this winter? Peruse this guide to the best online trivia games out there, so you can have an amazing quiz night from the safety of your home—feel free to have a few drinks, flex your intellectual prowess and, best of all, make fun of your pals relentlessly.We've also rounded up some tried-and-true drinking games to play remotely for a boozy evening, online jigsaw puzzles for a solo session and classic board games to play with friends online.

RECOMMENDED: Online party games to play with friends
Best trivia games to play remotely
The free-of-charge RTG offers party-gamers six categories—arts, science, general, geography, history and entertainment—and then a virtually endless slew of questions in each. It's super easy to play: Simply pick your category, then scroll through the questions. To see the answer to a question, click on it. And...that's about it. As far as the logistics of playing, we suggest having one person host, share their screen with the group and reveal answers.
The company boasts a few trivia games, in which you can connect on a video conference, then all play via your phones (see the instructions for how to do that below): There's its namesake, the classic You Don't Know Jack; there's Trivia Murder Party, in which you try to avoid "the killing floor" by answering questions correctly; and then there's Fibbage, in which players must identify missing details in facts. We suggest nabbing one of Jack's party packs (they sell for between $25 and $30, which each include five games). If you need more instructions, here's a tutorial on how to play Jackbox Games via Zoom.
Looking for a one-on-one match? In this mobile game, which launched in 2013, you challenge one of your pals to a trivia duel on your phone and then go at it. In every seven-question round, you each try to be the fastest to answer a question in under 10 seconds. The quicker you are, the more points you're awarded. If you don't want to play with an IRL friend (those are found via whatever social-media account you log in through), then you can go up against a stranger. If you choose to take on a peep you know, we suggest doing so over video. It makes the shit-talking all the more fun.
The quarntine-hit video-chatting app also offers free trivia games. You may want to kick things off with the general-trivia card deck, or head straight to the 'finish the song lyric' card deck, which has the added bonus of making all of your friends sing out loud. For more recommendations, check out our guide to the best games to play on the app
Although it takes a lot more elbow grease, we've probably had the most fun concocting our own trivia nights with pals. By nature, the questions are obviously more catered to your group, so you can go highlight interests you all share. (We've had recent rounds on the Chicago Bulls in the '90s, Parks and Recreation, the late-great John Prine and the chart topping songs of 1978.) So how do you do it? Tweak the following as you see fit, but this has worked wonders for us:

1. Have a different host each game, who is in charge of devising questions, moving from round to round and keeping track of scores.
2. Have answers submitted via text message to the host after the end of each round.

3. Give the answers to each round once all answers are in.

4. Give a total-score check for each player or team every other round.

5. Have a slideshow for all questions on a shared screen, so hosts don't have to reread any long ones.
Feel like a movie instead?
Discover Oscar winners, stellar docs, amazing indies, stylized fright fests and more.
So many options, but which to pick? Consult our list of the very best films to check out.