Photos of stunning Christmas lights in America
From Christmas lights in NYC to L.A., here are our favorite festive displays in the U.S. from the past and present
Whether your holiday tradition involves stuffing yourself full of the most delicious pies, kicking back with a Christmas cocktail, or running around town for last minute holiday gifts, the season wouldn't be complete without gorgeous Christmas lights. Feast your eyes on these extravagant displays across the country from decked-out houses in NYC's Dyker Heights to festive lights in L.A.'s Candy Cane Lane.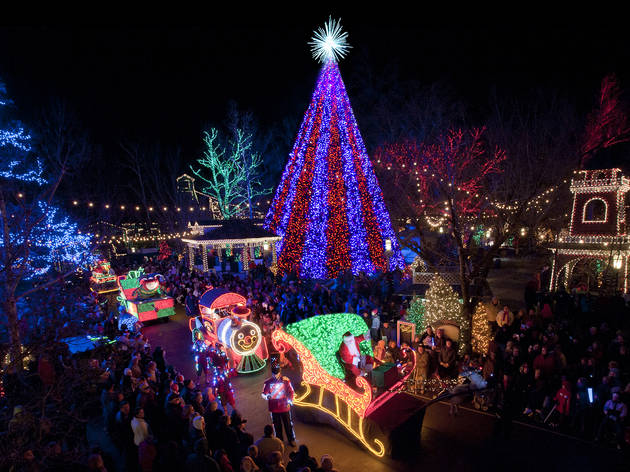 Photograph: Courtesy Branson CVB
Silver Dollar City in Branson, Missouri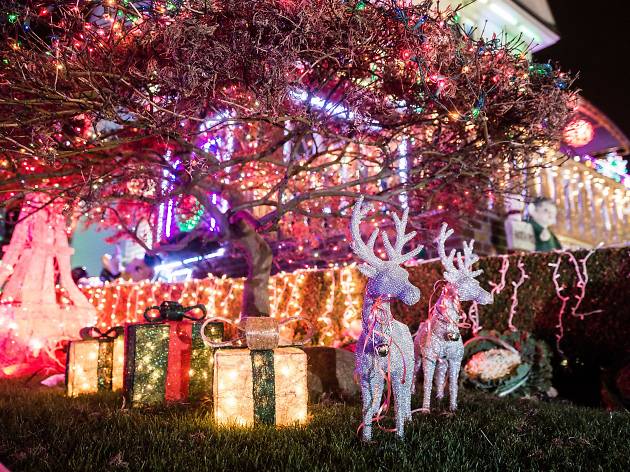 Photograph: Teddy Wolff
Dyker Heights in New York City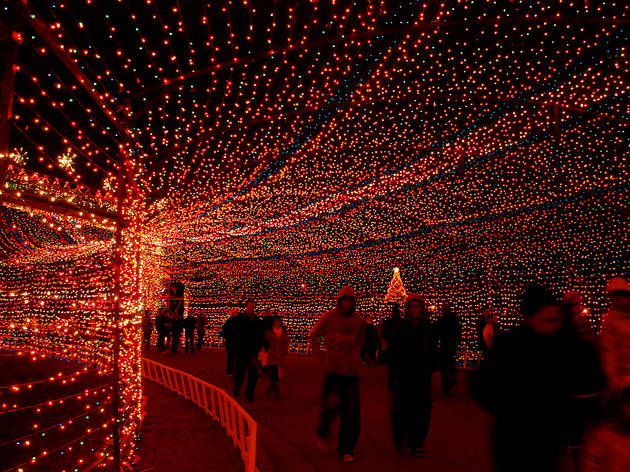 Photograph: Courtesy Creative Commons/Flickr/Valerie Hinojosa
Trail of Lights in Zilker Park, Austin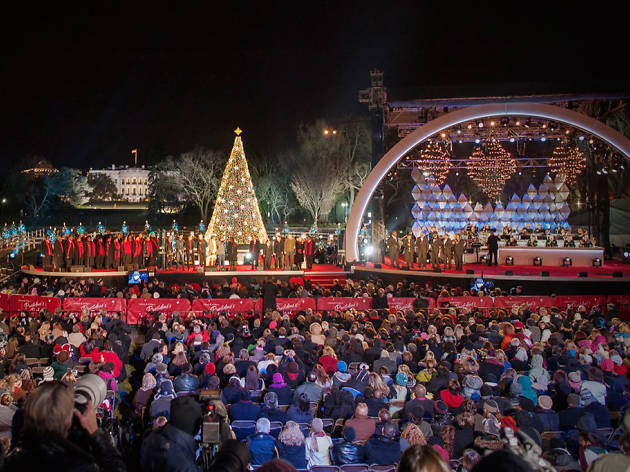 Photograph: John Harrington
National Christmas Tree Lighting in Washington, D.C.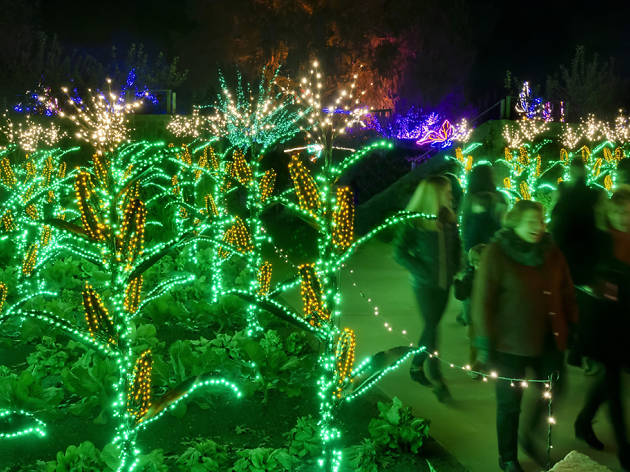 Photograph: Courtesy Atlanta Botanical Garden
Garden Lights, Holiday Nights at Atlanta Botanical Garden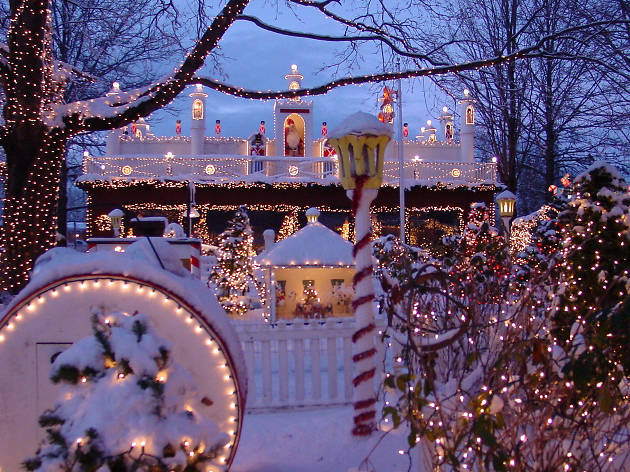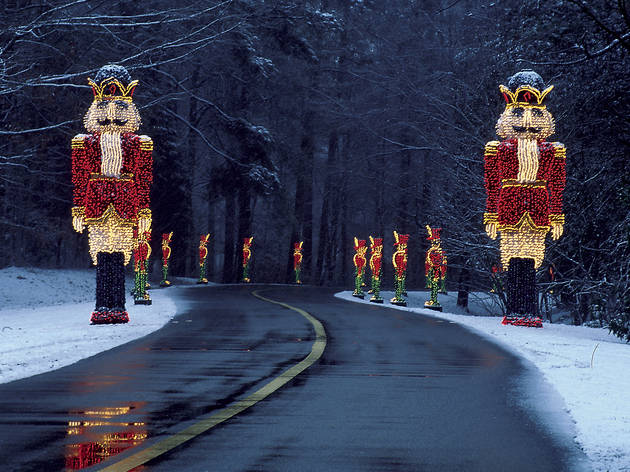 Photograph: Courtesy Callaway Gardens
Fantasy in Lights at Callaway Gardens in Pine Mountain, Georgia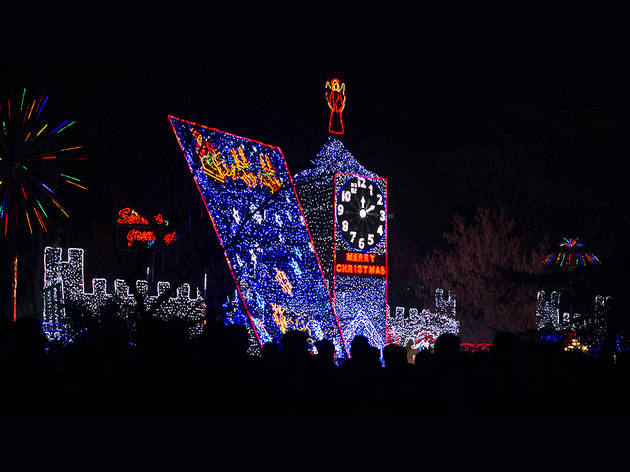 Photograph: Courtesy Creative Commons/Flickr/David Prasad
Christmas Tree Lane in Los Angeles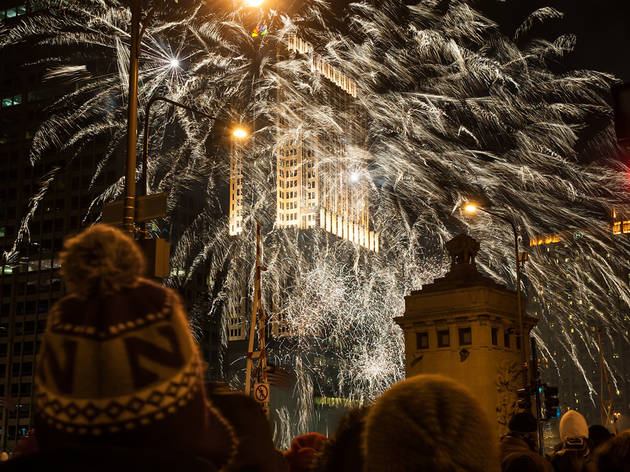 Photograph: Max Herman
Magnificent Mile Lights Festival in Chicago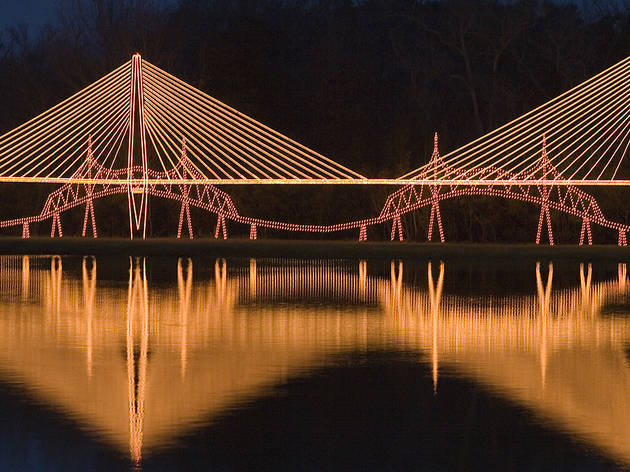 Photograph: Courtesy Holiday Festival of Lights
Holiday Festival of Lights in Charleston, South Carolina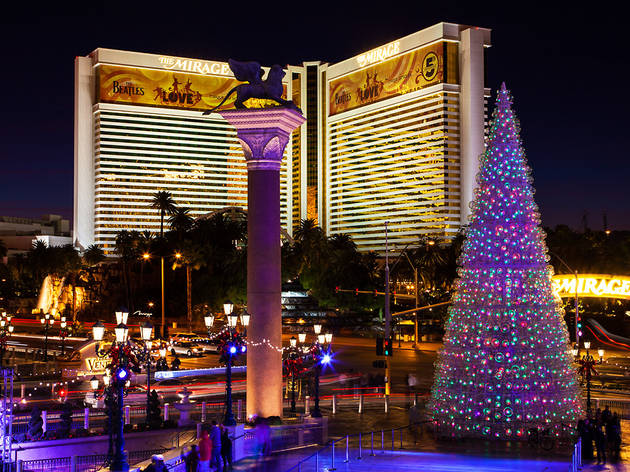 Photograph: Courtesy Creative Commons/Flickr/James Marvin Phelps Jr.
Christmas tree at the Venetian in Las Vegas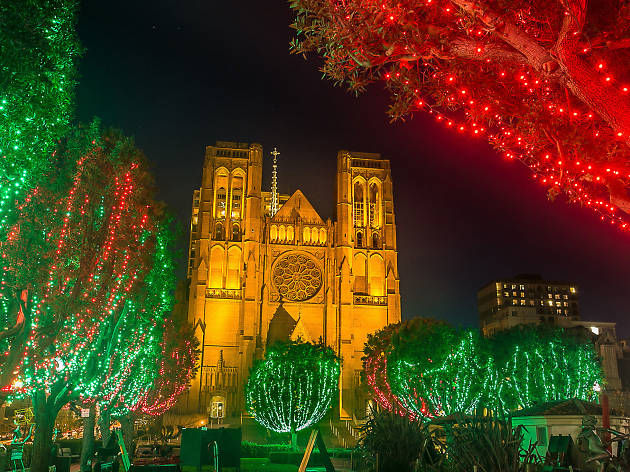 Photograph: Courtesy Creative Commons/Flickr/Steve McClanahan
Grace Cathedral in San Francisco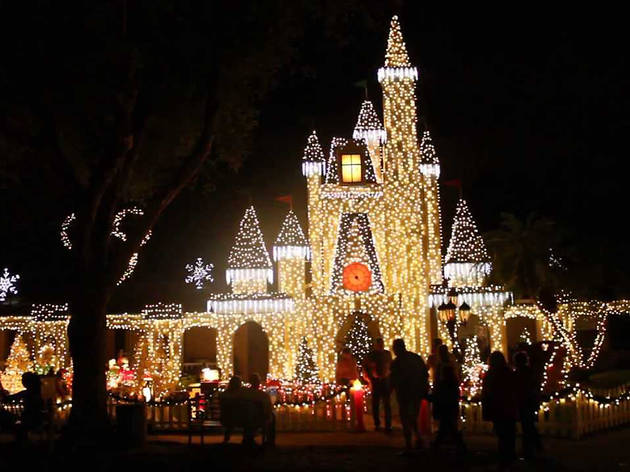 Photograph: Courtesy Christmas Castle
Christmas Castle in Miami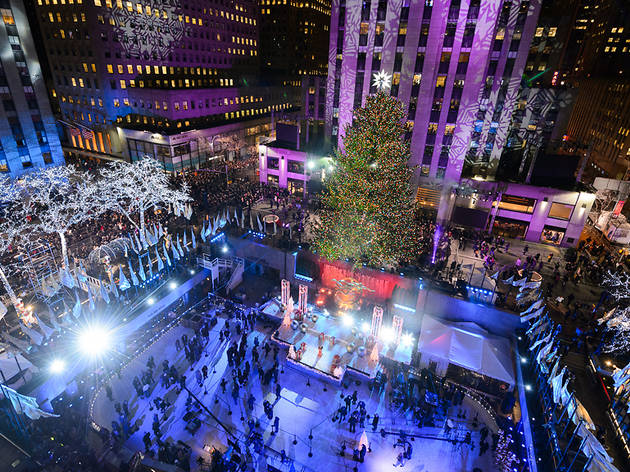 Photograph: Filip Wolak
Rockefeller Center in New York City
Photograph: Courtesy Creative Commons/Flickr/Marian Stanton
Christmas on Charles River in Boston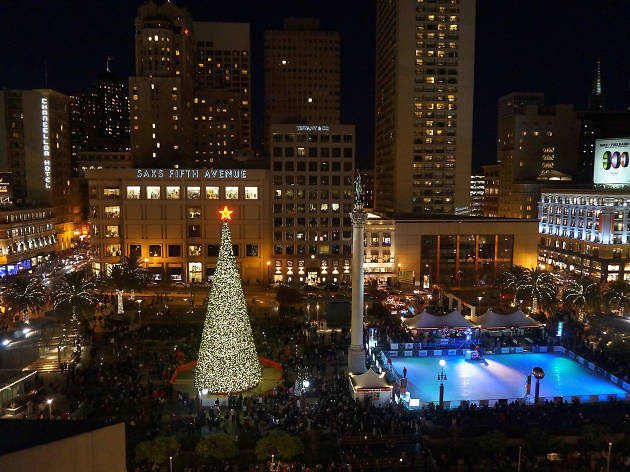 Photograph: Courtesy Creative Commons/Flickr/Raman B
Union Square in San Francisco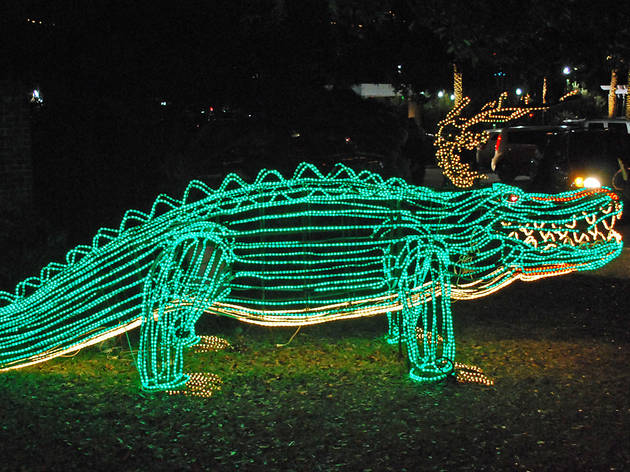 Photograph: Courtesy Creative Commons/Flickr/Erik Larson
Christmas lights in New Orleans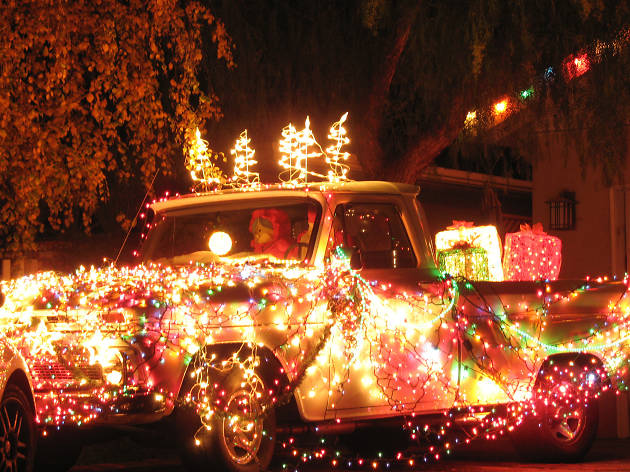 Photograph: Courtesy Creative Commons/Flickr/donielle
Candy Cane Lane in Los Angeles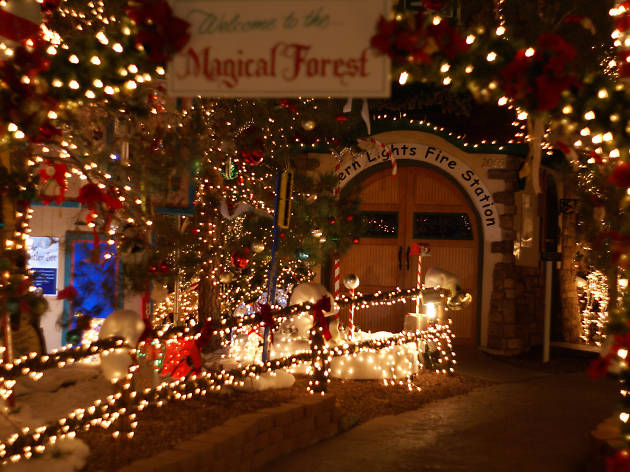 Photograph: Courtesy Creative Commons/Flickr/Ron McDonald
Magical Forest at Opportunity Village in Las Vegas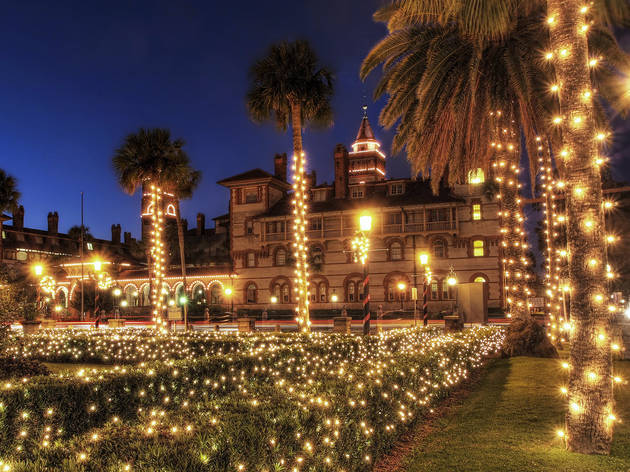 Photograph: Courtesy Creative Commons/Flickr/Krazy Diamnd
Nights of Lights in St. Augustine, Florida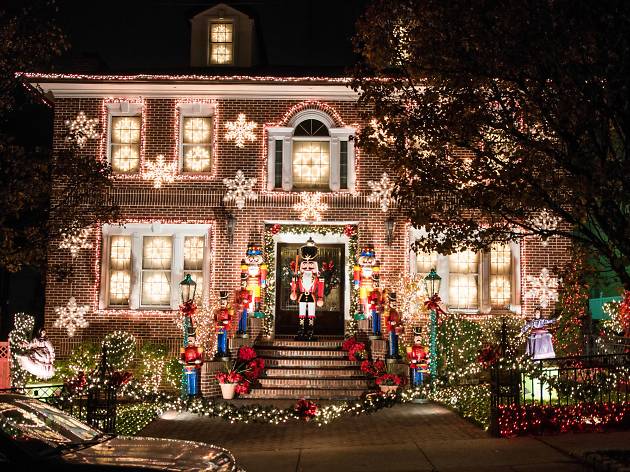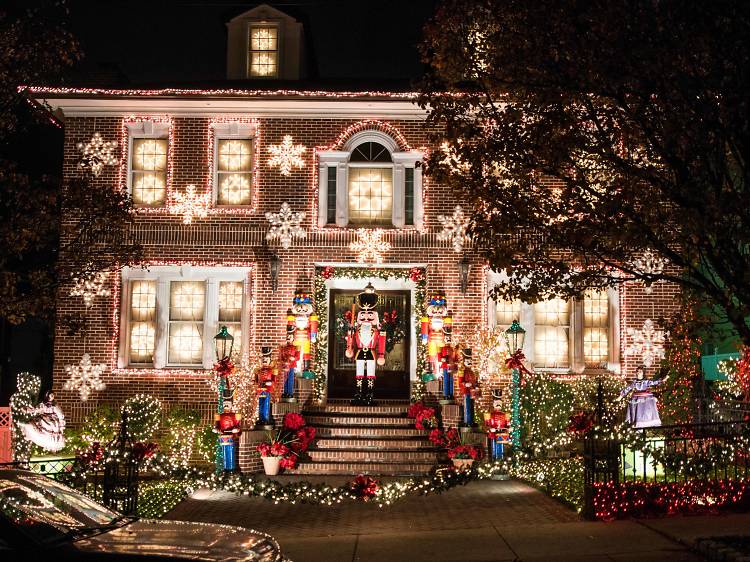 Photograph: Teddy Wolff
Dyker Heights in New York City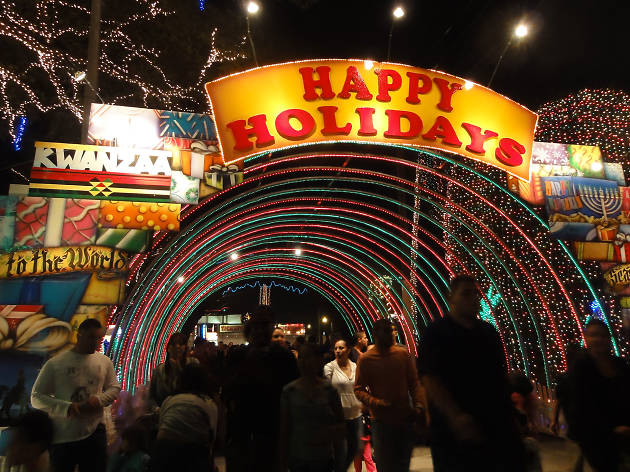 Photograph: Courtesy Creative Commons/Flickr/Tach_RedGold&Green
Santa's Enchanted Forest in Miami
More to explore