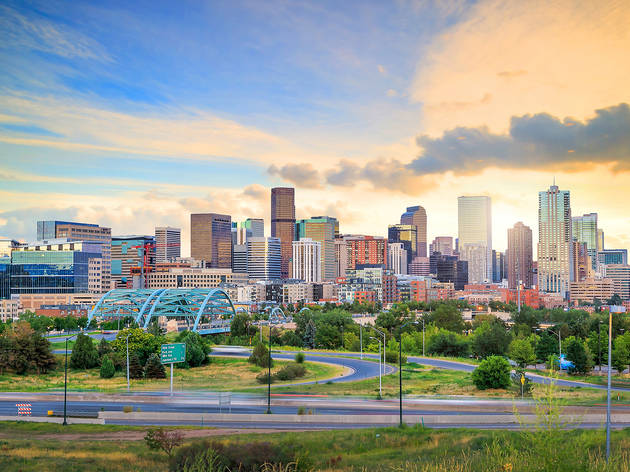 Time Out is looking for contributors across the USA
Join our new team of community correspondents in cities nationwide.
Writers and editors of the U.S., we've got some exciting news for you. Time Out is in search of a new team of independent contributors to create world-beating, expertly curated content about their city and the surrounding region.
Publishing directly to our platform, you'll curate the best things to do, eat, drink and see in your city and in travel destinations nearby. Working on a revenue-share model, you'll be a crucial, paid member of our global network of city experts, and have official status as Time Out's definitive voice on the places you know best.
Sound good? Then read on.
Skills
You'll be skilled in crafting excellent copy, rigorous research, fact-checking and digital production. You'll have an enviable contacts book that lets you tap into the most exciting voices and venues in and around your city. You'll be aligned with Time Out's editorial values, including independence, accuracy, honesty and integrity. And you'll be a self-starter who lives to discover and share incredible places and talents.
Locations
We're looking for contributors in the following places…
Pacific Northwest
Based in: Seattle or Portland.
Covering: Washington and Oregon.
NorCal
Based in: The Bay Area or Sacramento.
Covering: Northern California.
SoCal
Based in: San Diego.
Covering: Southern California, alongside our Los Angeles editor.
The Southwest
Based in: Las Vegas, Phoenix or Albuquerque.
Covering: Nevada, Arizona, New Mexico and Utah.
Texas
Based in: Houston, Dallas, Austin or San Antonio.
Covering: Texas.
The West
Based in: Denver.
Covering: Colorado, Kansas, Oklahoma, Nebraska, the Dakotas, Wyoming, Montana and Idaho.
The Midwest
Based in: Indianapolis, St Louis, Kansas City, Detroit or Minneapolis.
Covering: Michigan, Ohio, Indiana, Missouri, Iowa, Wisconsin, Minnesota and Illinois (alongside our Chicago editors).
The South
Based in: Atlanta or New Orleans.
Covering: Georgia, Alabama, Mississippi, Louisiana and Arkansas.
Florida
Based in: Orlando.
Covering: The best of the Sunshine State, in collaboration with our Miami editor.
The Southeast
Based in: Nashville or Charlotte.
Covering: Tennessee, Kentucky, the Virginias and the Carolinas.
Washington, DC
Based in: DC.
Covering: The DC metro area, plus Maryland.
The Northeast
Based in: Philadelphia, Pittsburgh or Buffalo.
Covering: Pennsylvania, New Jersey, Delaware, Connecticut, Rhode Island, New Hampshire, Vermont, Maine, New York State and Massachusetts (alongside our New York City and Boston editors).
If you think you've got what it takes to rep the best of your city to the world, fill in the application form below.
Read more here about Time Out's history, culture and hiring policies.