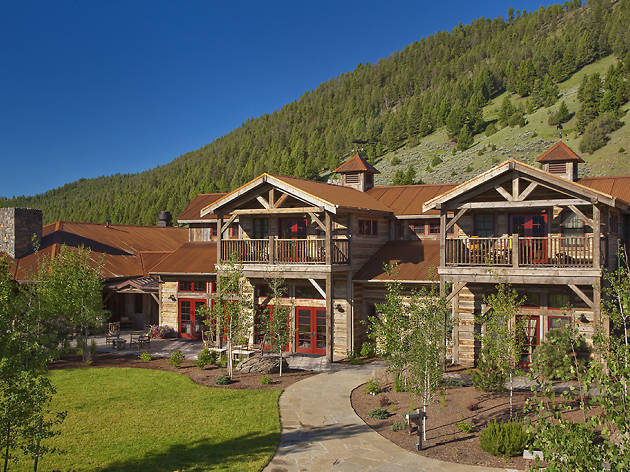 The all inclusive resorts in the U.S.
Book a stay at these all inclusive resorts where vacation means not worrying about lodging, food or activities
Whether it's a honeymoon or a family vacation, planning a getaway involves quite a bit of stress. Where will we stay? What will we eat? What will we do? Piecing together the moving parts of a trip can be exhausting. Take the hassle out of vacation planning and choose an all inclusive resort, where your accommodations, activities and meals are all taken care of. These all inclusive resorts in the U.S., from health-focused retreats and luxury getaways to cozy cabins and adventure-packed ranches will make your next vacation stress-free.
Maybe you're dreaming of fly fishing in the Montana wilderness, seeking out a fabulous foodie destination that also happens to be in the mountains, or looking for somewhere on the beach that offers plenty of activities for the kids. Perhaps a western adventure is more your style, or a coastal retreat with boating and kayaking, or even a health-focused vacation that pairs relaxation with personal fitness. Who has the time to figure out the best places to go for all these activities? These all inclusive resorts have done the planning for you. Just pick a spot and let them take care of everything while you sit back, relax and have a real vacation.
RECOMMENDED: The best cheap family vacations in America
Best all inclusive resorts in the U.S.